When we find ourselves in a veggie rut, stuck in a cycle of the same-old salads and sides, we look to flavor-packed dips, dressings, and sauces for inspiration. Luckily, there are countless ways to revamp your veggie-eating routine and renew your love for 'em, no matter which way you prefer to prep.
If you want to keep veggies raw…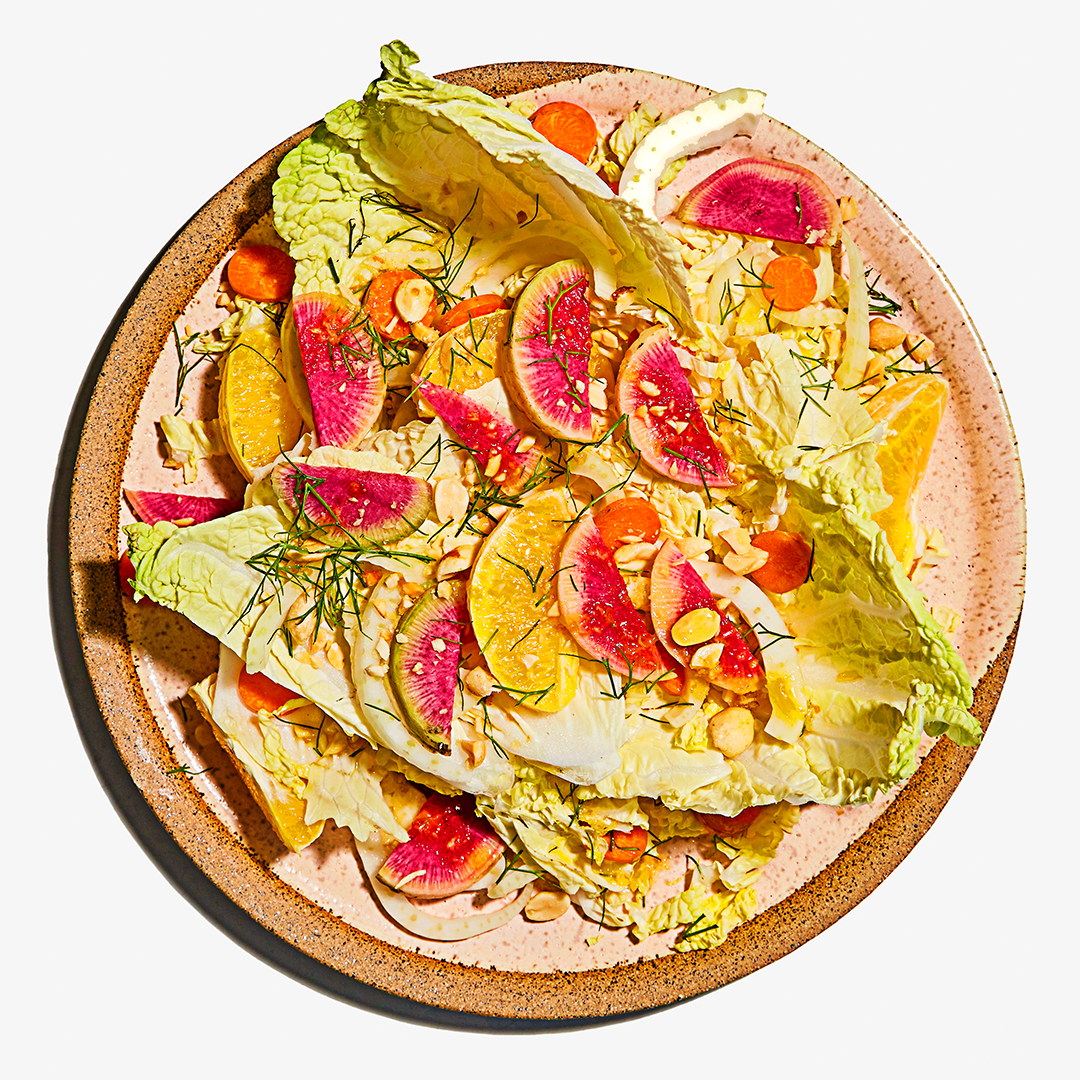 Raw veggies aren't just vessels for dips and salad dressings—they can also become the dressing itself. Vibrant sauces like pesto, chimichurri, and gremolata don't have to be made with herbs—carrot tops, kale stems, and more are solid alternatives (and might already be right in your fridge!).
Coconut Miso-Peanut Butter Dip
Napa Cabbage and Fennel Slaw with Ginger Citrus Dressing
Celery Root, Apple, and Cabbage Salad with Pomegranate Molasses Dressing
Veggie-Shrimp Rolls with Peanut Dipping Sauce
Crunchy Shaved Slaw with Honey Mustard Dressing
No-Fail Creamy Mayo Dressing (The hallmark base of pasta and potato salads makes a great dipping sauce, or dressing for mixed greens, with just a little water mixed in)
Simple Salad with Carrot Ginger Dressing (We love this dressing for finishing off everything in the fridge—you know, FIFO and all—since it achieves a bright, bold flavor with few ingredients and has a long list of possible pairings.)
Try produce delivery with Misfits Market.
If you're down for a few more steps…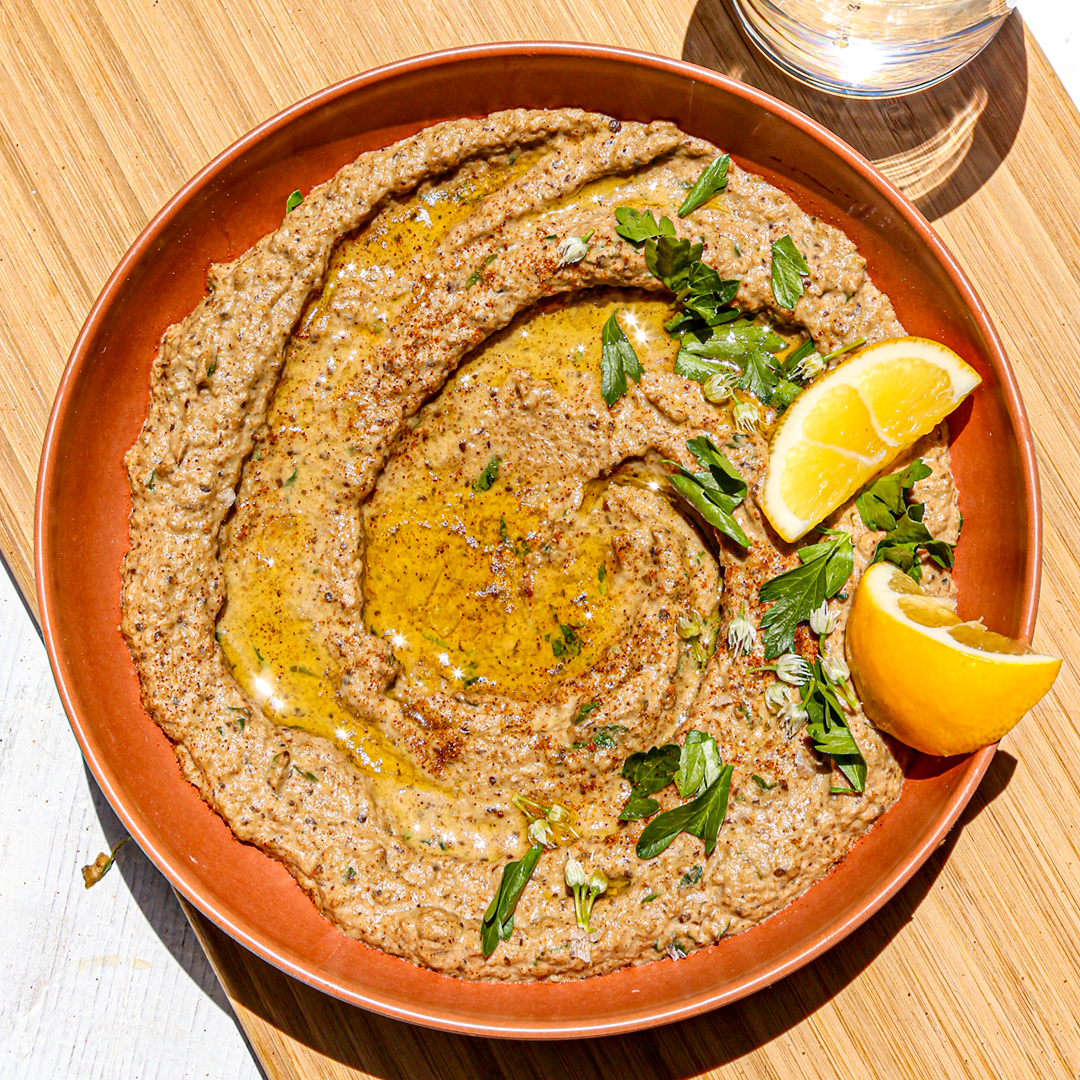 …Or a warm, veggie-heavy meal, feast your eyes on the list below. In each of these seven dishes, at least one veggie undergoes a transformation in a pan or on the grill to add even more smoky depth. Spend a few more minutes in the kitchen (or on the patio) and let your ingredients do most of the heavy lifting.
Lemony Yogurt Dip with Spicy Garlic Scallion Oil
Caramelized Shallot and Chive Yogurt Dip
Crispy Garlic and Snap Pea Ricotta Dip
Charred Romaine Salad with Lemon Tahini Dressing
Charred Green Beans with Miso-Tahini Dressing
Zucchini Noodles with Toasted Sesame Dressing
Bobby Flay's Homemade Teriyaki Glaze
If you're team roast or bust…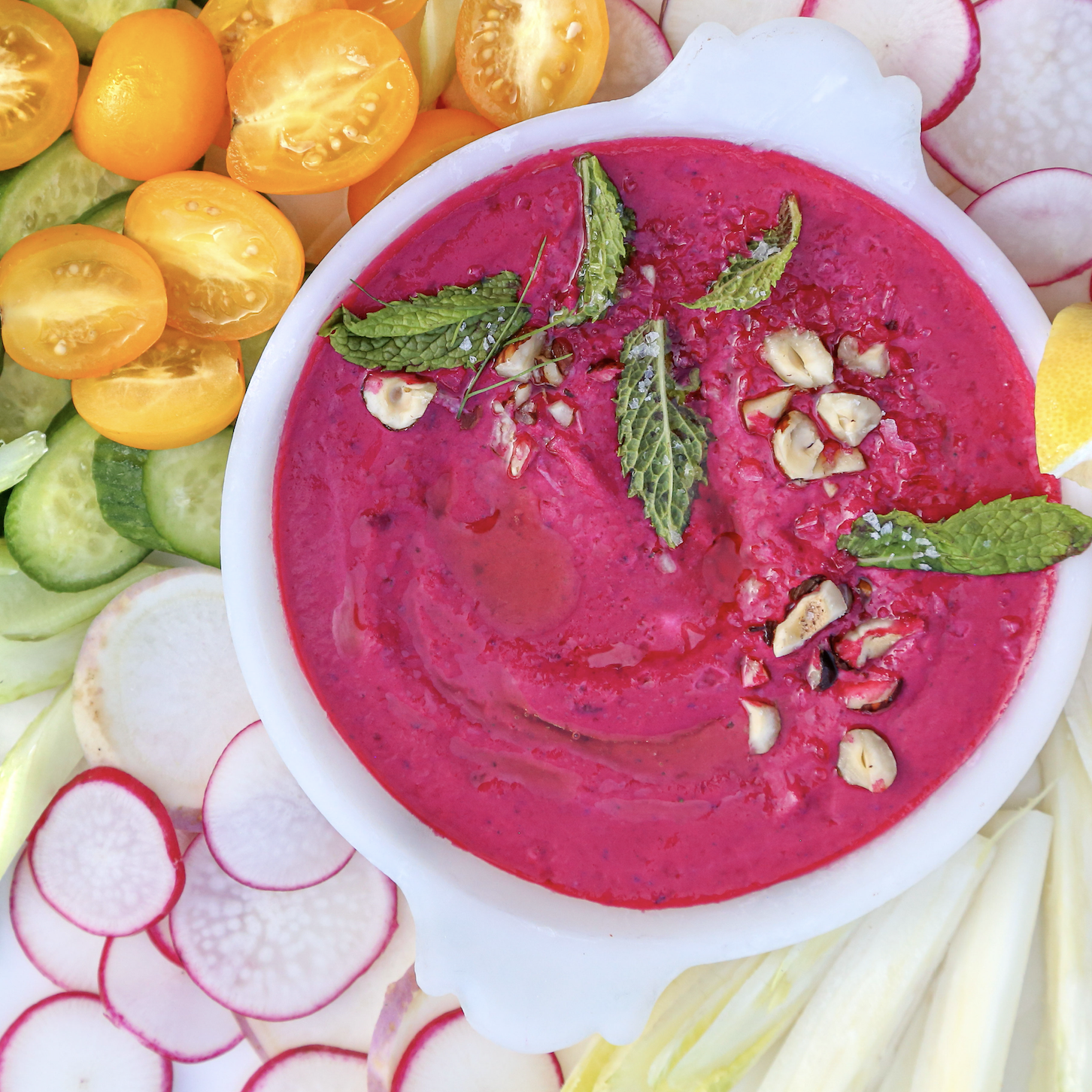 We know, we know—these could *technically* be grouped with the ones above, but we think roasted veggies deserve their own category. That savory, umami-like flavor roasting brings to the table is markedly different from the smoky char of the grill. And while heating up the oven may not be appealing at times (especially when the weather is balmy), each recipe's end result is well worth the extra heat.
Bobby Flay's White Bean Ricotta Dip with Herby Oil
Roasted Asparagus and Radishes with Miso-Lemon Dressing
Roasted Squash with Chickpeas, Lemon Yogurt Sauce, and Lots of Herbs
Bobby Flay's Roasted Portobello Mushroom Caps with Hazelnut Gremolata
Get your fresh produce delivered with Misfits Market.
If you like light dressings…
These versatile sauces are perfect for light salads, summer sandwiches, and even as dipping sauces—and the ones we keep on our recipe roster when we don't feel like reaching for the pre-bottled stuff.
And if you're hungry for more…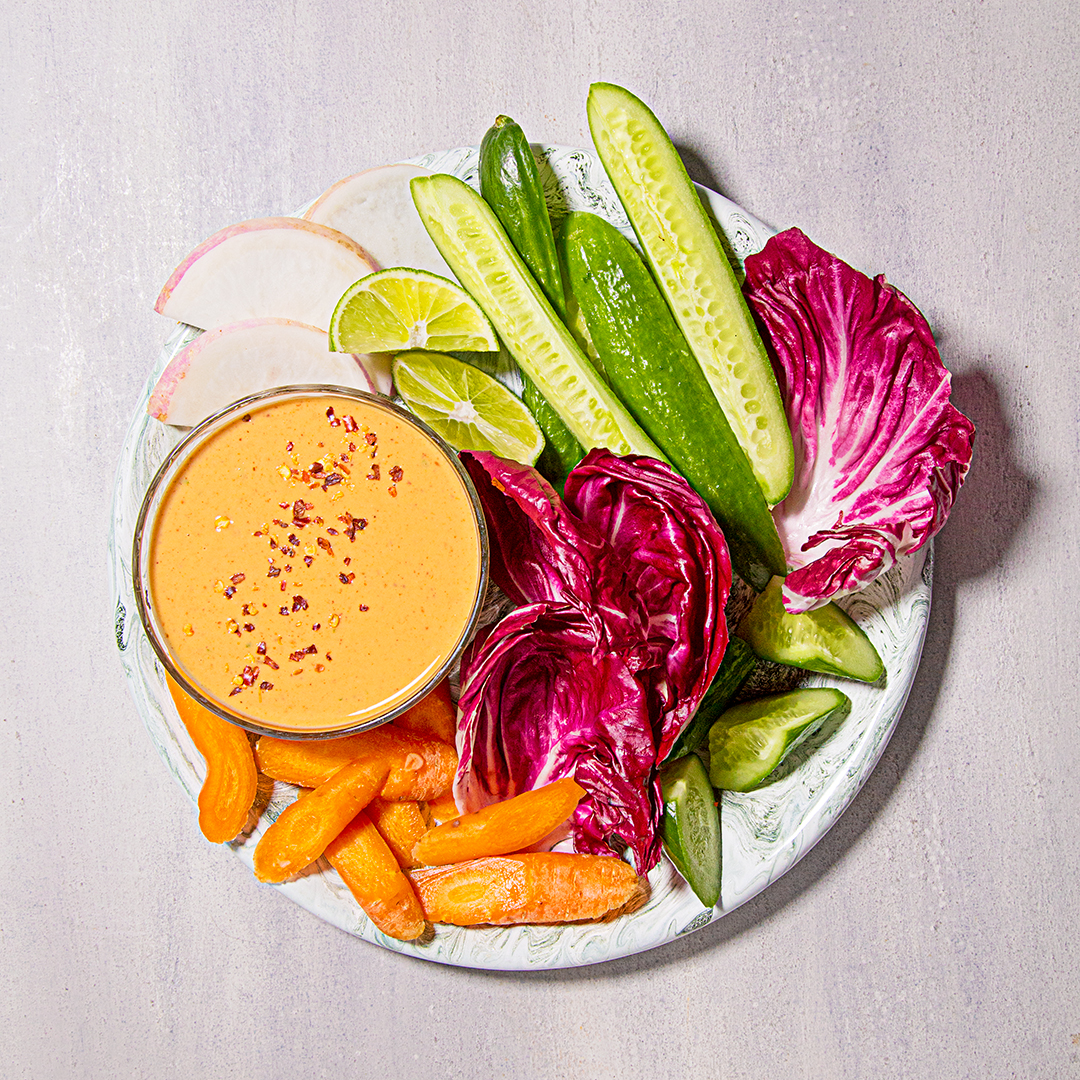 Want to dive in even deeper? Try your hand at DIYing your own using one of the foolproof formulas in our Dips Download.
Get your groceries delivered with Misfits Market. Sign up now!