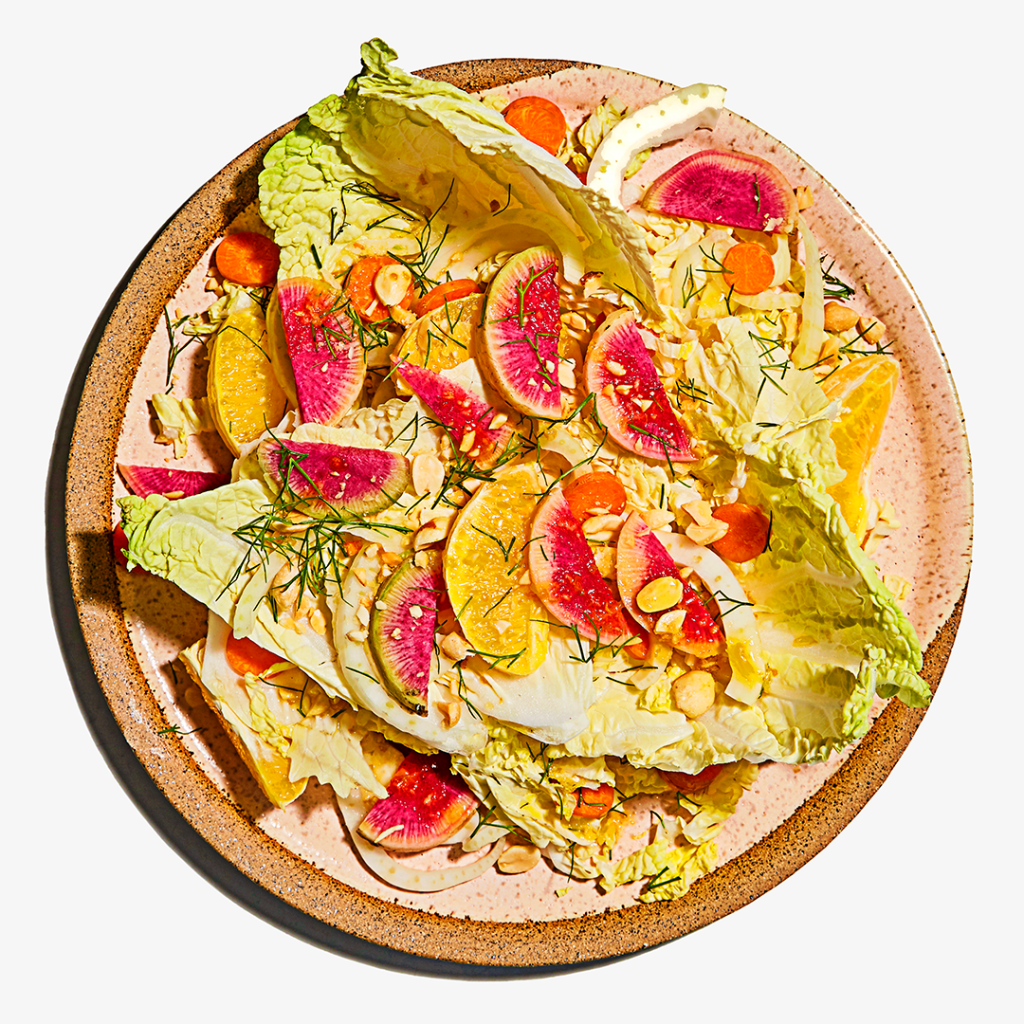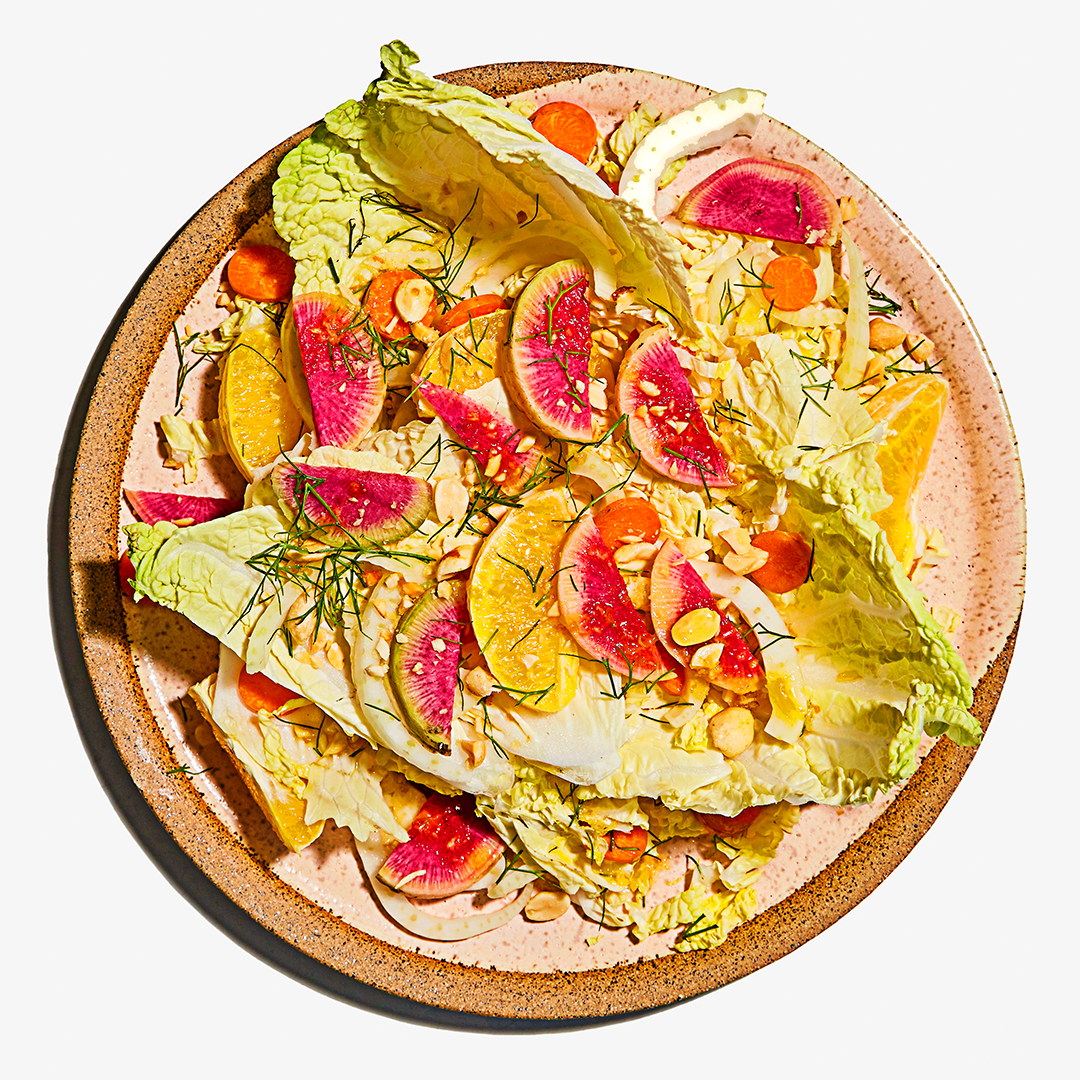 With Memorial Day on the way, we felt inspired to upgrade our side salads in preparation for cookouts with new ingredients like Napa cabbage and fennel. (As much as we love mixed greens and a simple vinaigrette, sometimes it's good to mix it up.) We tossed in carrots and peppery radishes for even more crunch and paired it all with a homemade ginger-orange dressing.
Get the recipe:
Print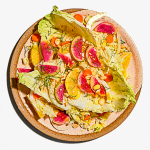 Napa Cabbage and Fennel Slaw with Ginger Citrus Dressing
---
Salad Base
3 cups

Napa cabbage, finely sliced or shredded

1 cup

fennel, finely sliced

1

Cara Cara, navel, or blood orange, segmented

1

carrot, thinly sliced 

1

watermelon radish, thinly sliced

1/3 cup

unsalted peanuts, roasted
Fennel fronds, finely chopped

1 tablespoon

sesame seeds (optional)   
Ginger Orange Sesame Dressing
1/4 cup

orange juice

1/4 cup

olive oil

4 teaspoons

sesame oil

2 tablespoons

plus 1 teaspoon vinegar

1 teaspoon

grated fresh ginger

2 teaspoons

brown sugar

1 teaspoon

or Zest of one orange

1/2 teaspoon

salt 
Freshly ground black pepper
---
Instructions
For the salad: combine cabbage, fennel, orange, radish, carrots and peanuts. Toss. 
For the dressing: whisk together oil, orange juice, vinegar, ginger, sugar, zest. Season with salt and pepper to taste. Pour over the salad and mix thoroughly. Serve immediately. You will have some dressing leftover to use for another day. Store in the refrigerator in a jar with a lid.  
---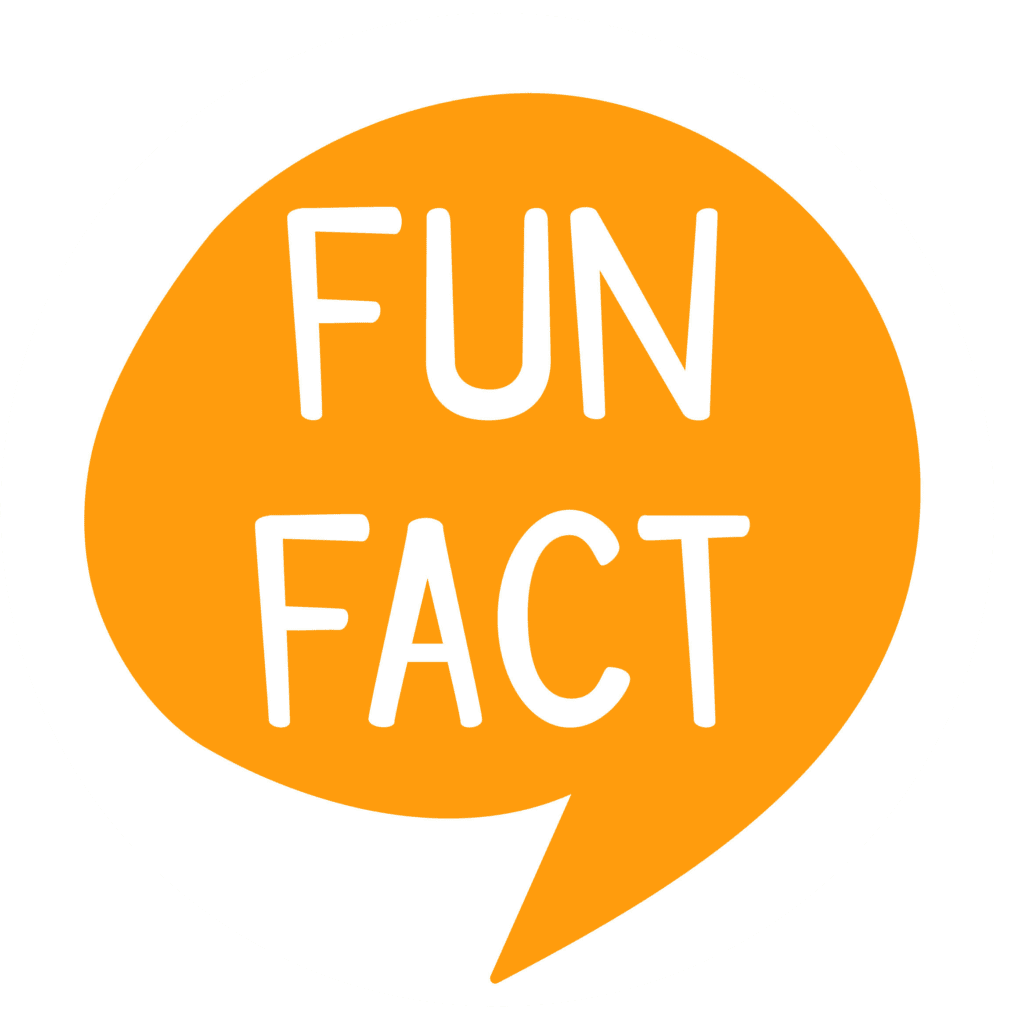 Is Napa a lettuce or a cabbage?
Napa has the coloring of cabbage but is shaped like Romaine lettuce. So, which is it? This vegetable belongs to the cabbage family but is a little different from the large cabbages you may be familiar with. Regular cabbage has a dense texture that softens when you cook it, but Napa cabbage has tender leaves more similar to lettuce. Napa cabbage is a favorite in many Asian recipes and even goes by the name Chinese cabbage in some stores. This tender cabbage tastes delicious in salads with its slightly sweet and mild taste. If you have some leftover Napa cabbage, it is a great addition to stir-frys. It is also excellent when added to dumpling filling or a crisp Asian-style salad. With the light color of this lettuce, it looks beautiful when prepared along with brightly colored vegetables like a watermelon radish. Although Napa isn't technically a lettuce, it is a very versatile vegetable that you need to add to your produce repertoire.