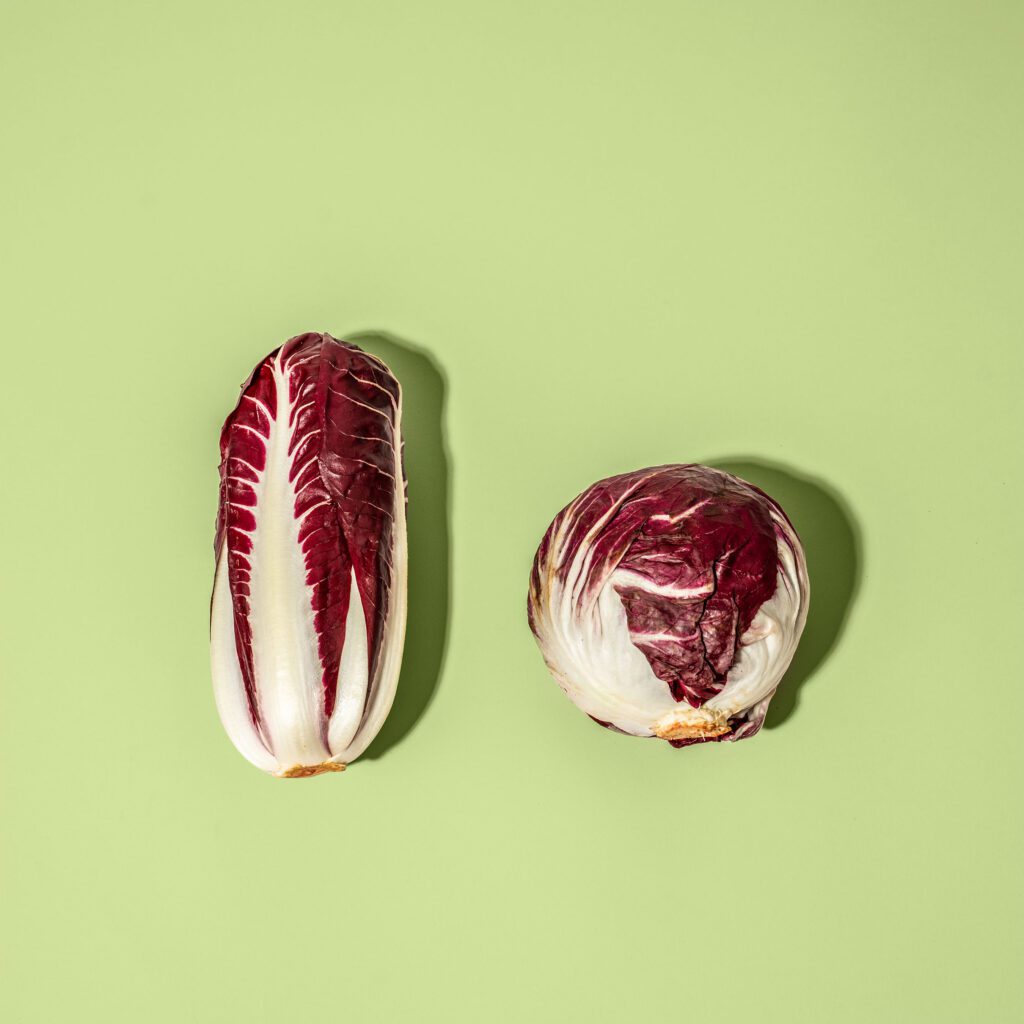 What is Chioggia radicchio?
The rotund Chioggia radicchio might resemble cabbage in its color and shape and the similarities stop there. It's a controversial veggie thanks to its bitter taste, but that bitterness actually makes it the perfect complement to sweet flavors like orange. We like it best in this simple radicchio and citrus salad served with creamy burrata cheese and tangy balsamic vinaigrette.
What is Treviso radicchio?
On the other hand, Treviso radicchio is tall, slim chicory that resembles endive more than radicchio. The leaves are a bit looser and their taste is slightly sweeter than its bitter relative.
When should Chioggia radicchio be used instead of Treviso radicchio?
The slender leaves on Treviso radicchio are great for dipping, which is why you'll find it on many a crudité platter. Therefore, we like Chioggia radicchio as the base for salads and other dishes.
Radicchio Lettuce Cups with Spiced Chicken Thighs and Pickled Pepper Relish
The somewhat bitter leaves of radicchio complement spiced chicken thighs perfectly, plus they're sturdy enough to hold all of the fixings. Learn how to make Bobby Flay's radicchio lettuce cups with spiced chicken thighs and pickled pepper relish.
Radicchio, Fennel, and Orange Salad
The bitter flavor from radicchio complements fennel and sweet oranges. It all come together in a perfect combo for a deliciously simple salad. Learn how to make radicchio, fennel, and orange salad.
Keep reading: Not Just for Salads! Learn Everything You Need to Know About Lettuce Varieties