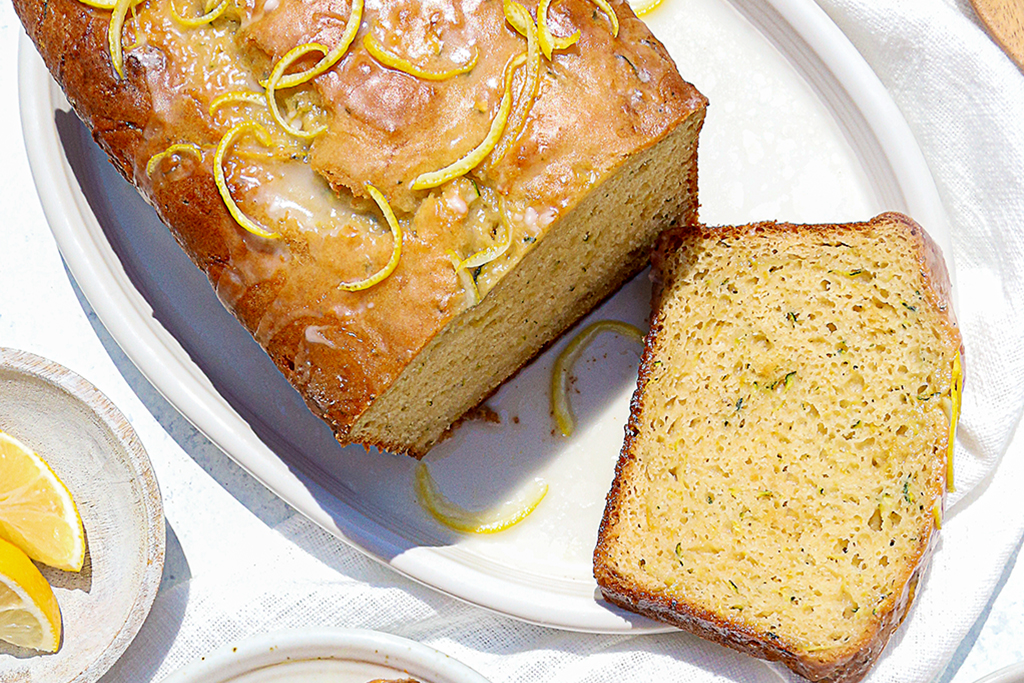 Zucchini is a true multitasker when it comes to cooking and can be used in anything from ratatouille to breads (sweet and savory!), pastas, sandwiches, and more. Its mild flavor and tender texture can be completely transformed depending on the cooking method—grilled, baked, steamed, sautéed, or used raw.
There's no better time to celebrate the versatile zucchini than on the celebratory National Zucchini Day. Keep reading for our favorite ways to use zucchini in all recipes, and let us know in the comments what we should try next.
Zucchini bread is one of those baked goods we find ourselves making the most—there's no tastier way to use up that lone zucchini rattling around the crisper. And it's a low-fuss loaf you can throw together with ingredients you likely already have.
There's nothing we look forward to more than the first arrival of sweet, crunchy corn. One corn-centric dish we'll be serving up all season is this filling pasta dish with another one of our favorite summer veggies: zucchini.
One of Bobby Flay's special, practically no-recipe-needed-at-all dishes takes advantage of late-season zucchini, a veggie you might often forget about in your crisper drawer. The mild squash becomes nutty, soft, and fragrant when given the attention it deserves.
When our farmers send us the big boys, we like to save those to make stuffed zucchini boats. They're the perfect vessel.
We couldn't think of a better farewell to summer than this salad, which makes good use of summer squash and stone fruit by combining the two on the grill.
We make our zucchini bread with feta, so you can have it either savory or sweet. Toasted and served with ratatouille and Parmesan cheese, or battered, fried, and covered in maple syrup. In our professional opinion, you should have it both ways.
Summer is the time that most of us are swimming in zucchini but lacking inspiration on what to do with them. This super-quick side dish solves that issue with absolutely delicious results.
If you have any veggie skeptics in your life, this lasagna is sure to change their mind. It's perfect for Meatless Monday, and great for impressing friends at your next dinner party along with a simple salad.
The zucchini noodle, aka zoodle, is one of those foods that may have been created as a substitute for a beloved item (pasta), but has since taken on an entire life of its own.
Like this? Read more:
What the Heck Do I Do With Zucchini?
Can You Grill It: A Guide to Grilling Fruits and Veggies