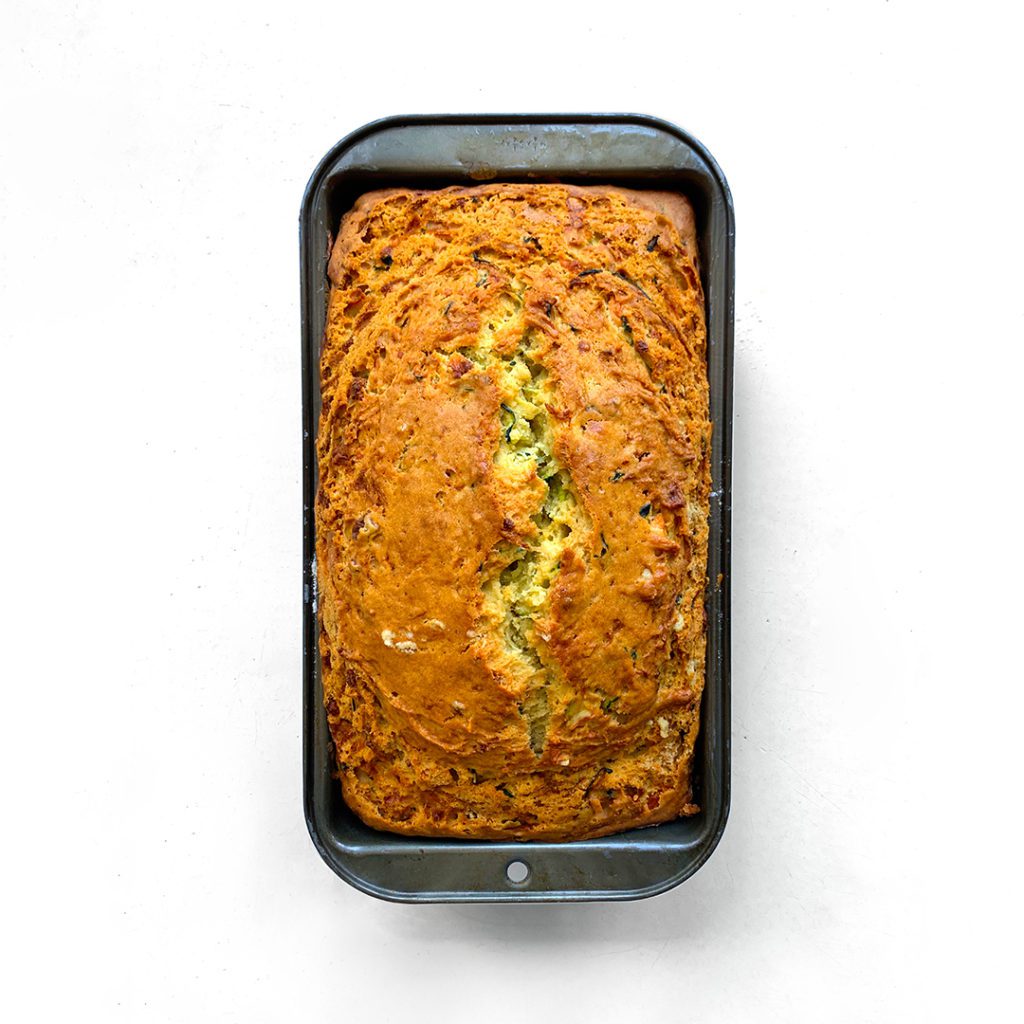 Zucchini is one of summer's most abundant veggies. Naturally, we'll be rescuing a lot of it—which is why we'll be suggesting some of our favorite ways to cook it all season. First up: zucchini bread, zucchini toast, and zucchini French toast. (Why save arguably the most fun way to eat this veg until last?) We make our zucchini bread with feta, so you can have it either savory or sweet. Toasted and served with ratatouille and parmesan cheese, or battered, fried, and covered in maple syrup. In our professional opinion, you should have it both ways.
Print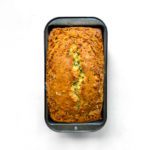 ---
3 1/4 cups

of all-purpose flour

1 cup

sugar

1 cup

olive oil

3 cups

zucchini, grated

4 teaspoons

salt

1 teaspoon

baking soda

2 teaspoons

baking powder

3

eggs

1/2 cup

crumbled feta cheese
---
Instructions
Preheat Oven to 325 degrees.
In a large bowl, whisk together flour, sugar, salt, baking soda, and baking power.
In a smaller bowl, mix together zucchini, olive oil, feta, and eggs until well combined.
Slowly add in wet ingredients to the dry and mix until you have a consistent batter.
Pour batter into a pre-greased loaf pan (8 1/2″x4 1/4″) and bake for 60-90 minutes, until bread is golden and it passes the skewer test. (We used a wooden chopstick!) The bread will rise considerably.
Remove from oven. Let sit for 5 minutes, invert, and remove bread from the loaf pan.
---
Notes
If you don't think you'll use up the entire loaf within 5 days, slice and wrap in foil, in batches of 2 slices, and place in a freezer-proof zip lock bag. Freeze.
Toast slices and serve with heated ratatouille with shaved Parmesan cheese curls.
Use zucchini bread to make French toast for breakfast! Make it savory with ratatouille, or make it sweet with maple syrup and your favorite berries.
Print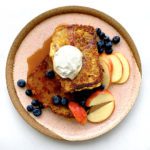 Zucchini Bread French Toast
---
1

egg, beaten

1 tablespoon

sugar

1

pinch of salt

1/2 teaspoon

vanilla extract

1/3 cup

half & half or milk

1 tablespoon

butter
Zucchini Feta Bread sliced
---
Instructions
In a bowl, combine egg, sugar, salt, vanilla, and half & half. Whisk thoroughly.
Add butter to a skill and bring to medium heat.
Dip one slice of zucchini bread into the eggy batter and immediately transfer to the hot pan. Cook until bread has browned on the outside, then lower the heat to low. Cook, turning occasionally, until warm.
Serve with sour cream, ricotta cheese, yogurt, whipped cream, or maple syrup. You can also top your French toast with blueberries, sliced apples, pears, strawberries, even fresh orange segments.
---