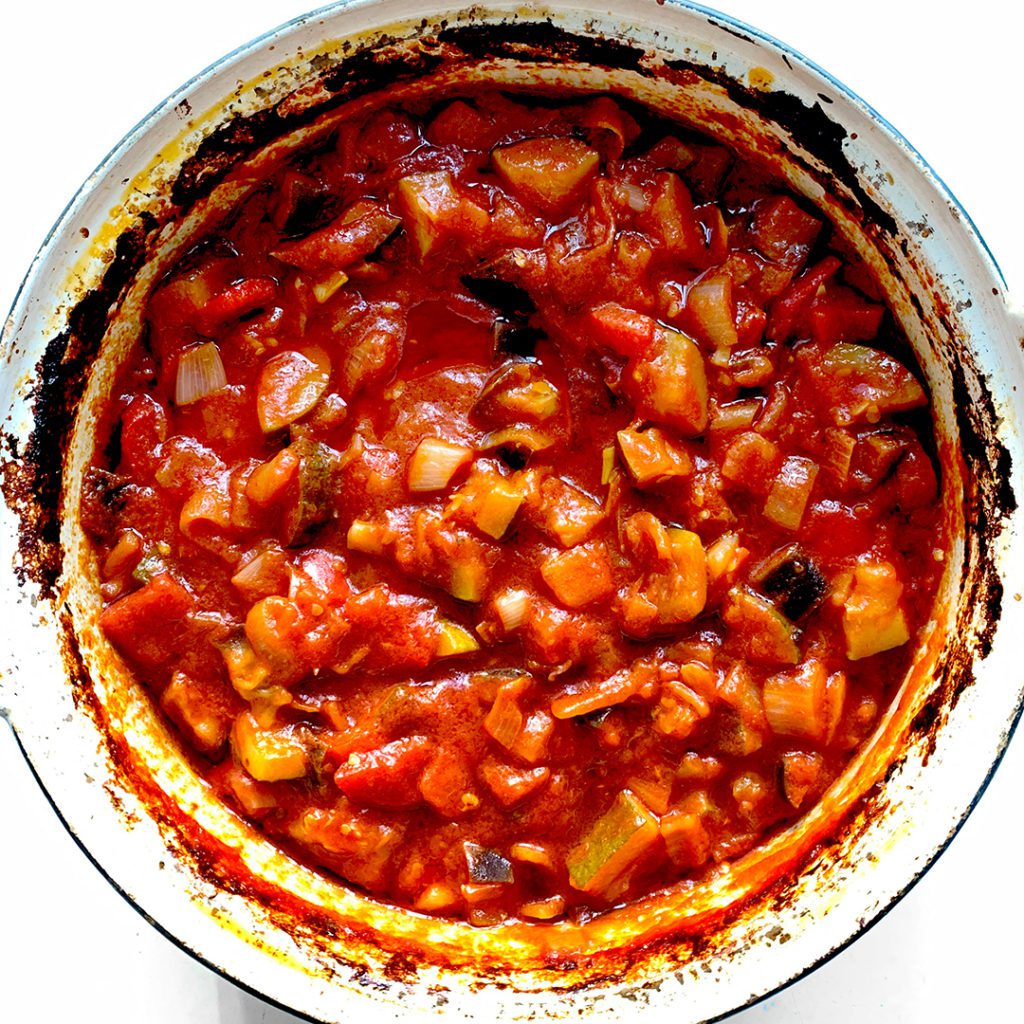 Ratatouille makes frequent appearances in our summer recipe rotation. It calls for the all the right veggies—squash, peppers, eggplant—and it holds up really nicely in the fridge. (In fact, it's actually better the next day or the day after. The flavors get cozy and acquainted.) Our recipe lets you in on two techniques to make things easier in the kitchen: canned tomatoes, because they're just as good as fresh in this instance; and oven roasting the ratatouille instead of standing over the stove stirring.
Print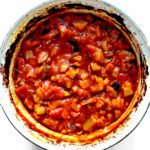 Oven-Roasted Ratatouille with Canned Tomatoes
---
Description
When time is limited and you don't have any fresh tomatoes on hand, lean on canned tomatoes. Use a heavy-based Dutch Oven or baking dish to roast your ratatouille, cutting down the time you need to stand, stirring at the stove. This is best made a couple of days before you would like to serve it—allowing the ratatouille to sit overnight will develop the flavors considerably.
---
3 cups

zucchini or yellow summer squash, diced into half-inch pieces

3 cups

eggplant, diced into half-inch pieces

3 cups

onions, diced

3 cups

bell peppers (red, orange, yellow, and/or green), diced

4

cloves garlic, peeled

1 cup

olive oil

1 tablespoon

plus 1/2 teaspoon salt

2 2/3 cup

canned tomato puree

1 teaspoon

garlic powder

1 teaspoon

onion powder

1 1/2 teaspoon

sugar
Fresh basil (optional)
---
Instructions
Preheat oven to 350 degrees.
Put diced zucchini, eggplant, onions, and peppers into a large bowl. Add whole peeled garlic, salt, and oil. Mix in gently until everything is evenly coated.
Put veggies into a heavy based oven-safe baking dish or Dutch oven. Pour in tomato puree and add garlic powder, onion powder, and sugar. Mix to combine.
Cover with a lid or foil and roast for 2 hours or until veggies are soft and cooked through. Remove the lid after 1 hour and 45 minutes and use the last 15 minutes to allow the veggies to caramelize. Taste and season with more salt, pepper, or sugar as desired.
Before serving, add in a few leaves of fresh basil.
---
Notes
Things to do with your roasted ratatouille:
Spoon warm ratatouille on top of  toasted zucchini bread and top with Parmesan shavings.
Out of pre-made marinara sauce? Purée ratatouille in a food processor and pour over hot pasta. Top with grated Parmesan.
Or, serve with roasted meats. Ratatouille is a match made in heaven with lamb chops!