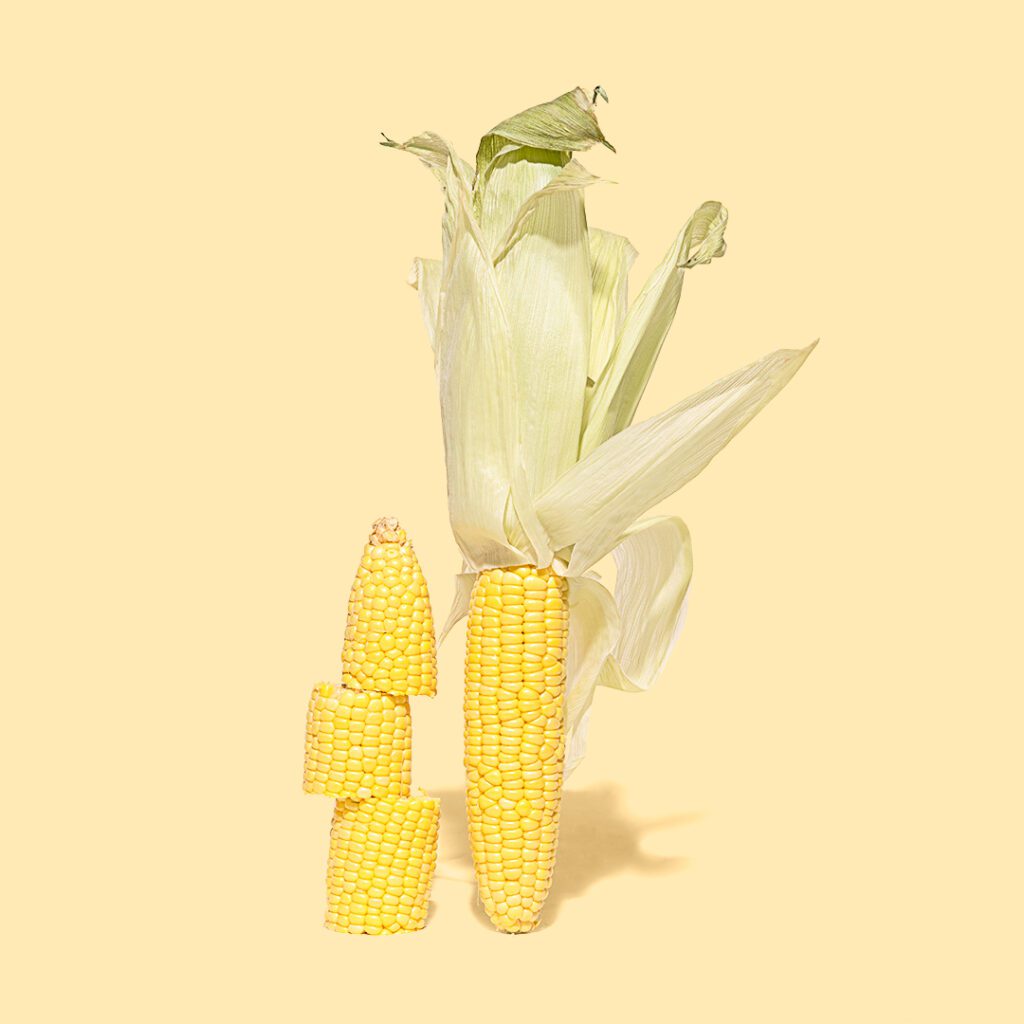 Ever find yourself next to a big bag of corn husks and silks—or a platter of cobs post-dinner—and wonder whether there are alternatives to tossing them in the trash?
We're here to tell you there are indeed plenty of ways to breathe new life into corn husks, silks, and cobs otherwise destined for landfills (or the occasional compost pile). Here's how to get more bang for your shuck (sorry, we couldn't resist):
Corn Husks
As a rule of thumb, you can expect each ear of corn to generally yield 6 to 8 usable husks—we're talking the ones layered closest to the kernels as they're clean, moist, and haven't been hardened by the elements, unlike the outermost husks. From there, how you use 'em (and in which form, fresh or dried) is your call.
Fresh Corn Husks
Swap parchment paper for fresh husks when cooking fish. If you're working with filets, wrap each in a single husk before grilling, steaming, or baking. For whole fish, layer several husks directly on the grill or a baking sheet and place the fish on top—and if grilling, be sure to spritz the husks every so often to keep them from burning.
Fresh husks (and silks, too) make a mean garden mulch that locks in moisture and returns nutrients to the soil as they decompose. (Talk about bringing things full circle!) Shuck directly into a bucket—if it's shredded mulch you prefer, chop husks into smaller pieces—then add water and let 'em sit until they're thoroughly soaked so they don't blow away in the wind. Then mulch away!
Adding husks to a homemade stock lends a woody, earthy flavor that's especially tasty in chowders and soups. Or make one step serve double duty: when boiling corn, toss in the husks before adding water and the corn cobs—not only does it give the kernels extra flavor, but the water can be strained and set aside for making stock.
Dried Corn Husks
The big one here is fire tinder. Air corn husks out as fuel for fireplaces, wood stoves, bonfires, or campfires. If you aren't planning on using your cobs for something else, they can be added to the pile once dried, too.
Corn Silks
Believe it or not, corn silks don't just exist to boost dental floss sales. Fun fact: Each ear of corn has the same number of kernels as it does strands of silk! Ironically, after snipping off the curly deep brown ends, the easiest way to remove those last pesky strands still clinging to the fresh kernels is by using an extra-soft toothbrush.
We like them best deep-fried: Dry a pile of fresh silks overnight, then crisp them up in oil over medium-high heat for topping seafood (especially scallops), chowders, salads, and more.
Corn Cobs
Back in the day, corn cobs were dried and used for scrubbing pots—though time and innovation luckily brought along both sponges and many alternatives for repurposing cobs.
Cobs are the secret to bulked-up broths and stocks, as their starchiness acts as a natural thickener. Whipping up a batch couldn't be easier: just add cobs and cold water to a pot and bring to a boil, then simmer for half an hour before draining. Store in the fridge for up to one week in a resealable jar, or freeze in an ice-cube tray. Use it to add body to gravies, stews, and risottos or to boil rice for boosted flavor and a thicker texture.
Corn cob jelly is a heritage recipe with roots in the corn belt—the midwestern states that rank at the top of the list for US corn production. It goes well with cornbread (no, seriously) but do use in moderation as it's very sweet.
When poaching or blanching chicken, fish, or vegetables (especially root veggies and greens), toss cobs into the mix, too! They'll infuse your dish with added corn flavor.
Dried cobs combined with charcoal make a stellar swap for wood chips, giving grilled and smoked meat a smoky sweetness.
Looking for a new way to enjoy corn? Try our spicy sambal corn:
Print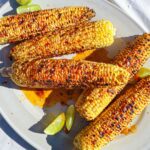 Spicy Sambal Corn on the Cob
---
1

stick (8 tablespoons) salted butter, softened 

2 tablespoons

sambal oelek (sriracha, gochujang, red pepper flakes, or harissa)

½ tablespoon

sesame oil 

1

lime, zested, and cut into wedges 

6

corn cobs, shucked

2 tablespoons

toasted sesame seeds
Flaky sea salt
---
Instructions
Preheat grill to medium-high heat.
Combine butter, sambal, sesame oil, and lime zest in a small bowl and mix to combine. Set aside. 
Place corn on the grill and cook until evenly charred on all sides, about 7 minutes. 
Transfer corn onto a serving platter and slather each cob with sambal butter. Sprinkle toasted sesame seeds and salt over top and serve with lime wedges. 
---
Like this? Read more:
14 Ways to Get Creative with Food Scraps