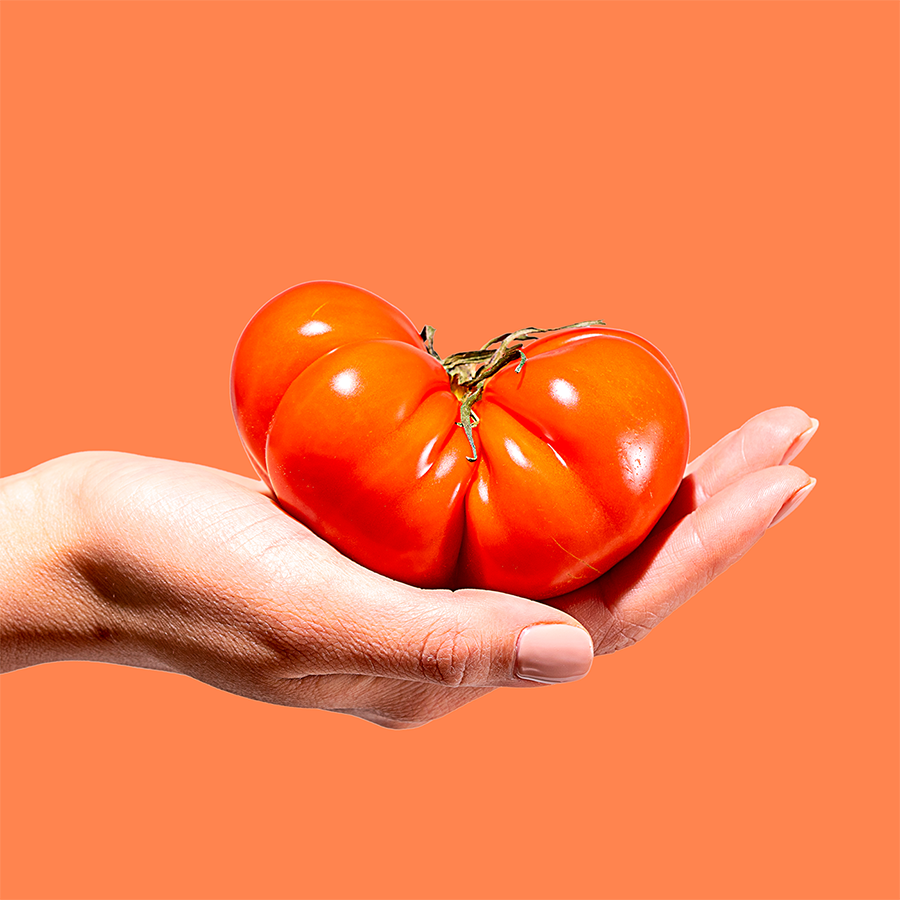 From reducing excess food waste to learning how to make more earth-friendly choices, it's easy to lead a more sustainable lifestyle at home and beyond with these tips.
1. Minimize food waste.
One Person: Follow FIFO (first in, first out) and use perishables that you've had the longest first. An easy way to do this is by organizing your fridge and stocking the oldest in the front, newest in the back.
Two People: Perform monthly or quarterly pantry checks of expiration dates and use items set to expire soon. Only stock up on items you're running low on so you don't let them linger past expiration. 
Household: Plan your weekly meals in advance and stick to a shopping list. This will help you avoid buying impulse items that are hard to work into meals and might eventually go to waste—plus help save you money.
Friends/Work Groups: For small outdoor gatherings, plan ahead for exactly how much food you need to bring or cook to avoid having excess leftovers that might go to waste (we love The GUEST-IMATOR Tool from SaveTheFood.com).
2. Extend food by preserving it.
One Person: Freeze food to extend its life. It's especially helpful if you're stocking up on sale items or have extra food approaching its expiration date.
Two People: Find new ways to preserve food like dehydrating, pickling, fermenting, or canning. Check out The Good Trade's digital guide to learn the basics of preserving food and reducing waste.
Household: Don't toss those scraps. Veggie peels and end pieces can be used for homemade stocks and sauces, and leftover lemons or herbs can be used for homemade cleaning products.
Friends/Work Groups: Organizing a canning swap is the perfect way to cultivate a sustainable lifestyle. Pick your favorite veggie, preserve it, and swap with a friend. It's a great way to sample veggies in a new and exciting way.
3. Repurpose and reduce waste.
One Person: A sustainable lifestyle might mean learning how to revive foods to extend their life. Try popping stale bread, crackers, and chips in the oven. You can even freshen up wilted greens with a quick ice bath.
Two People: If the food seems a little past its peak, get creative. Think browned bananas for baking, stale bread for croutons, soft fruit for jam, or adding less-than-perfect greens into soup or a smoothie.
Household: Sustainable food use means making more of over-the-hill produce, coffee grounds, and other organic items by composting or dropping them off at a local composting facility so they can be used to enrich the soil.
Friends/Work Groups: Organize a community garden or compost bin. You can also do a seed swap and exchange various produce seeds to plant in your garden.
4. Live more eco-friendly.
One Person: Make sure your refrigerator is running as efficiently as possible. Check the temperature so it's just right and check for any leaks or loosening seals to help conserve energy.
Two People: Try avoiding takeout and transition from single-use storage containers to reusable ones with air-tight lids to help extend the shelf life of leftovers, produce, and pantry staples.
Household: Cut back on water consumption by using an energy-efficient dishwasher to clean large amounts of dishes. If you don't have one, use your sink or a basin to soak and scrub with one batch of water and only leave the faucet running to rinse so you save extra H2O.
Friends/Work Groups: Next time you're having a picnic with a small group of friends, ask them to bring their own reusable utensils and a glass or ceramic food container to reduce single-use flatware and plate waste.