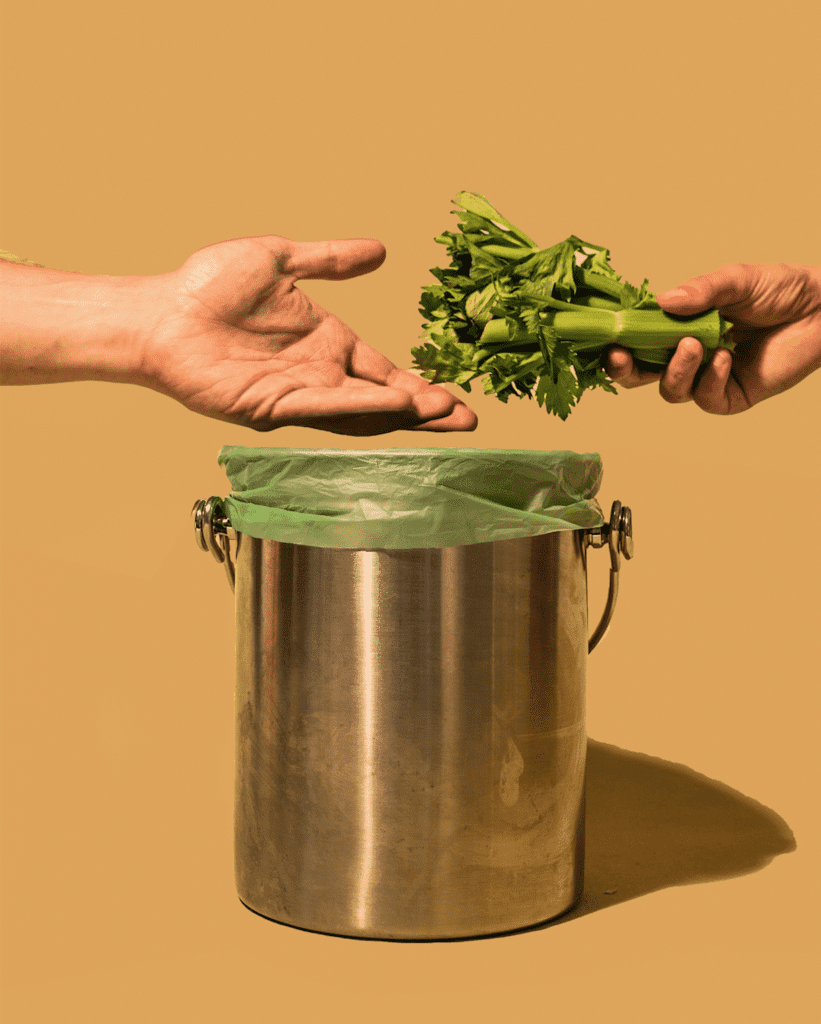 If you're a Misfits fan, you're already doing your part to prevent perfectly delicious food from ending up in the landfill. (High five!) But even if you're cooking with misfit produce at most meals, chances are you could be getting even more out of the peels, stems, and leafy tops that most people discard. In fact, by rescuing those bits and pieces from the compost bin, you could actually be saving serious cash too. Here are a few of our favorite easy ways to use up scraps from whole fruits and veggies.
Add your scraps to homemade bread
Before this recipe, we always kept our focaccia bread simple. Flaky salt, rosemary, some olive oil. Then, we experimented with using up all the odds and ends left over from our box. All those veggie scraps we didn't know what to do with suddenly had a purpose. Think: a few kernels of corn, some slices of fresh jalapeño. Herbs. Get the recipe for food scrap focaccia here.
Make a homemade vegetable stock
Leftover onions, celery, carrots, tomatoes, mushrooms, and more can all make for a great veggie stock or the base of a chicken stock. (About the only veggie scraps that don't work well are broccoli and cauliflower, which impart a musty flavor.) Our favorite method: In a large pot, melt a tablespoon of butter. Add scraps like leeks and onions to the butter and cook on low for 15-20 minutes. Then, add leftover herbs like thyme and parsley, the rest of your veggies, whole peppercorns, and eight cups of water. (Less water will make for a more flavorful, concentrated stock.) Simmer for an hour, drain the stock into an airtight container, and store in the fridge for up to a week or the freezer for three months. Learn more about making homemade stocks from The Kitchn here.
Add flavor to your H2O
Extra bits of citrus (think: lemon, orange, grapefruit, lime, and the rinds) and other leftover fruit can deliver a delicious hint of flavor to water, both still and sparkling. Other than the obvious citrus fruits, blueberries, mango, and cucumber are also great additions. Some of our favorite combos include:
Strawberry and Cucumber
Lemon and Cucumber
Lemon and Lime
Blueberry and Orange
Pineapple and Orange
Apricot and Lemon
Mango and Blueberry
Or, infuse liquor
Add the same fruit and veggie combos to a bottle of vodka or gin to make fruit- and veggie-infused liquors. What's more, you can use the entire fruit or veggie (like those oft-discarded strawberry tops) to add even more flavor to your favorite liquor. Learn how.
Or, make a fruit shrub
It's an easy way to use up any wilting fruit like berries, citrus, or stone fruit. A shrub makes for a tart and refreshing drink when served over some bubbly water or in a cocktail. Get the recipe.
Fry up potato peels for chips
If you aren't a fan of cooking potatoes with peels, save the scraps to make homemade potato chips later. The skins get extra crispy and are a delicious homemade snack when you're craving salt. We have an easy-to-follow recipe for crunchy, salty potato peel chips.
Make candy
Don't toss those citrus peels! Cover them with water and sugar to make homemade candied peels that you'll want to give as gifts… or keep to enjoy for yourself. Learn how to make your own candied citrus peels with lemons, limes, oranges, and grapefruits.
No citrus but a lot of ginger? Try to make candied ginger at home instead!
Dye your clothes
Did you know that foods like beets, red cabbage, and onions can be added to water to create a safe, all-natural dye? Beets will turn clothes red, yellow onions will create an orange dye, and avocado peels will even turn clothes pink! What will you dye?
Make stalk soup
Don't toss your broccoli or leek stems! They make for a pretty tasty soup when combined with fragrant onions, garlic, and starchy potatoes. Get the recipe from Pamela Salzman and cozy up with a cup in cold weather. In the summer, we love shredding the stalks for a slaw. Toss with a mustardy vinaigrette, a bit of mayo, and julienned apples for a crunchy side dish that's ideal for parties.
Create a homemade tomato sauce
No slicing or dicing necessary, really! Use the entire tomato — skins, cores, seeds and all — to make a sweet tomato sauce perfect for dipping, pastas, and more. We're fans of this no-chop marinara sauce recipe from Cookie + Kate.
Cook up a sweet jam using any fruit
And we seriously mean any fruit. You can use cores, pits, and flesh from apples, stone fruit, blueberries, mangoes and more to make big batches of thick, sweet jam. All jams can start the same way—add chopped fruit to a sauce pan with lemon juice and sugar—and continuously cook and stir until the fruits break down and you have a thick, sugary syrup. Store jams in mason jars to spread on bread or add to yogurt and more.
Clean up
Make a simple cleaning solution at home using just three ingredients: vinegar, water, and lemon peels. Simply add peels to a jar of vinegar and let sit for a few weeks. Remove and discard peels and dilute the vinegar with water. Pour solution into a spray bottle and use it as a fragrant, nontoxic way to clean your home.
Whip up a pesto
If you've received a bunch of carrots, you may think to immediately toss the leafy tops. Think again! Carrot tops—and the green tops from veggies like radishes and beets—can be made into a tasty pesto. Simply pulse fresh garlic, whatever nut or seed you have on hand like pine nuts or sunflower seeds, with olive oil, parmesan cheese, basil, and green tops until you have a fresh pesto. Bon Appetit has our go-to recipe.
Freeze your herbs
Did you buy fresh herbs but they're starting to dry out or wilting before you can eat them? Finely chop fresh herbs or give them a whirl on the food processor. Then, fill an ice cube tray with chopped herbs and top them with olive oil. The next time you need oil and herbs as a recipe starter, just plop a frozen oil-and-herb cube into your pan and get cooking!
Click here to learn more about freezing your Misfits Market produce.
How do you use your food scraps? Let us know in the comments below and we'll update this post as we learn new hacks together.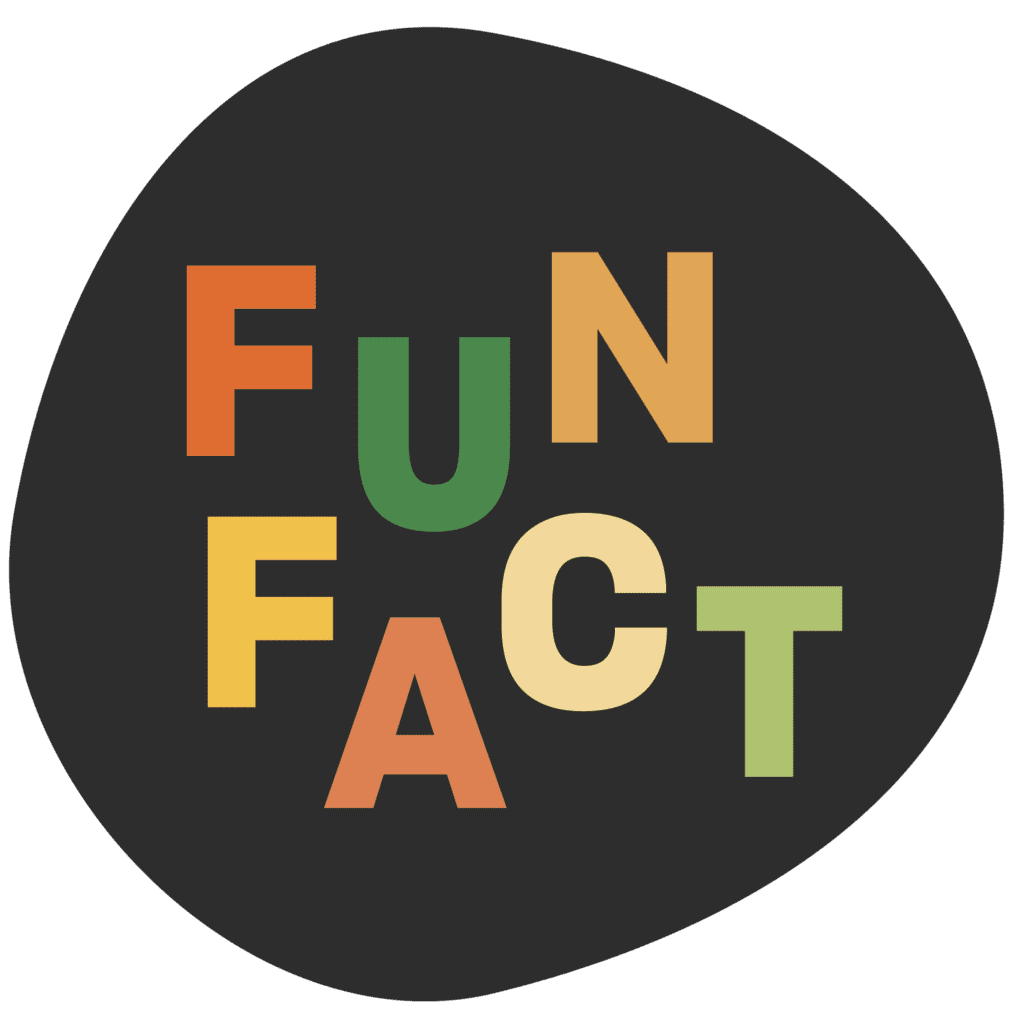 Which food scraps can be composted?
If it's grown in the ground and edible, it can be composted! That means many common kitchen food scraps can be composted, like all fruits and vegetables, bread, and grains. Paper products like coffee filters, paper napkins, paper towels, and newspapers, are also fair game. Depending on your system, you can compost animal products like egg shells, meat, and dairy products. Meat, bones, and paper take longer to decompose, so they're best composted in smaller quantities. Grease, plastics, glass, or metal, however, can't be composted at all.