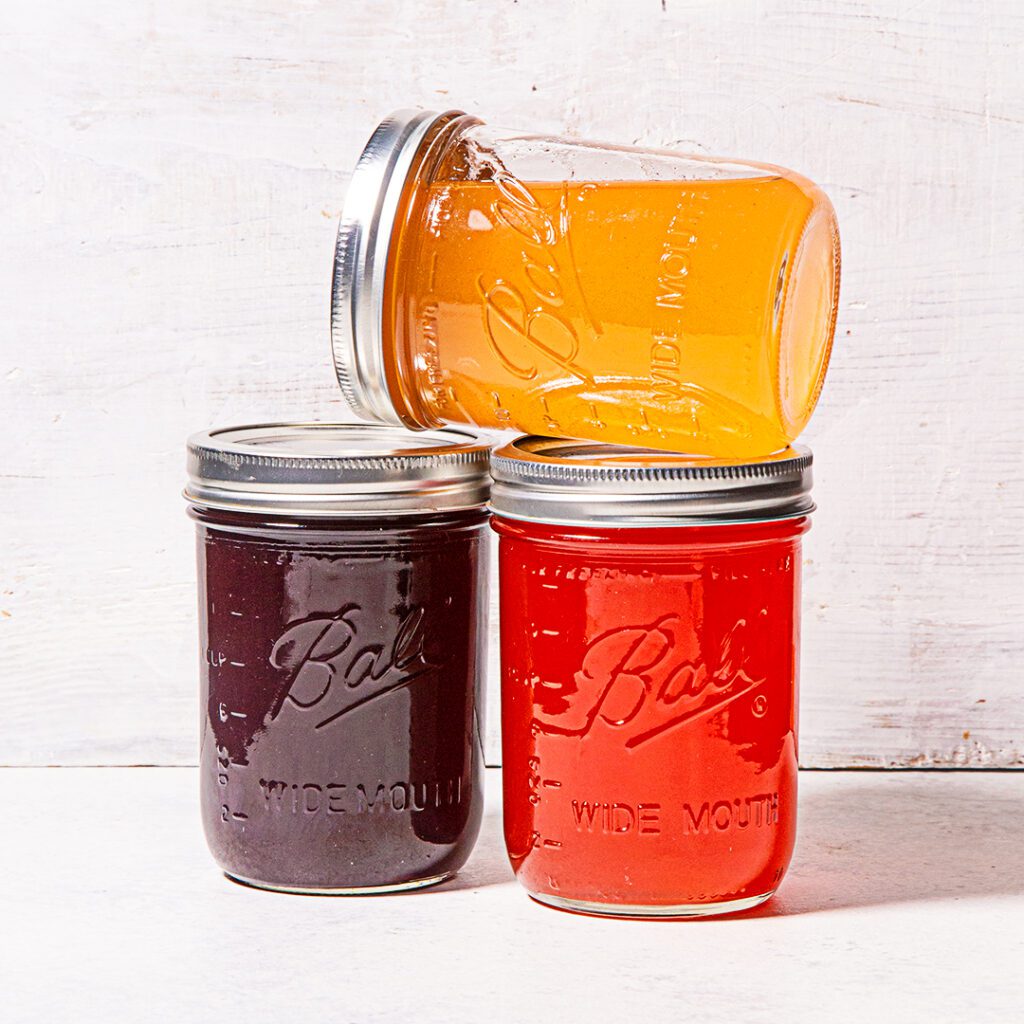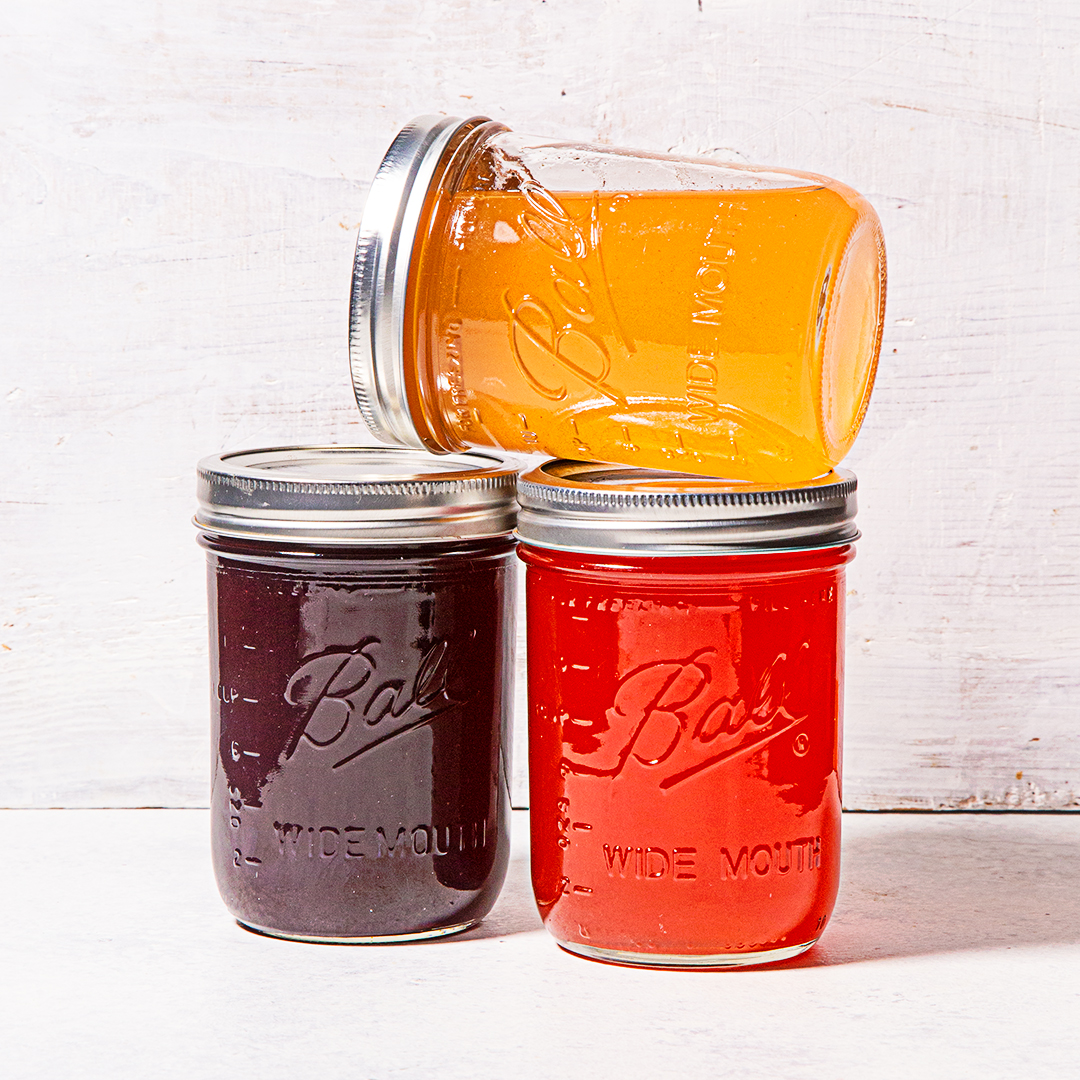 A homemade shrub is an easy way to use up any wilting fruit like berries, citrus, stone fruit, apples, and more. Once made, it makes for a tart and refreshing drink when served over some bubbly water or in a cocktail. In fact, it's a fun way to spice up gin and tonics! Or, try this: Over ice, add 2 ounces gin or vodka and 1 ounce shrub. Shake, serve over ice, and top with a splash of seltzer.
Print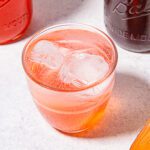 ---
12 ounces

(approximately

2 cups

) any fruit like berries, stone fruit, or citrus

1⅓ cups

sugar

1 cup

vinegar like apple cider, white wine, red wine, or unseasoned rice vinegar
Optional flavorings: ginger, rosemary, thyme, lavender
---
Instructions
Place fruit in a medium bowl and muddle or smash with a fork to bring out the juices. Transfer the fruit to a large jar with a fitted lid (like a Mason jar) and add sugar and additional flavorings if using. Stir everything together, and then seal the jar. Let the mixture sit out at room temperature for 24 hours, shaking the jar occasionally until the sugar has dissolved and the mixture looks very juicy.
Place a medium fine-meshed strainer over a medium bowl, then strain the mixture, discarding any solids.
Pour vinegar into the bowl and mix to combine. Transfer the shrub into a clean jar and seal. Place in the fridge for at least 5 days before drinking to allow flavors to come together and vinegar to mellow out.
To serve: Top iced bubbly water with 2 tablespoons of shrub and mix, or add to your favorite cocktails.
---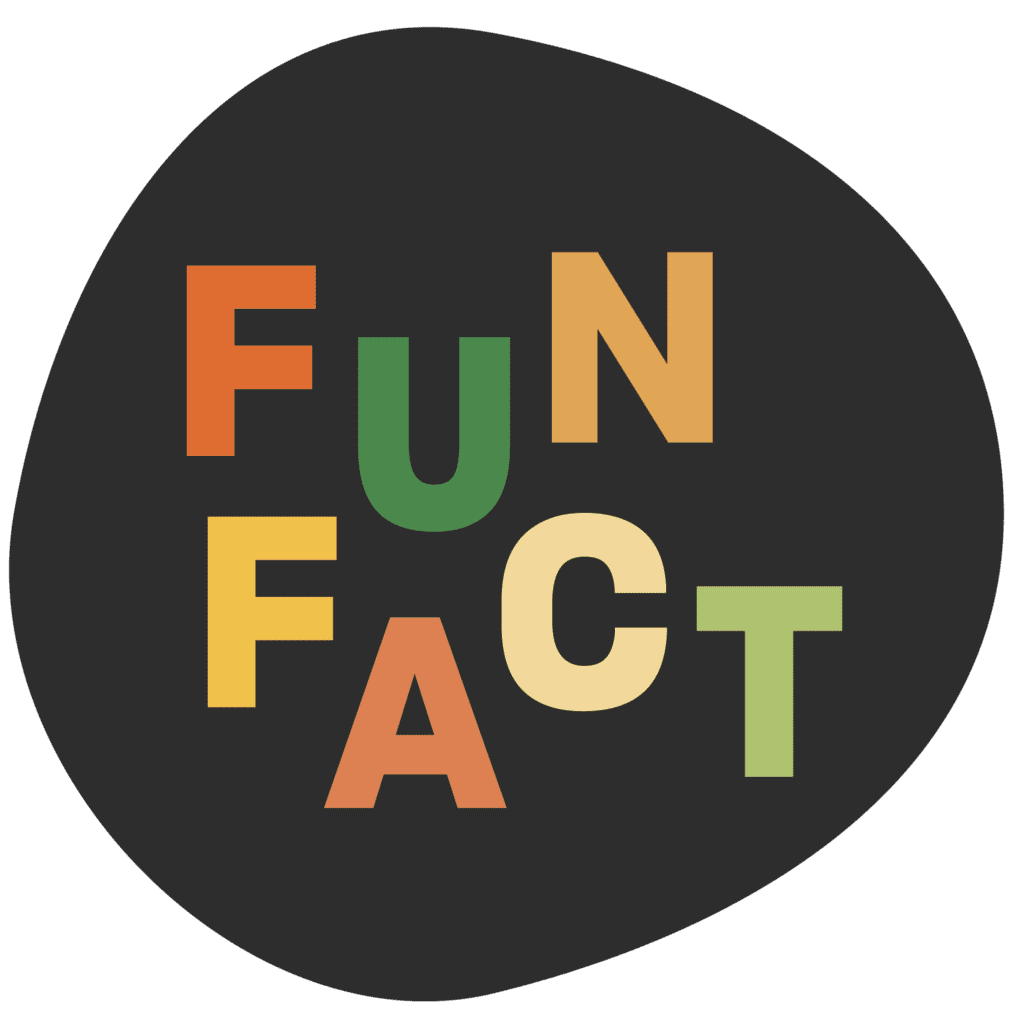 What is a shrub in bartending?
Like any dish, good cocktails are a balance of flavors. A cocktail shrub adds both sweet and sour elements to your drink. Typically, a cocktail shrub is made with a combination of water, fruit, sugar, and vinegar. The resulting concoction is delicious and acidic, with hints of fruity or botanical flavors. If you decide to make your own shrub, the key is to find the right vinegar. Distilled vinegar is not complex enough to provide you with a quality shrub base, and white vinegar will overpower your other ingredients. You can always make your own vinegar, or choose something like balsamic, rice, or red wine vinegar.
Related:
Get Creative and Save Money with Food Scraps
Watermelon Ginger Fizz with Pickled Watermelon Rinds