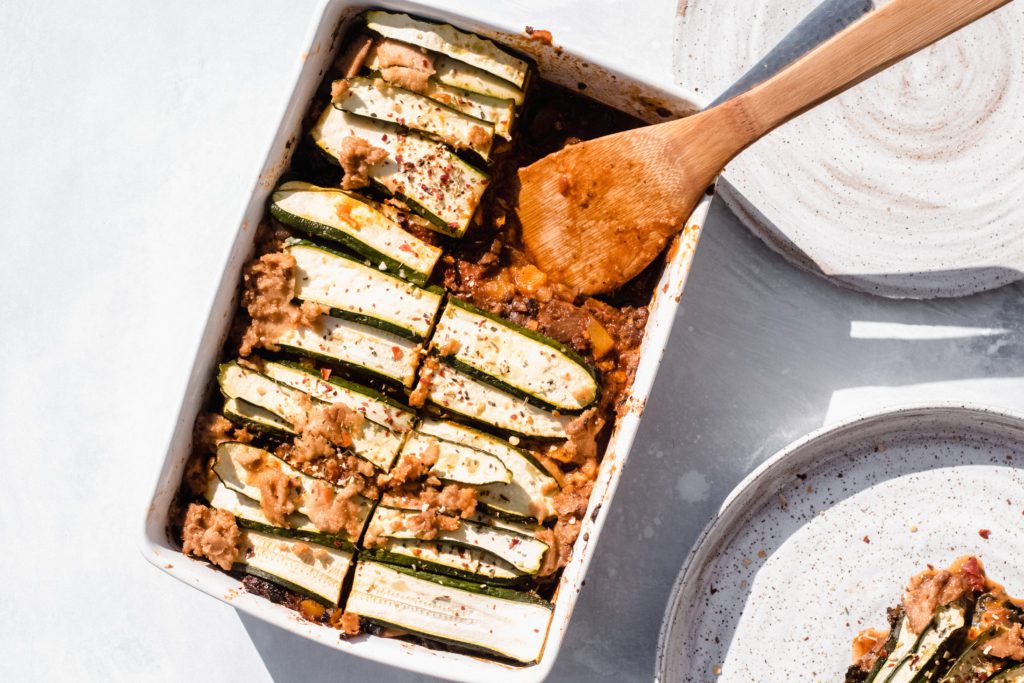 If you have any veggie skeptics in your life, this lasagna is sure to change their mind. It's perfect for Meatless Monday, and great for impressing friends at your next dinner party along with a simple salad.
Print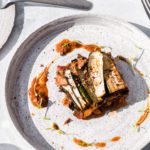 Zucchini "Noodle" Veggie Lasagna
---
Description
A lighter take on the traditional lasagna, this plant-based version is jam-packed with flavor, a little spice, and ALL THE VEGGIES. 
---
4

medium zucchini

2

yellow peppers, diced

1

medium-sized onion, diced
Two

8

-ounce bunches of oyster mushrooms (or mushrooms of your choice)

2

cloves garlic, minced

1/4 cup

olive oil 
One

25

-ounce jar of marinara or red sauce of choice

8

-ounce package of vegan smoked mozzarella or regular smoked mozzarella cheese, shredded

1 teaspoon

chili pepper flakes
Salt and pepper to taste
---
Instructions
Preheat oven to 375°F
Slice zucchini lengthwise into thin strips, about ¼" thick, then set aside. These will serve as "pasta" layers.
Combine onions, mushrooms, and peppers in a medium-sized bowl. This will serve as the "meat" of the lasagna. Together, it should resemble the consistency of ground meat, with small chunks that aren't too tiny. 
Heat a large saucepan over medium heat and add the olive oil.
Cook the diced vegetables until browned but not too soft, about 10 minutes.
Add the minced garlic, and cook an additional minute to release the flavor.
Turn off the stove and stir in jar of marinara sauce, chili flakes and salt and pepper.
Divide the zucchini strips, sauce mixture and cheese into groups of 3 to make assembly easier.
In a medium baking dish (approximately 7" x 9" x 3"), add a layer of the sauce mixture, then the mozzarella, then lay the zucchini strips side by side until they cover the surface. Repeat twice to fill the dish.
Bake for 30 minutes uncovered, then serve.
---
Notes
Optional plating tip: Cut the lasagna into 6 servings and place a serving on the center of a plate. Using a spoon, scoop some sauce from the bottom and circle it around the lasagna. Line the perimeter of the plate with microgreens along the circle pattern. Finish with a crackle of black pepper.
We want to thank Monique Sourinho for creating the recipe for this post. Make sure you check out her website https://www.beethelove.net for more drool-worthy content!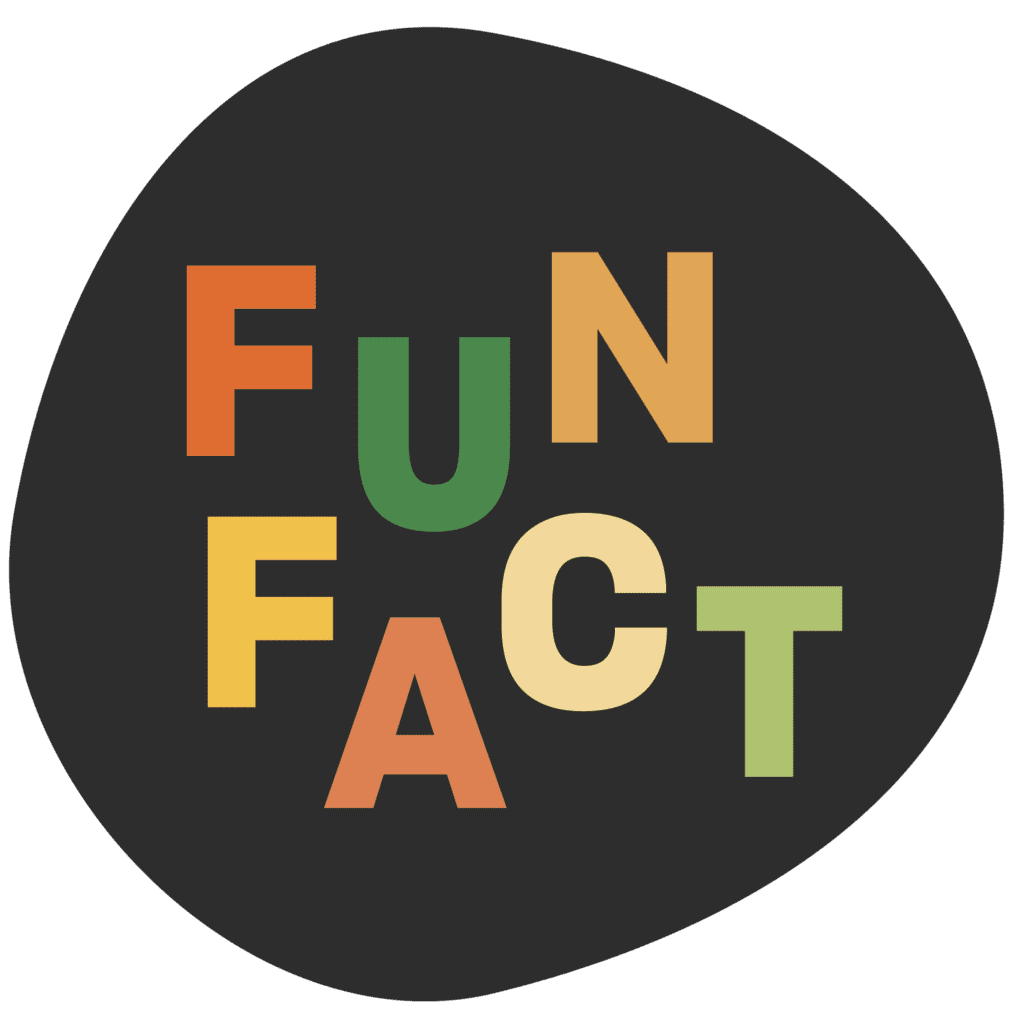 What's the difference between lasagna and lasagne?
The difference between lasagna and lasagne is surprisingly simple. Lasagna is singular, referring to an individual lasagna noodle. Lasagne is plural, referring to multiple lasagna noodles. As for "lasagna," the deliciously cheesy layered dish? The United States is the only English-speaking country in the world that spells it with an "a" at the end instead of an "e." When in Italy, make sure you order "lasagne" instead of "lasagna"—but don't worry, they are pronounced exactly the same way.