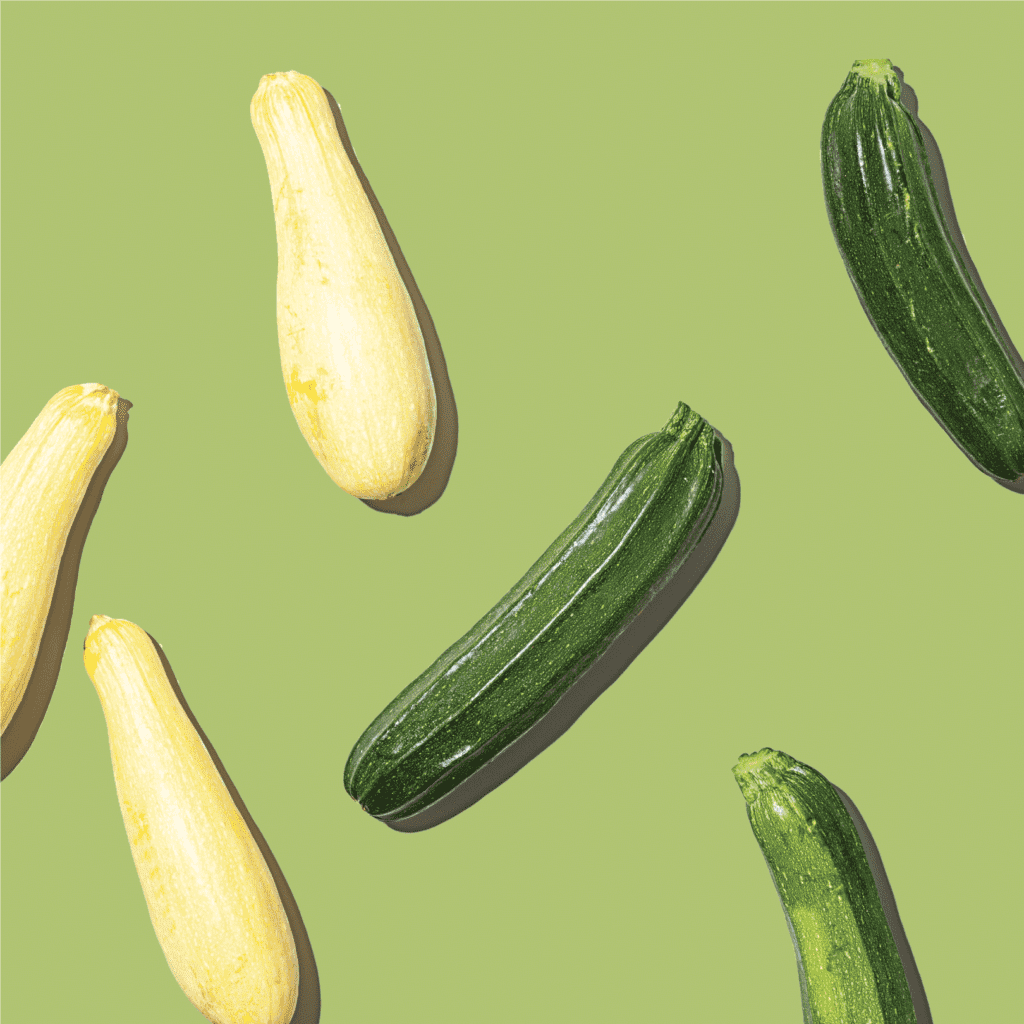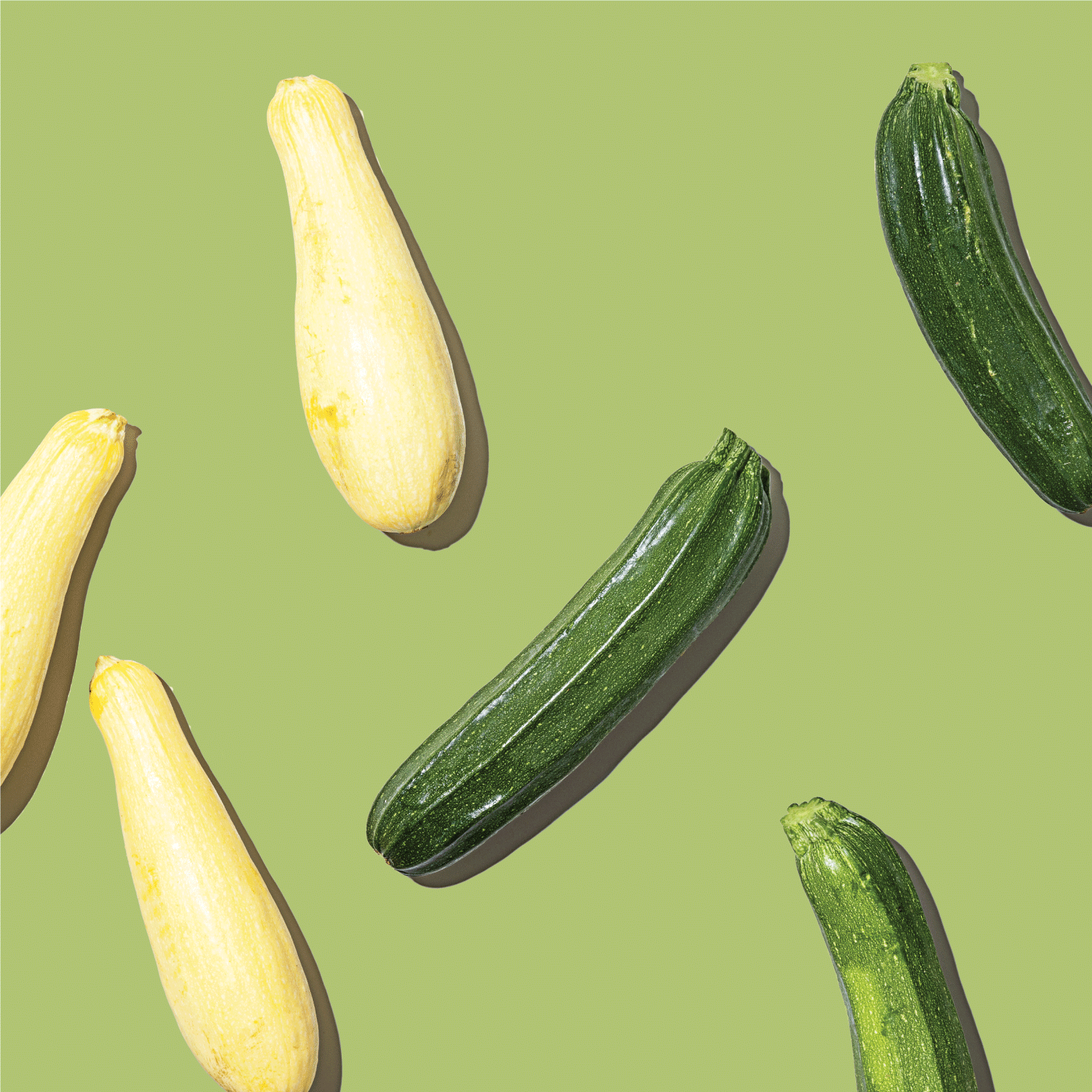 Did you know? Zucchini and yellow squash are not actually vegetables. Zucchini and yellow squash are herbaceous summer fruits that are often indistinguishable from one another in terms of shape and flavor. However, the color difference is the immediate giveaway that you're dealing with zucchini or yellow squash.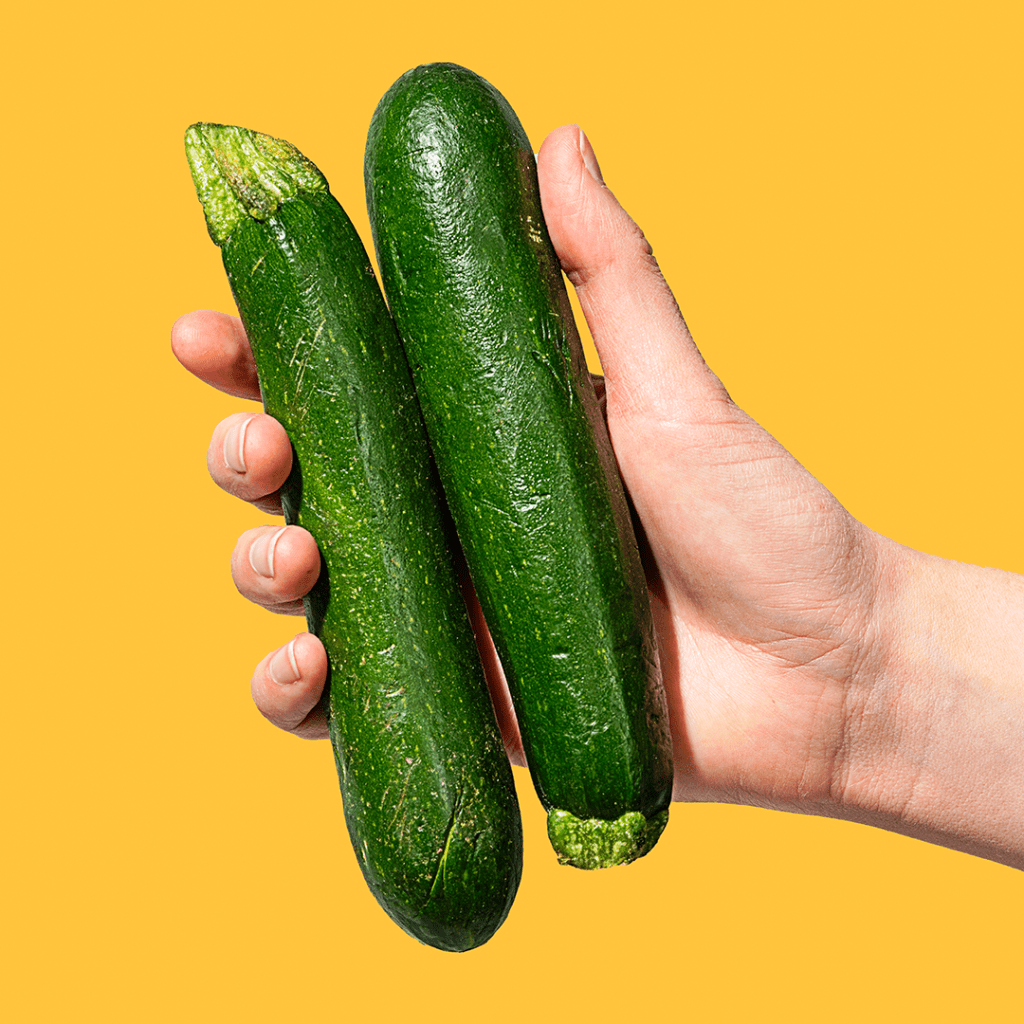 What is zucchini?
Beyond the very obvious color difference—zucchini will be bright-to-deep green—the shape is a giveaway that distinguishes green zucchini and yellow summer squash. Zucchini squash is usually straight while yellow summer squash typically has a rounded bottom that thins toward the top.
When should zucchini be used instead of yellow squash?
Thankfully, zucchini and yellow squash are mostly interchangeable. However, we usually go for zucchini in most dishes, like in sweet breads and cakes and pasta dishes.
Toasted Zucchini Pasta
The mild zucchini becomes nutty, soft, and fragrant when given the attention it deserves. (A lot of garlic, butter, and Parmesan cheese doesn't hurt either.) Pair it with whatever pasta you have on hand, and lots of fresh basil, for a weeknight dinner that takes less than 20 minutes and will soon become part of your regular rotation. Get the recipe for Bobby Flay's toasted zucchini pasta.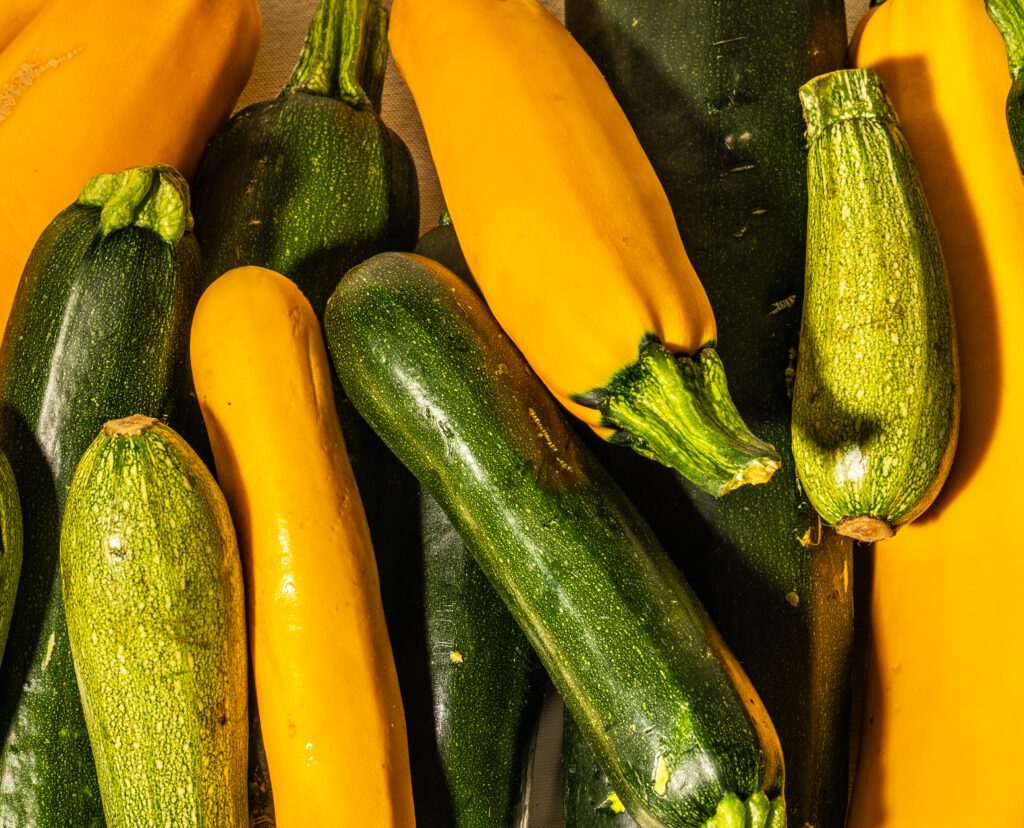 What is yellow squash?
It's all in the name! Yellow squash are (sometimes) curved, thin squashes that are bright yellow in color. The flavor is relatively mild but becomes nutty, soft, and sweet when cooked.
When should yellow squash be used instead of zucchini?
Zucchini can be slightly more firm than yellow squash, but the delicate flavors are very similar and both fruits—yes, fruit!—are often cooked together as they're essentially interchangeable. (And just to throw you a curveball, sometimes zucchini squash is golden-hued!) Try them all grilled, sautéed, or in a late-season ratatouille.
Grilled Flatbread with Summer Squash
Summer squash is relatively mild when raw, but once grilled it becomes smoky, slightly sweet, and super tender, making it a top-notch flatbread topper. Learn how to make grilled flatbread with summer squash.
Hungry for more? Try these other zucchini and yellow squash recipes: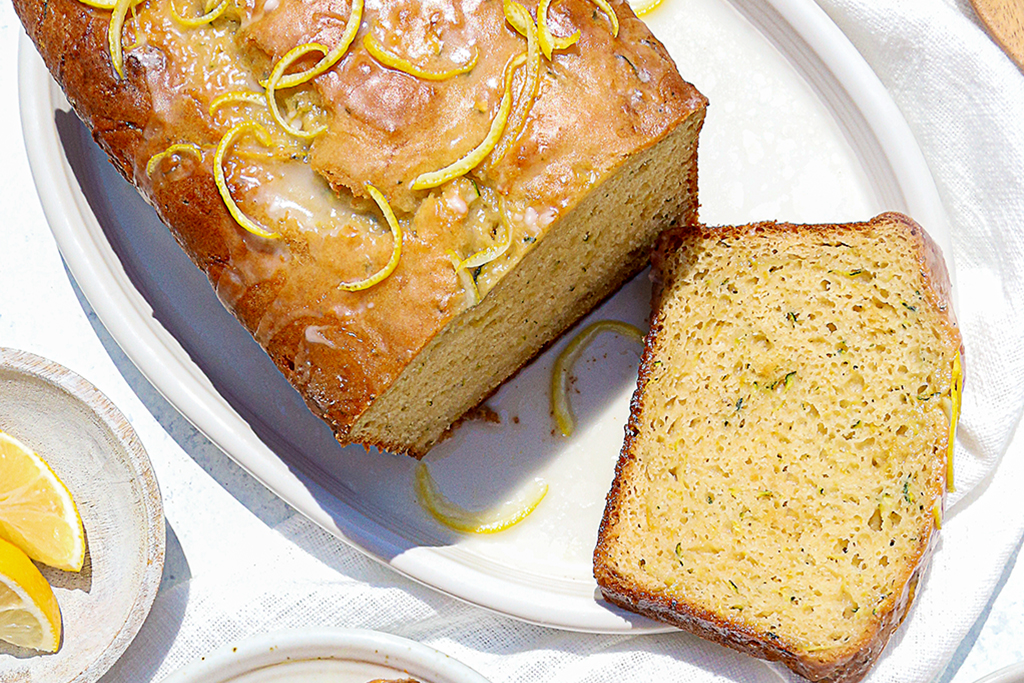 Grilled Zucchini and Stone Fruit with Lemon-Yogurt Dressing