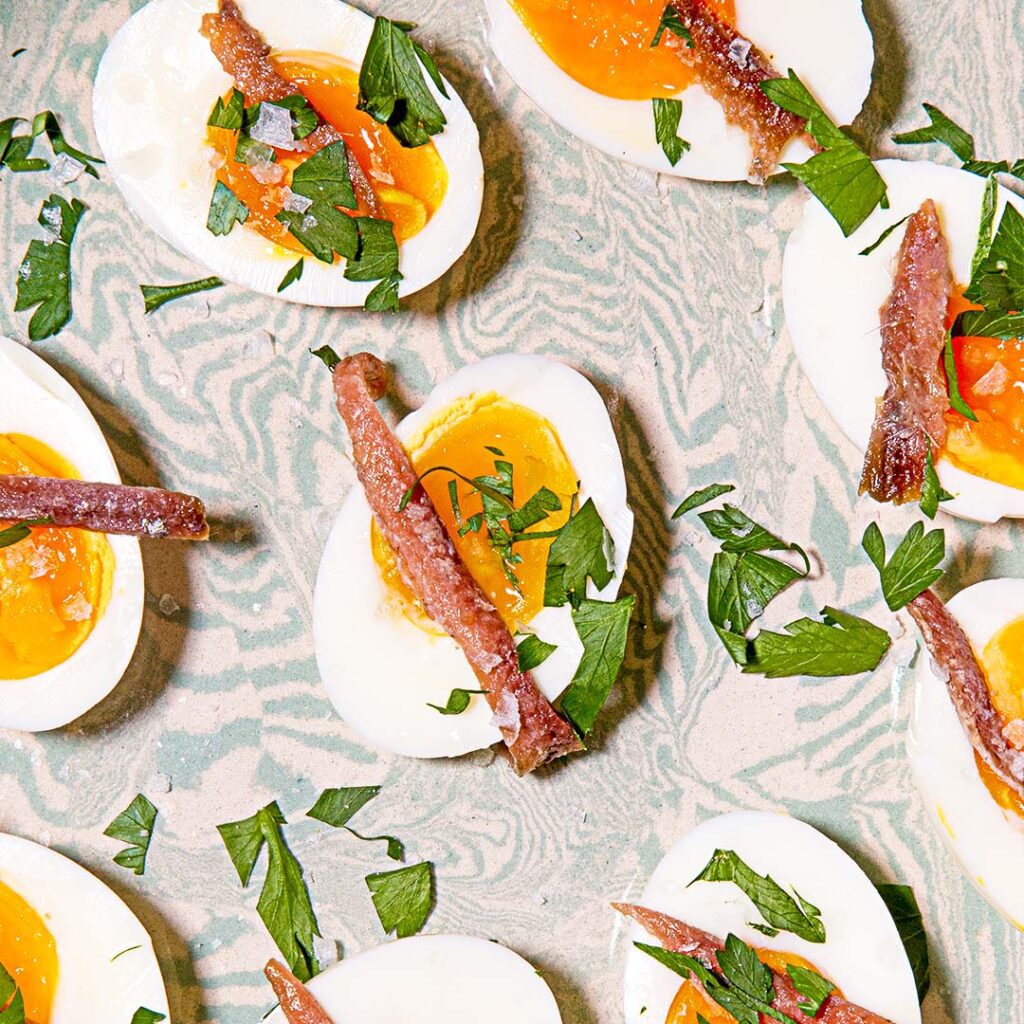 Who says jammy eggs are a breakfast food? With a little guidance from chef Bobby Flay, it's easy to transform 'em into a salty, creamy, totally delicious snack. Serve a platter with refreshing Americano cocktails for an all-out aperitivo hour, or save them all for yourself (we won't tell!).
Watch Bobby make this (basically 2-ingredient) dish now:
And get the full recipe:
Print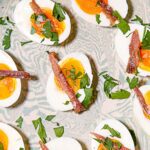 6-Minute Jammy Eggs with White Anchovies and an Americano Cocktail
---
For the eggs:
6

eggs

1/2 teaspoon

baking soda

6

marinated white anchovies, cut in half
Parsley, for garnish
For the Americano:
1 ounce

Campari

1 ounce

sweet vermouth
Splash club soda
Orange slice
Ice
---
Instructions
For the eggs, start by setting up an ice bath: Fill a large bowl with ice water and set aside.
Add the baking soda to a large pot of boiling water. Using a slotted spoon, gently place the eggs into boiling water and set a timer for 6 1/2 minutes. At the 6 1/2  minute mark, gently retrieve each egg using a slotted spoon and transfer to the ice bath to stop the cooking process. Once the eggs are cool, remove from the ice bath and pat dry with paper towels. Gently peel the eggs and discard the shells. Cut each egg in half and transfer to a platter.
Garnish each egg with a piece of anchovy and some parsley and serve.
For the cocktail: Add the Campari, vermouth, and orange slice to an ice-filled glass and gently stir. Top with club soda and serve.
---
Like this? Read more:
Bobby Flay's Crostini with Peas, Ricotta, and Mint
Bobby Flay's Asparagus and Fontina Frittata