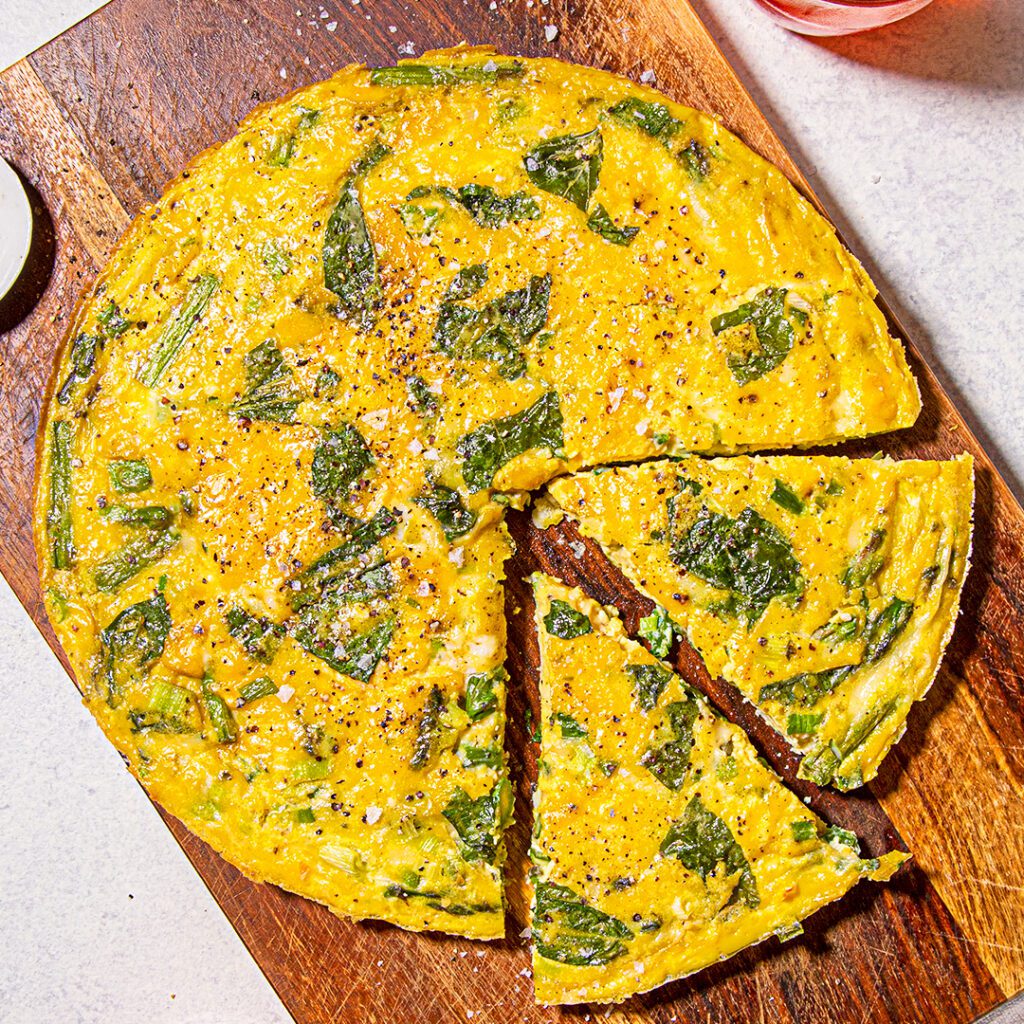 We might not speak Italian, but thanks to resident chef Bobby Flay we know that aperitivo translates to really any combo of small bites and refreshing sips. Whether it's a charcuterie board and a chilled bottle of rosé, or this deliciously cheesy frittata and a negroni sbagliato, it's a lovely way to ease into a meal. So the next time you're hosting a group of friends or just looking to slow down and savor a weeknight dinner, we're all for kicking things off with an aperitivo.
Watch Bobby prep his aperitivo frittata in real time:
Get the recipe:
Print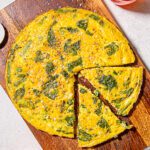 Asparagus and Fontina Frittata
---
2 tablespoons

butter

1

bunch asparagus, cut into

2

-inch pieces

¼ cup

scallions, sliced
Kosher salt and freshly ground black pepper

10

eggs, beaten

1 cup

fontina cheese, grated

¼ cup

Parmesan cheese, grated

6

basil leaves, hand torn
---
Instructions
Preheat the oven 375 degrees.
In a 10" non-stick, oven-proof skillet over medium heat, heat the butter until it begins to foam. Add the asparagus and scallions and cook for 1-2 minutes—just until the asparagus starts to turn bright green.
Add the fully beaten eggs to the pan and season with salt and pepper. Gently swirl the eggs around to fully incorporate with the asparagus mixture.  Using a rubber spatula, gently move the eggs to help them to set up and cook.
Sprinkle the fontina, Parmesan, and basil evenly on top of the eggs. Using the rubber spatula, continue to gently move the eggs around the pan to help the eggs set. Once the eggs appear partially cooked, transfer the pan to the oven to finish cooking, approximately 10-12 minutes.
Once the frittata is cooked through and golden brown, remove from the oven and allow to cool. Once cool, cut into wedges to serve.
---
And to go with it, a refreshing negroni cocktail:
Print
---
1 ounce

sweet vermouth

1 ounce

Campari

1 ounce

Prosecco
Orange slice
Ice
---
Instructions
Add the ice to a glass. Pour the vermouth and Campari over the ice. Add the orange slice and gently stir. Finish with Prosecco and serve.
---
Like this? Read more:
Bobby Flay's Butternut Squash and Goat Cheese Crostata
Bobby Flay's Crepes Suzette with Orange Sauce