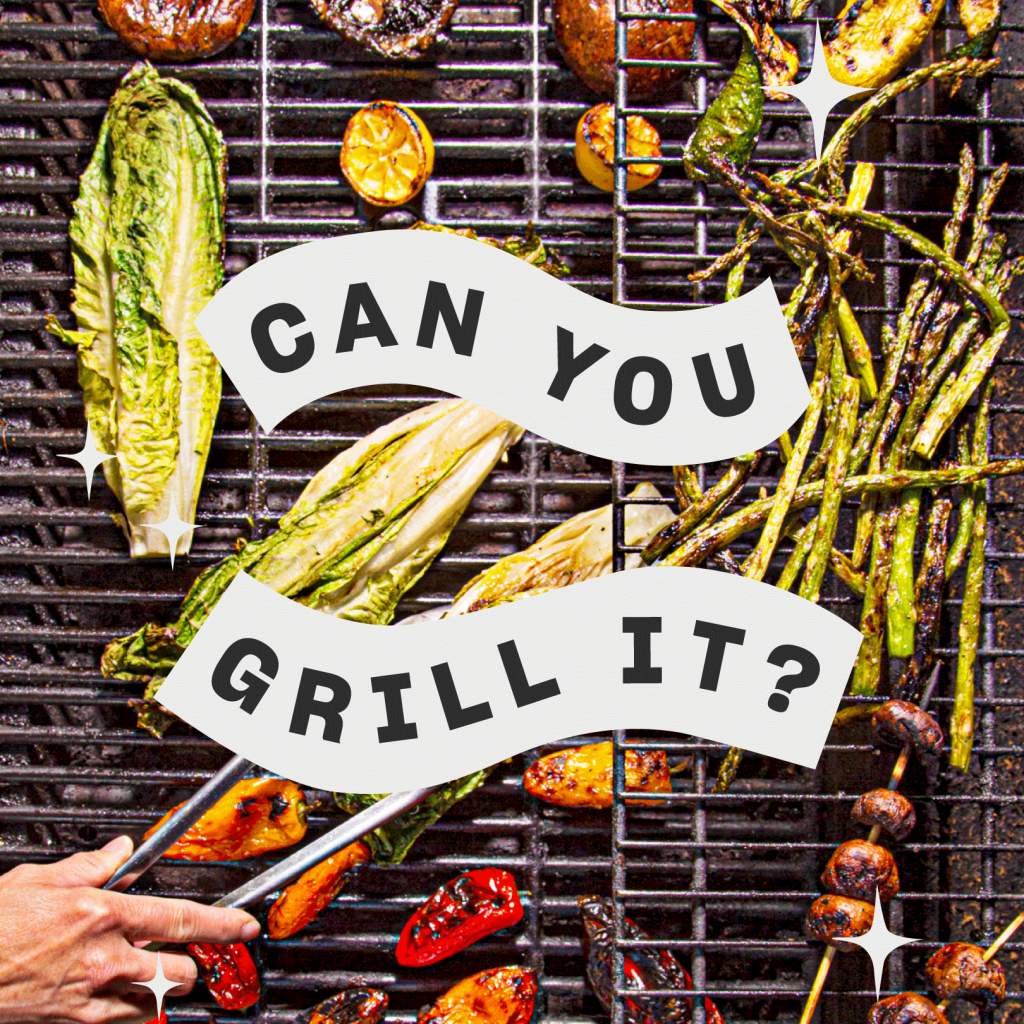 We've all probably enjoyed grilled meats, maybe the occasional corn on the cob, and even some charred stone fruit before. But what about the rest of all that delicious summer produce?
Hardy veggies and fruits can take the heat. The grill's high temps not only cook your fruits and veggies to perfection, but also intensify flavors you already love while introducing some surprising new flavors, too. Sugars start to deepen and caramelize—meaning that already-luscious fresh pineapple will honey once it's over a flame. Plus, produce will also earn their stripes in the form of char marks that carry that signature smoky flavor you can only get from the grill (and the one we'll be dreaming about once the weather turns chilly).
Some of our favorite fruits and veggies that you ought to be tossing on the grill, including some unexpected ones? Tomatillos, pineapple, asparagus, tomatoes, summer squash, radishes, mini peppers and other peppers, onions, shallots, scallions, mushrooms, and hardy greens like romaine lettuce and escarole.