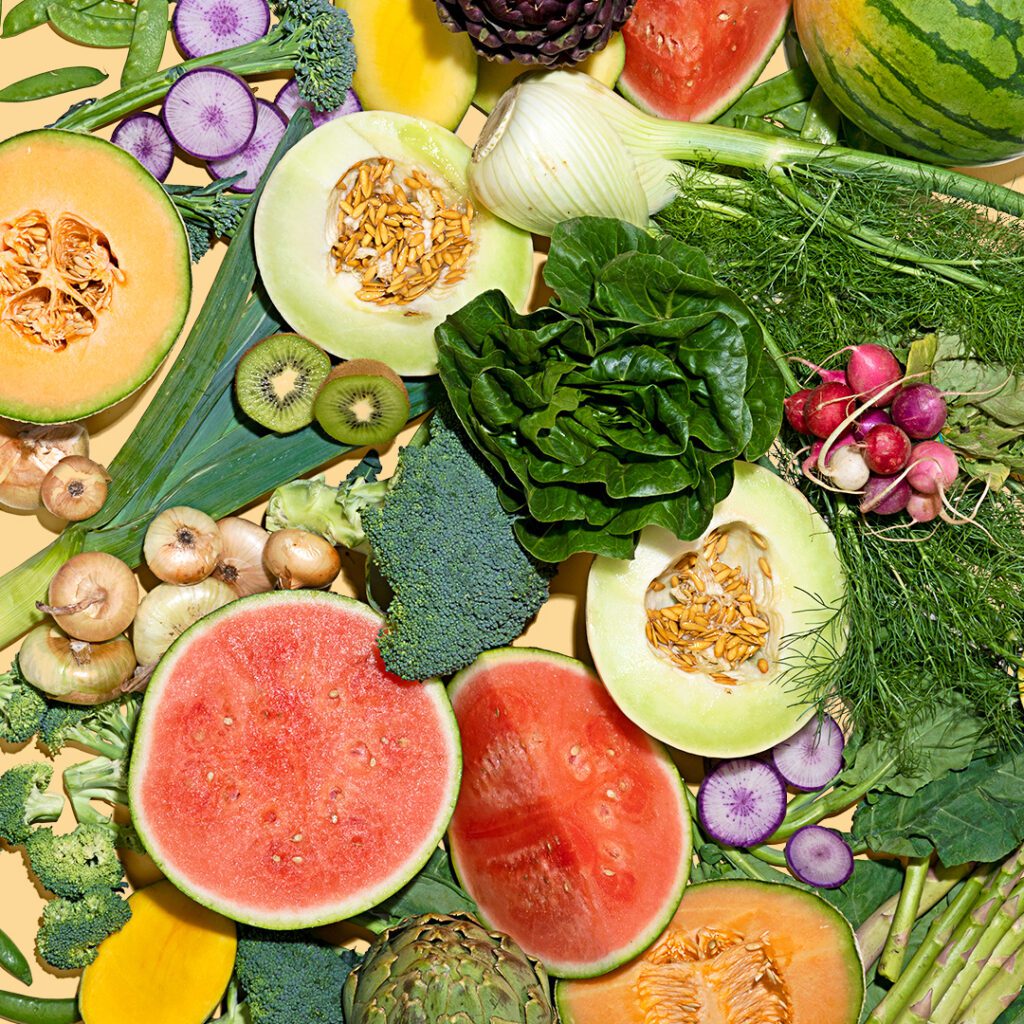 It's no secret that food waste is a major problem in the U.S.—and the issue is largely systemic. According to ReFED, a nonprofit working to combat food loss, 35% of all our food goes unsold or uneaten each year. Not only is it a waste of resources and money, ReFED also estimates that our surplus food has the same climate footprint as the entire U.S. aviation industry.
So what exactly counts as food waste (or surplus food)? The term includes all food unsold or unused by a business, or uneaten at home. Which means that everything from that overripe avocado you had to toss, to leftovers at a restaurant, to a field of broccoli that couldn't get harvested in time all count.
Our mission is to partner with farmers, manufacturers and vendors, and our customers to save food from becoming waste—because we think all food is good food. To make that happen, we buy up all the edible food that currently gets overlooked by the system, advocate for progressive legislation, and encourage innovation in the industry.
What do we "rescue" and why?
When we launched Misfits Market in 2018, we were focused on buying up all the produce historically overlooked by the traditional grocery stores due to superficial blemishes and irregularities in size and shape. Now that we've expanded our storefront to include a full grocery assortment including meat and seafood, dairy, and packaged goods, we've also expanded the foods we rescue to include items that might've had a manufacturing mishap, goods that are being rebranded, and cuts grocery stores have deemed less desirable. Who says salmon tails are any less delicious than filets?
How can I minimize food waste (and save money!) at home?
If you couldn't tell, we're big on minimizing food waste in all areas. Minimizing waste in your own kitchen starts with storing things correctly—particularly the more sensitive fruits and veggies. Bananas and avocados, for example, are sworn nemesis, among others. FIFO (or first in, first out) can also be a helpful framework for using things up before they're past their prime. And don't forget the freezer is your friend, too.
Confusing sell-by, use-by, and best-by dates (which actually have nothing to do with whether an item's safe to eat!) don't help. Even the USDA says it's safe to eat foods that are past those packaging dates. And of course, we've all been conditioned to eat only select parts of fruits and veggies depending on what the item is. But personally, we think all roots, greens, and peels are pretty delicious.
So, what can you do?
We're so glad you asked, cuz we've got tons of ideas. From the general stuff ("14 Ways to Get Creative—and Save Money–with Food Scraps") to the hyper-specific scraps (potato peels, carrot tops, citrus peels, watermelon rinds, and all things corn).
Water goes a long way in reviving lackluster produce, as does a good quick pickle, or low and slow veggie or fruit roast.
Hungry for more? Keep reading:
What's Going On With the Supply Chain?
The Beginners Guide to Countertop Composting