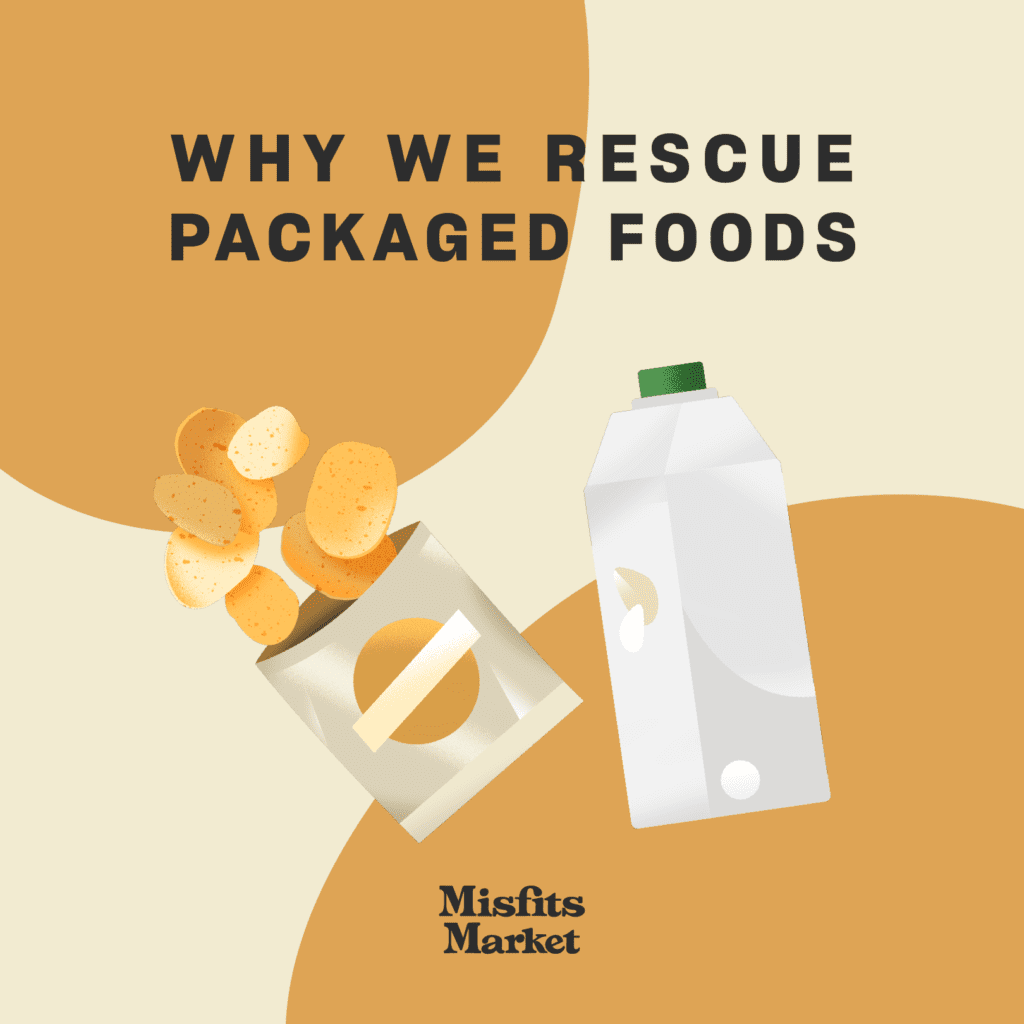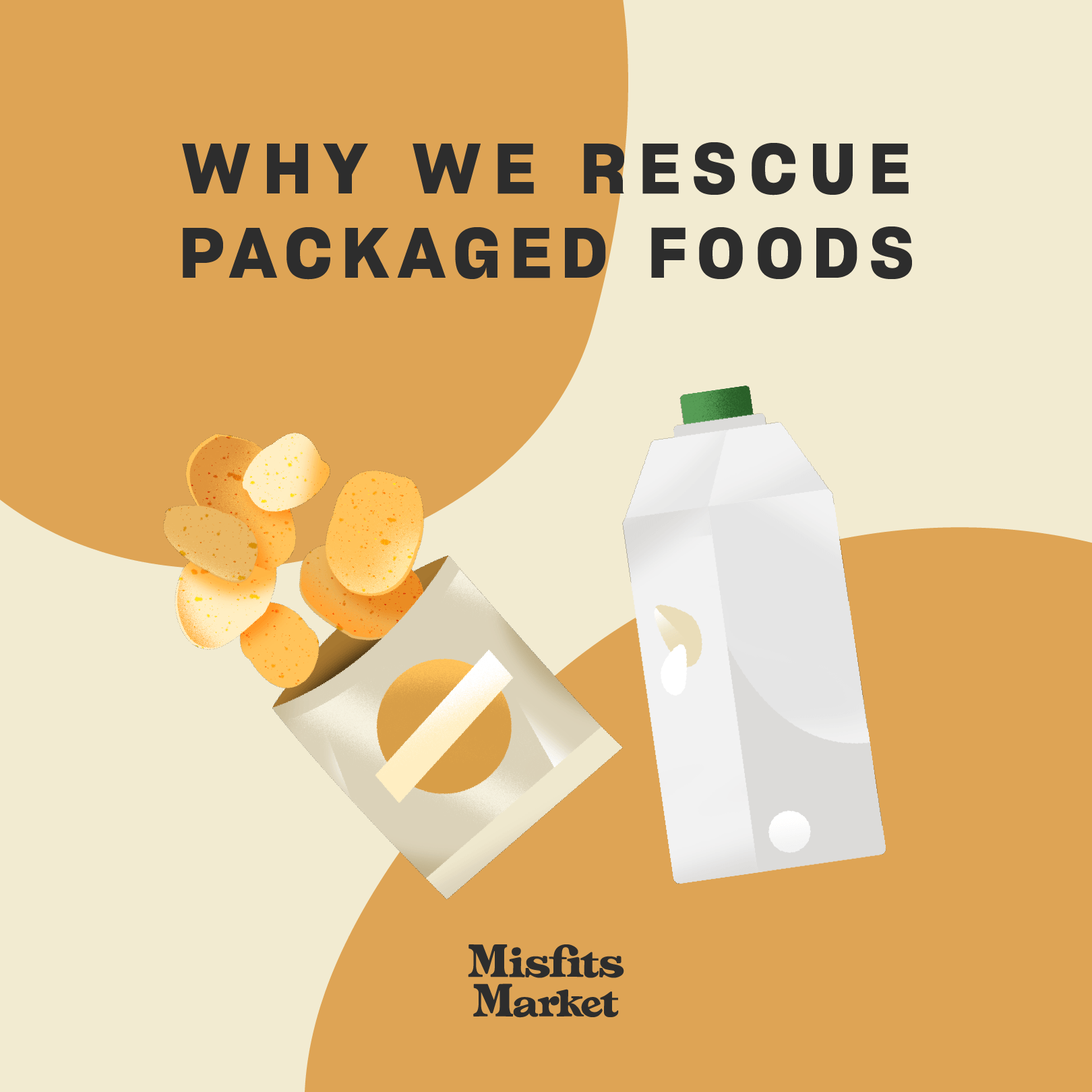 We're no longer in the business of just selling rescued organic fruits and vegetables. Since November 2019, we've had a hand in rescuing hundreds of packaged commodity staples like oil, spices, pastas, and flours, plus cookies, nondairy milks, and even pet food. (And who knows what could be next!)
All of these packaged items are rescues, just like the delicious produce you've grown to know and love. But what makes a packaged product worthy of rescuing?
It's sold in large quantities.
We source canned beans, flour, and other commodity staples when we can buy them directly from the supplier or at a large volume. We then pass those savings onto you.
The packaging is outdated.
If a brand updates their logo or package design, they may still have a large number of existing products that now have outdated packaging. What we rescue might not have the new, sleek packaging you'll see in the store but it's the same delicious food.
Or, it's short dated.
The item has a "best buy" date that's fast approaching. The food is still delicious, but needs to be eaten sooner rather than later.
The packaging is wrong.
This could mean a missing or incorrect Universal Product Code or UPC. (Those black and white bars on a box or bag of food.) If it's wrong, traditional retailers can't sell it—but we can!
The packaging isn't suitable for retail.
This could mean a number of things, like dented or slightly damaged packaging. Or recently, items that are normally sold in bulk—like granola or coffee—need to find a new home in unbranded packaging.
It's simply excess.
A packaged product could be overproduced for a lot of reasons: market changes, forecasting, some innovation on the retailer's part and the item didn't sell. It could also be excess bulk product that's packed in plain packaging, which makes it less-than-ideal for traditional grocery stores.