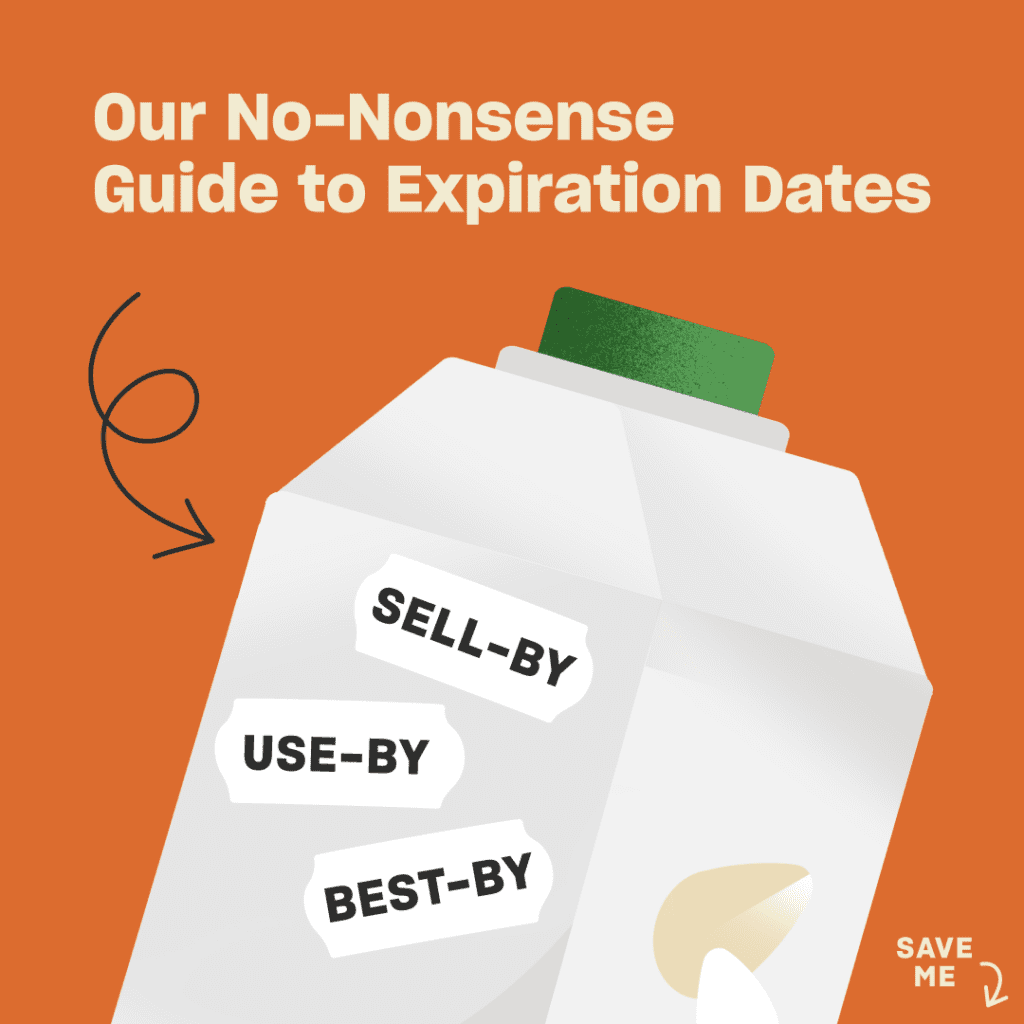 What's the deal?
Sell-by dates are the last day a traditional grocer can sell an item. Best-by dates indicate an item's optimal freshness, according to its manufacturer. And a use-by date is the last day recommended for a product to be eaten at peak quality.
But none of the above have any bearing on whether a food item is safe to eat—or even whether it'll taste good!
Why does it matter?
The USDA estimates that 30% of the food supply is lost or wasted at the consumer level. Traditional grocers are forced to toss food items that are past their sell-by or best-by dates, and this behavior also translates to folks at home who encounter these arbitrary dates.
So what's okay to eat?
With the exception of formula, the USDA says it's safe to eat foods that are past their sell-by, best-by, and use-by dates, as long as they've been stored properly. Instead, try using your senses: off-putting odors, colors, and textures are all red flags, regardless of the packaging date. Bloated or bulging packaging can also be a sign to toss the item. For more info, head to fsis.usda.gov
Source: USDA
Like this? Keep reading:
The Ultimate Fresh Produce Storage Guide
The Beginners Guide to Composting