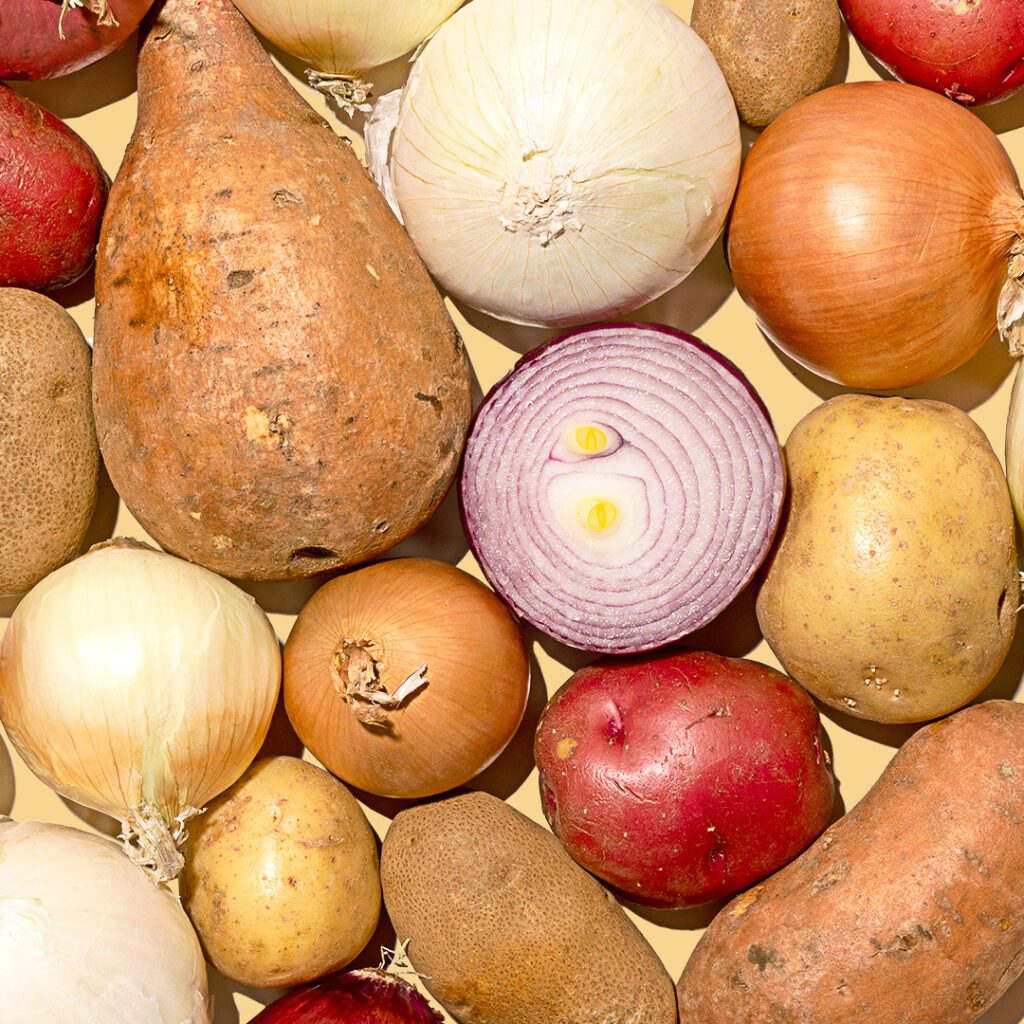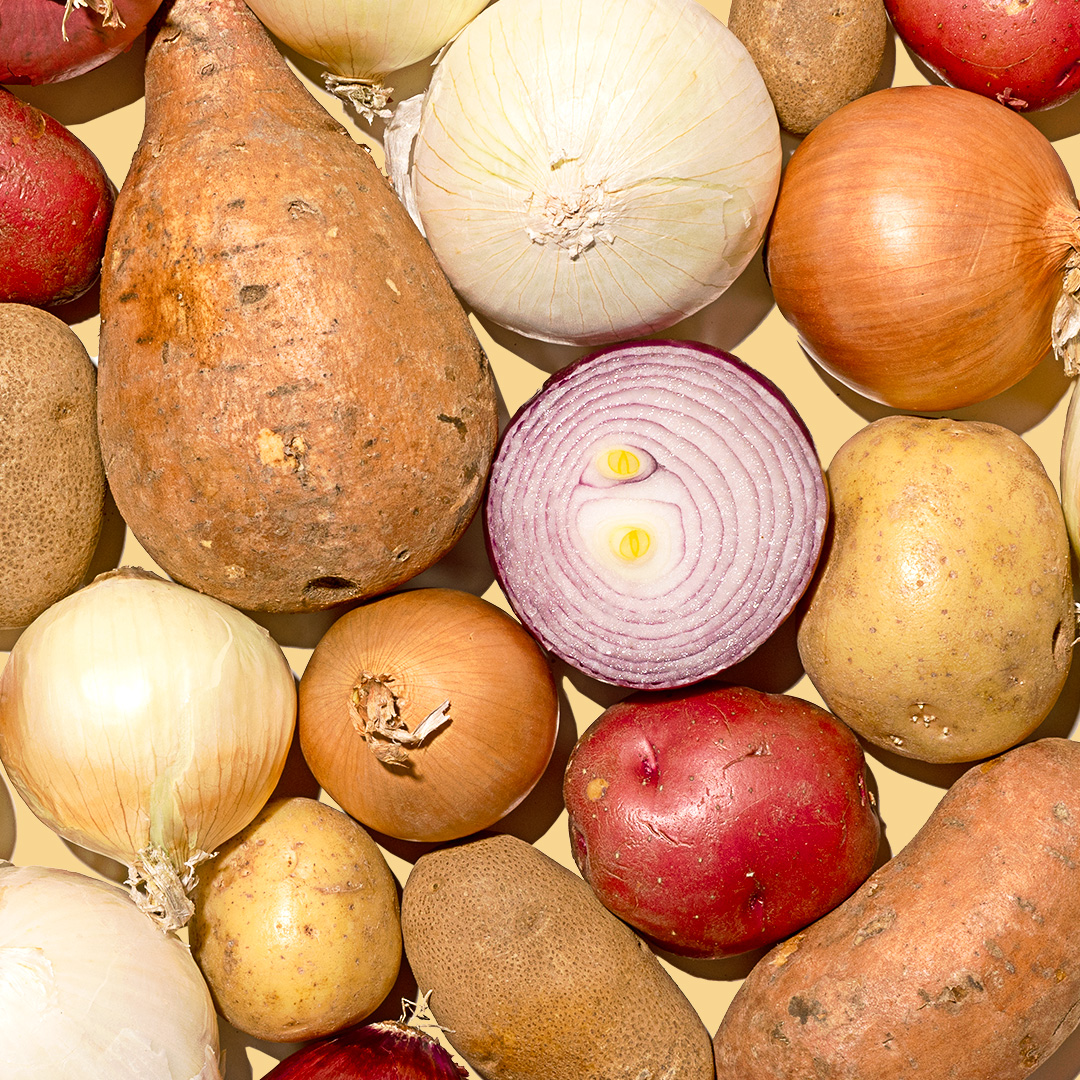 Springtime is our favorite season for a number of reasons, but most of them start and end with one thing: fresh, vibrant produce. Think: peppery radishes, snappy peas, berries galore, and so much more that hit their peak come March, April, and May. And although we're keen on enjoying spring's finest fruits and vegetables, we can't forget the work horses of the kitchen that don't get a ton of love this time of year. We're talking potatoes and onions, and despite the warmer weather, these roots have their place in the kitchen year round.
Here, we give attention to our favorite dishes to springify those hardy roots for delicious, delicate recipes. So even though you're likely whipping up a weekend frittata with lots of asparagus, or marinating artichokes for tomorrow's dinner, let's hear it for the oft-forgotten potato and onion this spring.
Our favorite springtime recipes featuring potatoes and onions:
Get the recipe for our no-fail mayo dressing for all of the spring- and summer-time potato salads.
Want something a little less creamy? Try this take on potato salad with crunch celery and spicy whole grain mustard.
For a customizable dinner for a crowd—and where potatoes can be the hero or complement the dish—make a foil packet dinner with sausage, corn, and potatoes.
Here's your chance to finally memorize how to quick pickle onions (and just about every other veggie) with our easy-to-follow (and totally customizable) guide.
And, quick pickled onions are the just-sour-enough complement to sweet watermelon and peppery radishes in this refreshing salad.
If you're a fan of caramelized onions, combine them with fresh tomatoes for a spreadable jam that'll quickly replace all other condiments in your circulation.
You can't go wrong with a one pan dinner, especially one that's full of protein-rich salmon and hardy potatoes, paired with a bright lemon dressing.
There's one way to make a grilled cheese even better, and that's by adding in sweet apples (or pears) and savory caramelized onions.
In the spring, it's still cool enough to use the oven, which is why this roasted potato and fennel dish from The Kitchn will make it's way onto our weeknight menus all season long.
Onions play a key role in all salsas, and we're excited to try this mango version from Bon Appetit.
Hungry for more? Read this:
Your Spud-to-Stove Potato Primer
11 Ways to Celebrate National Potato Day