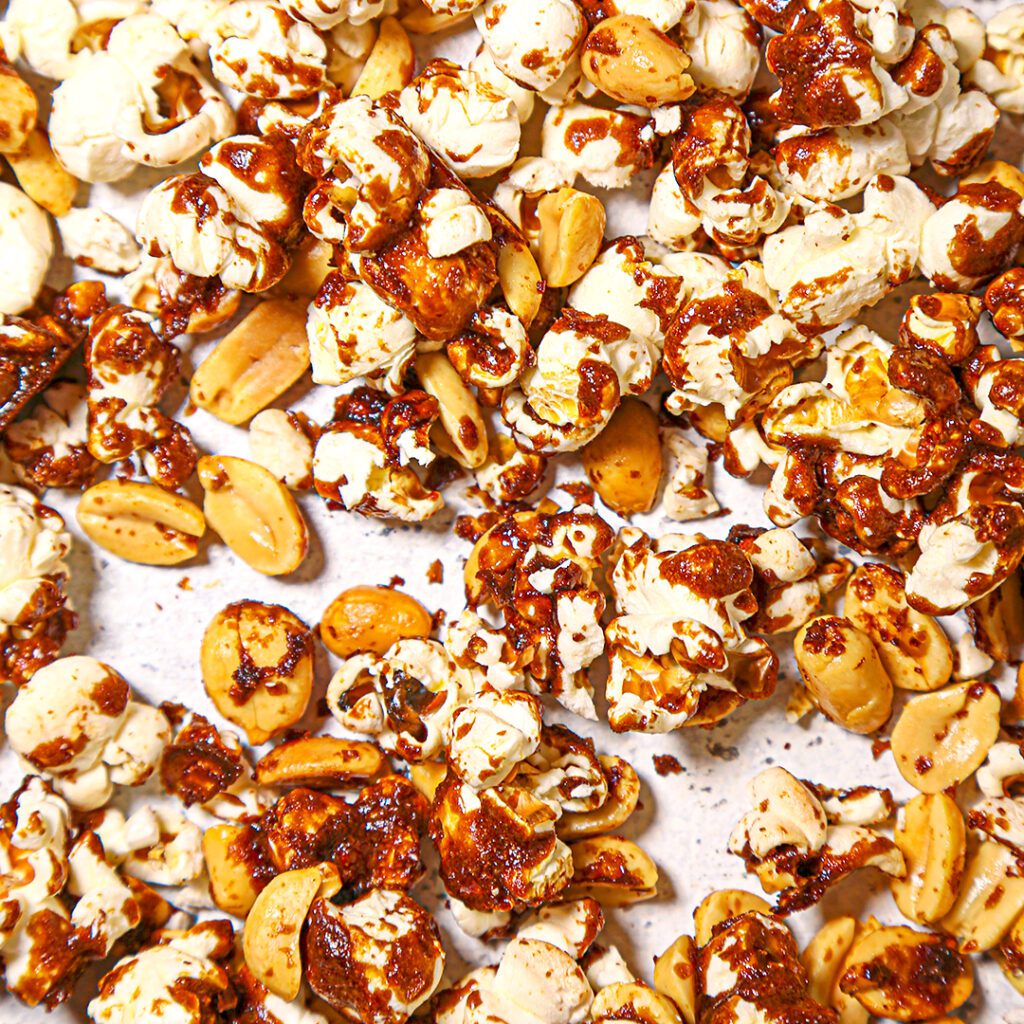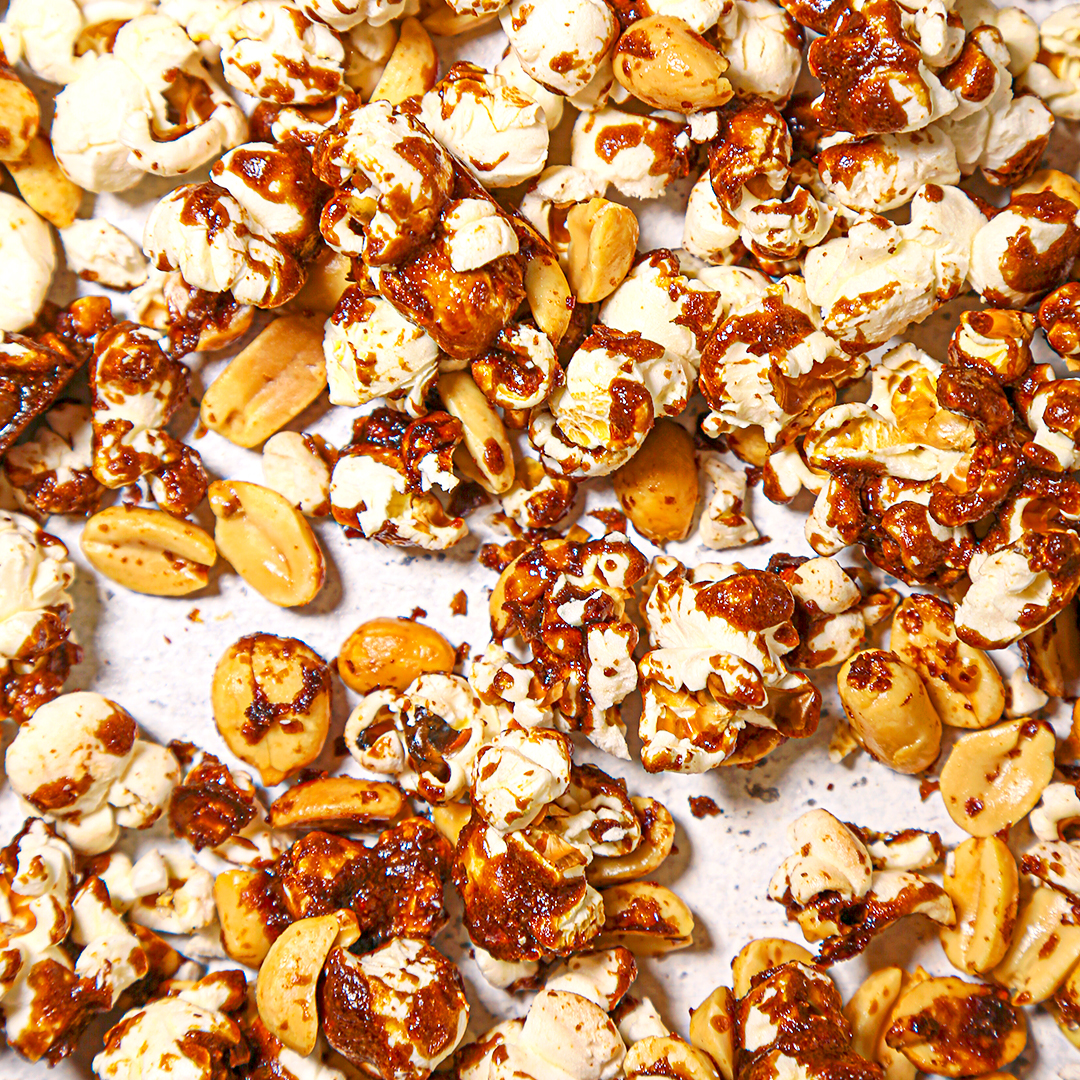 Nothing says baseball season like the salty-sweet popcorn of your childhood—and this homemade version is easy enough to have on deck for every game.
Get the recipe for the sweet and salty game day snack mix:
Print
---
3 tablespoons

neutral oil, plus more for pans

15 cups

freshly popped popcorn (

½ cup

unpopped kernels)

1 cup

roasted, salted peanuts

½ cup

unsalted butter

½ cup

brown sugar

¼ cup

molasses

1 teaspoon

vanilla extract

¼ teaspoon

baking soda

½ teaspoon

kosher salt (or flaky sea salt)
---
Instructions
Preheat oven to 250°F and grease two baking sheets with neutral oil.
Add 3 tablespoons of oil into a large pot and pop kernels, shaking the pot occasionally, until you don't hear any more kernels popping. Transfer the popped corn to a large heat-proof mixing bowl, discarding any unpopped kernels as you go. Add the peanuts and toss to combine.
Melt butter in a medium pot over medium heat. Whisk in brown sugar and molasses. Attach a candy thermometer to the side of your pot and cook sugar mixture, undisturbed, until the temperature reads 250°F, about 5 to 8 minutes.
Remove from the heat and stir in vanilla and baking soda. Working quickly, pour the caramel over the popped corn and gently toss until the popped corn and nuts are evenly coated.
Divide the popcorn between the two baking sheets and spread into a thin layer. Bake, tossing occasionally, until the mixture dries out, 25 to 30 minutes. Once out of the oven, sprinkle the popcorn with salt, adding more to taste if needed.
Let the snack mix completely cool before serving. Can be kept for up to 3 days in an airtight container.
---
Hungry for more? Try this:
Homemade Tortilla Chips with Herby Flavoring
Turn Those Game-Day Scraps Into Snacks