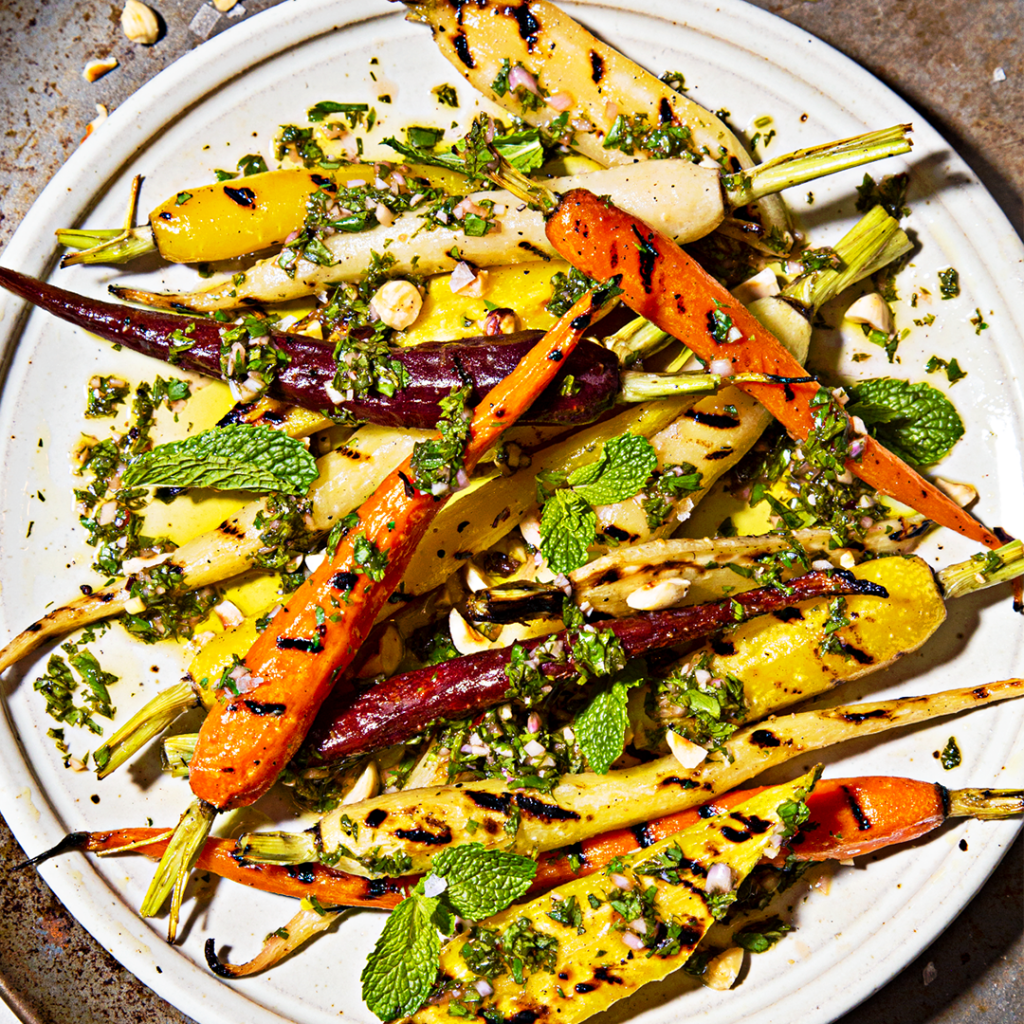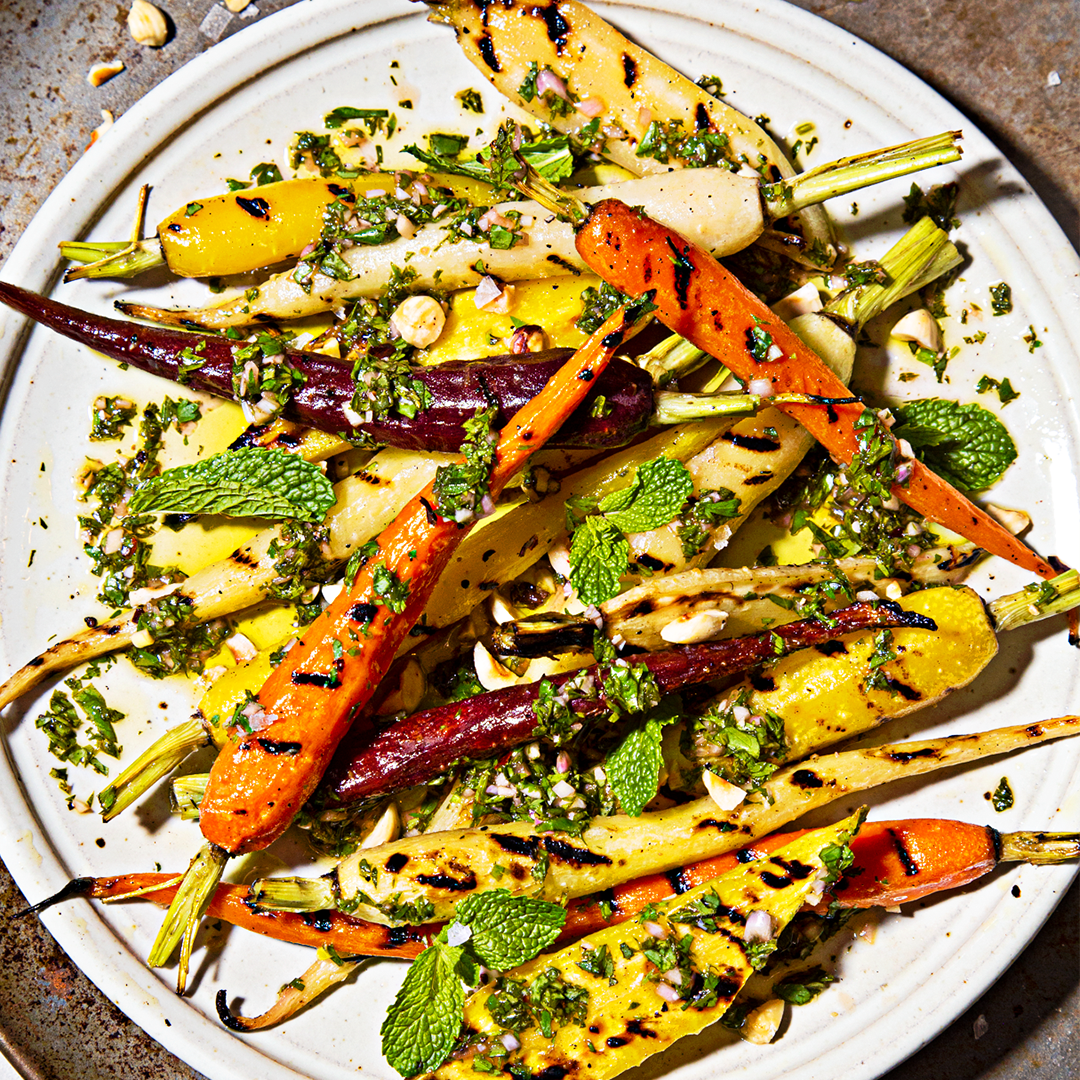 One way to get the most out of your produce is to use the entire fruit and veggie: stems, peels, roots, and all. Think: crunchy potato chips with leftover peels, a simple homemade cleaner with lemon rinds, a peppery pesto with radish greens. Not only is it more sustainable, but it can help you save money, too. (And who doesn't like that?)
To help you cut back on even more waste, we worked with our friends over at Arcadia to put together a delicious root-to-tip carrot recipe that uses—you guessed it—the entire carrot. We blended the tops into an herbaceous chimichurri with lots of fresh herbs and then served it over grilled carrots. It's a simple and simply delicious way to use the entire veggie and introduce you to a new sauce that you just might want to pour over everything—it's that good.
Plus, if you're looking to take your sustainability beyond the kitchen, Arcadia can help you make the easy switch to 100% renewable energy for your entire home, even if you rent. For a limited time, they'll give you a $50 credit toward your utility bill when you sign up to become an Arcadia member at arcadia.com/misfitsmarket. Subject to Arcadia's terms and conditions.*
Print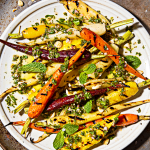 Roasted Carrots with Carrot Top Chimichurri
---
1

 pound carrots, scrubbed, trimmed, and peeled

1

shallot, finely chopped

1

jalapeño, finely chopped

4

cloves garlic, finely chopped

3/4 cup

red wine vinegar

1 cup

carrot tops, finely chopped

1/4 cup

cilantro, finely chopped

2 tablespoons

fresh oregano, finely chopped

1/2 cup

plus 2 tablespoons olive oil, divided
Kosher salt
Freshly ground black pepper

2 tablespoons

hazelnuts, lightly roasted and chopped
---
Instructions
Preheat oven to 425 degrees.
Cut larger carrots in half lengthwise and leave skinnier carrots whole. Place carrots on a baking sheet, cover with 2 tablespoons of olive oil, and season with a generous pinch of salt and a few cracks of black pepper. Roast, tossing half way through, until carrots are fork tender and slightly charred, about 25-30 minutes. (If you have a grill or grill pan, cook carrots until tender and grill marks appear.)
In a medium bowl, add shallot, jalapeño, garlic, vinegar, and 1 teaspoon of salt. Combine and let sit for 10 minutes. Stir in carrot tops, cilantro, and oregano, then add remaining ½ cup of oil while whisking with a fork. Season with salt and pepper to taste.
Transfer carrots to a serving dish and spoon chimichurri over top. Finish with hazelnuts and serve immediately. Enjoy!
---
*Offer valid for first-time Arcadia customers who sign up using this link in the post. Offer expires 11:59 PM EST on 7/31/2021.