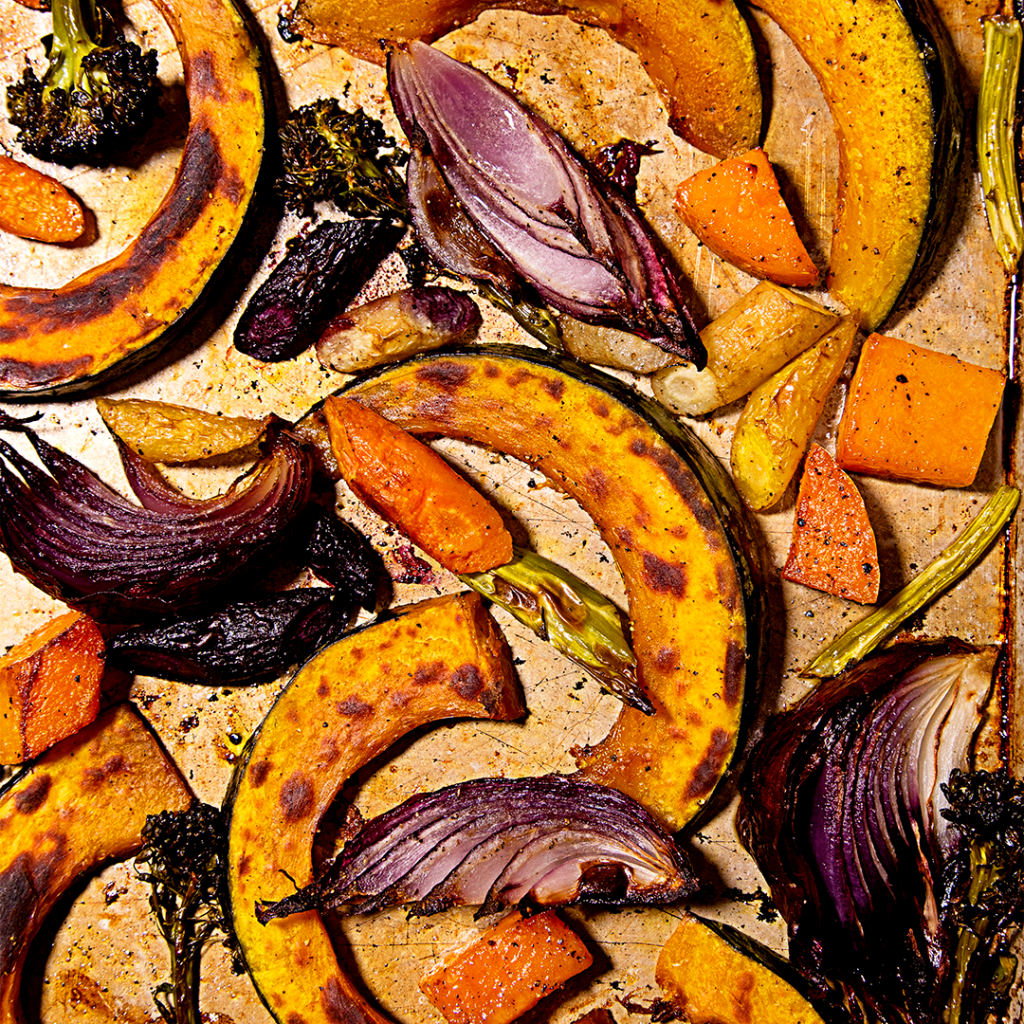 Whether you're into weekly meal prep or need a foolproof way to cook a bunch of veggies at once, one of the easiest ways to enjoy them is through low-effort roasting. The heat brings out a new dimension of flavor—nutty cauliflower gets slightly sweeter in the oven, for example. Once cooked, you can the veg to salads, pair with grains, or simply eat as a delicious side dish. You can also check out our favorite versatile sauces for any roasted veggie.
To start, preheat your oven to 425 degrees and prep your veggies by chopping them into similar-sized pieces. (Our go-to size is about an inch.) Toss the pieces with olive oil, salt, and pepper, then follow the individual times here in our visual guide (swipe through to see all).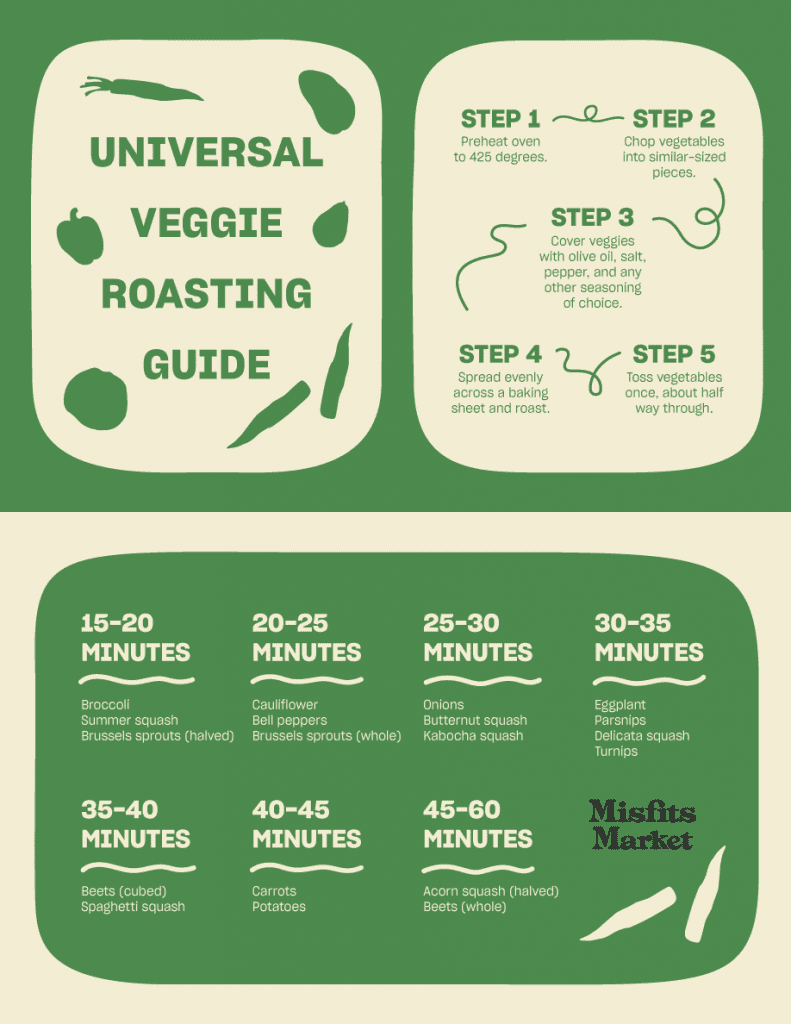 Remember, this is meant to be a suggestion, not a failsafe roasting method. Cooking times vary depending on your oven so always keep an eye on your veggies and pull them if they start to burn.