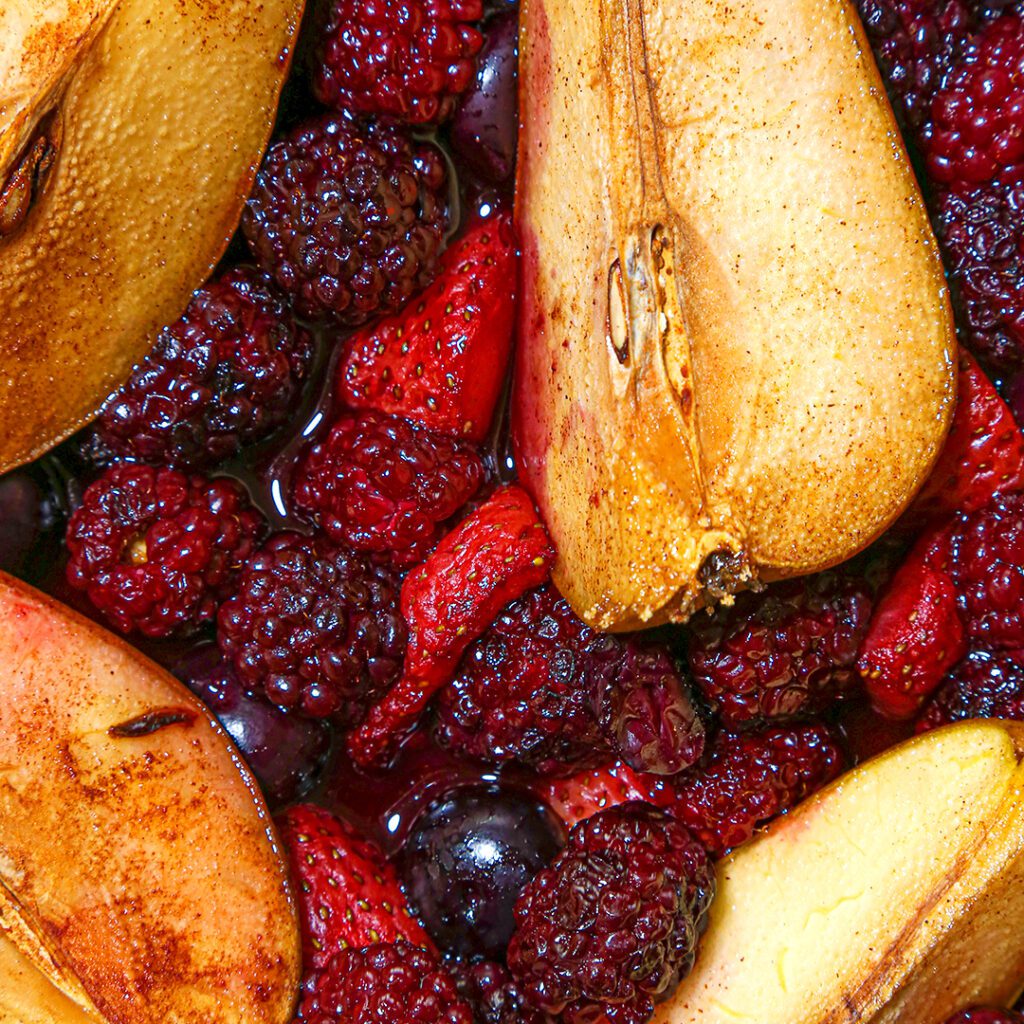 Got some berries on their way out? An apple that's a little dinged up? A pear that could use some extra flavor? Whatever your quandary, roasting is a surefire way to breathe new life (and extra sweetness!) into any kind of fruit. Once roasted, we like to spoon 'em over cake, ice cream, yogurt, or even a wheel of soft cheese.
Get our universal fruit roasting guide: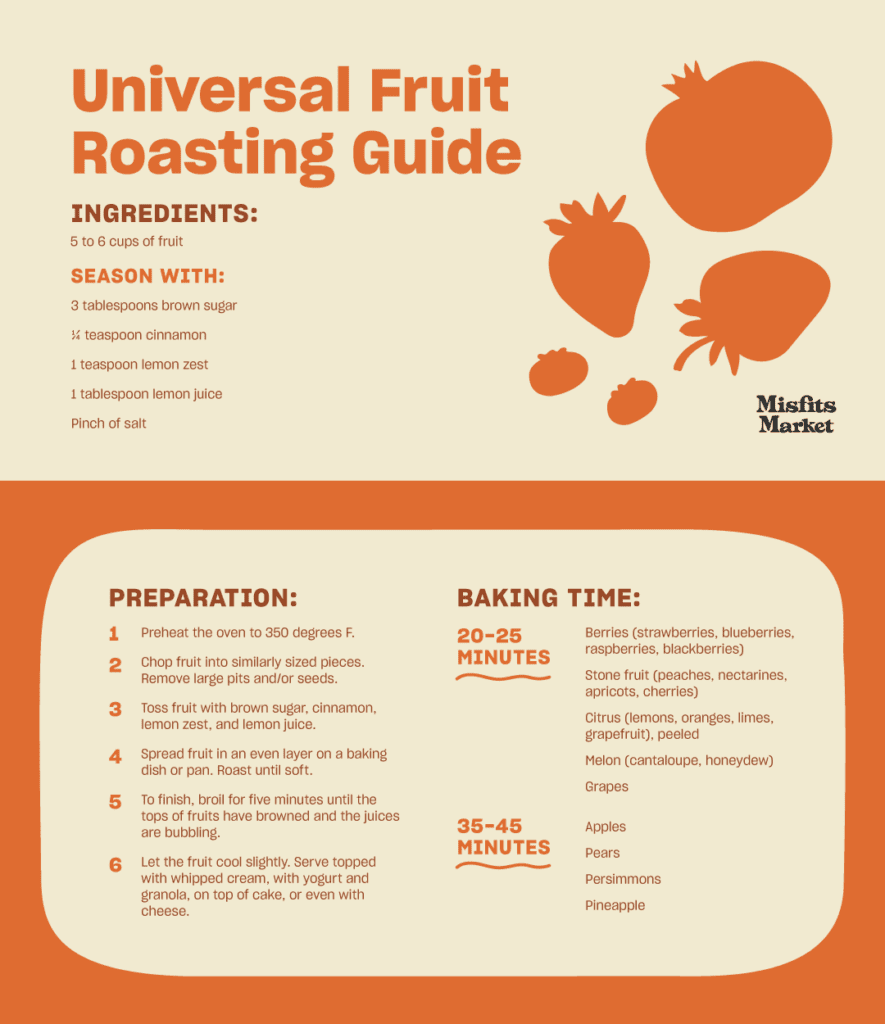 And learn how to roast any fruit:
What you'll need:
5 to 6 cups of fruit
Flavor:
3 tablespoons brown sugar
¼ teaspoon cinnamon
1 teaspoon lemon zest
1 tablespoon lemon juice
Pinch of salt
What to do:
Step 1: Preheat the oven to 350 degrees F.
Step 2: Chop fruit into similarly sized pieces. Remove large pits and/or seeds.
Step 3: Toss fruit with brown sugar, cinnamon, lemon zest, and lemon juice.
Step 4: Spread fruit in an even layer on a baking dish or pan. Roast until soft.
Step 5: To finish, broil for five minutes until the tops of fruits have browned and the juices are bubbling.
Step 6: Let the fruit cool slightly. Serve topped with whipped cream, with yogurt and granola, on top of cake, or even with cheese.
Note: Roasted fruit can be stored in an airtight container in the refrigerator for 5 to 7 days.
How long to cook:
20-25 minutes:
Berries (strawberries, blueberries, raspberries, blackberries)
Stone fruit (peaches, nectarines, apricots, cherries)
Citrus (lemons, oranges, limes, grapefruit), peeled
Melon (cantaloupe, honeydew)
Grapes
Mango
35-45 minutes:
Apples
Pears
Persimmons
Pineapple
Like this? Keep reading:
Our Universal Veggie Roasting Guide
Try Oven-Roasted Seasonal Fruits with Ricotta