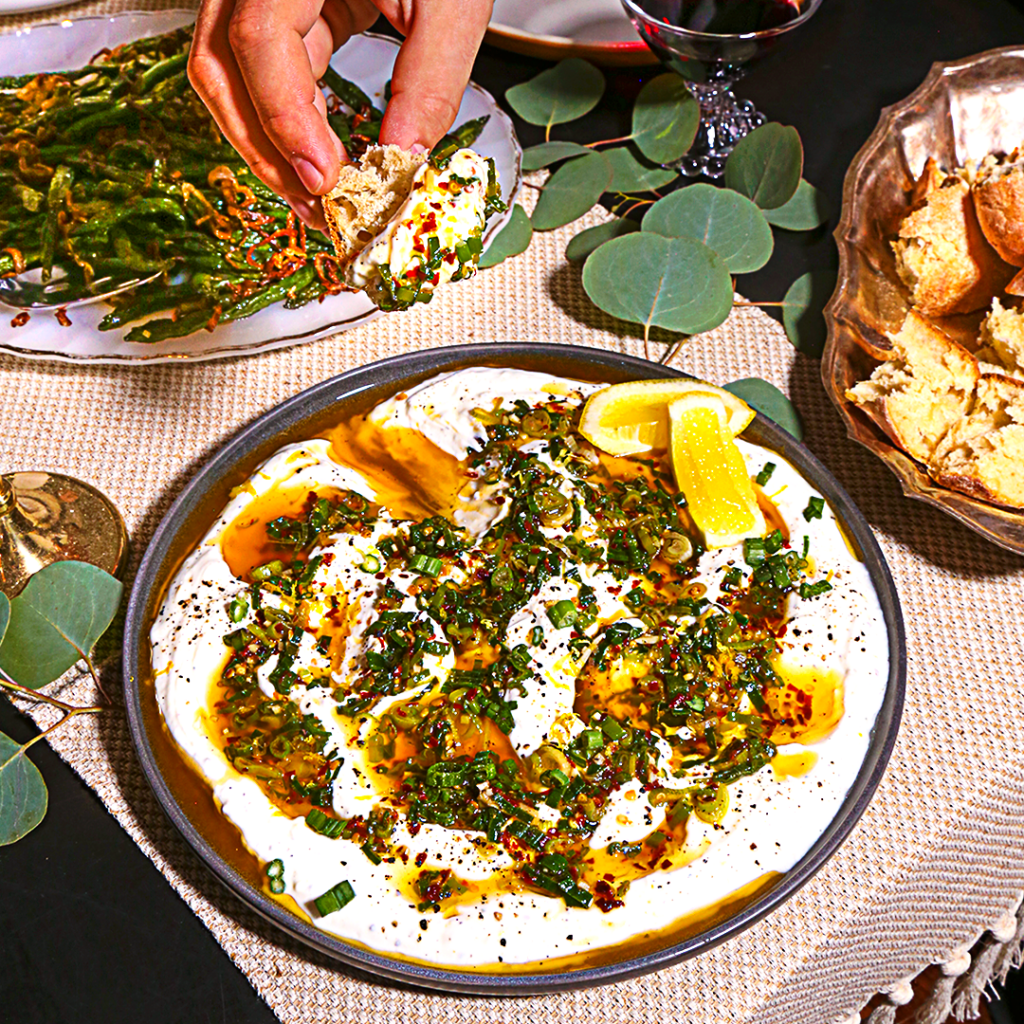 The Finger Food
Come Thanksgiving, we tend to take it easy on the apps to ensure that everyone still has room for the main event. But that doesn't mean we don't take 'em seriously. From our creamy, garlicky dip to veggie-friendly pinwheels, these starters bring the special-occasion energy.
A No-Fail Cheeseboard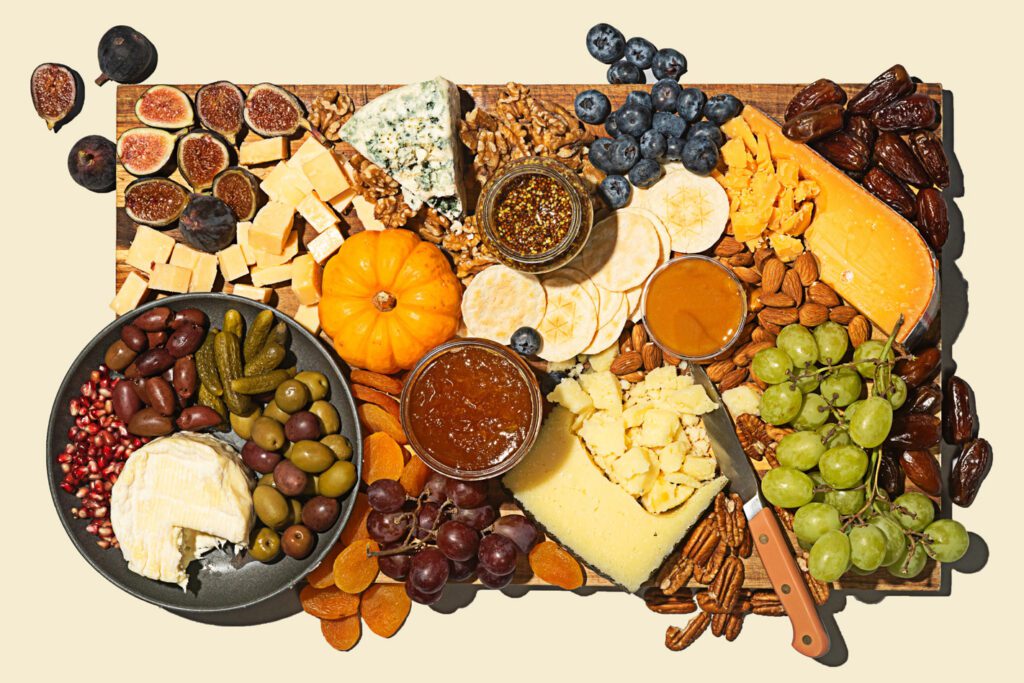 Once you have the building blocks for your cheeseboard—a combination of hard and soft cheeses, sweet and savory add-ins, and flavor-packed condiments—all that's left to do is artfully assemble everything.
Learn how to build the perfect cheeseboard.
Start with Soup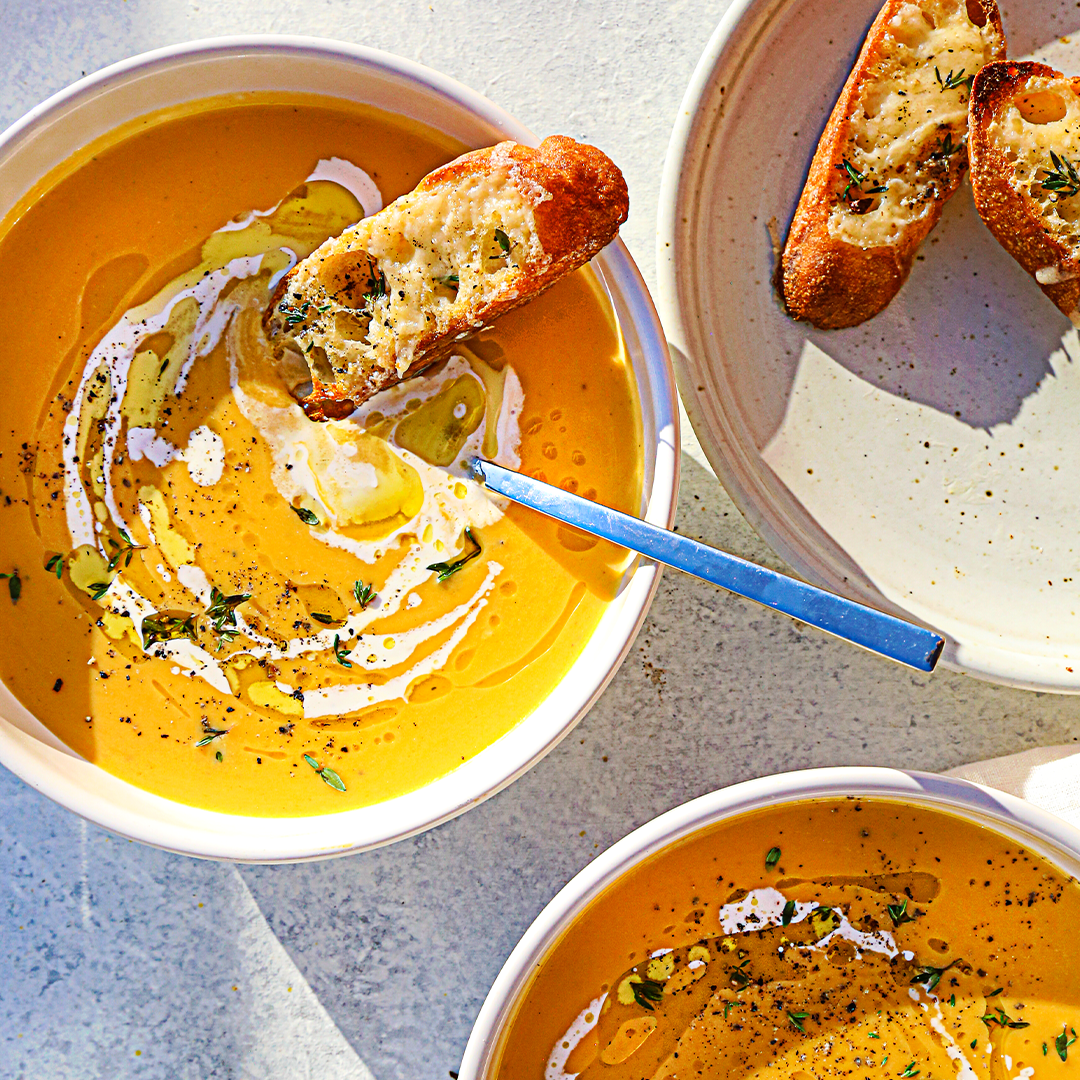 Not exactly a finger food (unless you dare to get a little messy), a starter of soup is always a good idea for your Thanksgiving meal.
Get the recipes for Butternut Squash Soup, Creamy Coconut and "All of the Greens" Soup, and Pumpkin-Carrot Soup.
Yogurt-Based Dips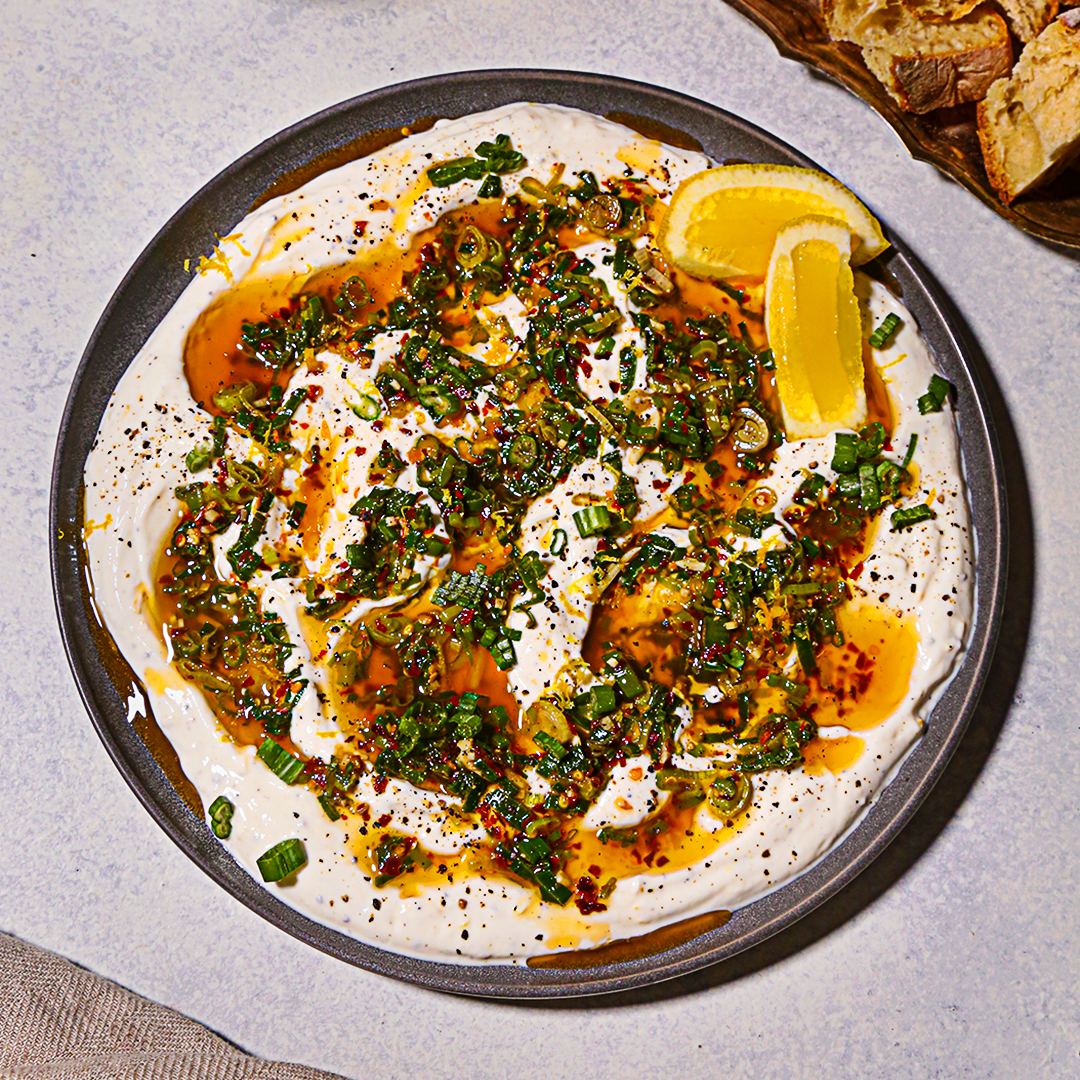 Get the recipes for Lemon Yogurt Dip with Garlic Oil, Beet and Yogurt Dip, and Caramelized Shallot and Chive Yogurt Dip.
The Bean Dip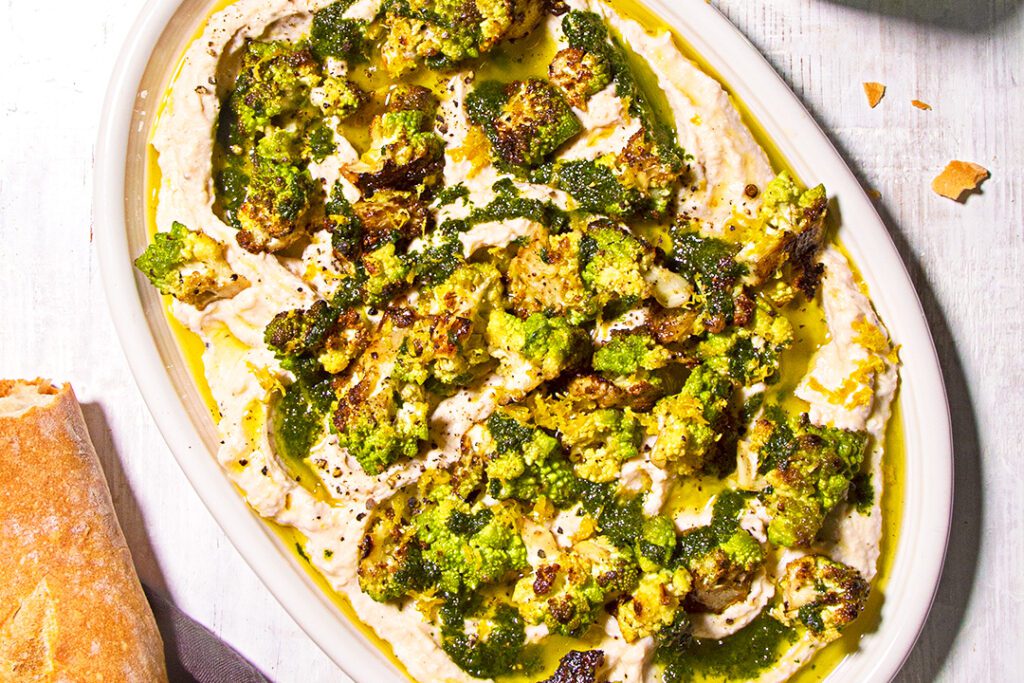 This is a three-in-one deal: lightly roasted romanesco cauliflower, a no cook white bean and ricotta dip (only 5 ingredients!), and a fragrant use-whatever-you-have herb oil. Once everything is added together, the three elements make for a delicious family-side side dish or a really nice appetizer.
Get the recipe for Roasted Romanesco with White Bean Dip.
Savory Vegetarian-Friendly Finger Foods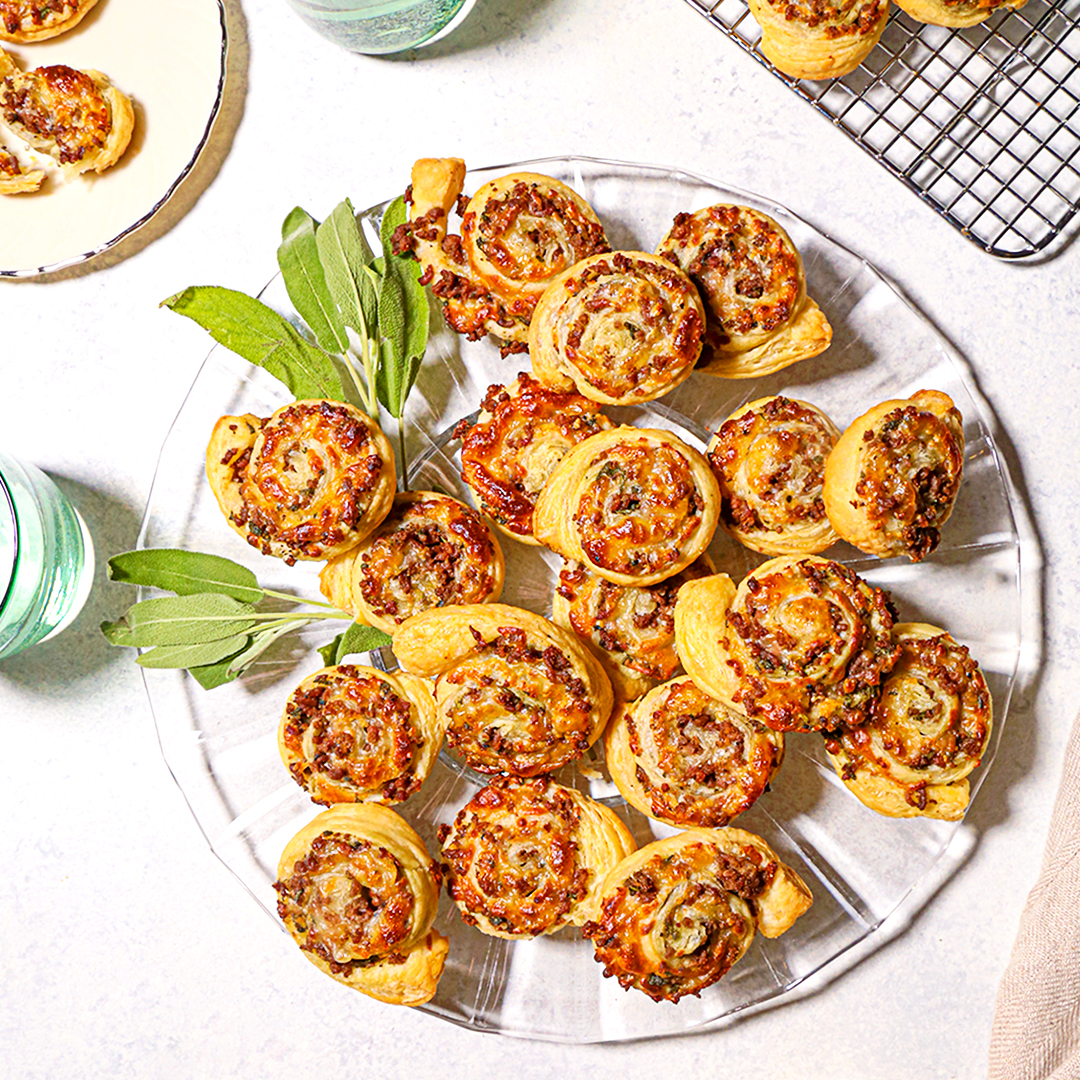 Get the recipes for Impossible Burger Pinwheels, Soy-Marinated Deviled Eggs, and Fried Curried Oyster Mushrooms.
A Trifecta of Customizable Dips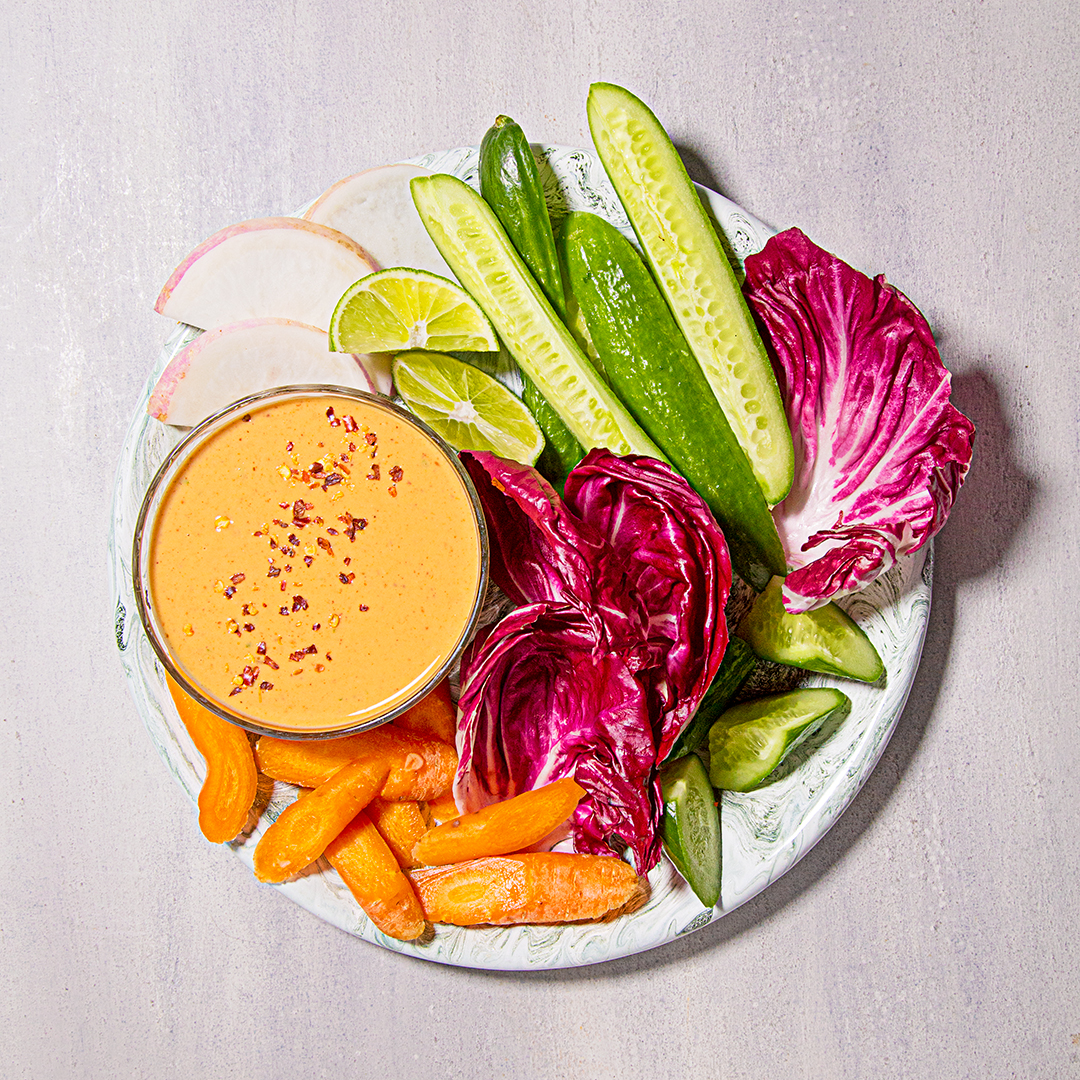 When it comes to hosting, we like to have easy-to-follow, endlessly riffable, super delicious recipes at the ready. Enter a trifecta of creamy, nutty, and tangy dips. Each customizable dip begins with a protein-rich base and includes fun, flavor-packed add-ins.
Head to The Dips Download for the customizable formulas for these three must-try dips.
3 Holiday Party-Friendly Dips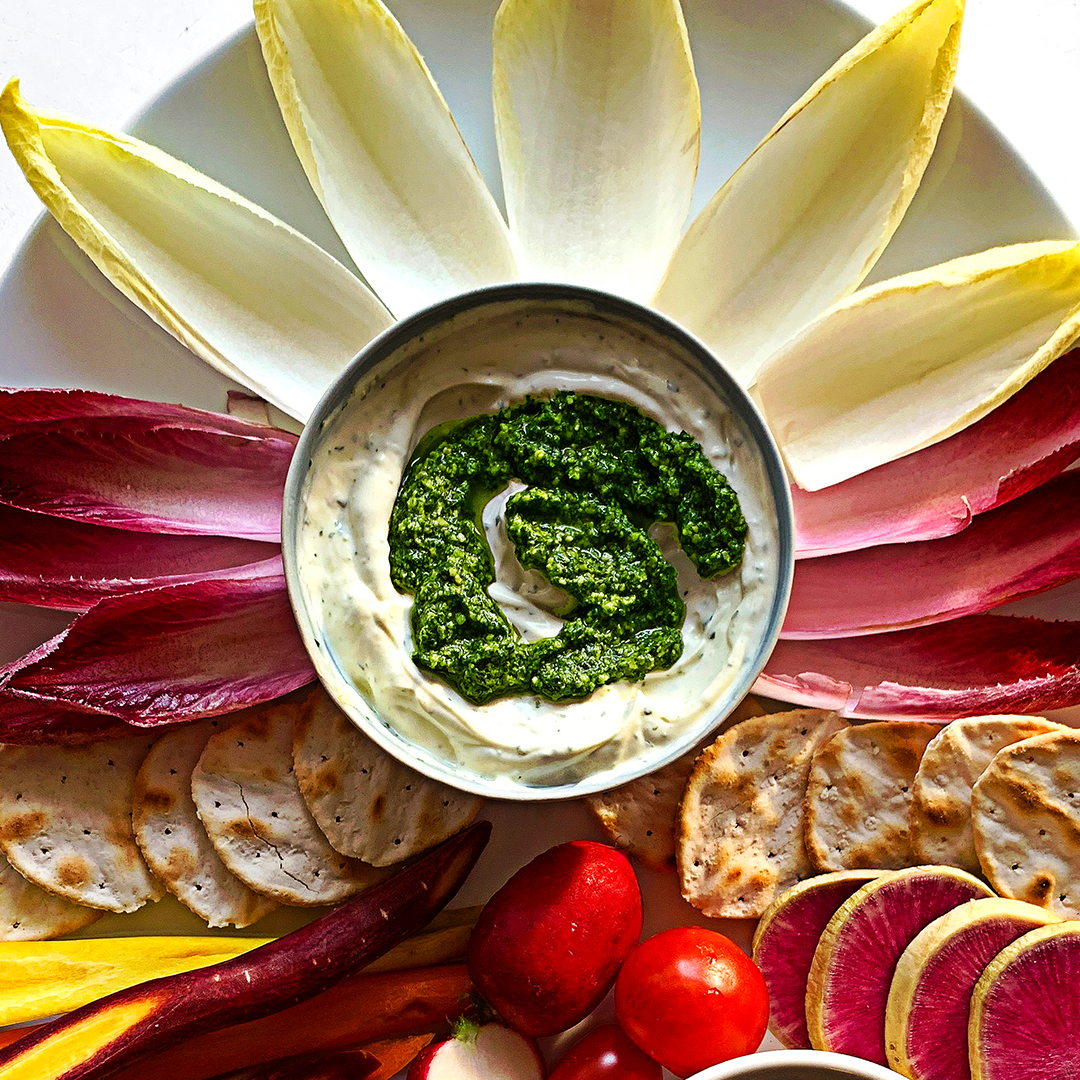 There's nothing we love more than attending (or hosting!) a festive gathering chock-full of good company… plus delicious dips, fresh crudité, and cheese. Lots and lots of cheese and crackers.
Get the recipes for three Easy-to-Make Holiday Dips.
Read more at our Thanksgiving Hub.