Once you have the building blocks for your cheeseboard—a combination of hard and soft cheeses, sweet and savory add-ins, and flavor-packed condiments—all that's left to do is artfully assemble everything. Luckily, with our easy-to-follow pointers, you'll have an occasion-worthy spread faster than you can say cheese (okay, maybe not quite, but you get the idea).
Once you've selected the right size board, stagger your softer cheeses (brie, chevre, blue) around it.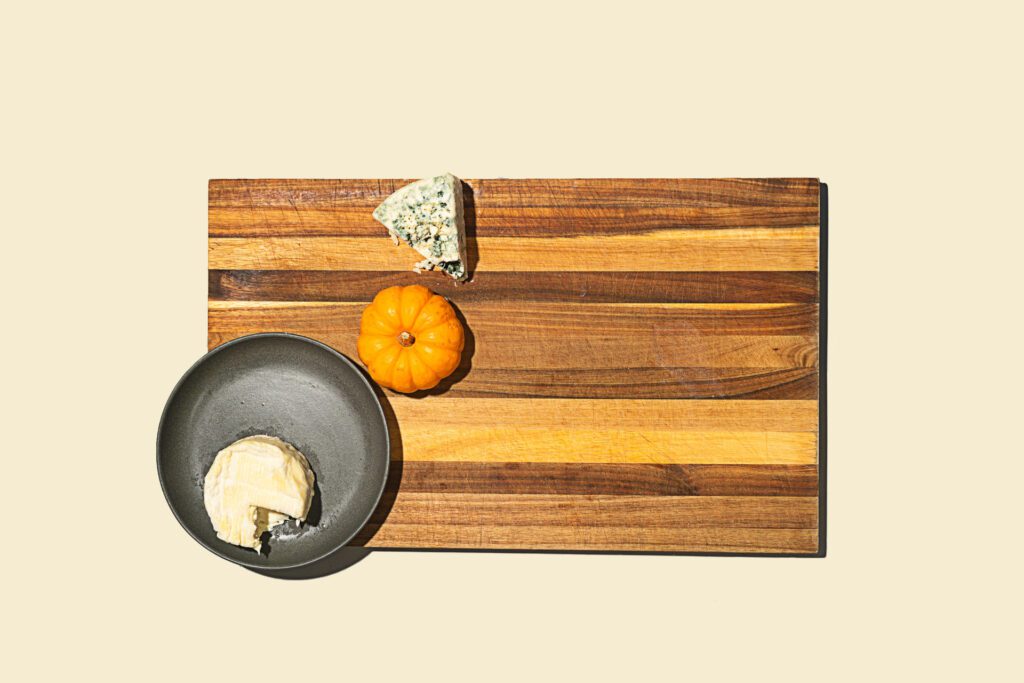 Follow those with your hard ones (gouda, cheddar, etc.). Hot tip: Place cheeses with waxy rinds on their sides for easier slicing.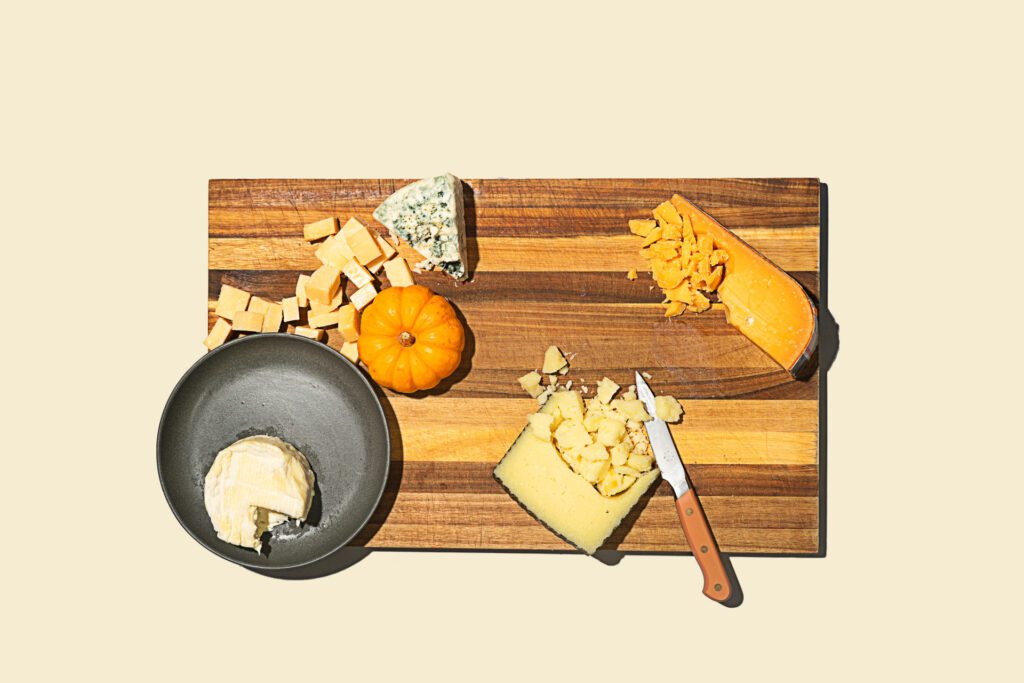 Transfer your condiments, like grainy mustard and honey, into easily accessible jars, then space them out on the board.
Layer in some complementary savory bites like briny and pickled snacks, nuts, and plenty of crackers.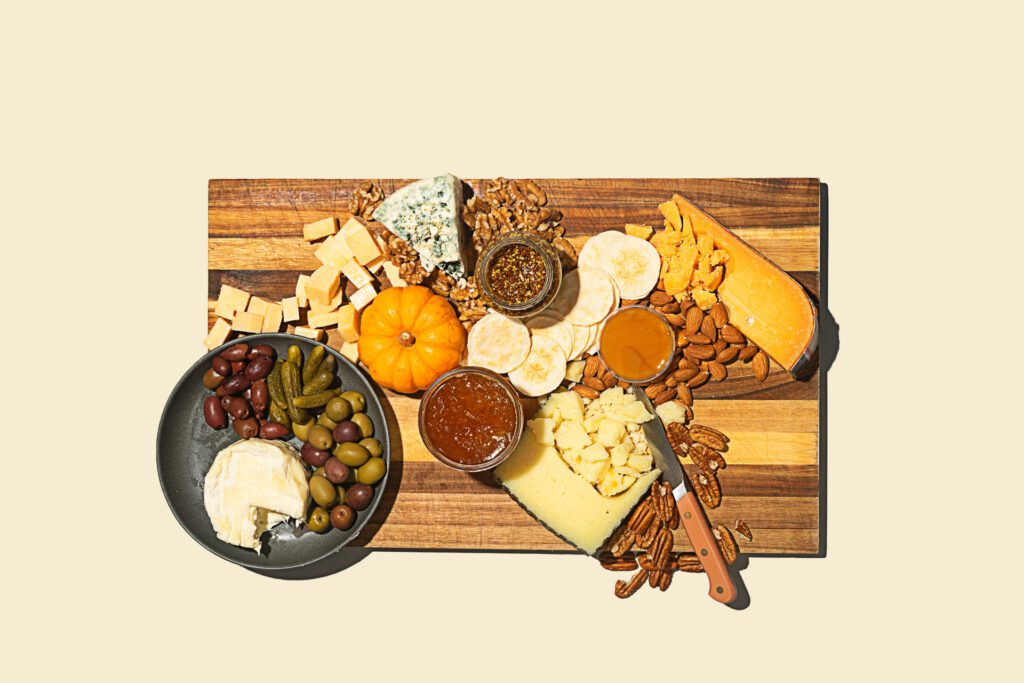 Fill in any gaps with fresh and dried fruit, and dig in! It helps to take a bite or two before guests arrive.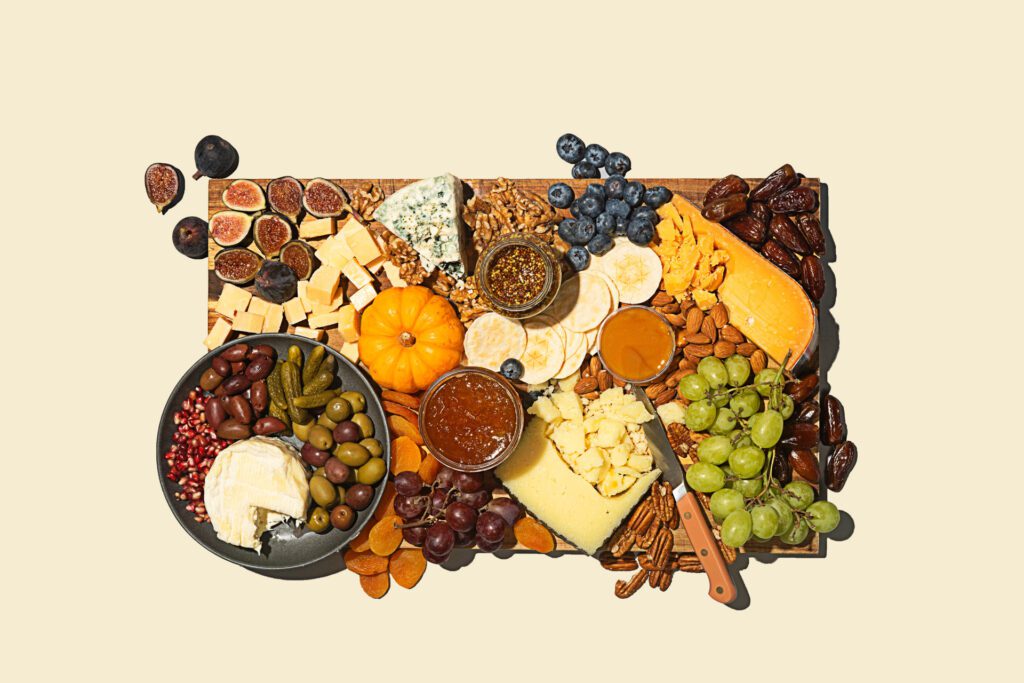 Like this? Try this:
Caramelized Shallot and Chive Yogurt Dip