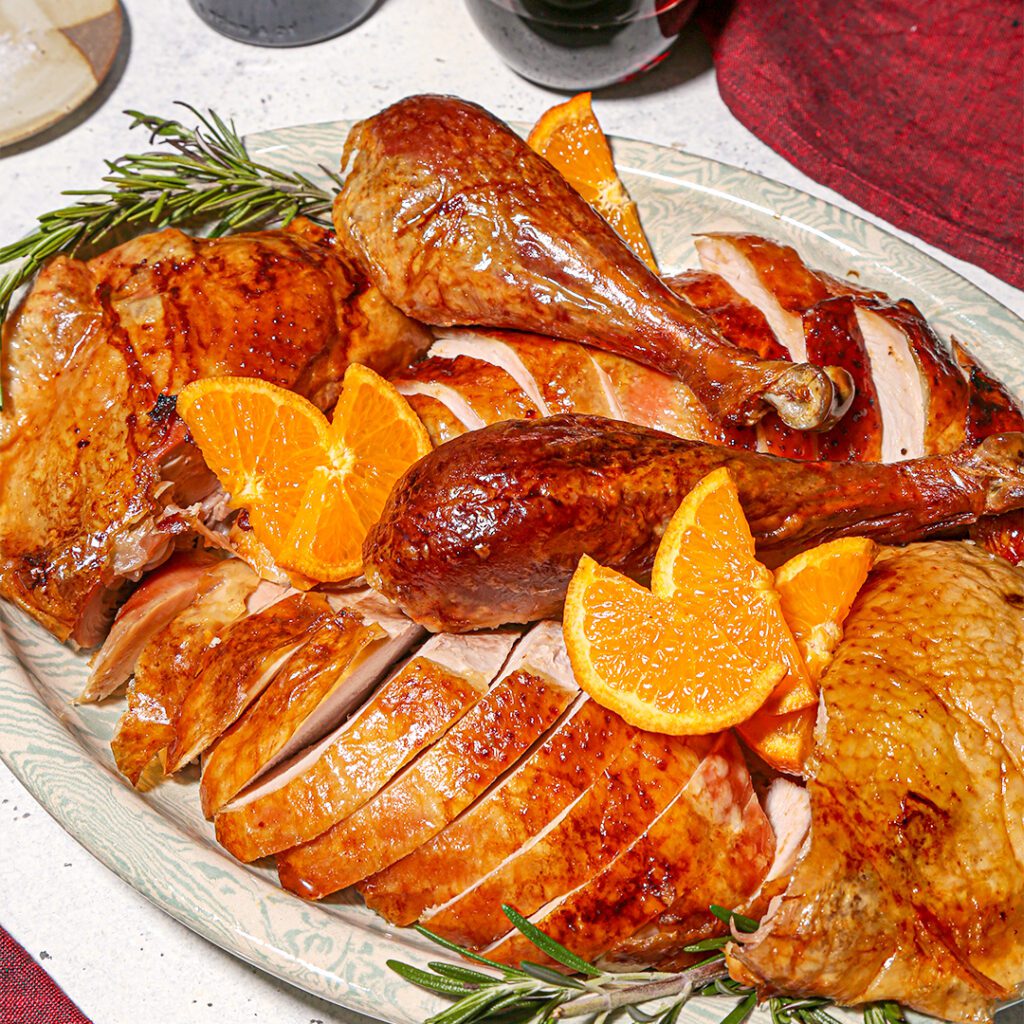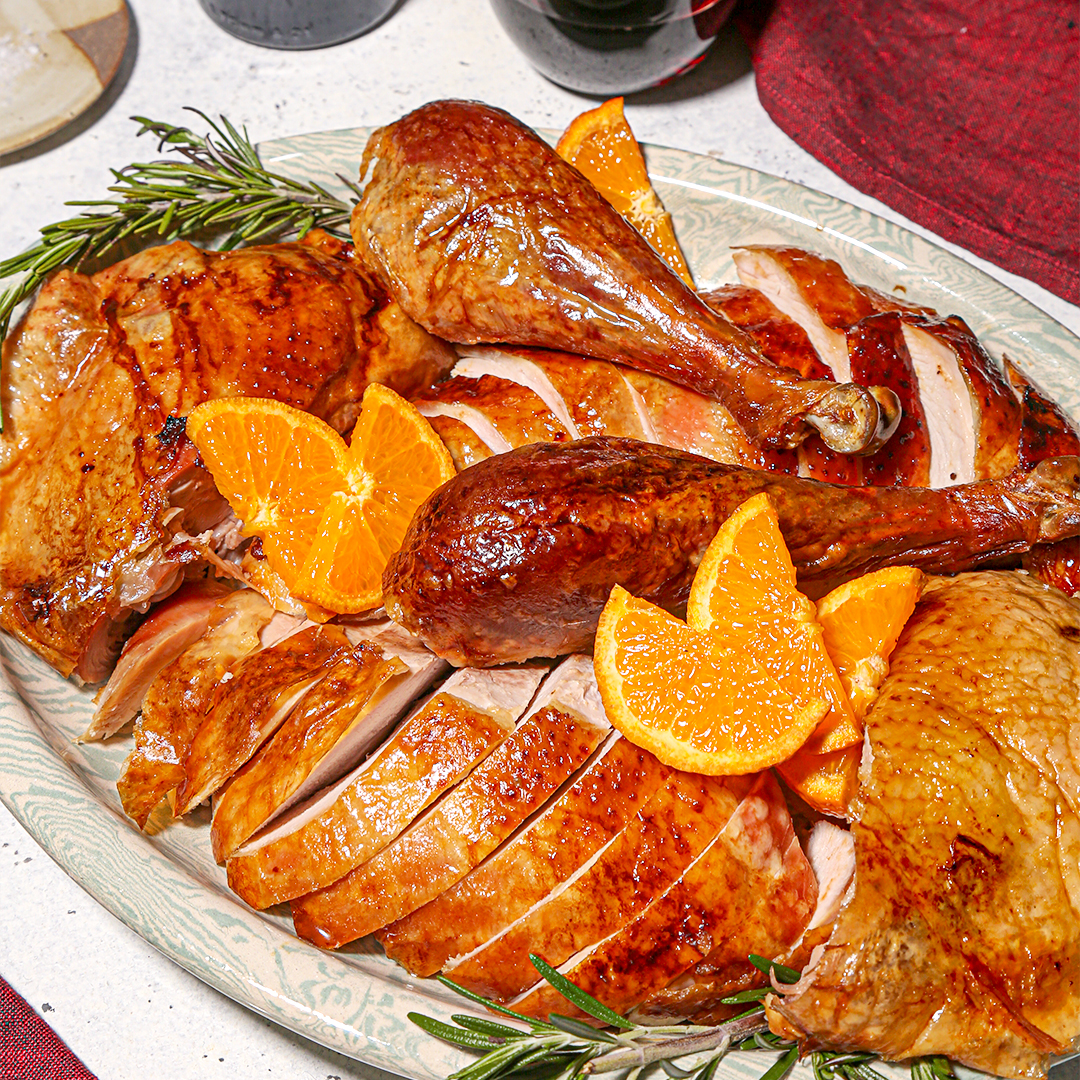 We're ringing in our first year selling turkeys with a step-by-step guide to get you from "add to cart" to the Thanksgiving table.
At 8 to 10 lbs., our turkeys are a little smaller than traditional retailers prefer, but that just means we were able to secure them at a discount (and $39.99 birds for you!). Our flock was thoughtfully raised on family farms, where they were fed a 100% vegetarian diet with zero antibiotics, growth stimulants, or hormones involved.
The Storage Situation
Clear out some room in your freezer–our birds are shipping frozen! On November 21 (aka three days before the Big Meal), it's time to start the thaw. Our friends at the USDA recommend defrosting in the refrigerator to maintain a consistent temperature. The general rule of thumb is one day per 4 to 5 pounds, which means your Misfits turkey should chill in the fridge for two days before brine o'clock.
It's Brine Time
Brining is the key to a moist and flavorful bird. We're team dry brine, mostly because it's easier and takes up less space than a wet brine, which requires some kind of turkey-sized vessel. To get started, remove giblets/organs from your defrosted turkey and pat dry. Then massage a combination of salt and sugar all over the turkey (even inside!) and set on a wire drying rack over a foil-lined baking sheet. Place in the refrigerator for at least one day, and up to two.
(You can add herbs and spices to your dry brine, but we like to add those during the actual cooking. Trust us, a simple salt-and-sugar brine goes a long way!)
Let the Cooking Commence
For the best browning odds, start with very dry turkey skin. Then rub butter all over, including in between the skin and muscle, to help with browning, flavor, and moisture.
Start your bird at a high temp (around 425 degrees for 30-40 minutes) to get the browning going, then lower to 350 degrees to finish cooking through. In total you'll want to account for 1½-2  hours of cooking time (depending on the size of your bird). We baste our birds with a mixture of soy sauce, honey, butter, herbs, garlic, and orange peel to add some zesty flavor and show-stopping color.  
Got leftovers? Make this garlicky congee using turkey instead of chicken! 
Not a turkey fan? No judgment if you go with chickens instead.
Read more at our Thanksgiving hub.