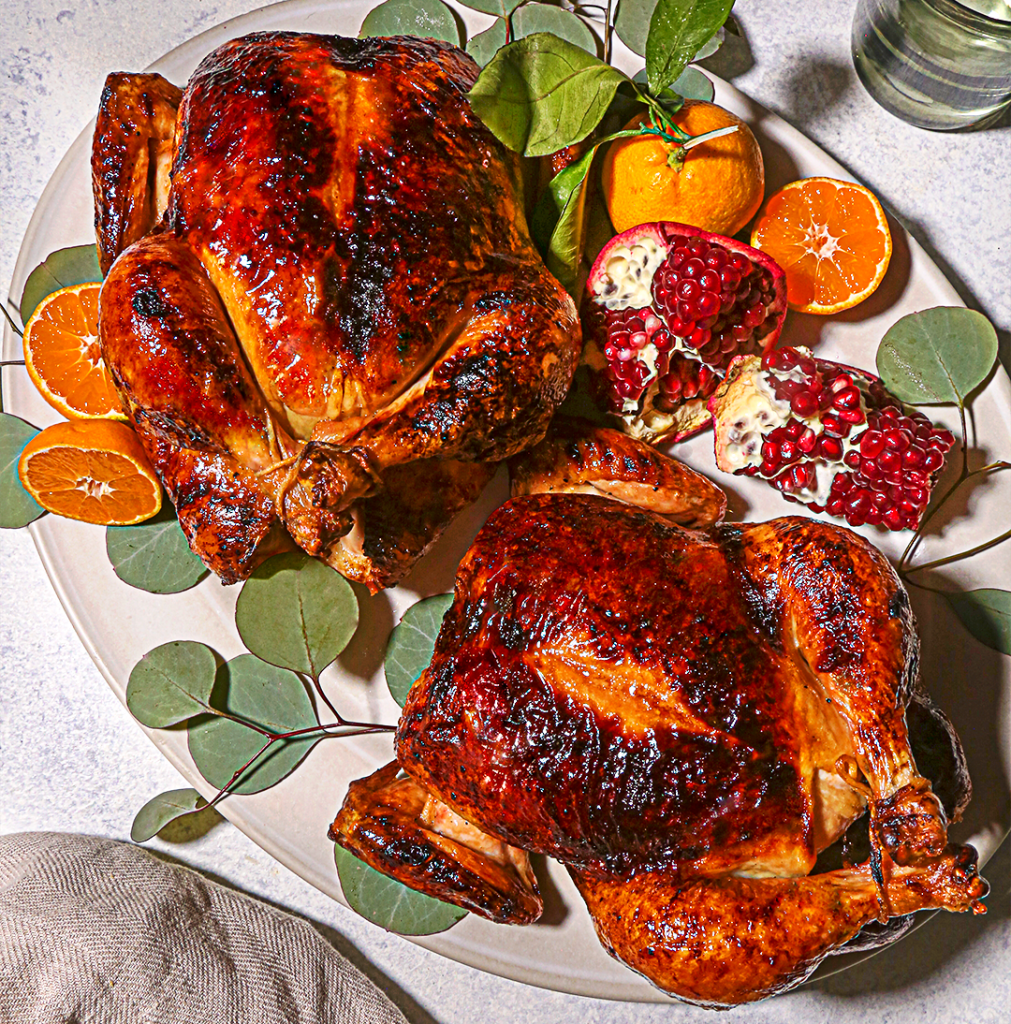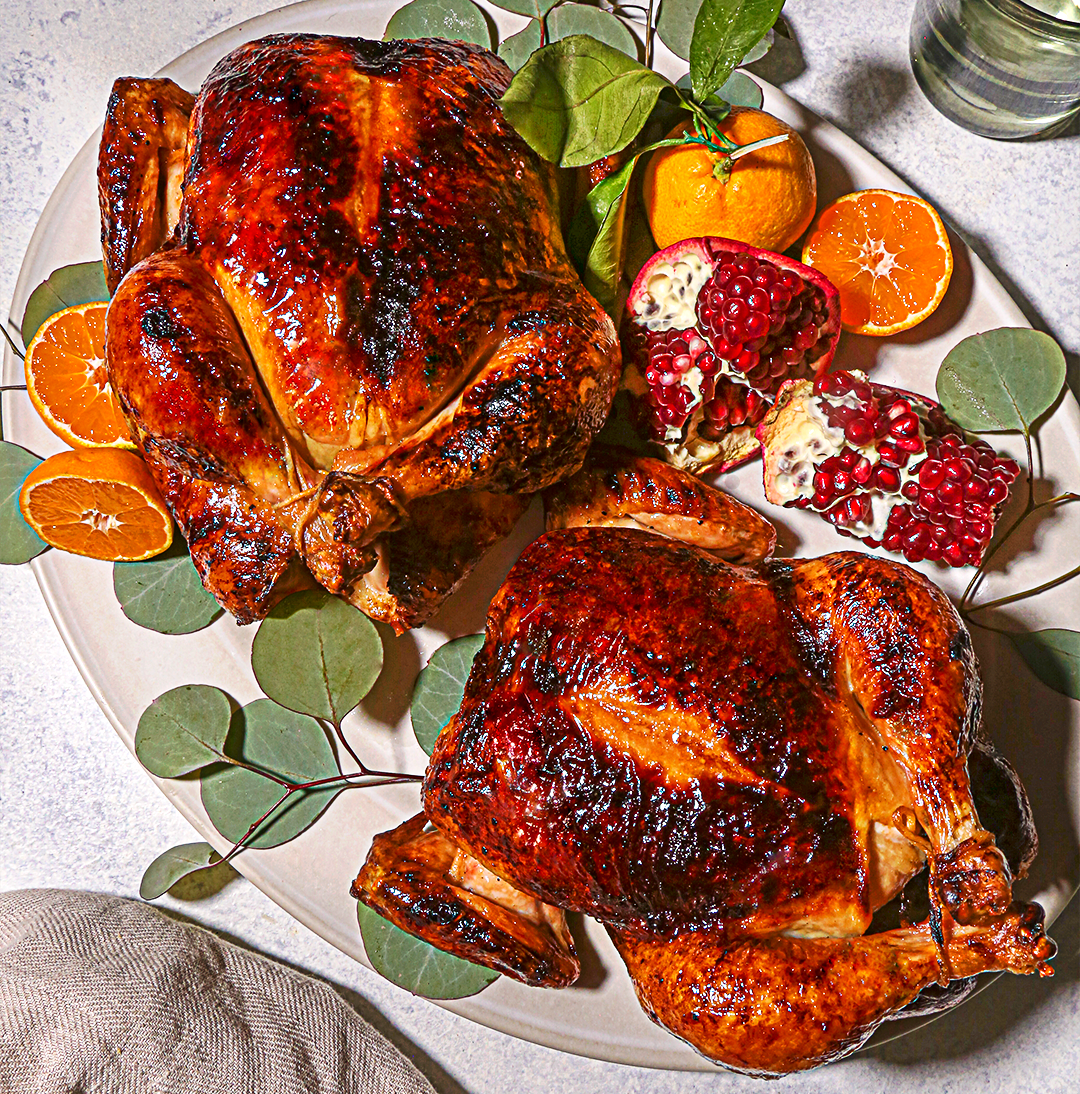 While turkey might be the centerpiece of your Thanksgiving spread, it's usually the sides that steal the show. That's why this year we're swapping in small whole chickens that roast to juicy perfection in just about an hour, saving you extra time to spend fine-tuning the sides (we have a feeling these smaller-sized birds might be the talk of the table, though).
Print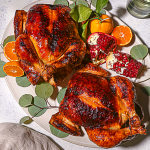 Sherry Orange Glazed Chicken
---
2 tablespoons

kosher salt

1/2 teaspoon

light brown sugar

1/2 teaspoon

freshly ground black pepper

2

2-pound chickens (or

1

4-pound chicken)

6 tablespoons

unsalted butter, room temperature, divided

3 tablespoons

sherry vinegar

2 tablespoons

orange juice

1 tablespoon

honey

1 teaspoon

soy sauce

3

2-inch strips orange zest

3

sprigs thyme or rosemary

2

garlic cloves, crushed
---
Instructions
Prepare your baking sheet: Line it with foil and top it with a wire rack.
Combine salt, sugar, and black pepper in a small bowl. Pat chickens (insides, too!) dry with a paper towel and arrange both chickens on the prepared baking sheet. Evenly rub brine all over the chickens, including the insides. Let salt penetrate chickens for at least 1 hour at room temperature. Or, chill chickens, uncovered, for up to 1 day (recommended for crisper skin and a more flavorful bird). Note: If chilling overnight, remove chickens from the rack and change out foil on the baking sheet. Place chickens back on the rack and let come to room temperature, about 45 minutes.
Preheat oven to 425 degrees. Place the rack on the upper third of the oven.
With your hands, gently separate the skin from the breast of the chickens. Spread 1/2 tablespoon of butter under the skin of each breast. Then, slather another 2 tablespoons of butter evenly on the skin of both chickens. Tie the legs together with kitchen twine and tuck the wings underneath. Roast chickens for 20-25 minutes until the skin begins to brown.
Meanwhile, in a small saucepan over medium-low heat, combine remaining 2 tablespoons of butter, sherry vinegar, orange juice, honey, soy sauce, orange zest, thyme, and garlic. Cook, stirring occasionally, until butter has melted and glaze becomes slightly thickened, 5-7 minutes. Cover to keep warm.
Remove chickens from the oven and brush all over with glaze. Rotate the pan and roast for another 15 minutes. Glaze chickens and rotate pan again, then roast until skin is evenly browned and crisp, about 15 minutes more. A thermometer inserted into the thickest part of the breast should read 155 degrees. (Cook time should be 55-65 minutes in total.) Remove chickens and brush one last time with glaze.
Let rest for 20-30 minutes before transferring chickens to a cutting board to carve.
---