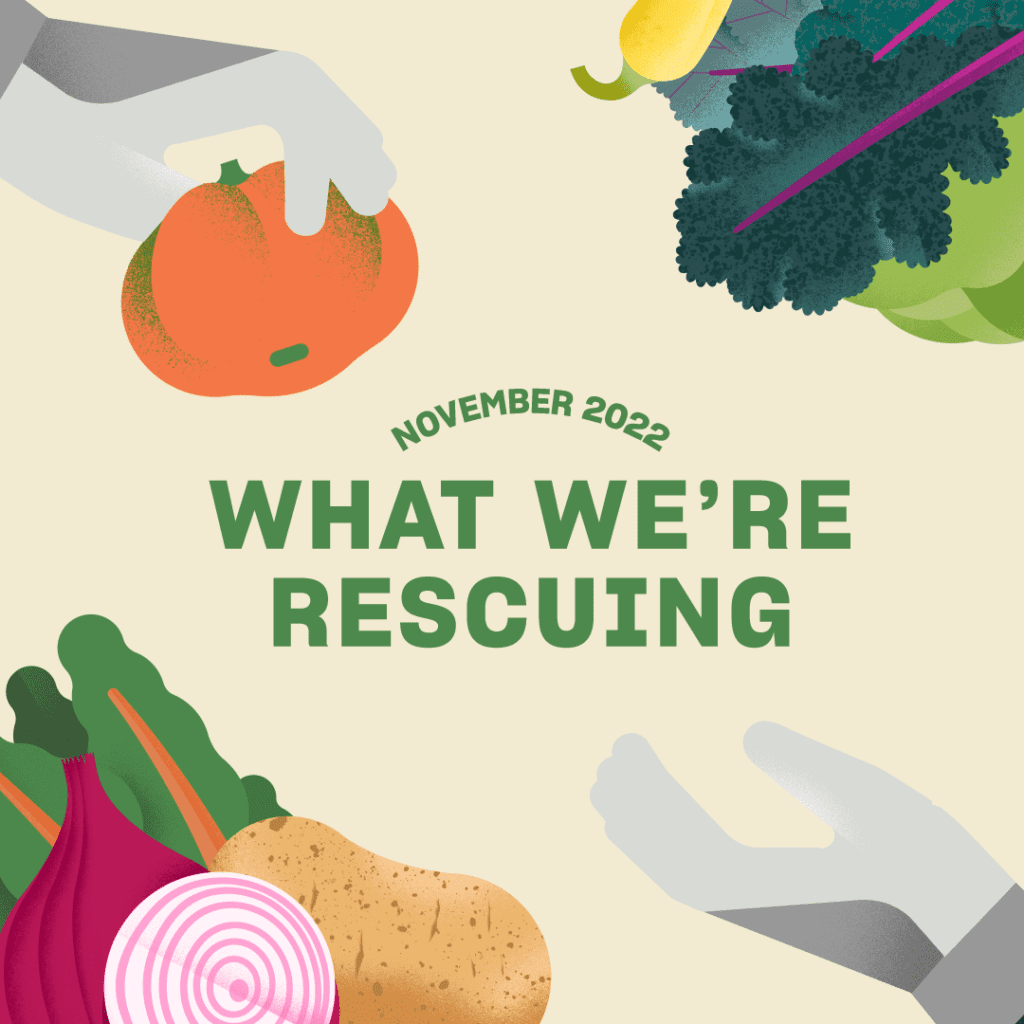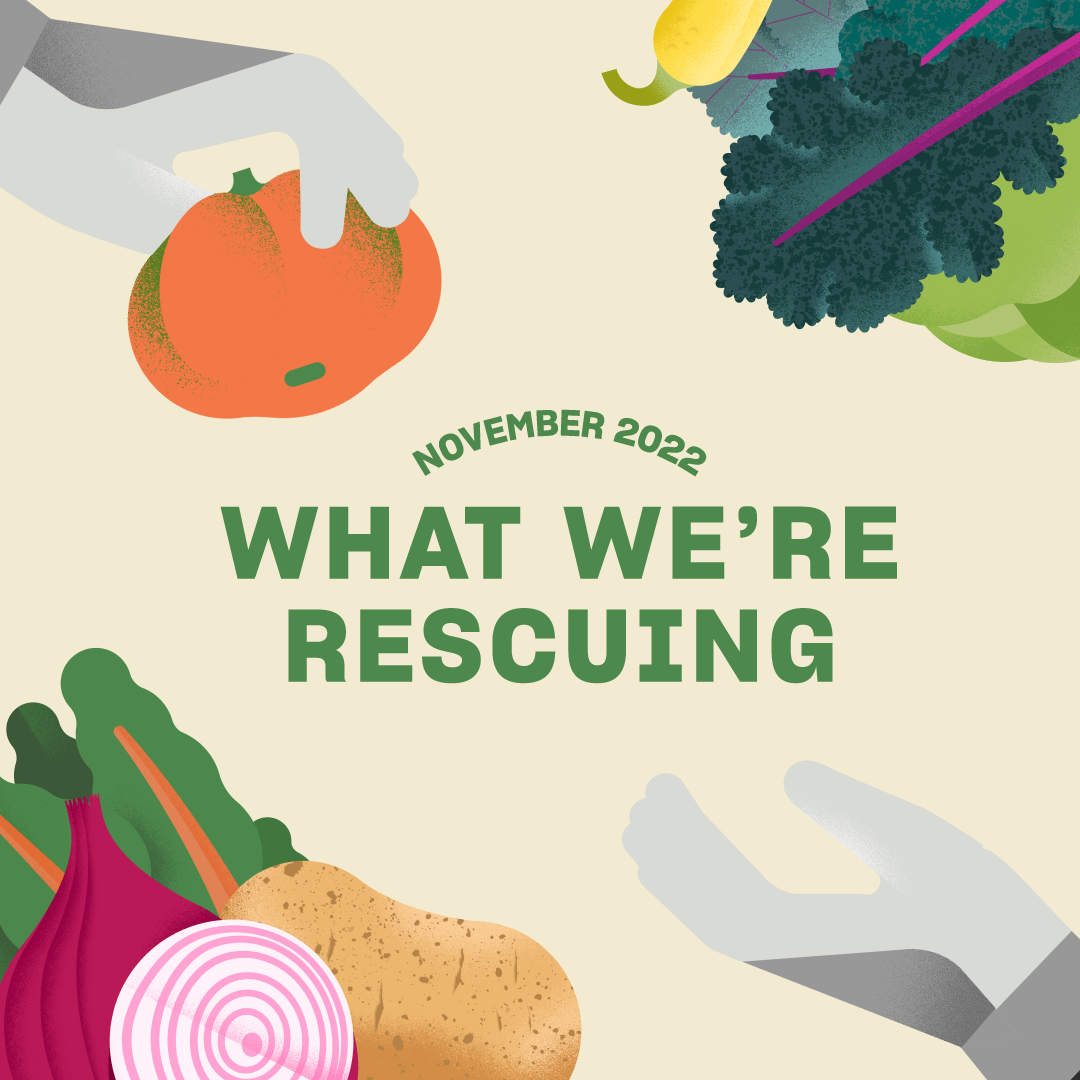 Another month, another batch of rescued organic produce that just might make it into your boxes. It may come as no surprise, but root veggies take center stage this November. Get ready for turnips, radishes, carrots. Even the mega-sized rutabaga. Plus, a bigger variety of apples, pears, and fall fruits like persimmons and pomegranates.
Get a look at all of the delicious fruits, veggies, and herbs you might see in your boxes this month: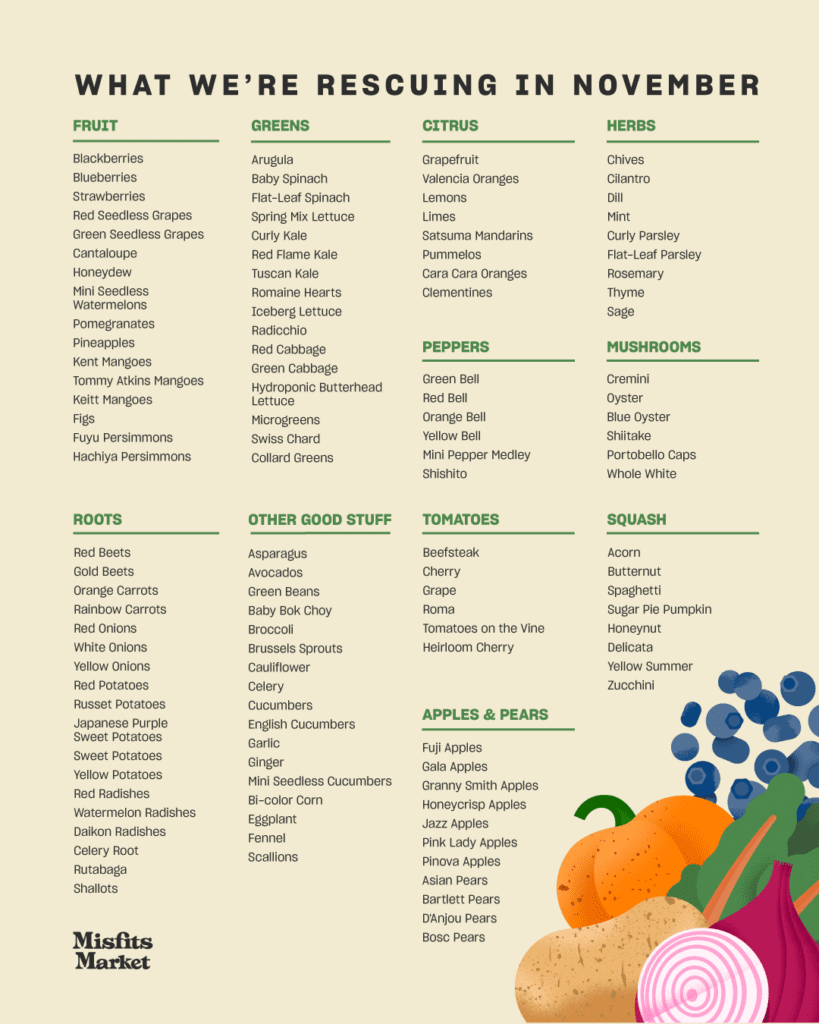 Learn more about our sourcing philosophy here.
Get a sneak peek at what's in your box each week here.