It takes like chicken!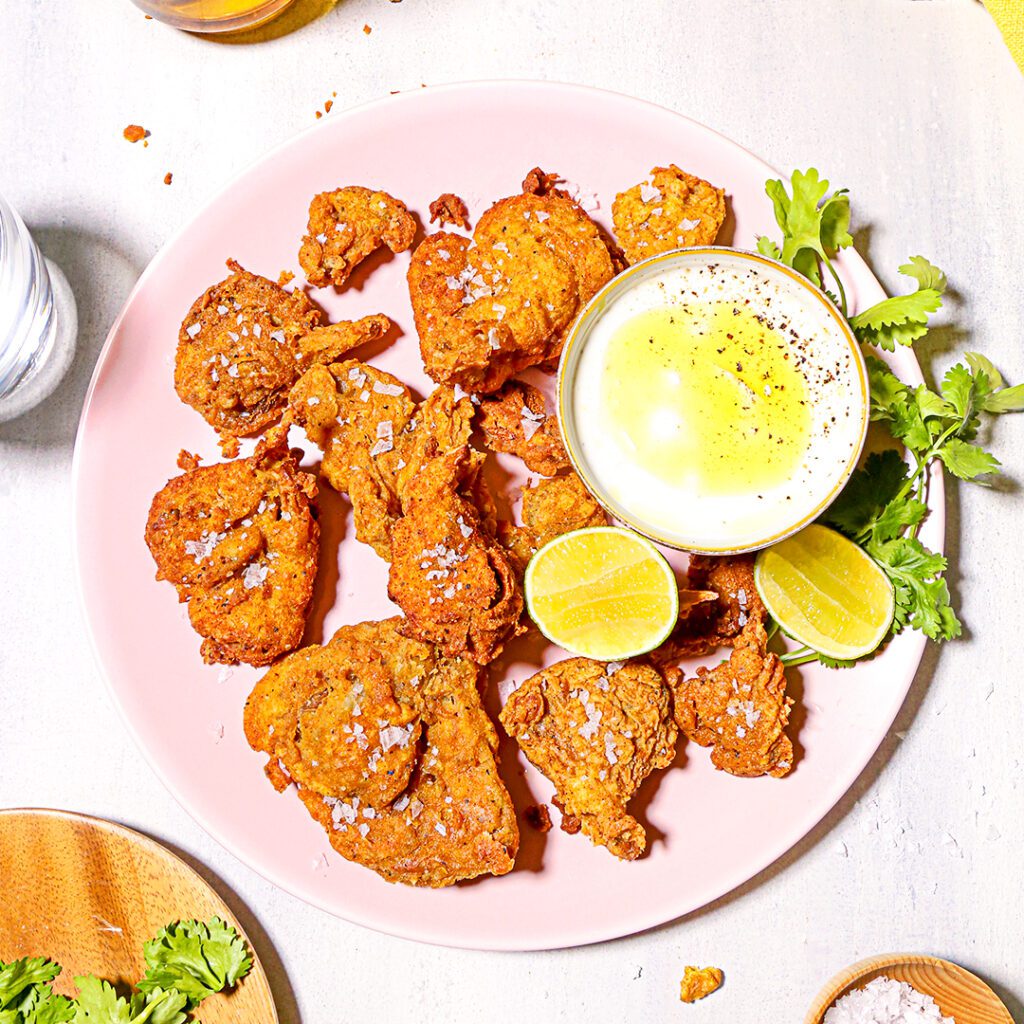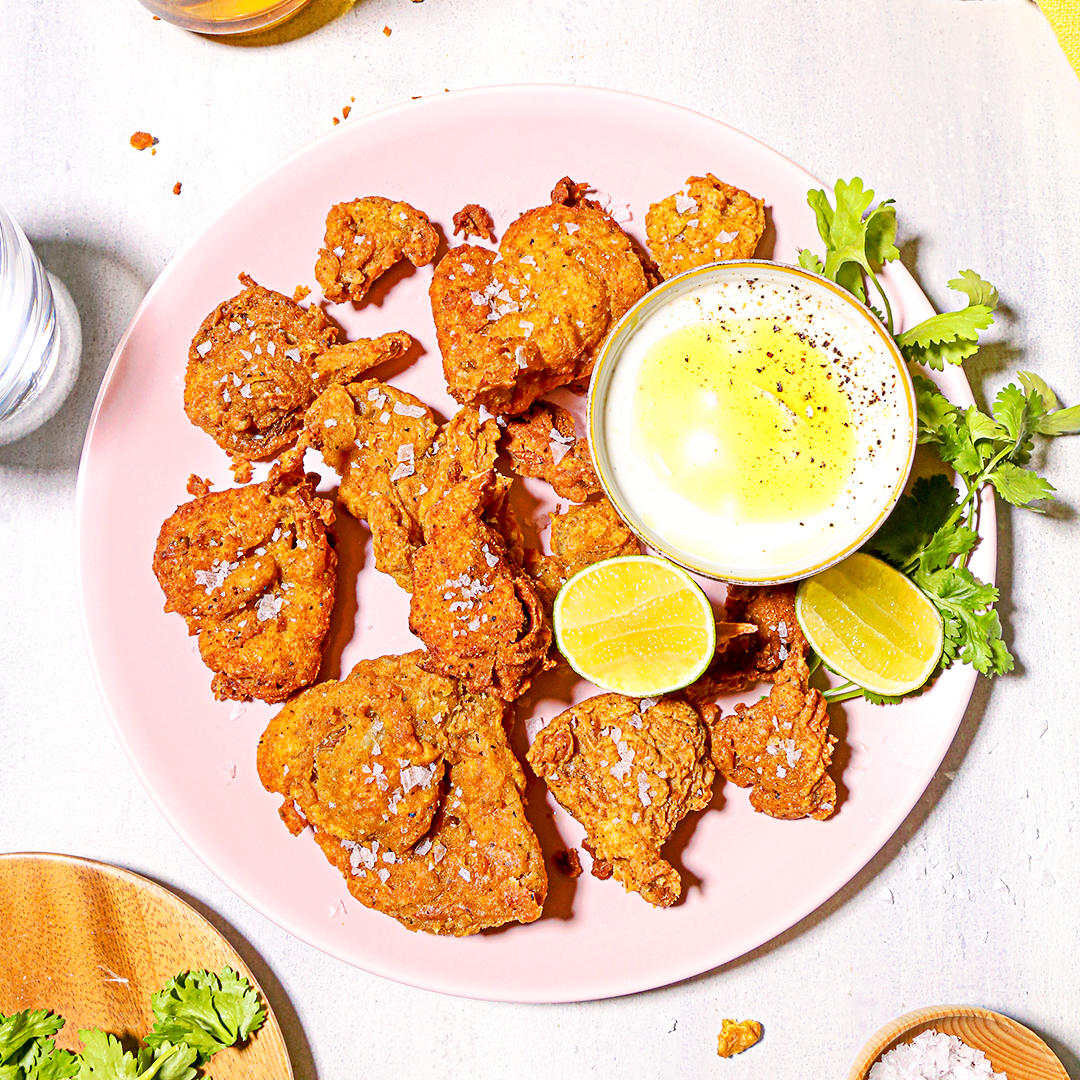 This dish might be inspired by fried chicken and made with Smallhold oyster mushrooms, but it's 100% vegetarian (and guaranteed to give any chicken fingers a run for their money).
Print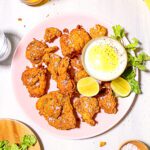 Curry Fried Oyster Mushrooms
---
For the fried mushrooms:
1

clamshell (8 ounces) Smallhold blue oyster mushrooms

1½ cups

all-purpose flour

1½ teaspoons

curry powder

1 teaspoon

paprika

1 teaspoon

garlic powder

1 teaspoon

onion powder

1 teaspoon

kosher salt

½ teaspoon

ground black pepper

⅔ cup

water
Neutral oil (like canola or vegetable) to fill 2 inches up the sides of a large pot, for frying
Garnish: flaky salt, cilantro, and lime wedges
For the dip:
½ cup

Greek yogurt

2 tablespoons

lime juice
Kosher salt and freshly ground black pepper
---
Instructions
Remove the woody stems from the mushrooms, if any, and then use your hands to separate larger mushrooms into equal-sized pieces.
In a medium bowl, combine flour and all the spices. Transfer ½ cup of the spiced flour mixture into another medium bowl and whisk in water until smooth to form a batter. 
Coat each mushroom piece in the batter, then dredge with the dry mixture. Repeat this process to double coat the mushroom in the batter and dry mixture. Repeat with the remaining mushrooms and set aside. 
Heat oil over medium-high heat. Once the oil is glistening, carefully drop ⅓ of the mushrooms into the pot. Fry for 3-4 minutes, flipping halfway through, until mushrooms are golden brown and crispy. Transfer cooked mushrooms onto a paper towel-lined plate and immediately season with flaky salt. Continue with the remaining two batches of mushrooms. 
For the dipping sauce, combine yogurt and lime juice, and salt and pepper to taste. 
Transfer fried mushrooms onto a serving dish and garnish with cilantro. Serve alongside dipping sauce and lime wedges and enjoy!
---
We love partnerships where we can rescue nothing-wrong-with-it-at-all produce from going to waste, like with our mystery mushroom boxes from Smallhold. It's an ever-changing assortment of organic, gourmet mushrooms hand-selected by Smallhold's farms from their weekly bumper crops. (Bumper crops happen when a farmer has an abundant harvest, so each week they might be left with too many yellow oyster mushrooms or a plethora of lion's mane, for example.)
When you shop Smallhold's mystery box, it's truly a treasure chest full of whatever-they-have mushrooms with a possible mix of yellow and blue oyster, lion's mane, shiitake, and/or royal trumpet mushrooms.
Like this? Read more:
One Pot Lemony Rigatoni Alfredo with Mushrooms and Peas
Skillet Chicken, Mushrooms, and Green Beans Pot Pie