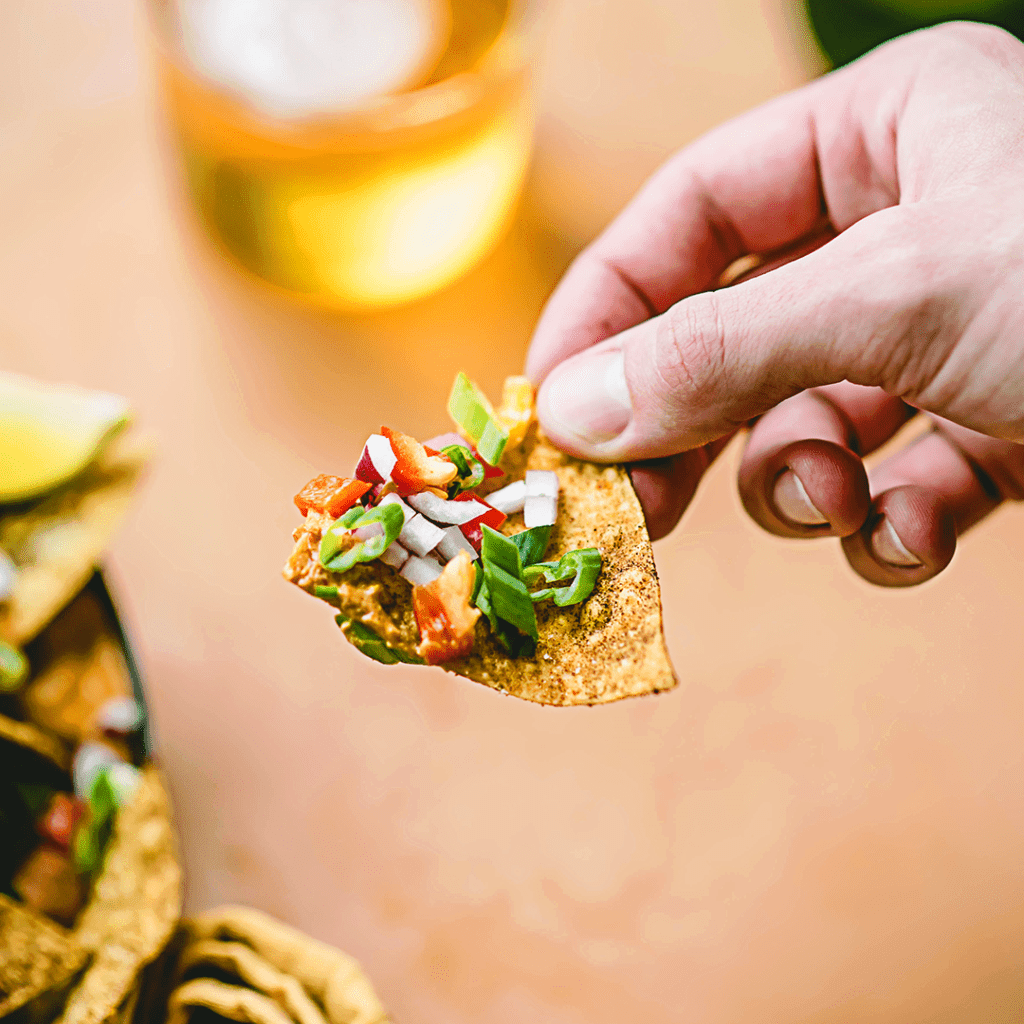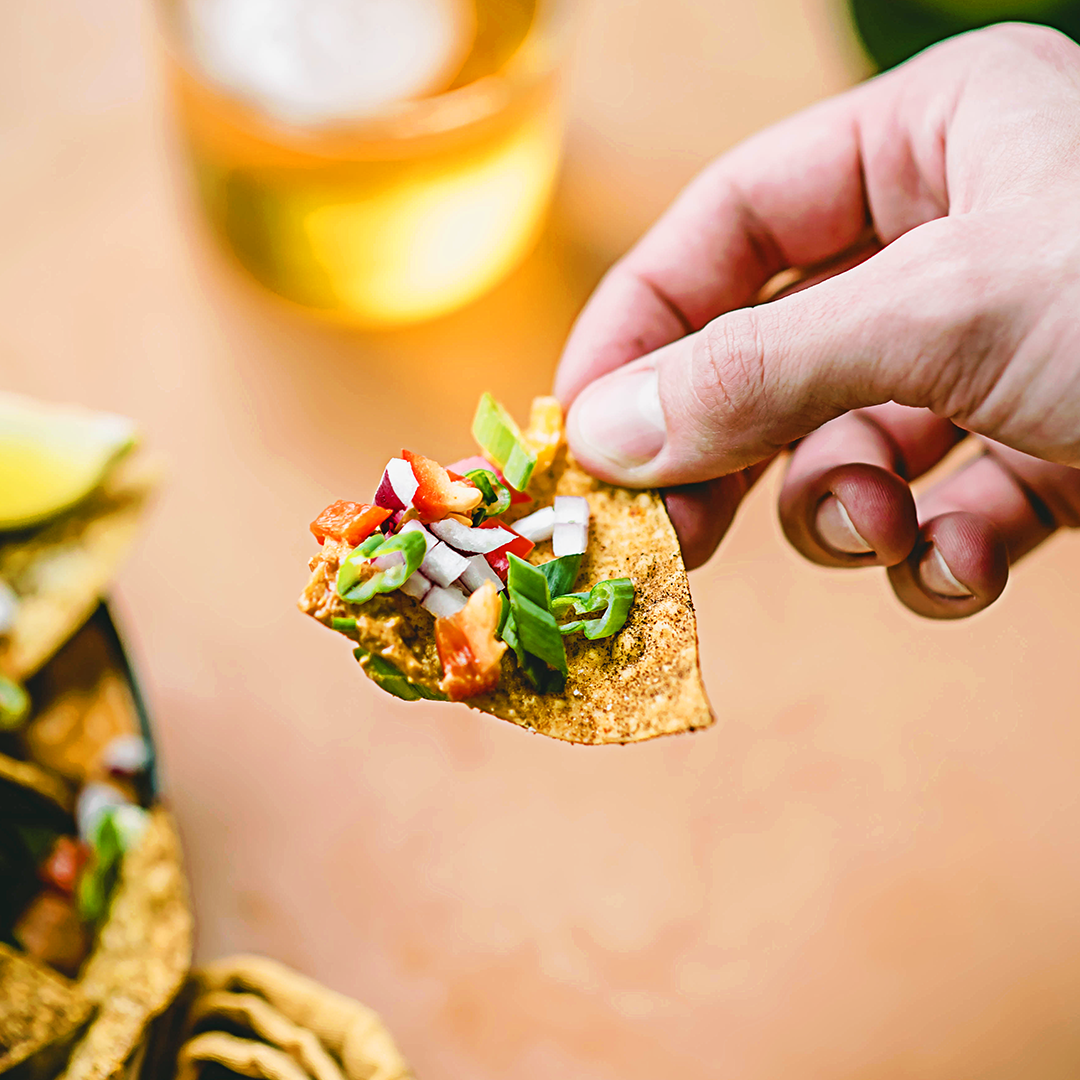 Though Big Game celebrations are looking a little different this year, that doesn't mean we can't snack to our heart's (and stomach's) desire. Thanks to the variety of our winter Misfits Market boxes, we'll be serving up big plates of nachos loaded with fresh veggies and vegan-friendly cheese, lots of sweet and spicy salsas, buffalo cauliflower bites, and blistered shishito peppers—all from the comfort of our couches, of course.
Read on to see what we're cooking up this year. With treats like these, we just might start embracing "homegating" from now on.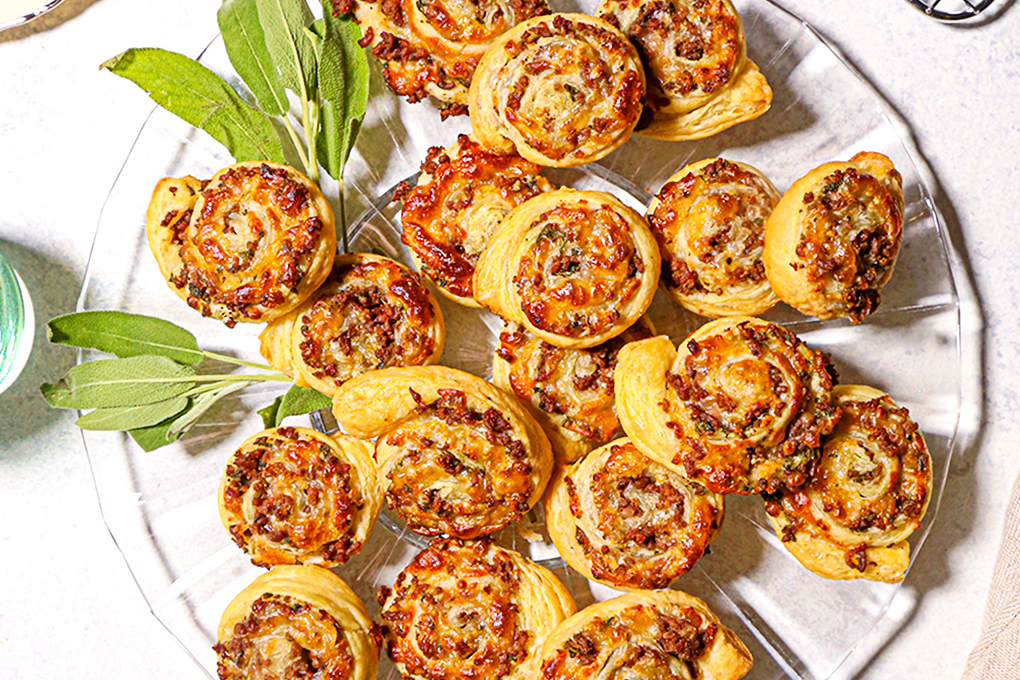 If you're looking for a crowd-pleasing app to serve at your next holiday gathering, these (can be vegetarian-friendly!) bites are a must. Get the recipe.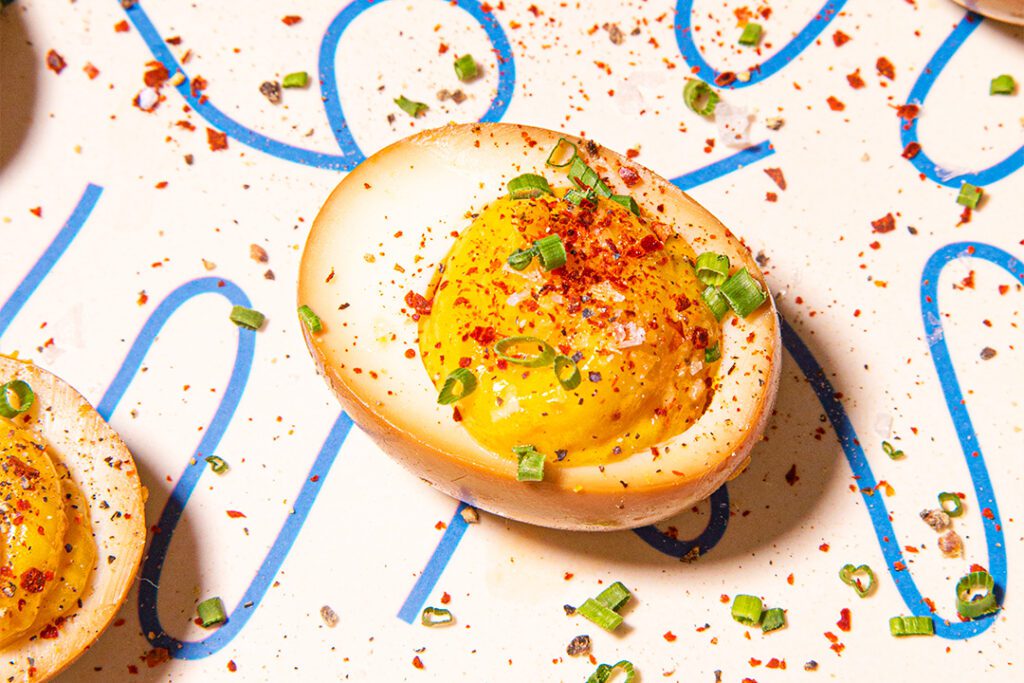 You probably already have everything on hand for homemade deviled eggs, the delicious, customizable hors d'oeuvre for any dinner party or celebration. If you want to try something a little different, try our soy marinated version. Or, go the classic route with a sprinkling of paprika and fresh chives. Get the recipe.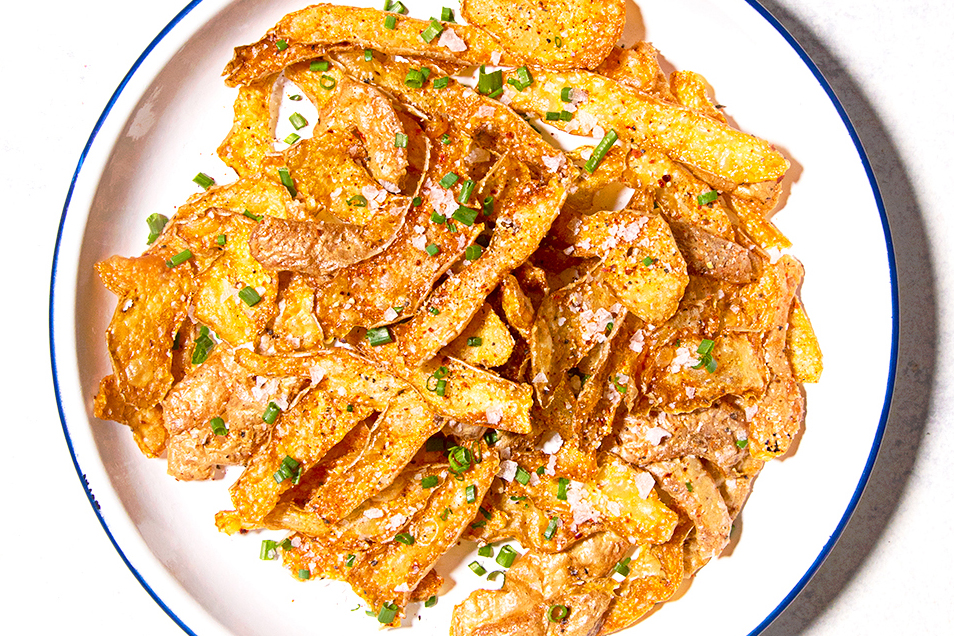 Sure, you can make homemade potato chips using the entire potato. But if you're using red, Russet, yellow, or sweet potatoes for another dish, save those peels! You can fry them in in minutes for a tasty, crispy snack. Get the recipe.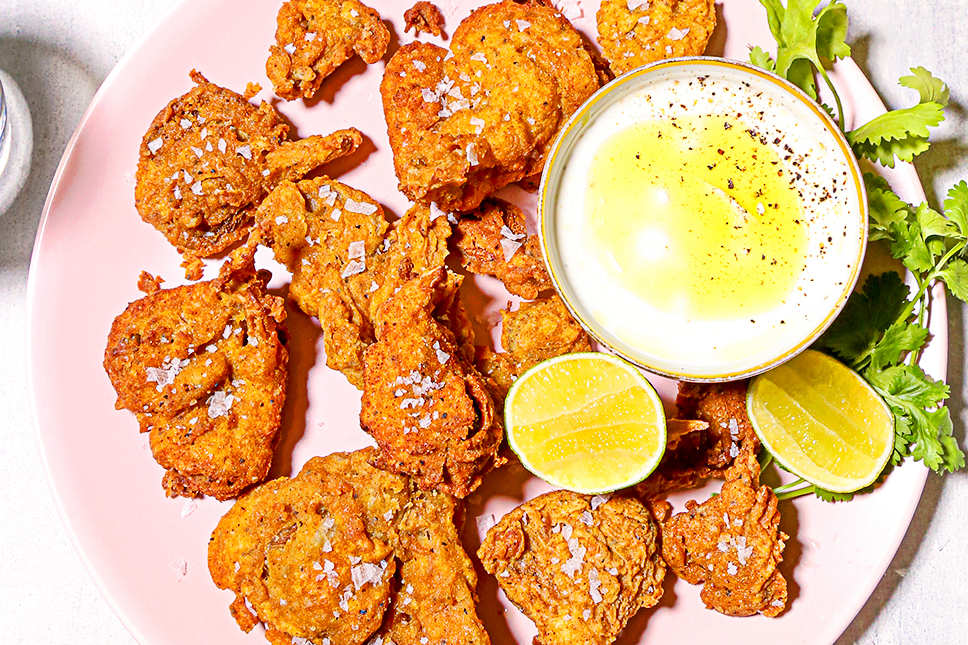 This dish might be inspired by fried chicken and made with Smallhold oyster mushrooms, but it's 100% vegetarian (and guaranteed to give any chicken fingers a run for their money). Get the recipe.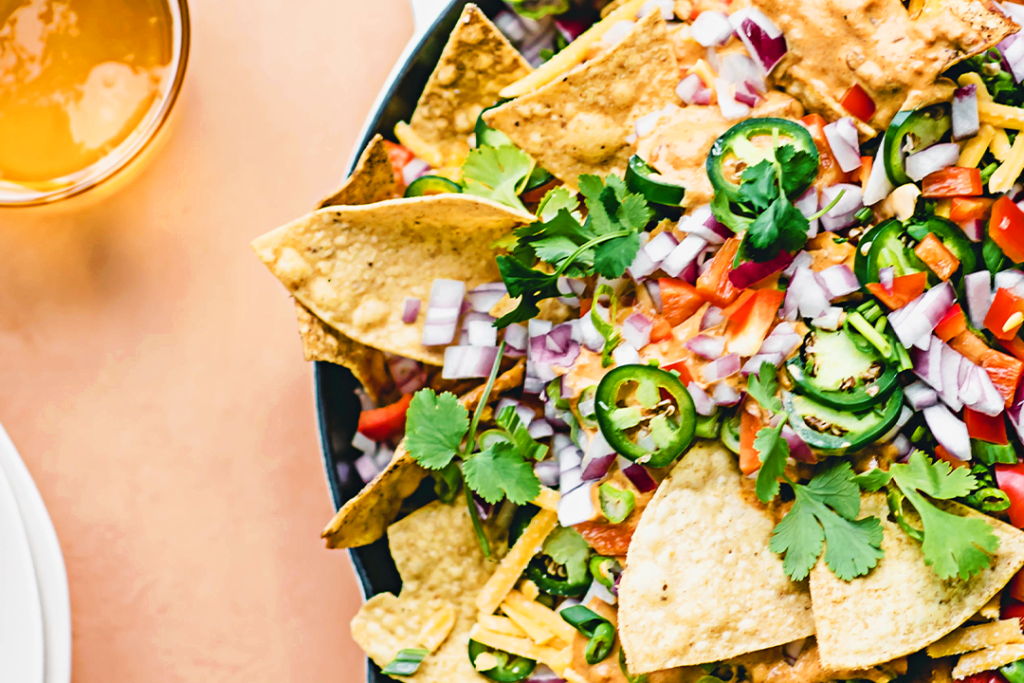 For this Game Day version, we added jalapeños, diced onions, fresh cilantro, a vegan-friendly cheese sauce, and chorizo. But why stop there? Add carnitas or sofritos. Chopped lettuce. Or, take these in a sweet and spicy direction with diced mango. The options are endless—and good luck stopping after a few bites. Get the recipe.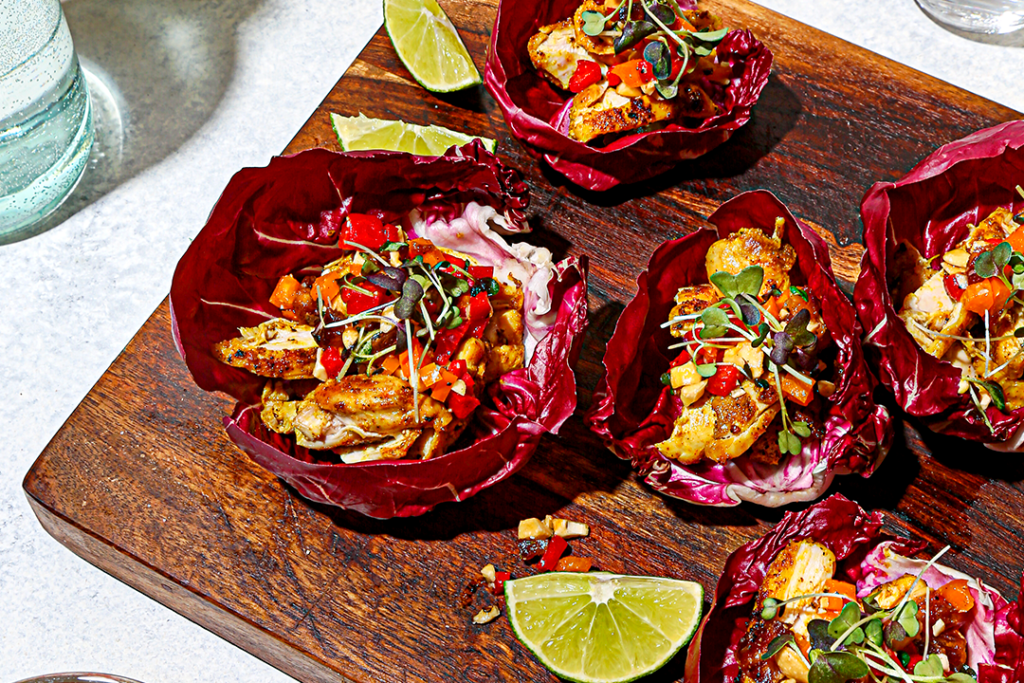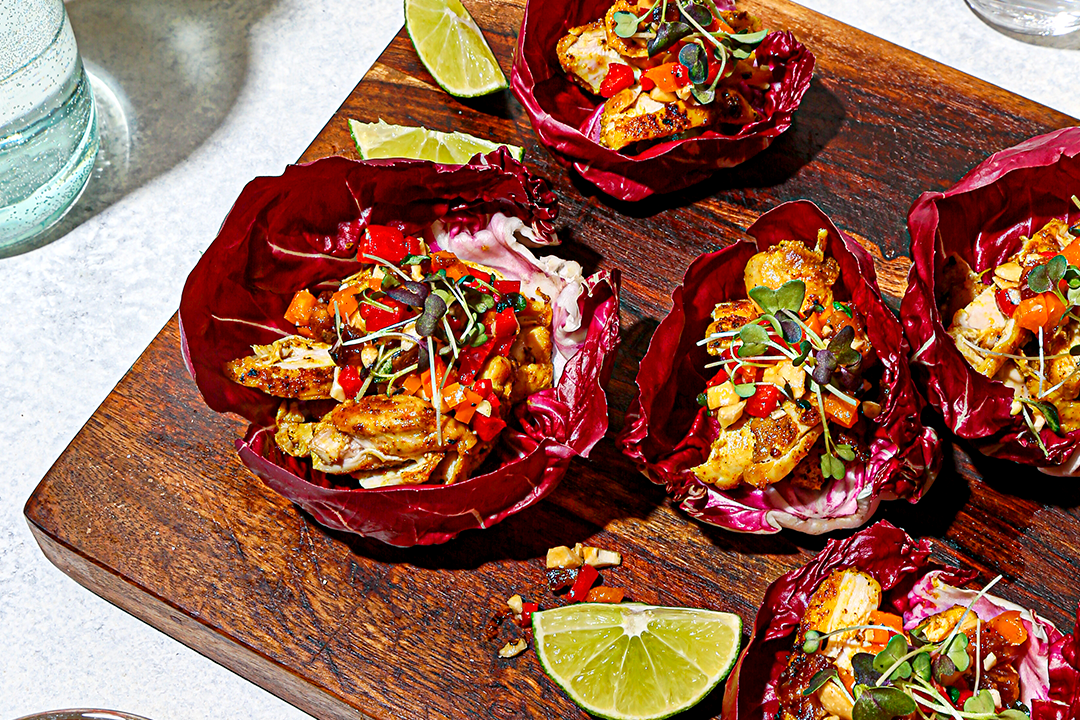 Our chef-in-residence Bobby Flay makes magic out of radicchio with this spin on stuffed lettuce cups. The somewhat bitter leaves complement spiced chicken thighs perfectly, plus they're sturdy enough to hold all of the fixings: Pickled peppers and a date and cashew relish, plus a much needed squeeze of lime. Get the recipe.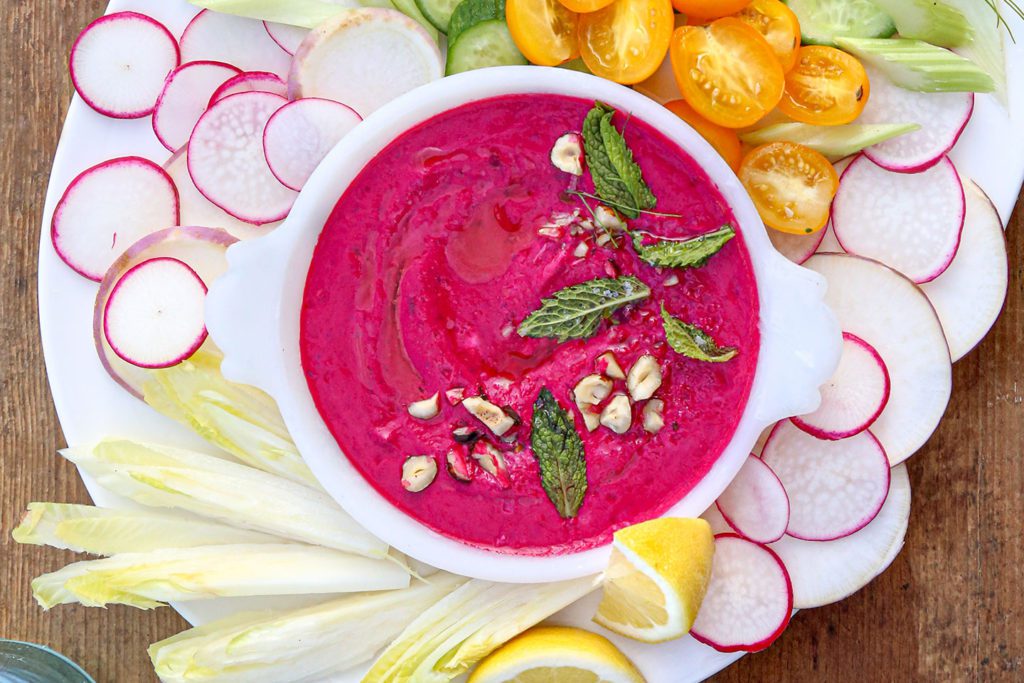 When we're looking for a low-stress app everyone will enjoy digging into, we make this beet yogurt dip. The vibrant color alone will get plenty of oohs and aahs. To prep a crudités platter, check out your weekly box and go from there. You're on the lookout for crunchy carrots, peppery radishes, tender lettuces, or even a couple of apples. Get the recipe.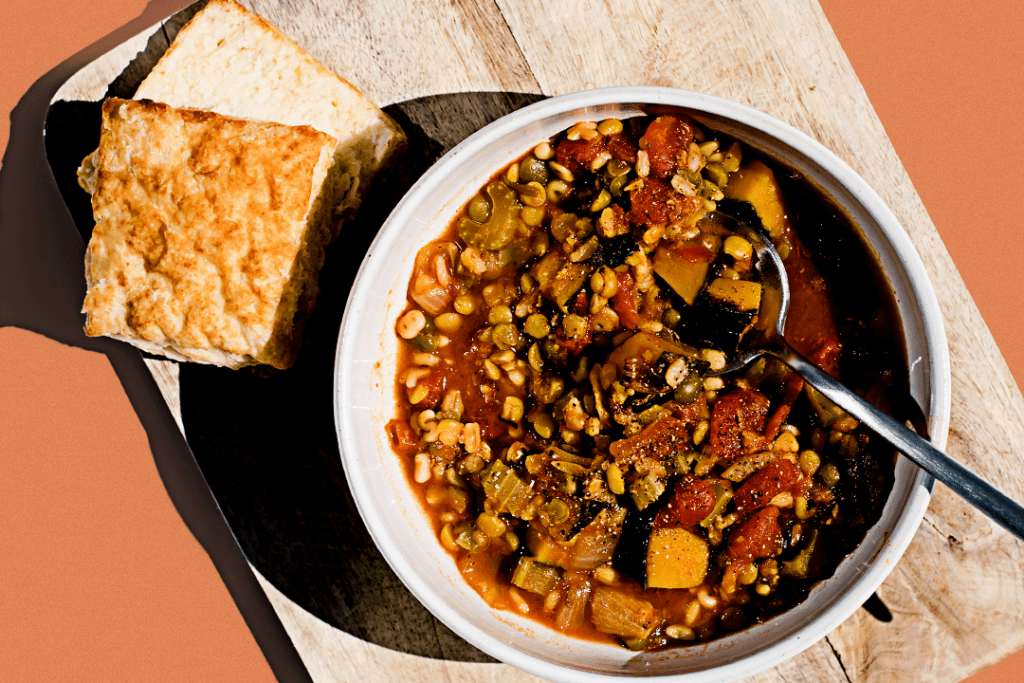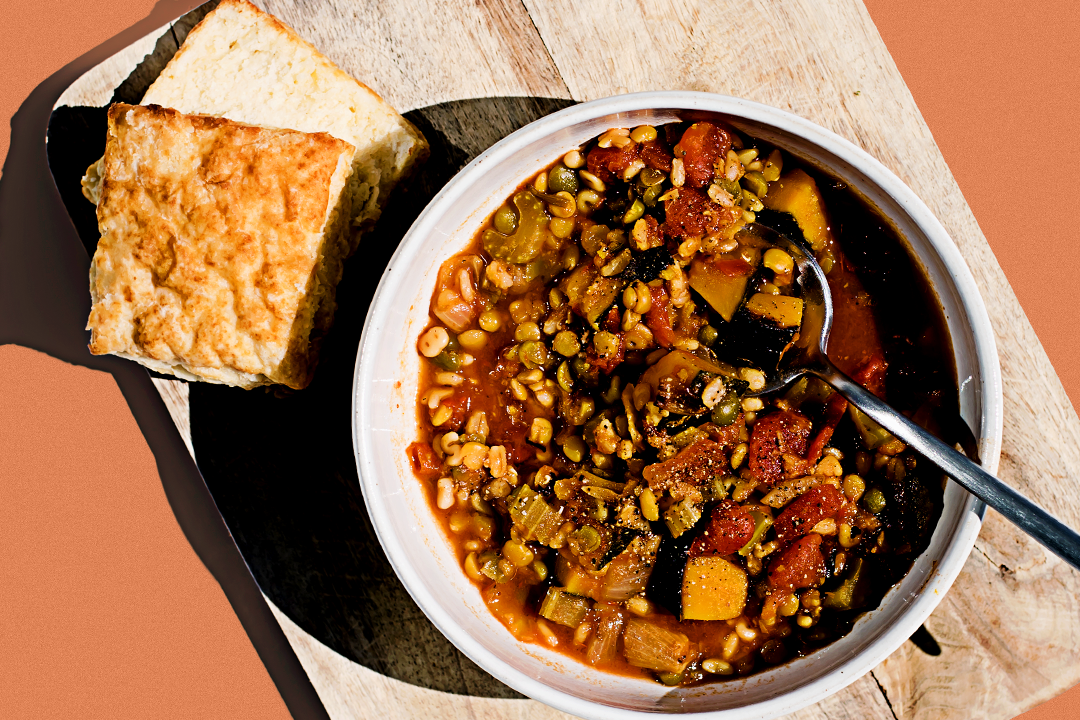 Regardless of what bean or grain you grabbed, and regardless of what veggies you have in your fridge, as long as you cook everything down with smokey, spicy herbs and spices, you'll have a filling vegetarian-friendly chili in less than an hour. Don't forget the cheese and sour cream. Get the recipe.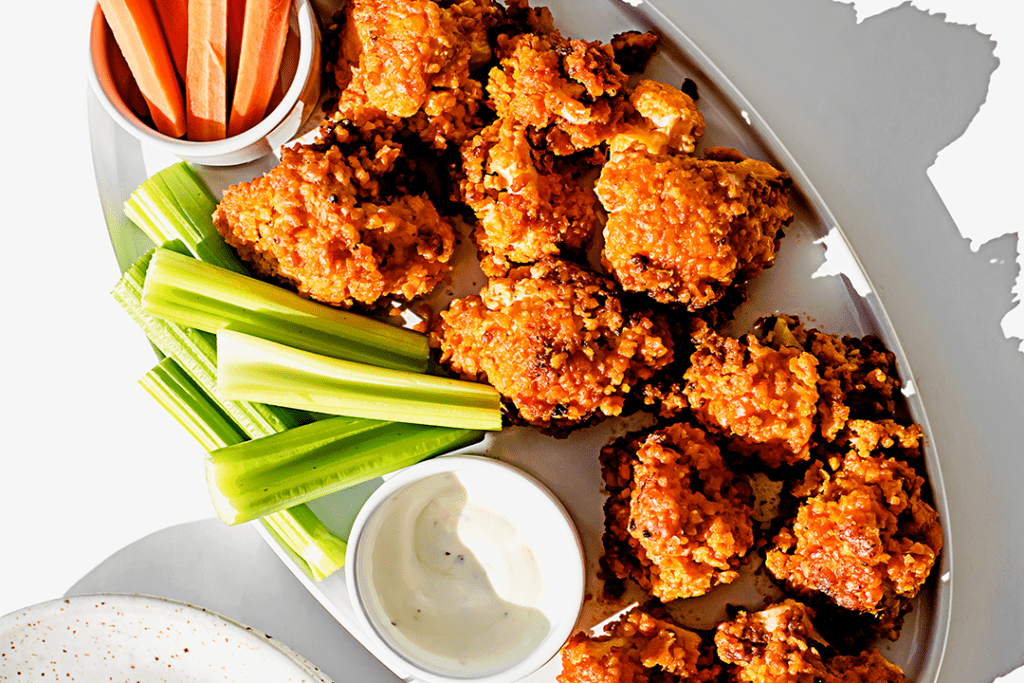 Buffalo wings are a classic game day snack, but if you're trying to eat less meat or appeal to vegetarians at your gathering, consider serving this vegan-friendly version instead. With plenty to offer in both texture and taste, these baked cauliflower bites slathered in buffalo sauce are a delicious alternative for game day parties. If you can't handle the spice—or want some more variety on the plate—simply swap in BBQ sauce instead. Just don't forget the carrot and celery sticks and blue cheese! Get the recipe.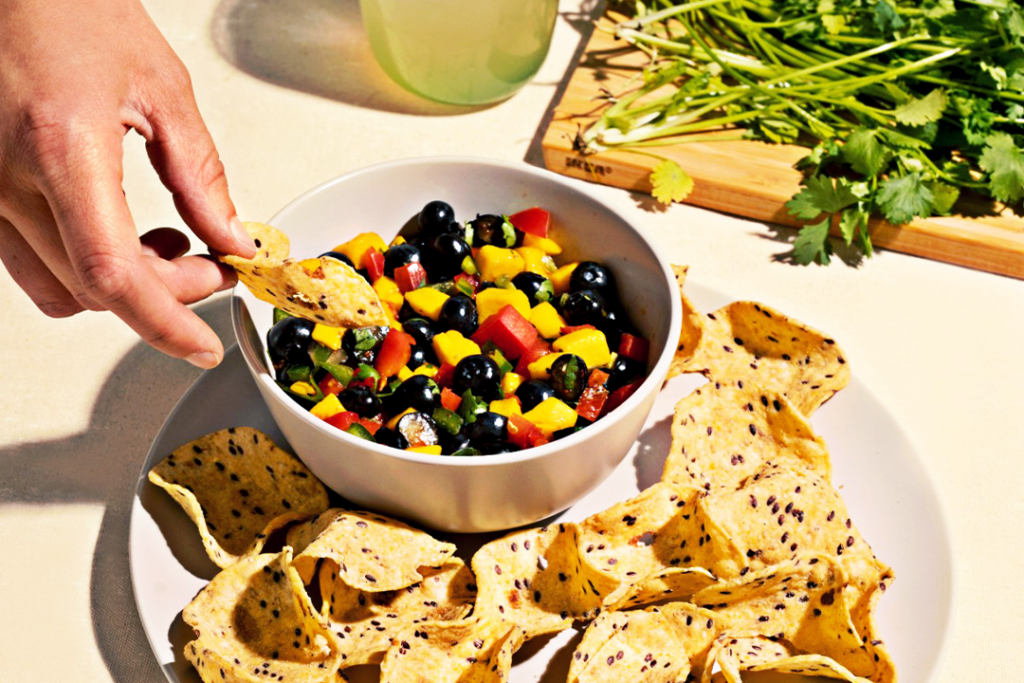 Haven't strayed beyond the plain-old tomato, pepper, and onion salsa yet? We've got a challenge for you. Whip up this fruity version the next time you're asked to bring a side to an event. We guarantee rave reviews, and maybe a repeat invite to their next party. Get the recipe.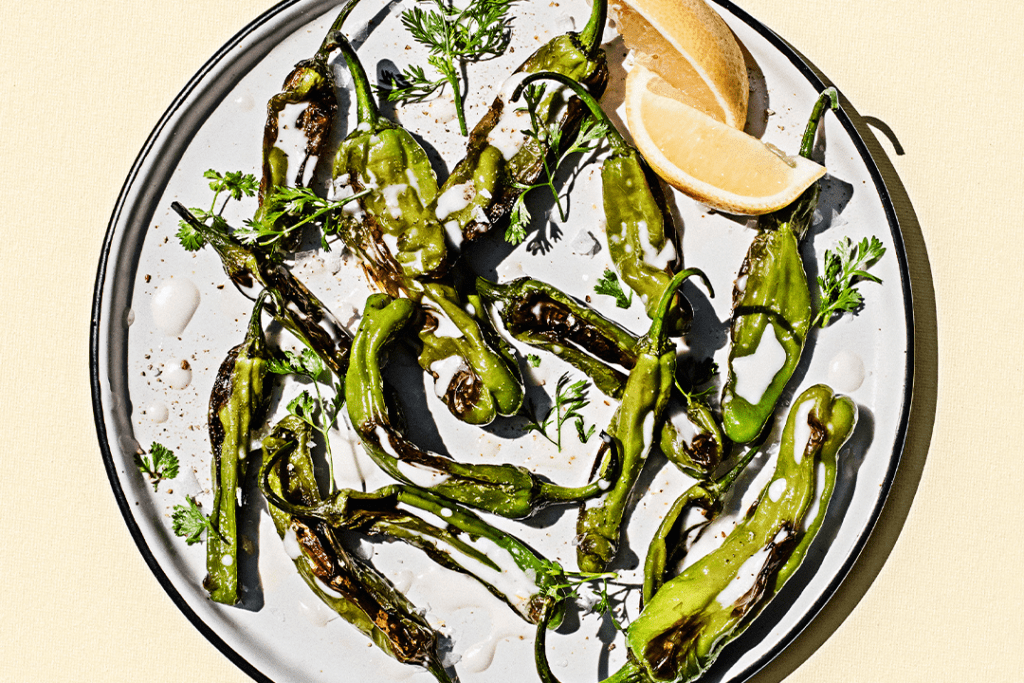 We like shishito peppers pan fried—just a few minutes in a cast-iron skillet with a high-smoke-point oil, salt, and pepper—but they're even more special with a tangy lemon pepper aioli. Get the recipe.
Like this? Check this out:
How to Build an Epic Cheeseboard
The Dips Download: Your How-To Guide for All Things Dips
Try Bobby Flay's Roasted Romanesco with White Bean Ricotta Dip and Herbed Oil
3 Ways to Amp Up Your Guac Game