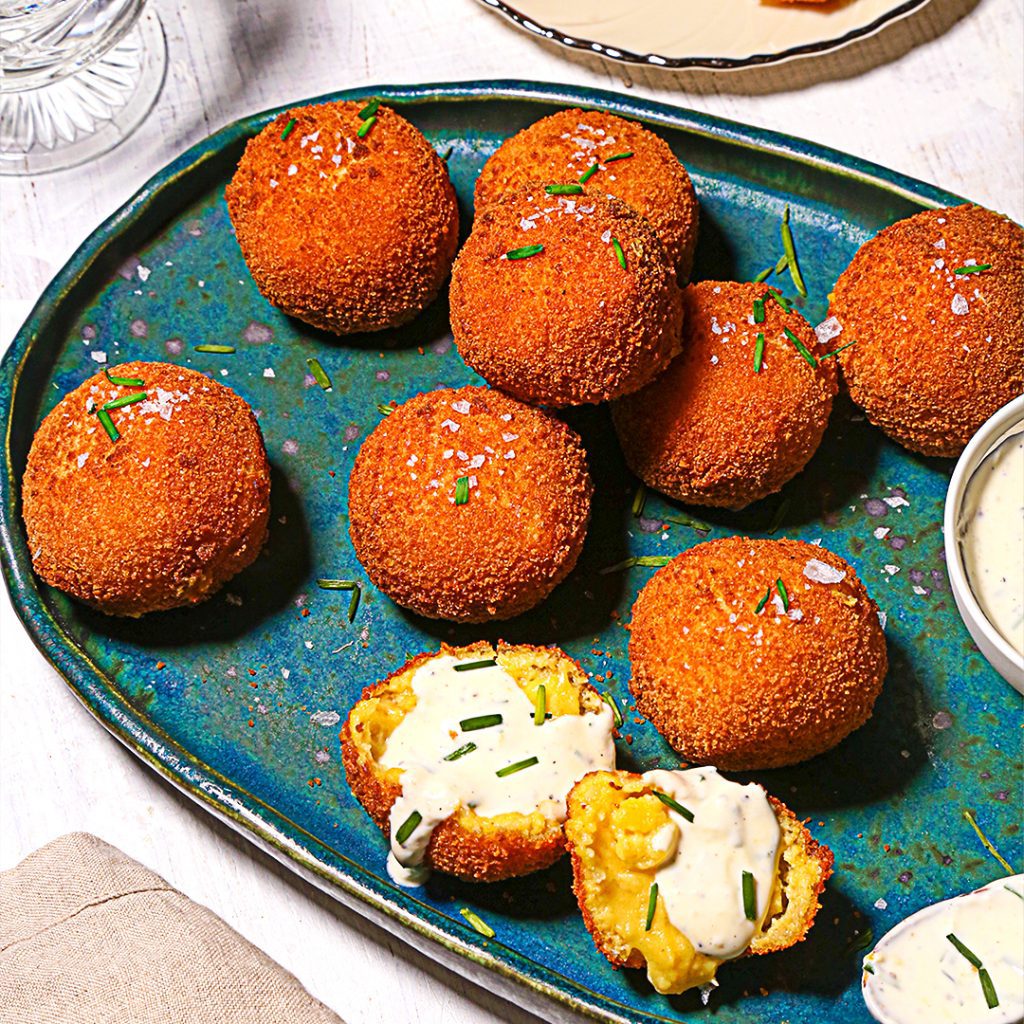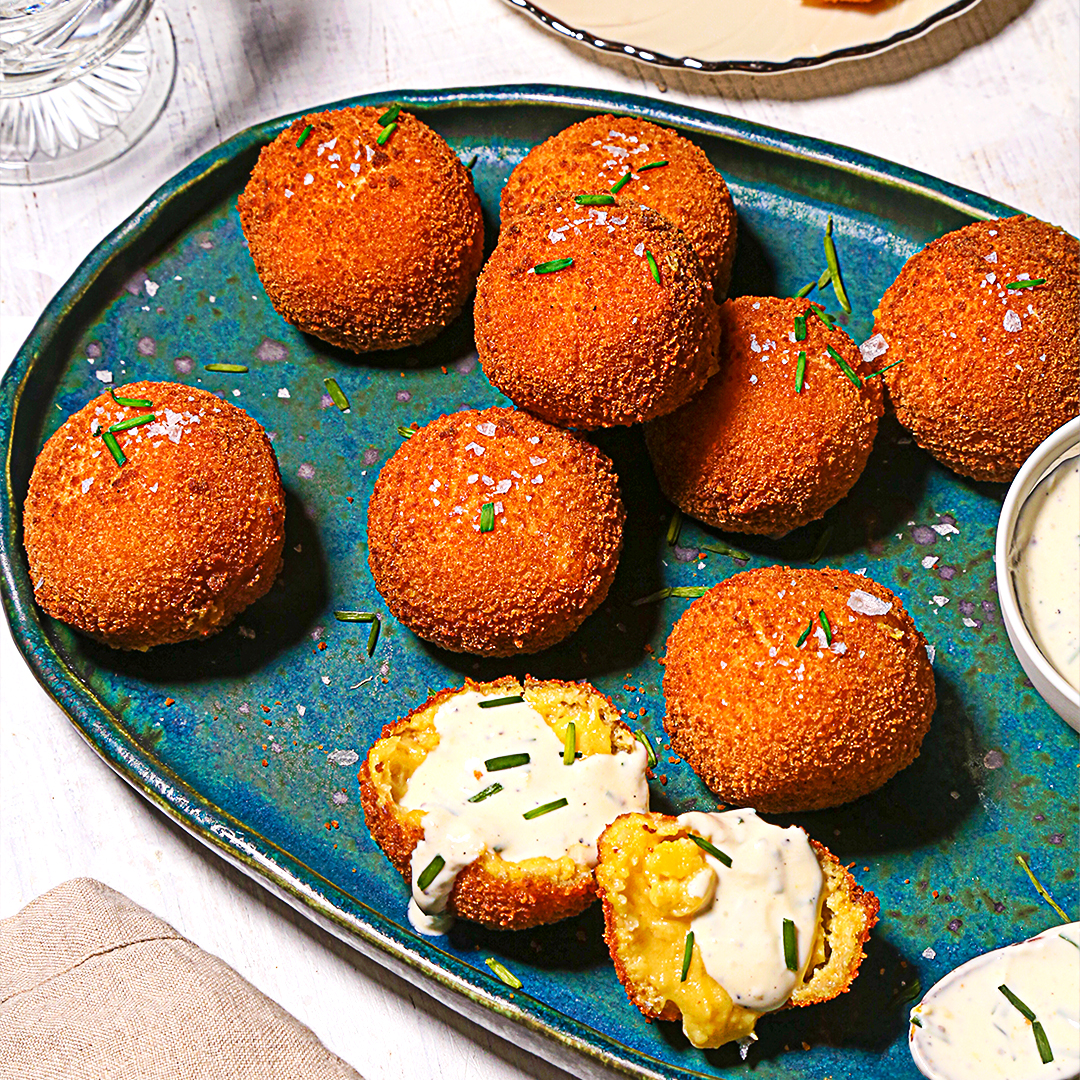 There's only one way to improve on mashed potatoes (admittedly one of the best Thanksgiving sides): bread them, mix with cheese, and fully deep fry them. Read on to learn how to take leftover mashed potatoes to the next level with just a few additional ingredients.
Get the recipe:
Print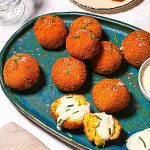 ---
2 cups

cold mashed potatoes

2

large egg yolks

1/2 cup

Parmesan cheese, grated

1 tablespoon

flour

3

large eggs, beaten

1 1/2 cups

fine breadcrumbs

2 1/2 cups

vegetable or canola oil

1/2 cup

crème fraîche

2 tablespoons

chives, thinly sliced

1/2 tablespoon

lemon zest
Kosher salt
Freshly ground black pepper
Flaky salt
---
Instructions
In a large bowl, combine potatoes, egg yolks, cheese, and flour. Roll potato mixture into 12-14 balls just slightly smaller than golf balls. Place croquettes on a baking sheet and chill in the freezer for 15 minutes or in the refrigerator for an hour.
Meanwhile, combine crème fraîche, chives, and lemon zest in a small bowl. Season with salt and a generous amount of black pepper to taste. Set aside.
Arrange beaten eggs and bread crumbs in two separate bowls next to each other. Dredge croquettes in the eggs and then in the bread crumbs. Repeat by dredging in the eggs and bread crumbs again for two coats.
Heat oil in a large pot or Dutch oven over medium-high heat. If the oil bubbles when placing a few bread crumbs in the pot, it's ready to fry. Working in batches, gently place croquettes in the oil. Fry the croquettes until deeply browned and crispy, 1-2 minutes on each side. Use a spider to transfer croquettes to a paper towel-lined plate and immediately season with flaky salt. Repeat frying with remaining croquettes.
Transfer croquettes to a dish and serve with the chive crème fraîche on the side.
---