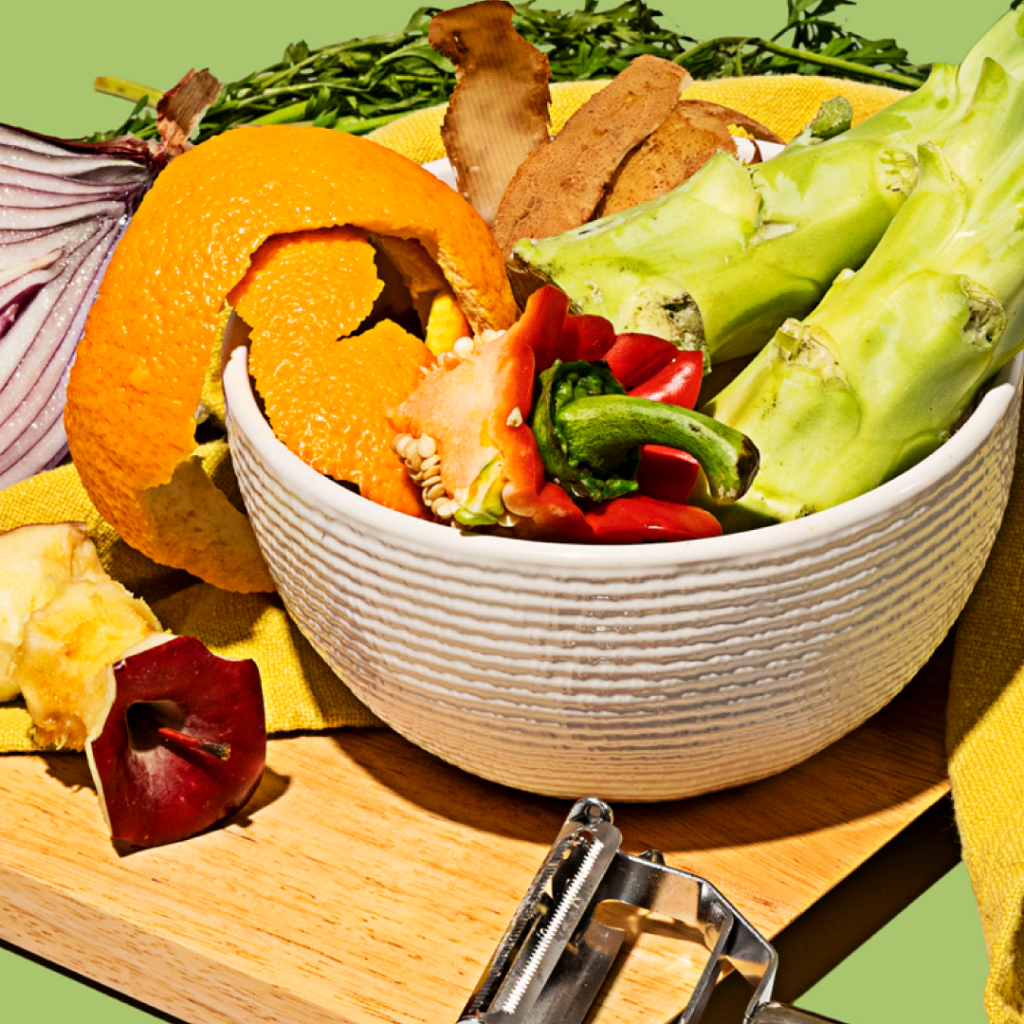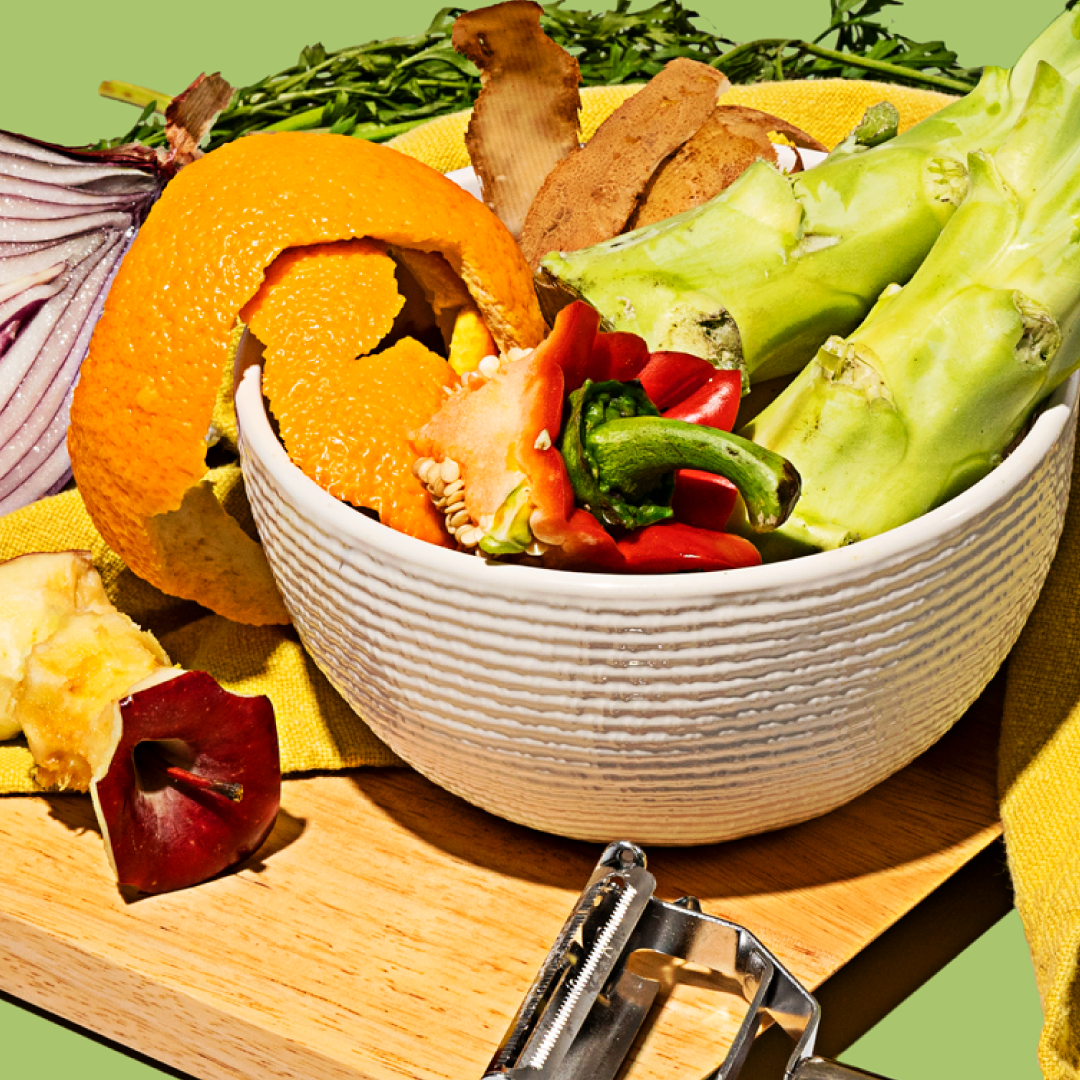 The biggest cooking day of the year means lots of food scraps. But luckily, we've got plenty of ideas for putting those peels, stems, and bones to good use. Follow along below to learn how to turn your leftovers into pestos, candied treats, and more!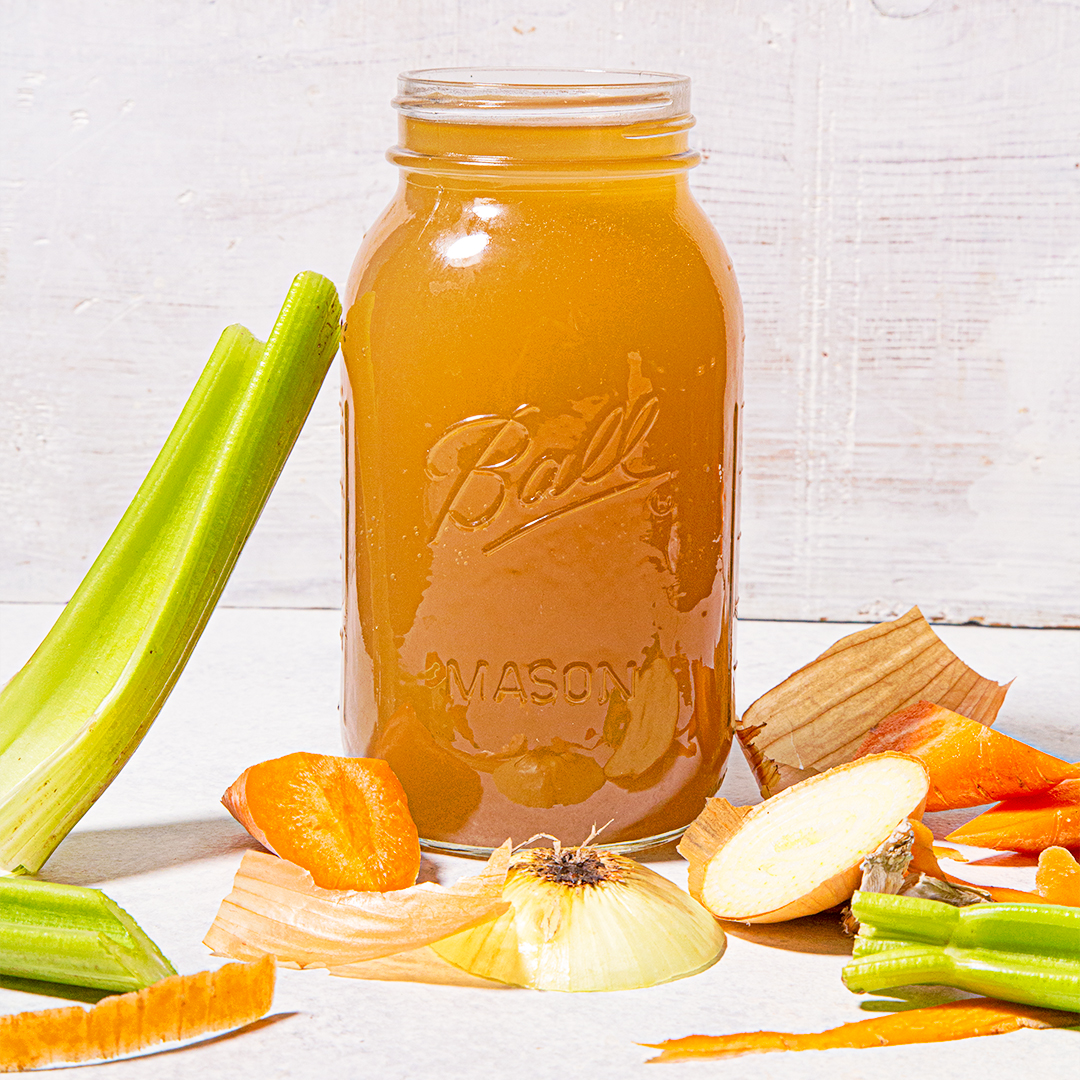 Turkey Bones: Leftover onion peels, carrot skins, celery, mushrooms, and fresh herbs, along with turkey bones and extra meat, make for a great base for homemade turkey stock.
Vegetable Peels: Potato, carrot, and beet peels can all be baked into savory crisps.
Veggie Tops, Leafy Greens, and Stems: The leafy tops from veggies like carrots, radishes, and beets can be incorporated into your favorite pesto. Other leftover greens and hardy stems (kale, Swiss chard) are fair fame, too, just give 'em a quick blanch first.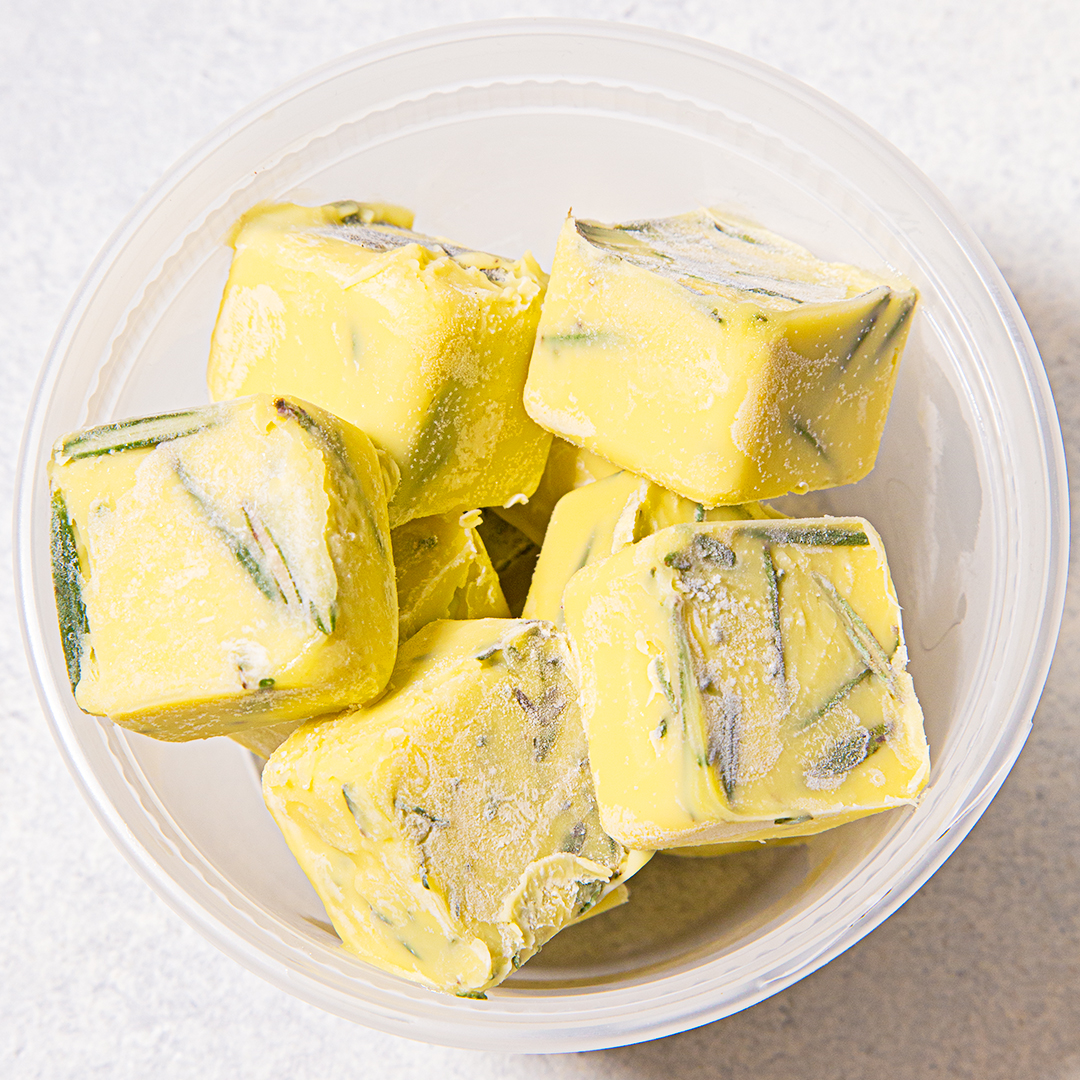 Herbs and Stems: Add to your ice cube tray along with olive oil to use at a later date, or whip them into a fragrant herbed butter.
Hardy Stems: Don't discard Swiss chard or kale stems—they can be pickled and used as sandwich or salad toppings.
Citrus Peels: Lemon, orange, and grapefruit peels can be candied for a sweet treat—or a thoughtful edible gift.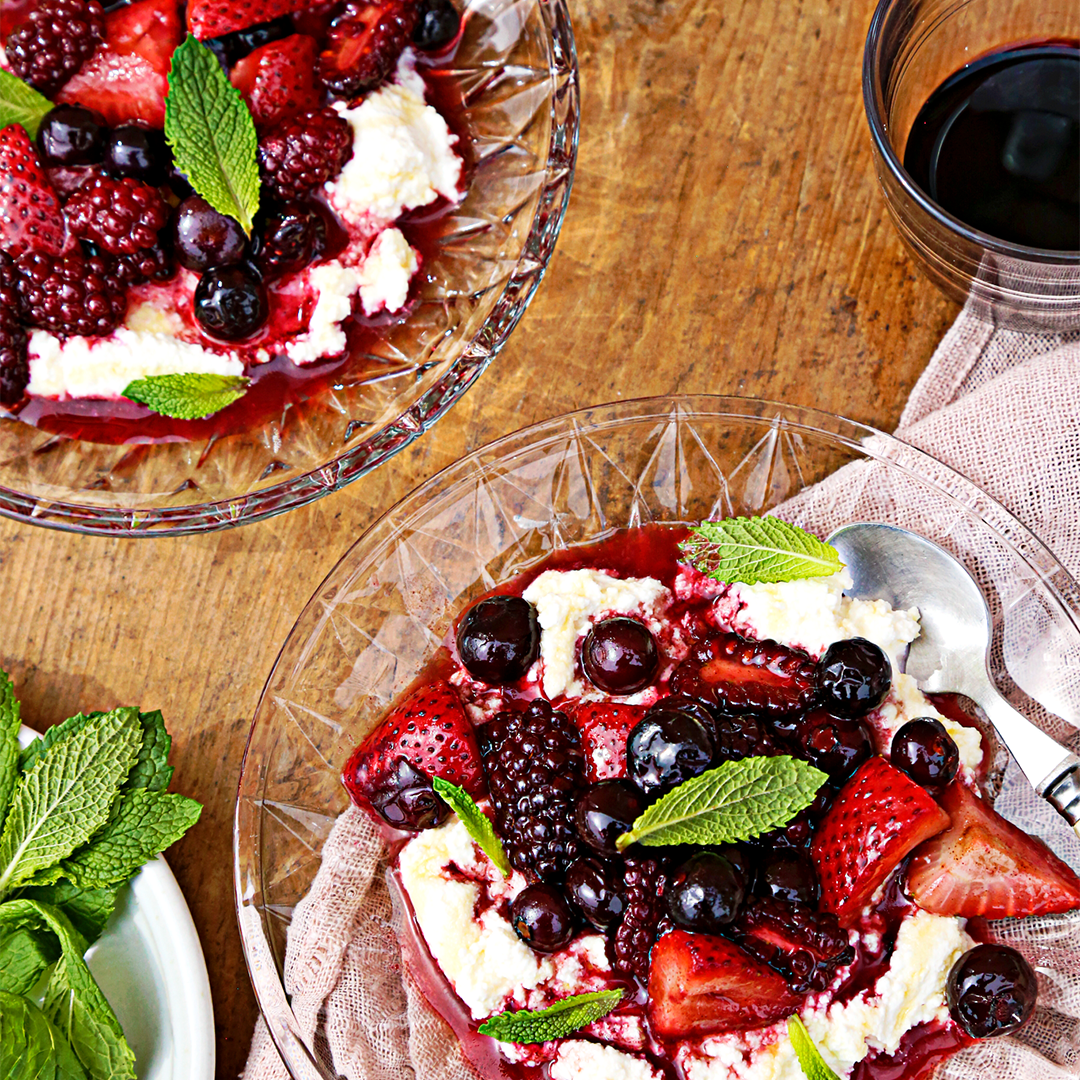 Apple Cores, Pits, Berries, and Fruit Scraps: Use them all to make big batches of fruity jam. Or roast nearly-gone berries into a thick compote to serve over ricotta or ice cream.
All Fruit Scraps: Infuse simple syrups for cocktails and mocktails, or make a shrub, which is a tart and refreshing drink when served over some bubbly water or in a cocktail.
When All Else Fails: Add whatever leftover corn kernels, onion slices, and fresh herbs you have to your favorite focaccia dough. Savory and sweet, when you use leftover nuts and apple peels!
Composting 101
Have food scraps that can't be repurposed into tasty new recipes? Follow our beginner's composting guide to learn what can and cannot be composted.
Like this? Keep reading:
Make the Most of your Thanksgiving Leftovers with These Tasty Recipes
Aww, Shucks! Make Use of Those Corn Scraps
How to Build Up Your Pantry and Mix Shelf-Stable Food with Fresh Produce