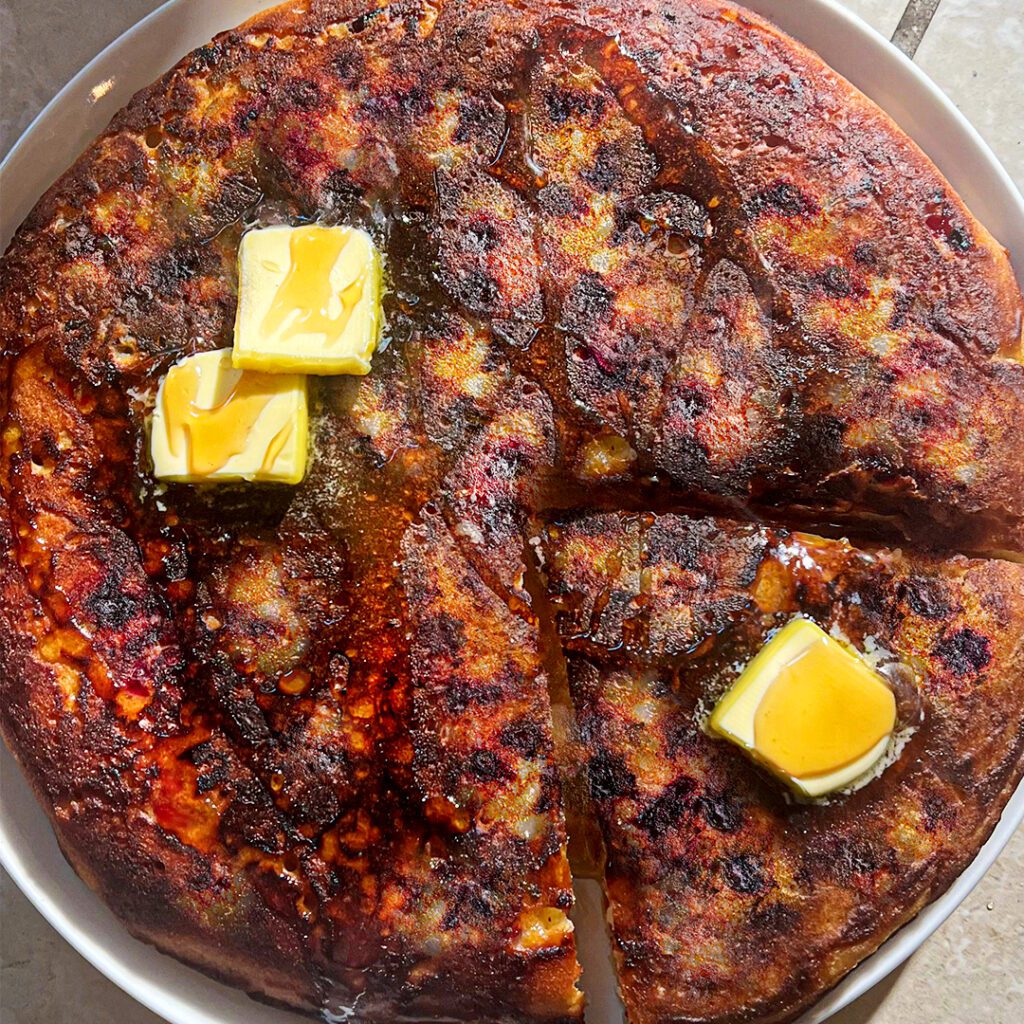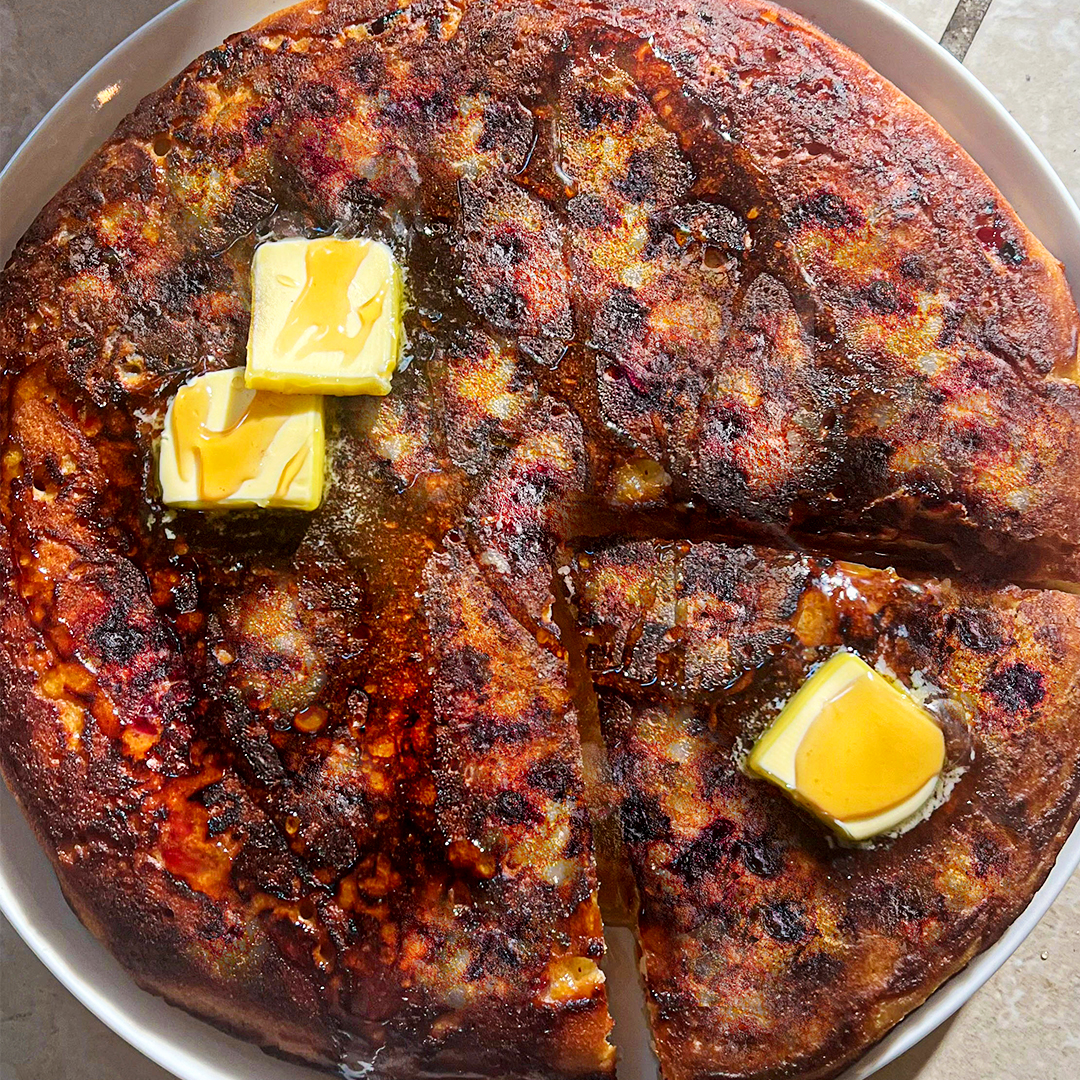 In the French toast, waffle, or pancake debate, we're firmly Team Pancake. And this isn't your regular pancake—it bakes in the oven (which means zero flipping!), feeds up to six people, and uses up any leftover cranberry sauce from Thanksgiving. If you don't have any cran sauce, feel free to swap in whatever jam (or fresh berries!) you've got around.
Get the recipe for Leftover Cranberry Sauce No-Flip Pancakes:
Print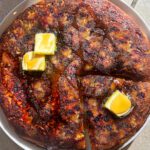 Leftover Cranberry Sauce No-Flip Pancakes
---
1½ cups

all-purpose flour

2 tablespoons

granulated sugar

1½ teaspoons

baking powder

¼ teaspoon

baking soda

1 teaspoon

kosher salt

1½ cups

buttermilk

3

medium eggs (or

2

large)

2½ tablespoons

unsalted butter, melted, plus more for serving

1 tablespoon

vegetable oil

⅔ cup

cold cranberry sauce
Maple syrup, for serving
---
Instructions
Heat oven to 375 degrees.
In a large bowl, whisk together flour, sugar, baking powder, baking soda, and salt. In another large bowl, whisk together buttermilk, eggs, and 2 tablespoons of melted butter. Fold in dry ingredients and then add cranberry sauce into the batter. Don't over-mix—you want the batter to look marbled.
Heat remaining ½ tablespoon of butter. Oil in a 10-inch oven-safe skillet over medium-high heat. Add batter to the pan and spread to the edges. Cook just until the edges are set, 5-7 minutes. Transfer the skillet to the oven and bake for 10-15 minutes until the pancake is golden and puffed on top.
Place a serving plate over the skillet and carefully invert the pan to release the pancake. Cut the pancake into wedges and serve with butter and maple syrup.
---
Have more Thanksgiving leftovers? Try one of these recipes:
Stuffing Cakes with Chimichurri Yogurt
Cheesy Mashed Potato Croquettes