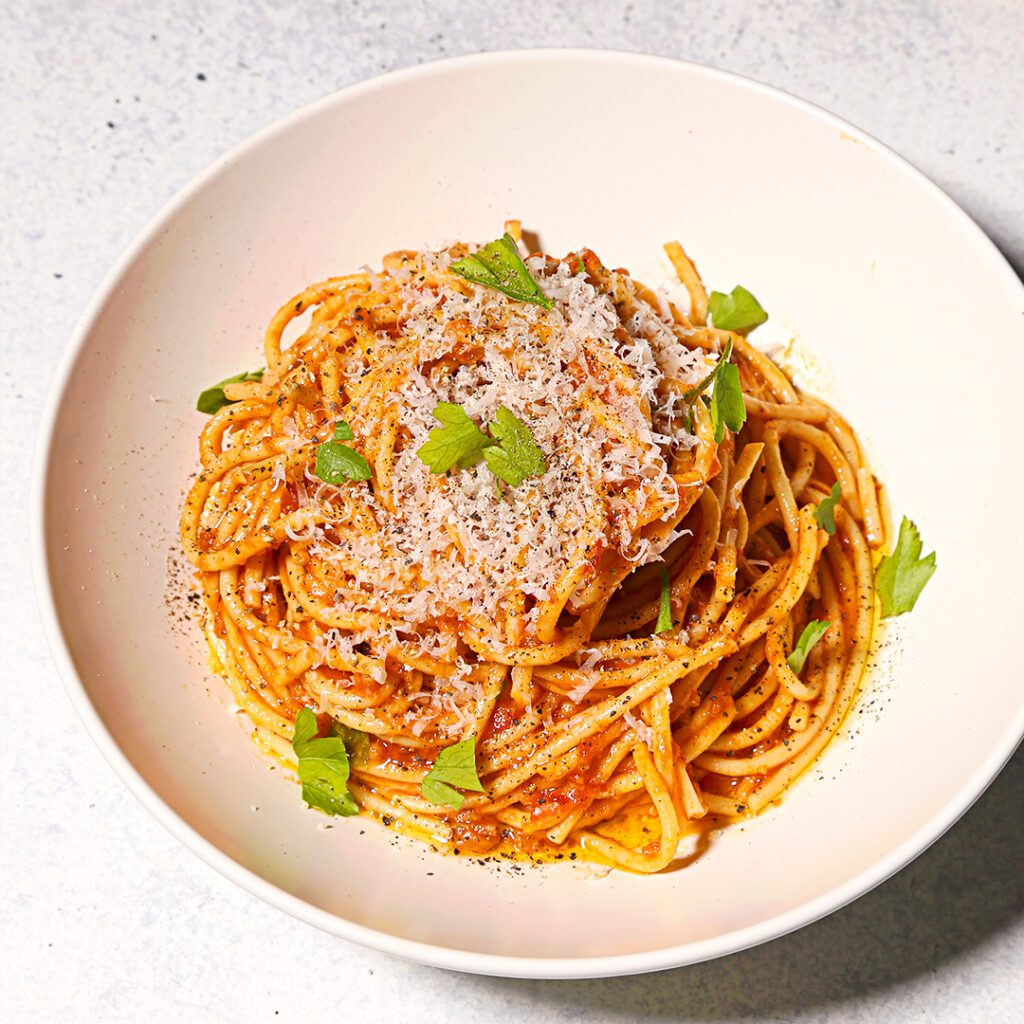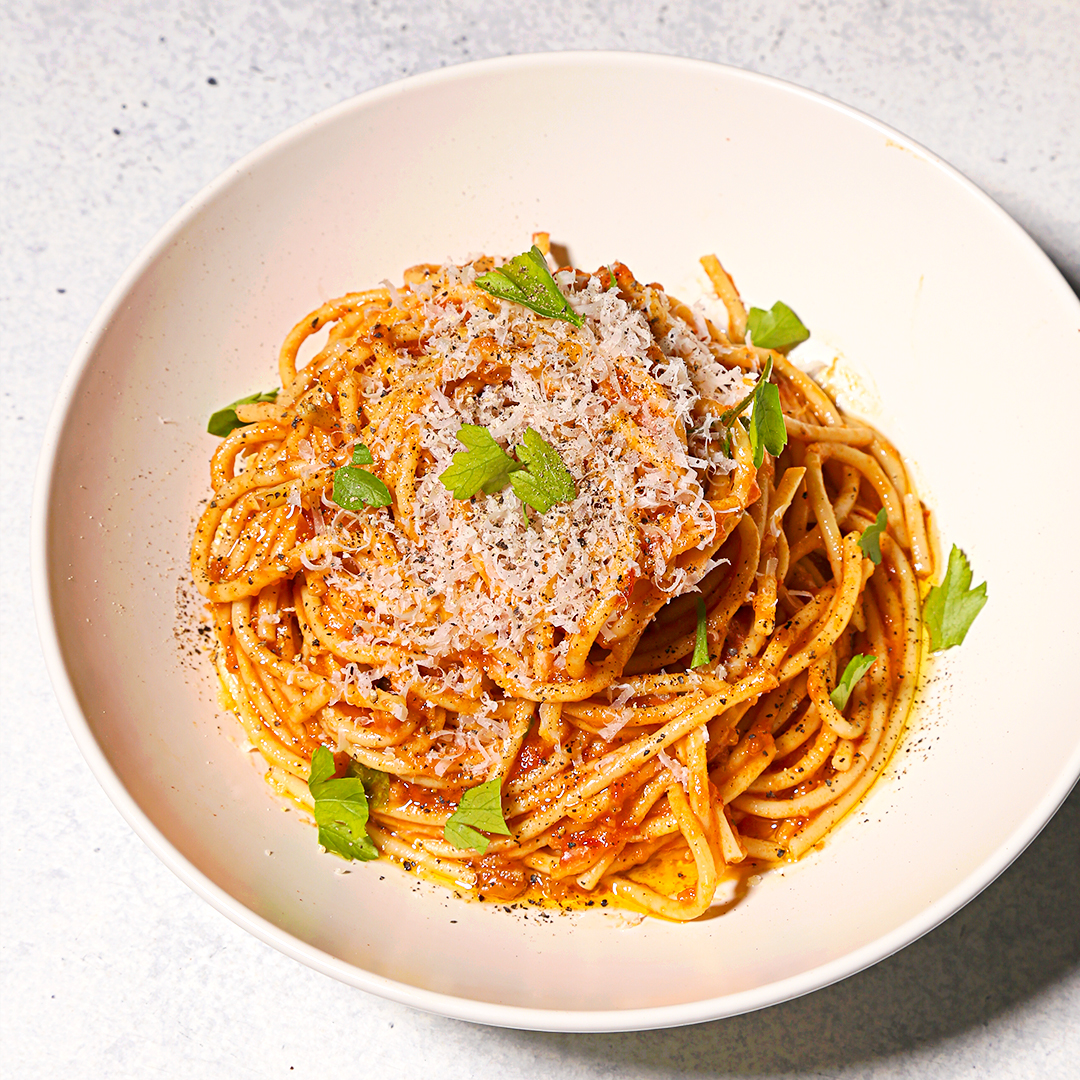 We love jarred marinara sauce (especially our own Odds & Ends version!) for extra easy weeknight meals, but we can never resist the urge to add an extra flavor boost.
Boil some spaghetti, follow our tips below, and you'll have a pasta dish that could pass as homemade in no time.
Concentrate the Flavors
To intensify the flavor, simmer sauce on low heat until reduced by at least a third or a half. Bonus points if you add a little tomato paste in there, too!
Use Your Spice Cabinet
Throw in spices like red pepper flakes, paprika, oregano, garlic powder, and onion powder to add complexity to your sauce.
Always Add Aromatics
Sauté garlic, shallots, or onions in some oil before mixing in your sauce.
Cheese!
Add grated Parmesan or pecorino into your sauce (and don't forget to grate some more on each serving).
Boost the Umami
This one's Emerald's (our culinary content creator!) favorite—add a few anchovies to a pan with hot oil and cook until dissolved. Vegetarian? Try this with Kalamata olives or crushed capers.
Beef It Up
With add-ins like sautéed vegetables (carrots, bell peppers, even broccoli) and cooked proteins like Italian sausage and ground chicken.
Balance the Flavors
Taste your sauce, then add acid (a splash of lemon juice or vinegar), sugar, and salt according to your preference. Every jarred sauce is different, so be sure to taste along the way!
Freshen Up With Herbs
When you're about ready to eat, add fresh basil, parsley, and/or oregano.
Don't Forget the Dairy
For extra creaminess, stir in a pat of butter, a healthy pour of heavy cream, or some ricotta or mascarpone.
Like this? Keep reading:
Our Sauce Guide: How to Master Creamy, Tomato-y, and Nutty Sauces
Try This One Pot Lemony Rigatoni with Mushrooms and Peas