Welcome to our series, What The Heck Do I Do With This? We know that mystery Misfits Market boxes can be overwhelming, so we want to help you put a single ingredient from your Misfits Market box to delicious use. Next up: the lemon!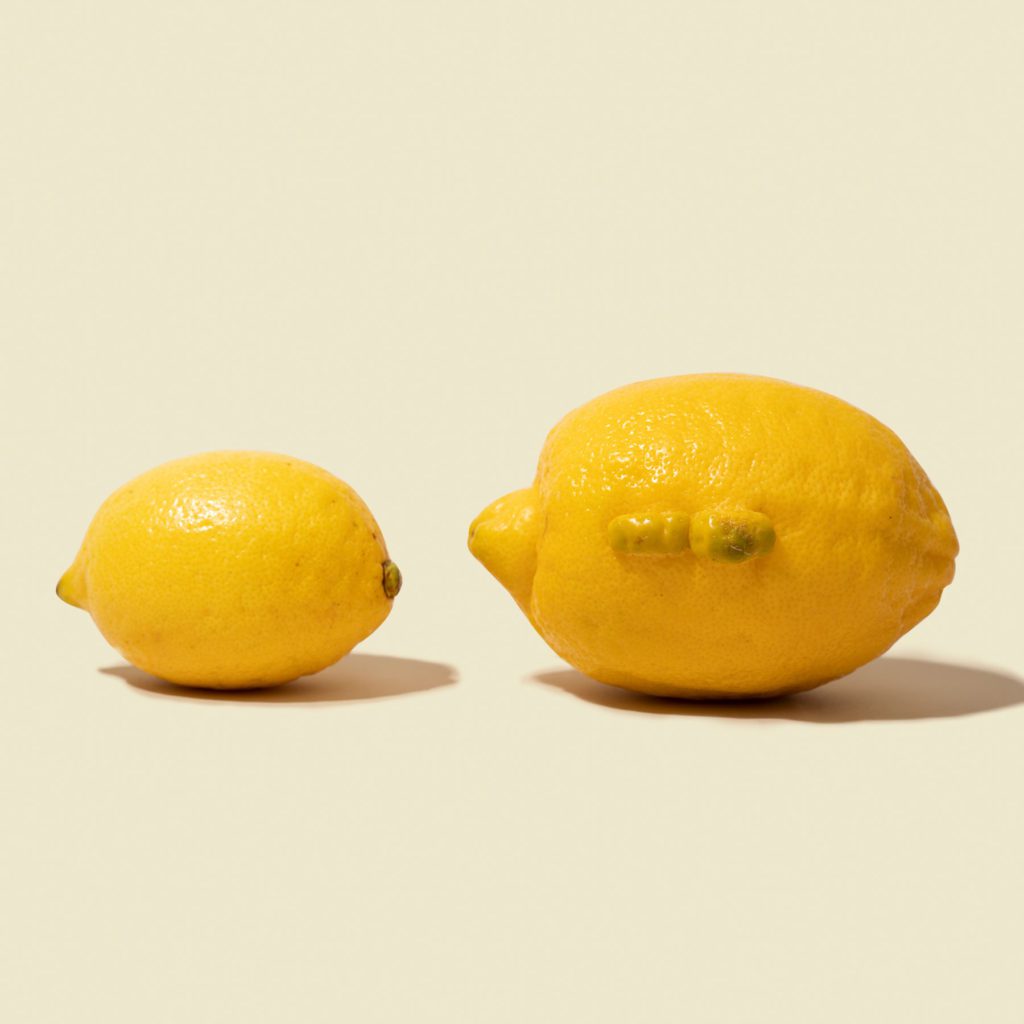 If you're not a big cocktail or lemonade drinker, a bounty of lemons can leave you feeling like a big sucker. Luckily, there are many brilliant recipes that allow you to use a lot of lemons at once—and a few that may use just half a lemon, but that sour juice adds so much flavor. Lemon can both enhance the flavor of savory and sweet dishes or be the main, tart event.
Read on to get inspired by one of our favorite 16 recipes and let us know in the comments how you incorporate lemons into your cooking!
Thinly-sliced lemons add brightness to herbaceous green beans for an easy weeknight side dish you can enjoy in minutes.
Combine dates (which you can get in our Marketplace from Thursday through Saturday) with a few key ingredients, including lemons, for a no-bake donut-like treat.
Lemon juice is a staple in many salad dressings and this one is no different. This tangy lemon dressing pairs deliciously with spicy arugula leaves and salty fried shallots.
If you have a lot of lemons and a lot of sugar you can make a super simple marmalade that you'll want to spread on toast, muffins—everything!
Don't fear the word risotto! It's actually super easy to achieve with a slow cooker. Take it to the next level with fresh asparagus and lots of fragrant lemon.
Licorice-like fennel and creamy baked salmon are taken to the next level with fresh lemon juice that brightens the entire dish. Even better? You can enjoy this dinner in less than 40 minutes.
Meyer lemons are innately sweeter than your average lemon, but we still think your Misfits Market lemons will be just as tasty in this savory pork dish.
Two keywords: super easy! With just a few key ingredients and some time to spare, you too can have deliciously tart lemon bars to devour.

Top your individual cakes with a sprinkle of confectioner's sugar and fresh berries for a light dessert that everyone will love.
We're always looking for ways to take our basic chicken to the next level. Enter: a fragrant and tasty dinner in the form of slow-roasted chicken with fresh dill and lemon juice.
Sour lemon is offset with sweet honey and spicy enchilada sauce in this Mexican-inspired dinner.
Earthy beets tend to overpower any dish they're added to due to their vibrant color and strong taste. However, there's one flavor that can rival the beet and that's—you guessed it!—the lemon. Because they're secretly high in sugar, beets take on a sweet flavor in this Panna cotta cream that is then offset by a tangy lemon mousse.
Lemon meringue pie is a classic lemon-centric dish for a reason! It's an easy way to use a lot of lemon juice in a single sweet dessert.
Chicken piccata is a fancy way to say breaded chicken served with delicious lemon sauce. Top this deliciously salty dish with fresh herbs and lemon zest to feel exponentially fancier.
Lemon juice helps to make an otherwise simple bread that much more special. Paired with sugary-sweet blueberries, you'll be rewarded with a cake-like treat that's bursting with flavor.
Stuff salt and whole lemons in a jar and allow the salt and the lemon's own juices to get to work. The process removes the bitterness from the peel, allowing you to eat or cook the entire lemon after a week or more—peel and all. You can use them later as garnish, in salads, or in homemade dressings for even more flavor.