With endless picnics and days too hot to even think about lunch ahead, we tend to choose veggie-filled sandwiches and open-faced toasts. While toasted bread is best, you can always use your toaster instead of a grill pan.
Open-Faced Toasts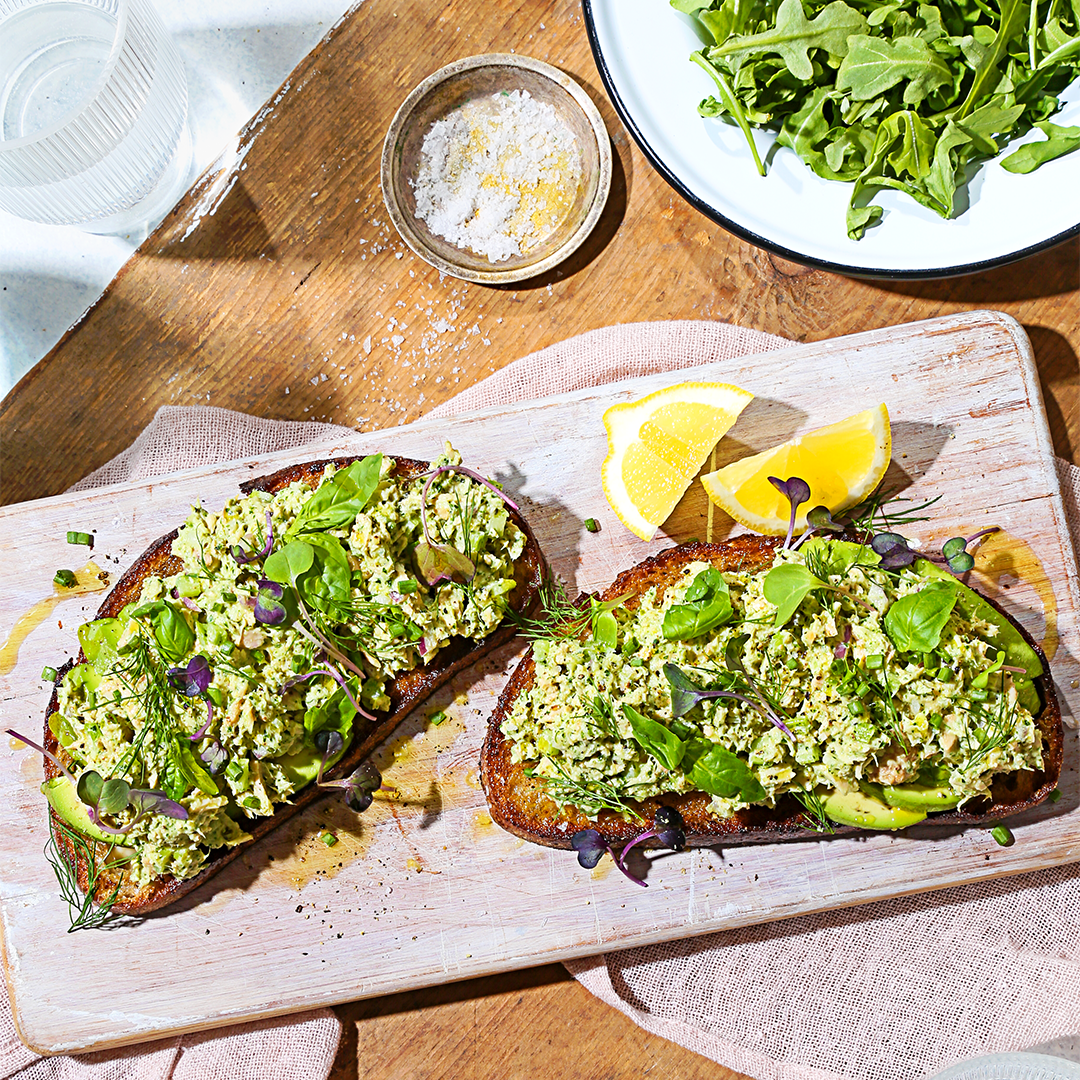 This recipe gives a fresh, herbaceous twist to tuna salad with the addition of a springy green goddess dressing that we pair with sustainably caught canned fish.
Herby Open-Faced Cucumber Tea Sandwiches
Tea sandwiches are such a sophisticated treat. They're light, quick to prepare, and certainly Instagram-worthy.
Cannellini Bean and Tuna Salad Toast
Take tuna salad to the next level with the addition of canned cannellini beans. Or maybe we're taking bean salad to the next level with the addition of tuna? Regardless, the creamy beans mixed with salty tuna, fresh herbs, and bright lemon juice makes for the most delicious lunch.
Crostini with Whipped Ricotta and Mint
Serve 'em up as an quick afternoon lunch, or the preamble to a larger meal. Whatever hour you choose to enjoy, we can pretty much guarantee it'll be a happy one.
Ricotta and Tangled Asparagus Toast
Piled high with fresh asparagus, this toast makes a perfectly acceptable summer lunch.
Sandwiches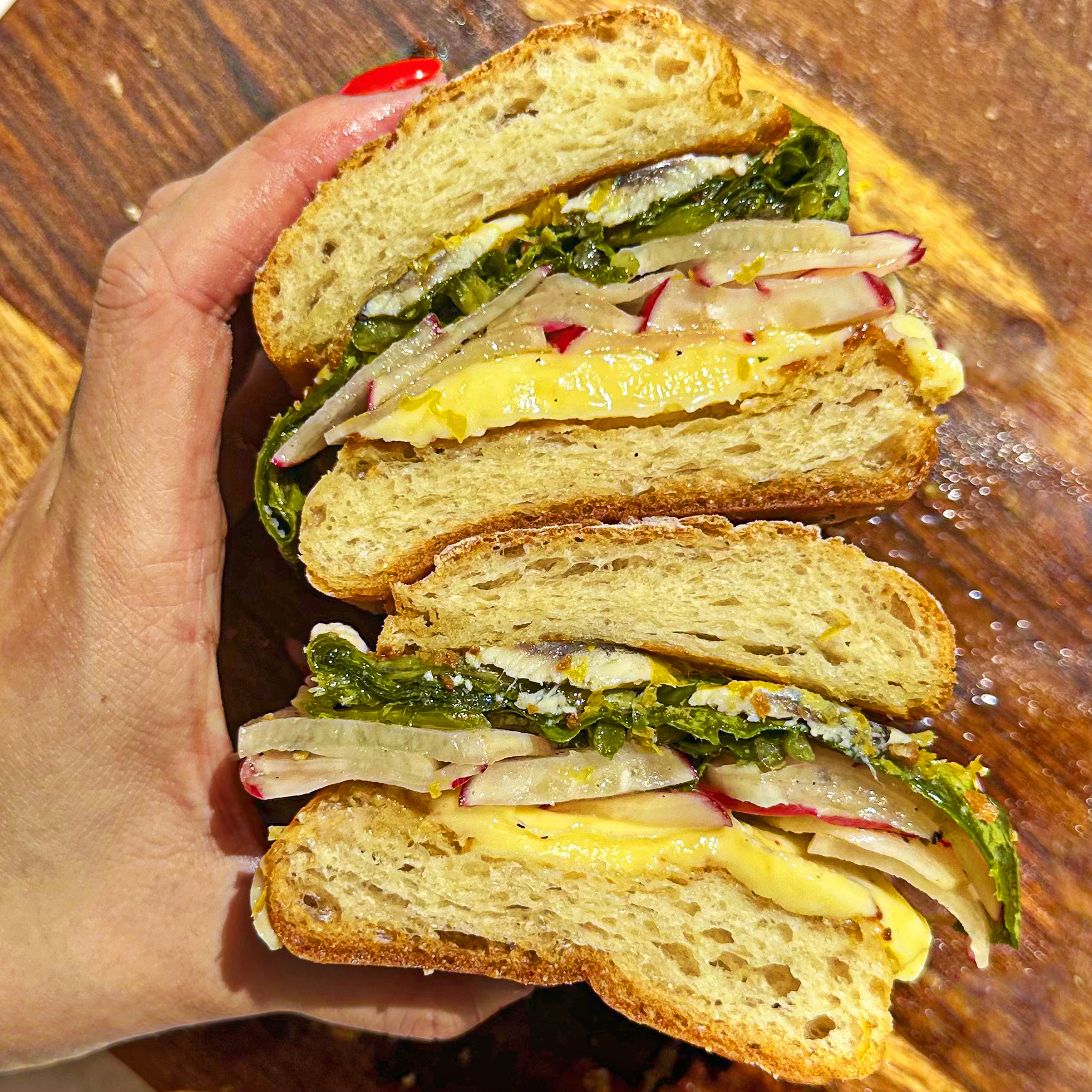 Creamy salted butter is the ideal counterpart to spicy radishes in this super simple sandwich recipe.
Veggie-Filled Green Goddess Sandwich
The zesty green goddess sauce takes a veggie-loaded sandwich to the next level.
Too hot to cook? Try these other no-oven-necessary recipe ideas: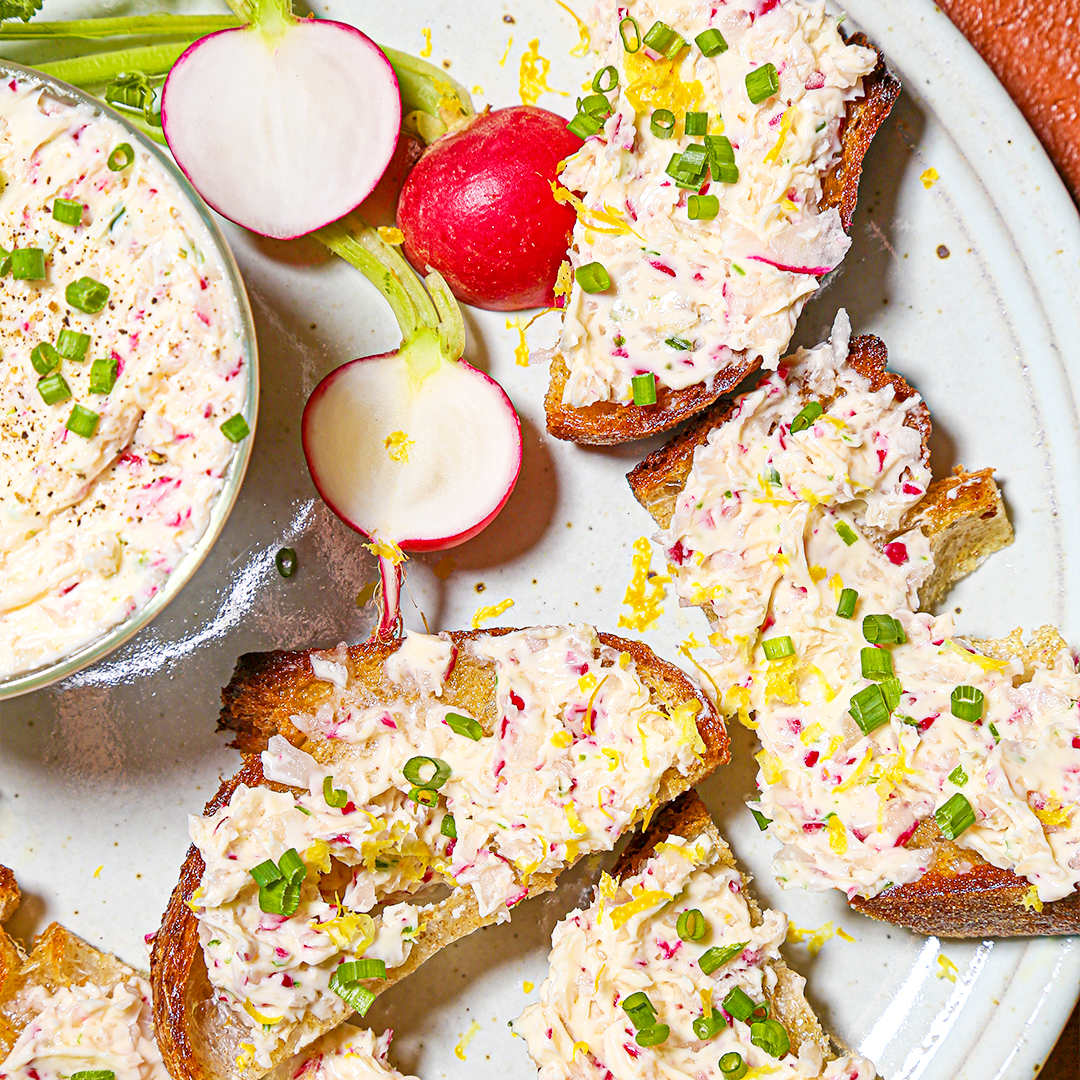 11 Desserts That Require No Heat