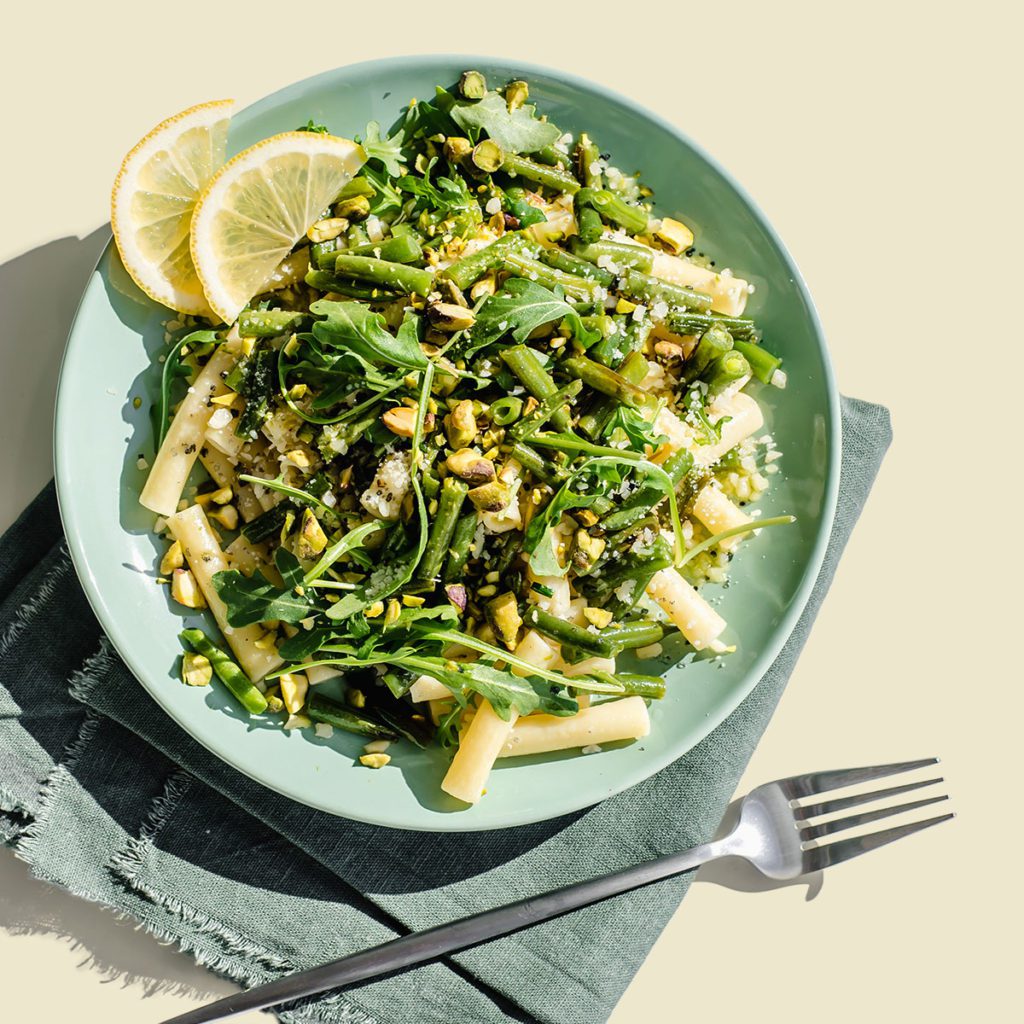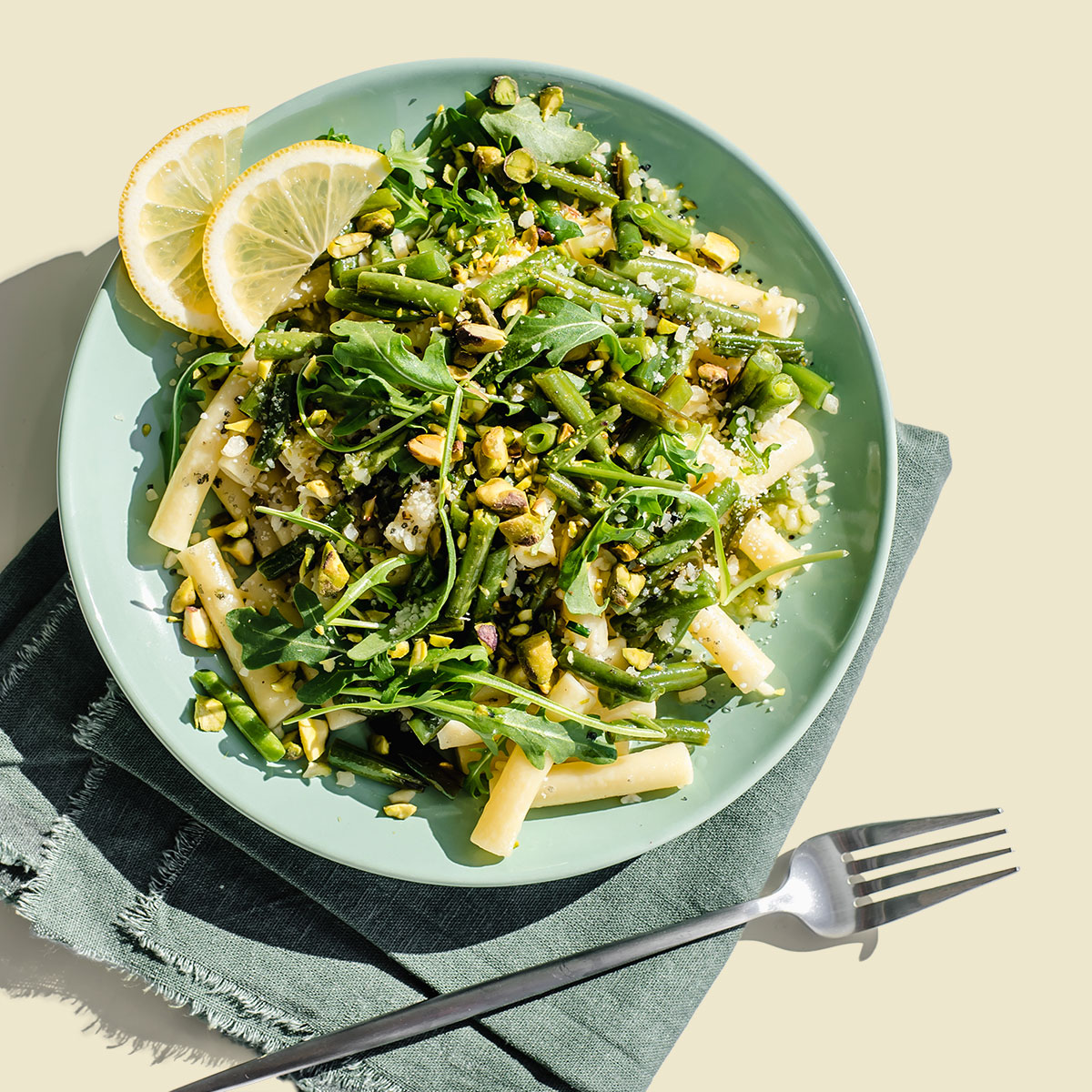 We have a few go-to recipes saved for those boiling summer days when it's too hot to even think about cooking—let alone turn on the oven. Most of these recipes require little prep and almost zero oven time. And anything that is baked or roasted will taste just as good chilled the next day. Your prerogative.
Creamy pasta salad? Not in 2020. Consider this crunchy green bean version the modern spin you didn't know you needed. Some stovetop required for the pasta and green beans, but once they're cooked, let them chill out. Then, pair pasta and beans with a light lemony dressing for a cold dish that tastes even better the next day at the family picnic.
Sweet, juicy watermelon pairs perfectly with tangy homemade pickled onions and crunchy, peppery radishes. Basically, this salad is an explosion of flavor and texture with little-to-no cooking required.
This blended salsa calls for lots of summery tomatoes and red onion. But you could try this with bell peppers and yellow onions. Or a Serrano pepper instead of a jalapeño. Or mint instead of cilantro. Follow the quantities but have fun playing around with different ingredients.
Some cooking required since this salad calls for heat in the form of a grill or grill pan. But, it's just as tasty with fresh, raw stone fruit, too.
A fragrant and simple dressing—this time in the form of a honey cilantro sauce—can take simple salads and slaws to the next level with just a single drizzle. This slaw is full of textures. Crunchy jicama. Soft mango. And lots of flavor thanks to its versatile dressing.
Root vegetables need not be relegated to roasted dishes alone. Even in the summer, we still have an abundant amount of carrots, radishes, and even beets. Thinly slice them and serve with a versatile and refreshing dressing for a cool new way to eat root vegetables.
While you have to turn on the oven to roast the beets first, the rest of this recipe requires zero cooking. And this is one dish best served cold.
No oven required if you use pre-baked bread or croutons instead of heating up your own. Use the stove top for just for a few minutes to get a nice char on your peppers. It won't be long enough to warm up the kitchen but just enough heat to bring out the pepper's natural flavors.
If you're roasting potatoes for dinner, go ahead and double the batch and chill the extras. The next day, combine it with a creamy mayo sauce with lots of curry powder for a spicy—yet cool—potato salad.
Beets, cucumbers, onions, peppers. A lot of your Misfits Market veggies can be turned into tangy, sour pickles with a few key ingredients and some boiling water.
There's nothing better than juicy summer tomatoes and refreshing mint, and this Mediterranean-style salad combines both. We like this dish as a side, but it can be served as a vegetarian-friendly main dish, too. If you don't have chickpeas, use pre-cooked quinoa.
This fruity salsa perfectly pairs sweet and spicy with juicy mango and blueberries with a kick from fresh jalapeño.