Now that we're stocking up more than ever, we're seeing potatoes in an entirely new light. They can hang out, unrefrigerated, for up to 3 months as long as they're kept in ideal conditions. Think: Cool, dark, and dry. If the spud was ever an afterthought in your eyes, it may now be a kitchen must-have—and there are so many more ways to enjoy them other than fried or mashed.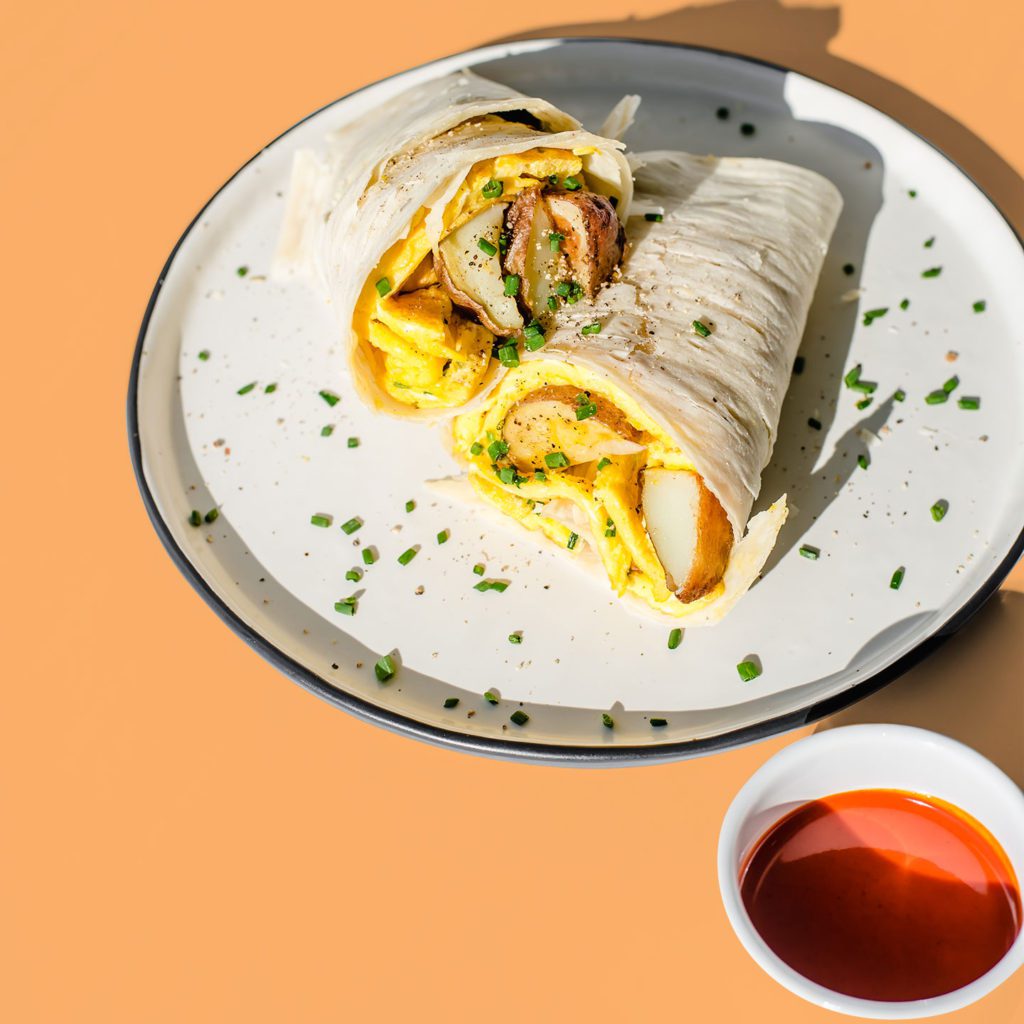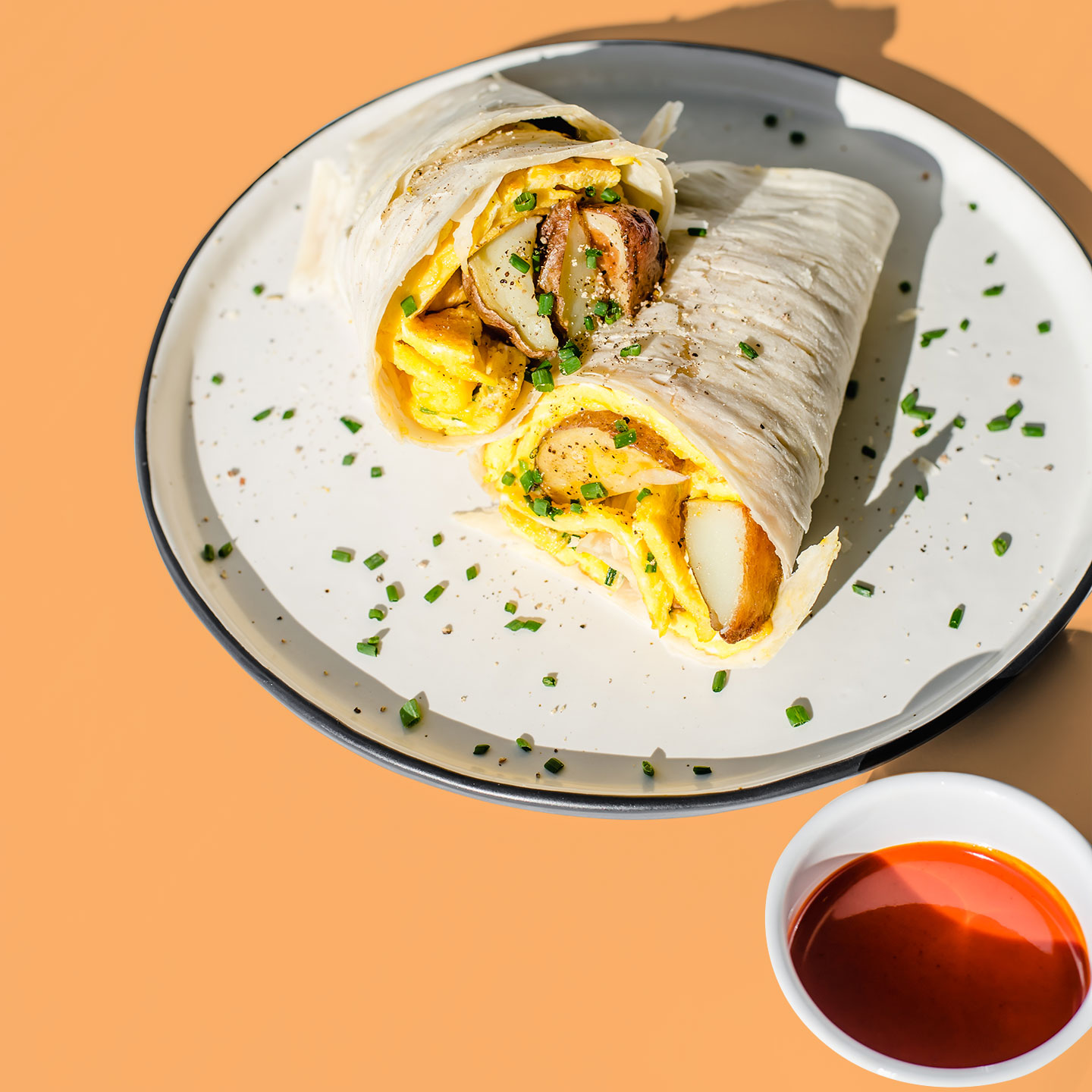 Start with roasted red potatoes. It's one of the easiest ways to enjoy potatoes and other root veggies. After you follow this simple roasting method, you can enjoy them as a side dish to your favorite main course or use pre-roasted potatoes in a number of dishes from a filling breakfast burrito to a chilled potato salad. The best part? You can cook them once and eat in a number of ways!
What you'll need:
3 cups red potatoes, quartered
2 tablespoons cooking oil of choice
1 teaspoon salt
1 teaspoon black pepper
1 teaspoon garlic powder
What to do:
Preheat oven to 425°F.
In a large mixing bowl, toss all ingredients together until well coated. Transfer to a baking sheet.
Roast for 30-45 minutes or until fork-tender.
Then you can make:
Print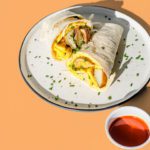 Red Potato Breakfast Burrito
---
3

eggs, beaten

1 teaspoon

cooking oil

1 tablespoon

chives, finely chopped

1/4 teaspoon

garlic powder

1/4 teaspoon

salt

1/4 teaspoon

black pepper

1 cup

roasted red potatoes

1

large tortilla wrap
---
Instructions
In a medium mixing bowl, beat eggs and add salt, pepper, and chives.
In a small saucepan, bring oil to medium heat. When warm, cook the egg mixture, stirring gently until desired texture is achieved.
Toast tortilla in a dry frying pan until crispy on both sides. Remove from heat and add eggs, potatoes, and other toppings like chopped tomatoes, red onion, and diced bell pepper. Wrap into a burrito, top with your favorite hot sauce, and enjoy!
---
Print
---
2 cups

roasted red potatoes, chilled

1/2 cup

mayonnaise or vegan alternative
Juice from

1/2

lime

2 teaspoons

curry powder

1/4 cup

chives, diced

1 tablespoon

cilantro

3 tablespoons

dried goji berries, raisins, or chopped apples

1/2 teaspoon

salt

1/2 teaspoon

black pepper
---
Instructions
In a large mixing bowl, toss all ingredients together and stir until well incorporated and combined.
Serve as is for a refreshing side dish or pair with fresh veggies in a wholesome wrap. Enjoy!
---