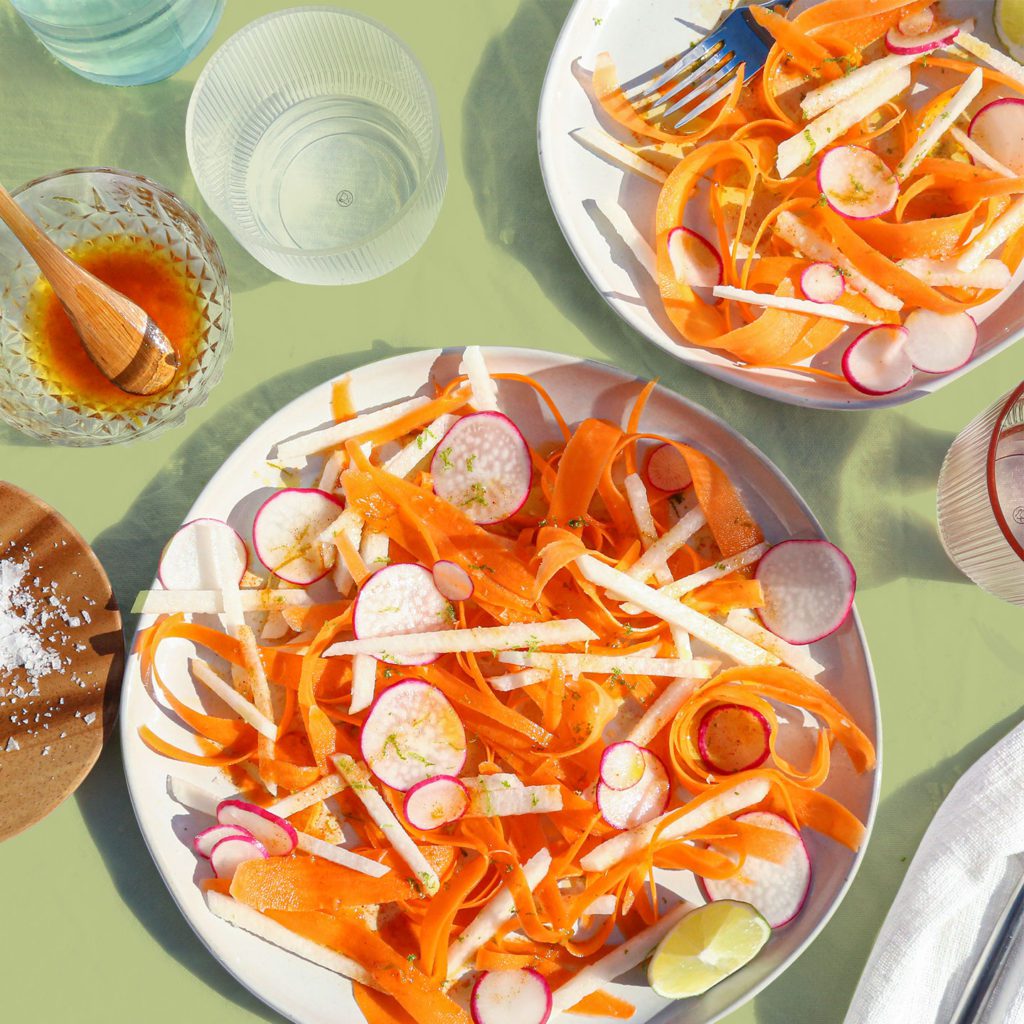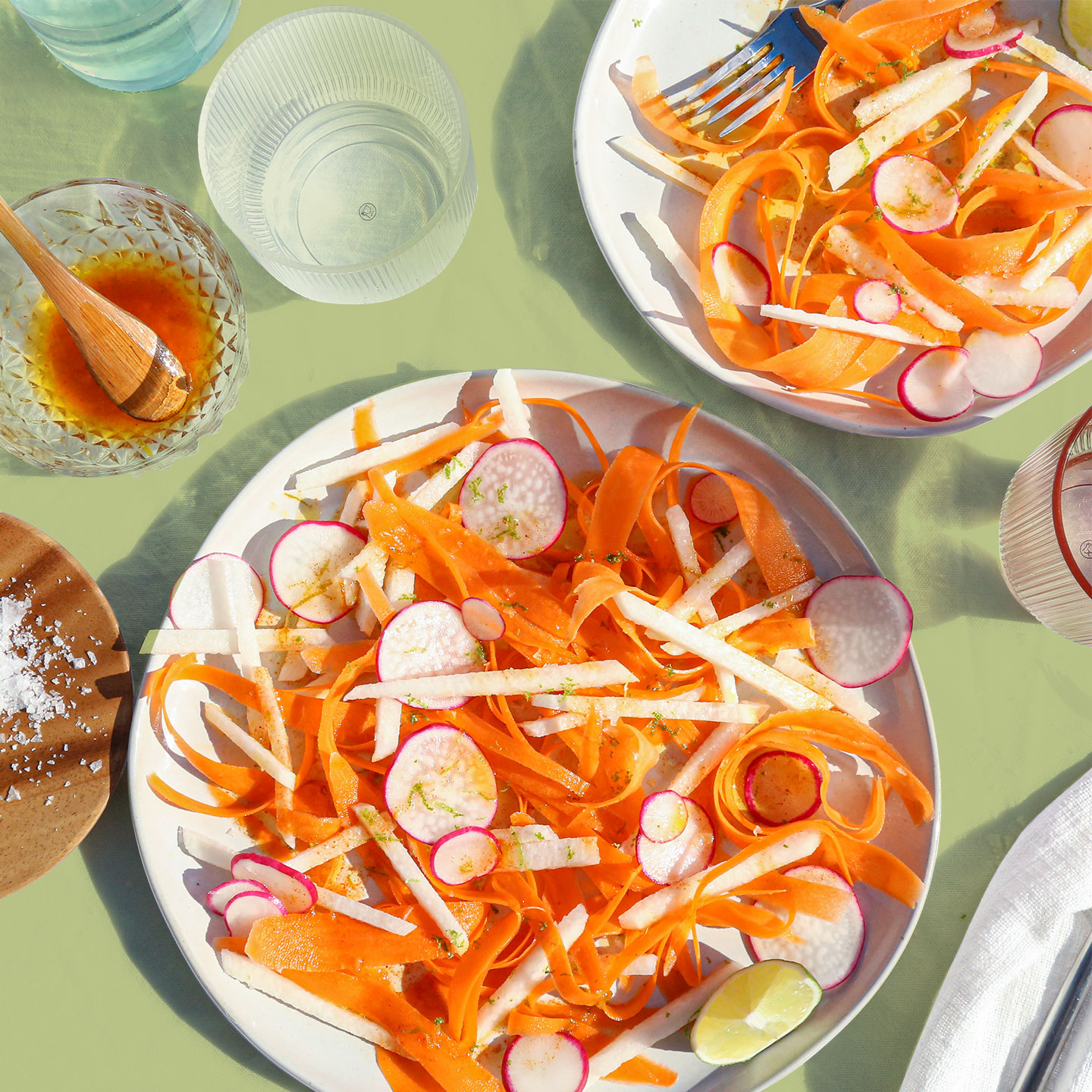 We like to think out-of-the-box—even when it comes to something as simple as a salad. So while Caesar, wedge, and garden salads might all involve some kind of lettuce, you won't find any leafy greens in our salad roundup. Not only does this approach come in handy when you're all out of romaine, it just might inspire you to come up with your own creative salad combos!
1. Carrot and Jicama Salad with Chile Lime Vinaigrette
There's something very sunny about this salad. A zippy little snack for grazing al fresco: crunchy carrots, jicama, and radishes thinly sliced and dressed with a chile-lime vinaigrette.
2. Couscous Salad with Tomatoes and Crispy Chickpeas
We use the couscous as a base and add some very-late-summer tomatoes and cucumbers, crispy chickpeas, and tangy feta. This is a weeknight meal at its finest.
Thinly sliced broccoli gets tossed together with crunchy green apple and snap peas in a yogurt-based dressing.
4. Fennel, Apple, and Walnut Salad
Sweet apples, fresh celery, and anise-like fennel come together in a refreshingly crisp salad that you can prepare in just minutes.
5. Potato Salad with Celery and Whole-Grain Mustard
When it comes to BBQs, those center-of-plate proteins—burgers, chicken, and hot dogs—generally get all the attention. But we're all about the veg-forward side dishes that make cookouts great, like the underrated potato salad.
6. Roasted Red Pepper Panzanella
Traditionally, juicy tomatoes are tossed in, but our version uses charred red peppers instead—with creamy cheese thrown in for good measure.
7. Shaved Radish and Cucumber Salad
This refreshing salad utilizes crunchy radishes—both red and watermelon varieties, though any would work—and crisp cucumbers. It's bright. It's flavorful. And it calls for an easy walnut- and herb-based topping that adds even more crunch and flavor.
Here's a riff on a traditional spicy Thai salad but with a few ingredient swaps to make the shopping easier for home cooks. This recipe is for a single serving, so it's great for lunch or dinner for one.
9. Spring Pea, Radish, and Mint Salad
With crunchy radishes and peas, fresh mint, and lots of salty feta, this salad manages to hit all the right notes.
Sweet stone fruit and nutty, salty Parmesan are one dynamic duo we can always get behind.
Cool mint and sweet watermelon are two unexpected flavors that perfectly complement ripe summer tomatoes in this simply delicious—and totally simple—side salad.
Next time you fire up the grill, add this cool-meets-spicy cucumber salad to the side instead. It's refreshing and crunchy and has just the right amount of heat.
Like this? Read more:
Close Out Corn Season With 9 Must-Try Recipes
11 Ways to Celebrate National Potato Day