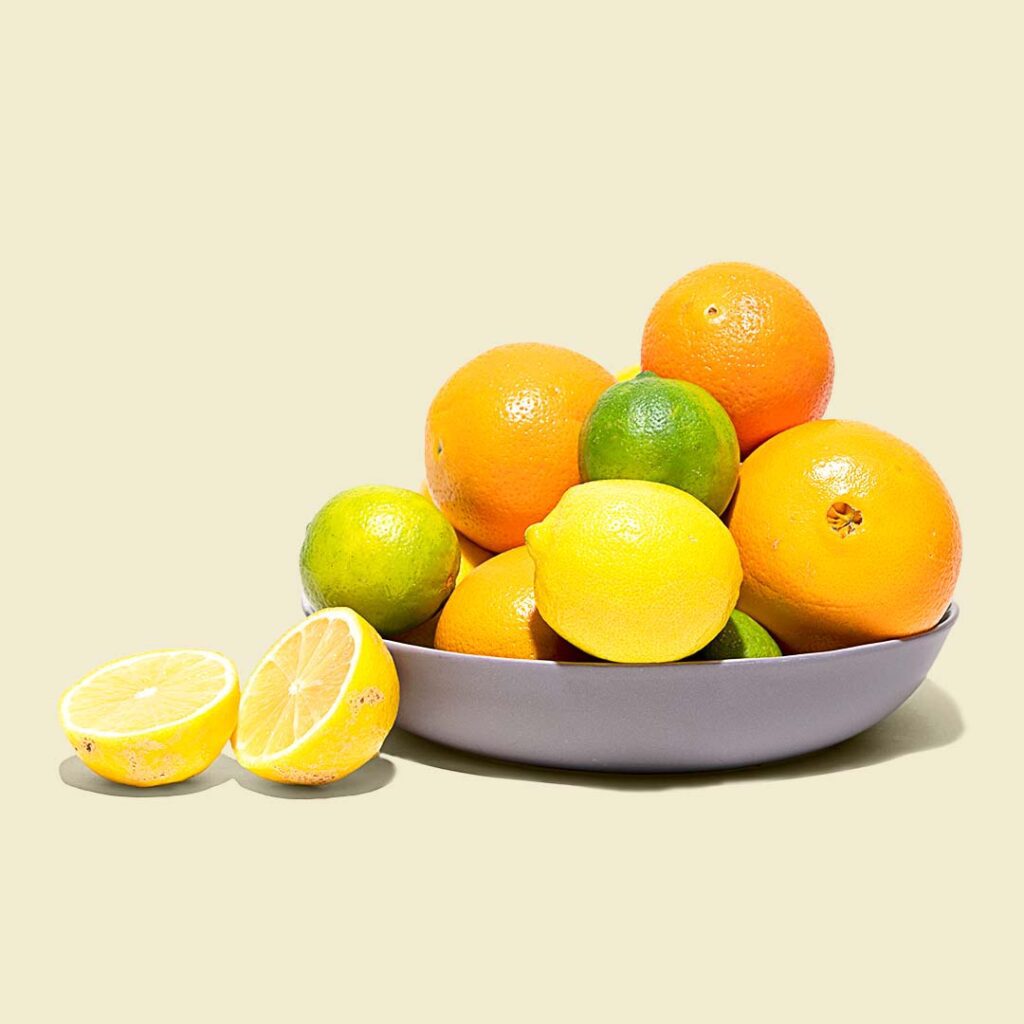 Having Bobby Flay as our chef-in-residence comes with a few perks, like getting to pick his brain on his absolute must-have countertop staples. Beyond the usual oils and vinegars, we discovered a soft spot for one particular kind of allium. 
AKA The Seasoning Staples
Honey
"If you watch me cook at all, I use honey all the time in my cooking," Bobby says. "I use it to kind of chill out the big, bold flavors in my food, whether it's chili peppers or garlic or something like that." It also comes in handy when he's making barbecue sauces, glazes, and honey butter.
Oils
"I really love a light avocado oil to cook with," he says. "It's got almost zero flavor—and that's a good thing." He uses avocado oil spray to oil up a griddle or waffle iron for breakfast, but for salad dressings, condiments, and any kind of bread dipping, he keeps a couple different kinds of extra-virgin olive oils on hand.
Salt and Pepper
All chefs know that salt and pepper are the stepping stones to good-tasting food. In his kitchen, Bobby opts for a rotation of different salts and freshly ground black pepper. "I use kosher salt most of the time, and I grind my own black peppercorns and I just put 'em in a bowl as opposed to having it in a pepper mill," he says. He reserves flaky sea salt for when he wants a little crunch or to counterbalance sweetness, and uses the smoked version on steaks.
Vinegars
Bobby said it best: "Where there's oil, there must be vinegar!" For dressings and pickles, he stocks a trifecta of white wine vinegar, red wine vinegar, and apple cider vinegar. You'll also find balsamic glaze in the mix for "roasted vegetables and fresh mozzarella."
The Perishable Extras
AKA The Bonus Items
Alliums
"I always have onions, garlic, shallots, Spanish onions, and red onions," he says. "I always say everything good starts with onions and garlic, whether you're cooking a bolognese sauce or a tomato sauce." His biggest piece of allium advice, though, is to not forget about shallots. "It's great to even make a shallot oil and cook with it. That's something you'll see in a lot of Asian cooking, which I've totally adopted."
Bread
"I always have a country loaf or a baguette around, because I like to make toast to serve with my eggs," he says. You'll also find it on the side of pasta dishes. "I know a lot of people on no carb diets, not me."
Citrus
When he's in need of acidity, Bobby usually turns to citrus. "Yes, vinegar is good, but sometimes you just need that fresh, bright acidity," he says. "So I always have lemons, oranges, and limes."
Wine
"If I don't finish a bottle of wine, I keep it, of course, and I cook with it," says Bobby. Another pointer: "I always say only cook with wine that you would drink, because you're gonna concentrate the flavor of the grape no matter what you're cooking and you're gonna taste it for sure."
Hungry for more? Try this:
Bobby Flay's Orecchiette with Toasted Breadcrumbs
Bobby Flay's Griddled Toast with Radish Butter