Consider it your first step into deep spring cleaning, countertop edition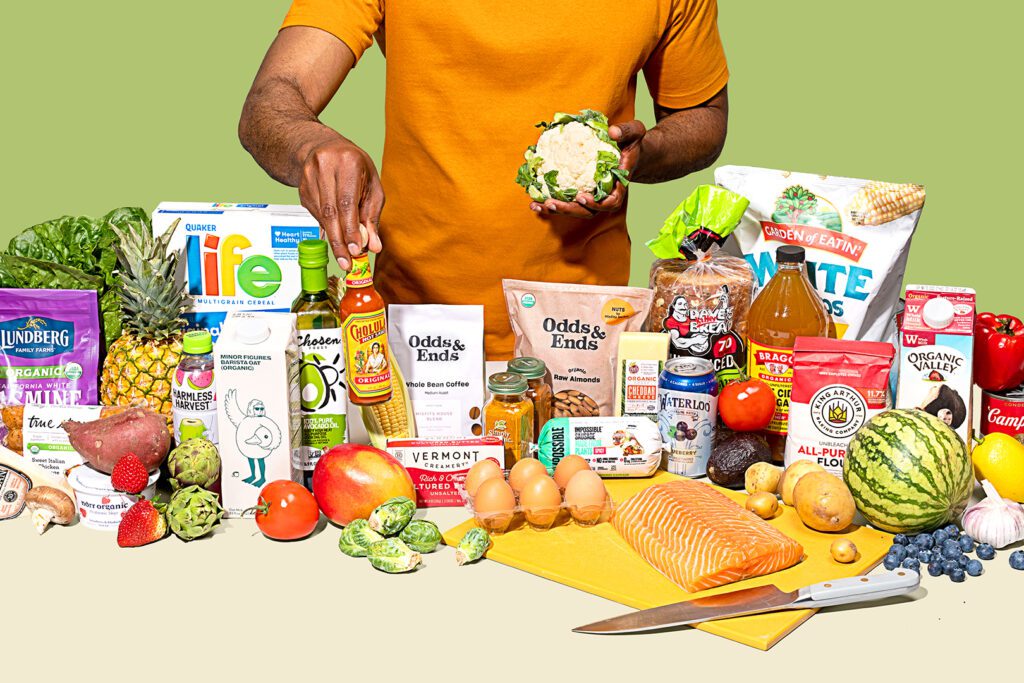 Ah, counter space. It's the cornerstone of every kitchen, and therefore a natural home for your most-used ingredients and utensils. Yet not all kitchens are created equal, which is why we devised a way to help you make the most of your counter space based on how much you have, no matter how precious the real estate.
If you only take away one thing, it should be this:
Olive oil doesn't belong on the counter. Nor should it be transferred to a glass bottle for easy drizzling. (This shocked us, too, but when our Director of Private Label and certified Extra Virgin Olive Oil Savante—it's a thing!—Morgan Drummond joined the team, she set us straight.)
While it's undeniably convenient to keep your EVOO within arm's reach, it's best kept in a cool, dry place away from sources of heat: aka, your stove, oven, microwave, or that sunny window your herbs love. Heat and light are two enemies that degrade the quality of a great bottle of EVOO, which must meet specific testing and taste parameters to be considered extra virgin. EVOO is more prone to quickly turning rancid (yuck!) when exposed to heat or light for extended periods of time. Maximize your oil's quality—and your money—by properly storing it.
If counter storage is unavoidable, look for olive oils in opaque bottles or tins (cough, like our Odd & Ends olive oils) as they're more protected from light and, to a certain extent, heat.
If counter space is a luxury…
As city folks know, reasonable rent often comes at the price of kitchen wiggle room. If you're working with a mere sliver of countertop, three-dimensional thinking is the (literal) key to commanding every usable inch. Free up room with a magnetic knife strip, stash those stove-side salt and pepper shakers on a magnetic fridge shelf, and install under-cabinet racks and hooks to keep paper towels or slotted spoons out of sight. All are renter-friendly ways to hack your space without leaving a trace come move-out day.
If you've got some room to work with…
So you have some counter space to work with, maybe enough to leave out a couple appliances. In this case, it's best to organize according to frequency—the stuff we use every day (coffee maker, utensil crock, fruit bowl) get top billing, while we make room for the nice-to-haves, like toasters and cutting boards, as space and use dictate.
Related: Fruits and Veggies That Don't Need to Be Refrigerated
Got a little room to spare? Take a page out of culinary queen Ina Garten's book and keep a salt cellar handy. Nothing makes you feel like a chef like throwing a fistful of salt into a pot.
If you have ample territory…
Lucky you! Not only are you able to roll out a pie crust while prepping multiple main courses, but you can also do so with your most-used appliances living out in the open. Why not keep your favorite cookbooks easily accessible (or a tablet stand, if digital's more your speed)? Decorative canisters for staples like flour, rice, and oatmeal and a butter dish can be nice aesthetic touches, too. If you happen to have a sunny window or two, why not try your hand at indoor gardening with potted herbs like basil and thyme?
What did we miss? Tell us which other must-haves made the cut for your counter space in the comments below.
Keep reading:
How to Be More Sustainable at Every Level
How FIFO Can Help You Get The Most Out of Your Groceries