Get the scoop on Misfits Market's very own brand of thoughtfully sourced, high quality foods.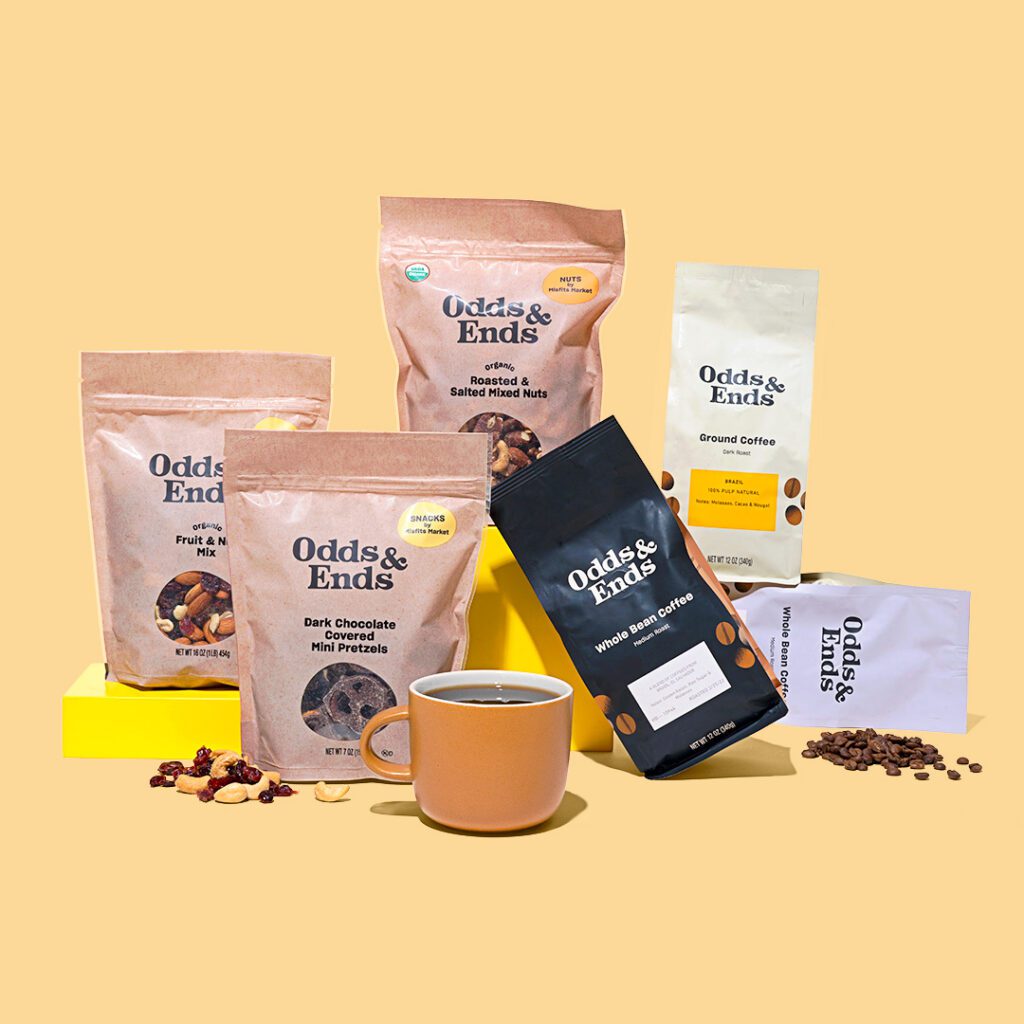 We believe everyone deserves access to affordable, quality food—and we're here to make it easy. With our new Misfits Market branded products, you can stock up on the essentials you need for delicious meals and moments all at prices you'll love.
From the foundation of your next meal to that morning cup of coffee, we've worked hard to offer you products that are thoughtfully sourced, high quality, and always delicious.
Take a peek at what we have to offer: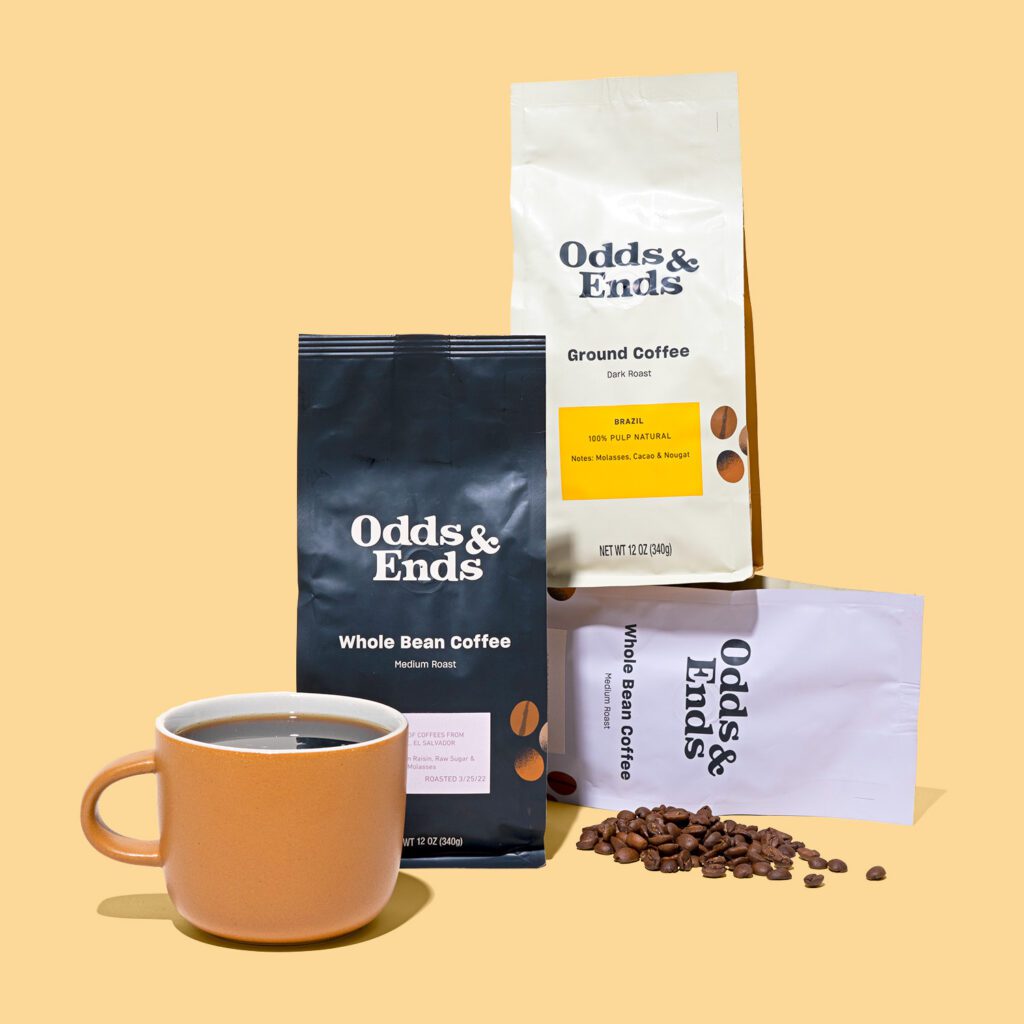 Coffee
Upgrade your morning ritual with coffee beans that are sustainably sourced through direct partnerships with coffee farmers that are in on our mission.
Click here to learn more about our premium coffees.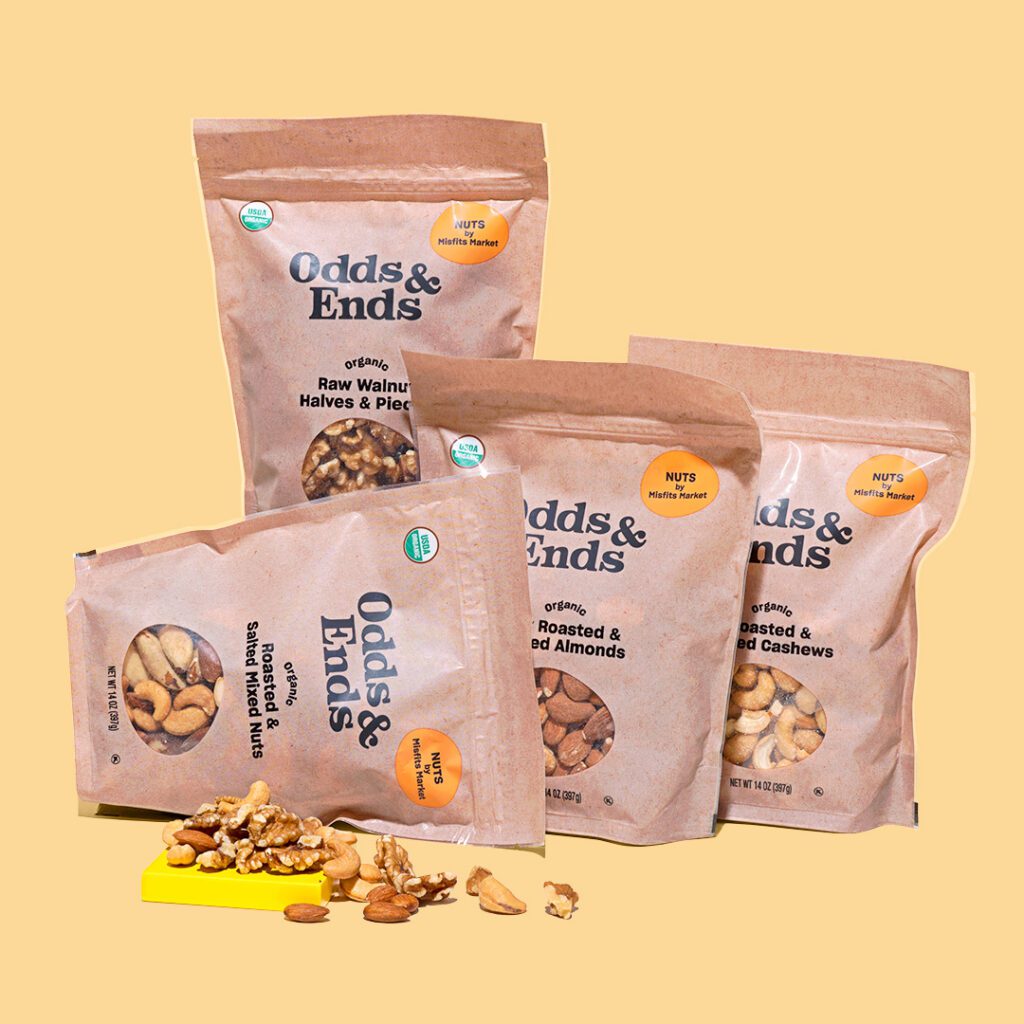 Snacks
When snack time strikes, reach for our selection of crunchy nuts, sweet-and-salty trail mixes, and other craveable classics.
Sweets
When your sweet tooth comes calling, reach for one of our trail mixes chock-full of sweet fruits and chocolates, a mix of dried fruits (mangoes, apricots, and cranberries), or our drool-worthy dark chocolate-covered pretzels.
Coming soon: Pantry
Great meals start with great ingredients. Soon, you'll be able to shop staples like fragrant olive oils, Italian-made pasta, juicy canned tomatoes, and more, so you'll have all you need to whip up a delicious dish at any time.