Use Misfits Market nuts, dried fruits, and more to create sweet and salty toppings.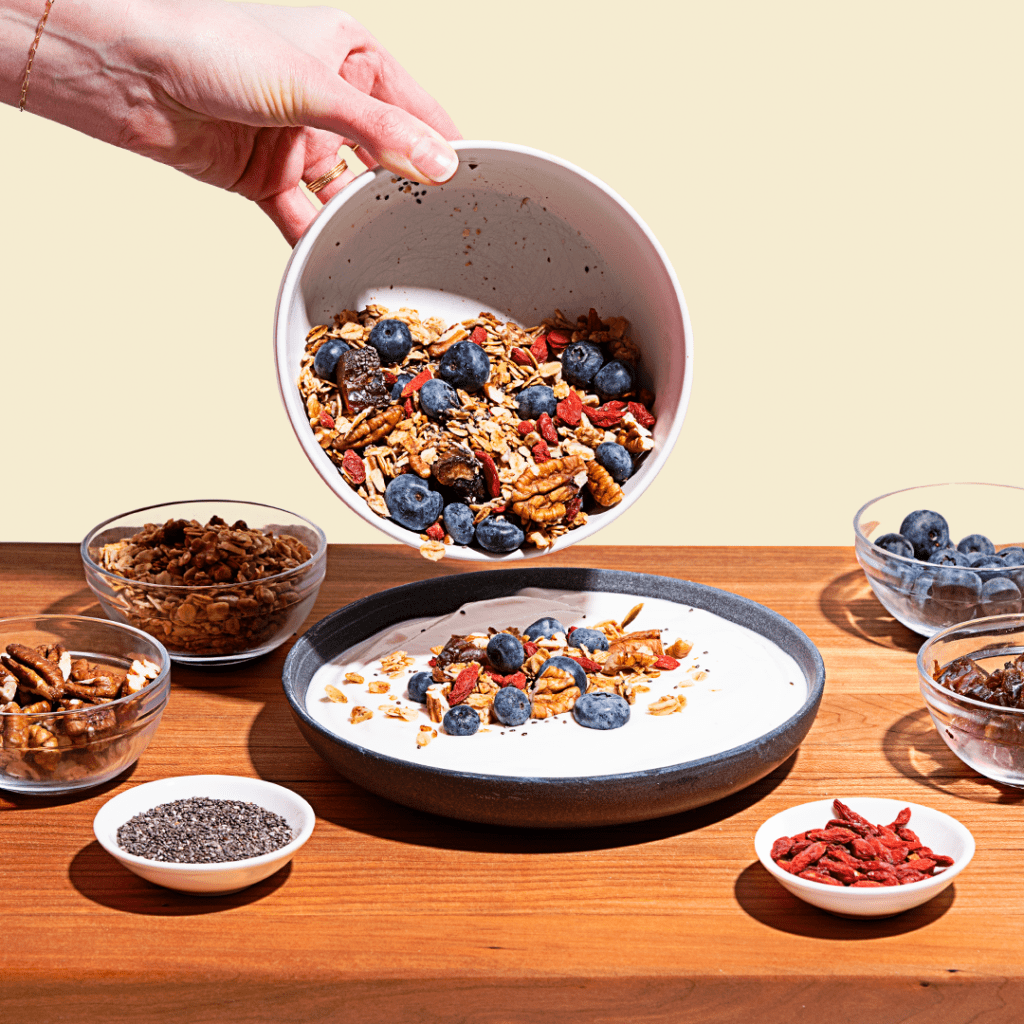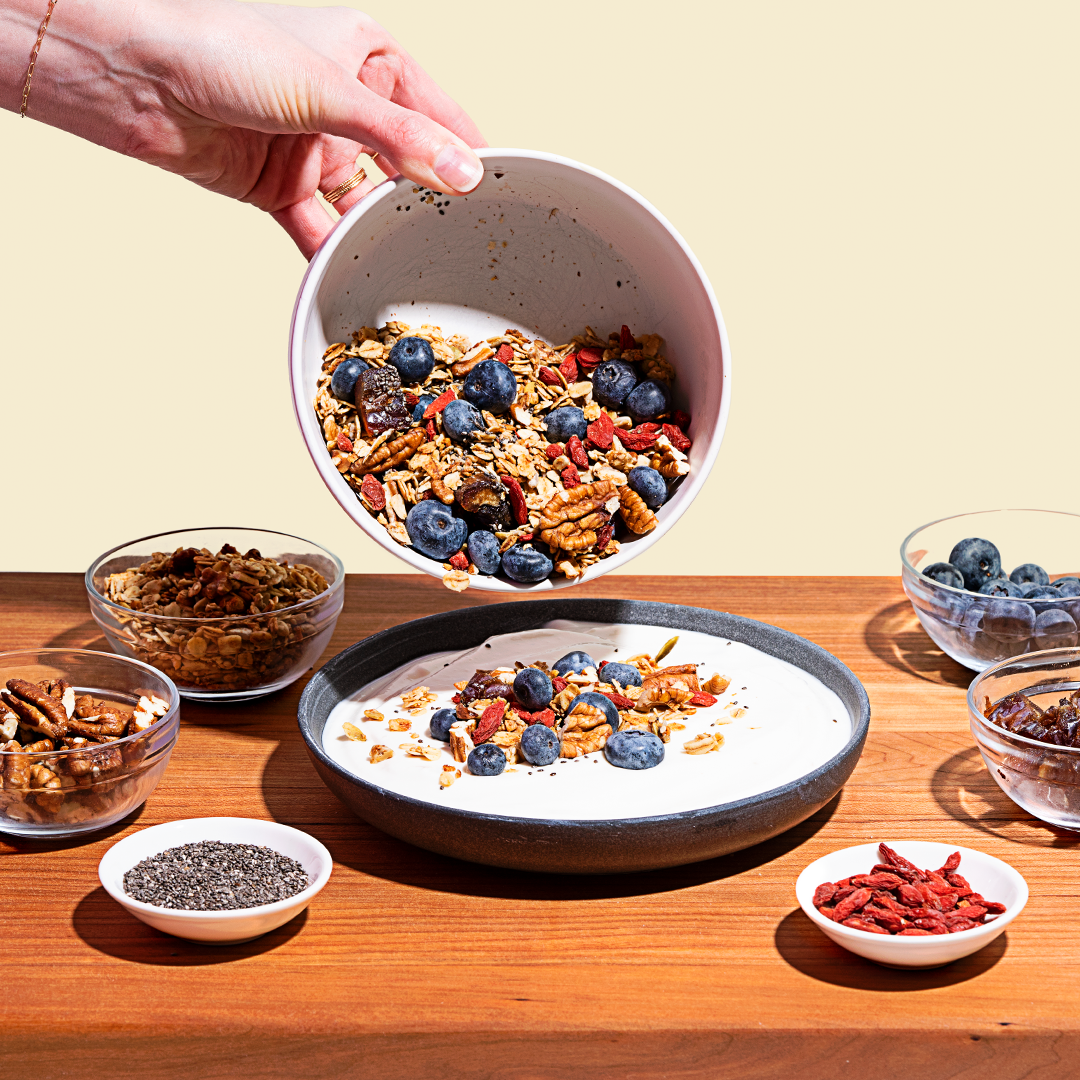 If you missed the news, we just launched our very own brand—Odds & Ends—of thoughtfully sourced, affordable snacks, sweets, and pantry staples. We're now offering a mix of walnuts, almonds, cashews, dried mango, apricots, and cranberries, trail mix, plus dark chocolate covered mini pretzels for good (sweet) measure. But there's so much more you can do than just grabbing a handful of our lightly roasted nuts and sweets on the go.
One of our favorite things to do is mix and match our dried fruits and nuts into new drool-worthy combos that add crunch and flavor to yogurt, ice cream, and even salads. We think each topper needs a little bit of crunch, something soft, and something unexpected. Here are a few ideas to inspire:
The Sweet(ish)
For yogurt, ice cream, and more.
Crunch: Walnuts
Soft: Dried cranberries
Unexpected: Almond butter
Crunch: Chocolate covered pretzels
Soft: Dried mangoes
Unexpected: Dash of chili powder
Crunch: Cashews
Soft: Medjool dates
Unexpected: Flaky sea salt and cocoa powder
Plus, consider adding fresh fruit (blueberries, strawberries), oats, honey, granola, chia seeds, and even fresh mint or basil.
The Savory(ish)
Great for salads.
Crunch: Walnuts
Soft: Dried cranberries
Unexpected: Drizzle of honey
Crunch: Almonds
Soft: Dried apricots
Unexpected: Fresh parsley
Crunch: Pecans
Soft: Dried apricots
Unexpected: Fresh ginger
Don't forget to mix in cheeses like feta, goat, or shredded mozzarella.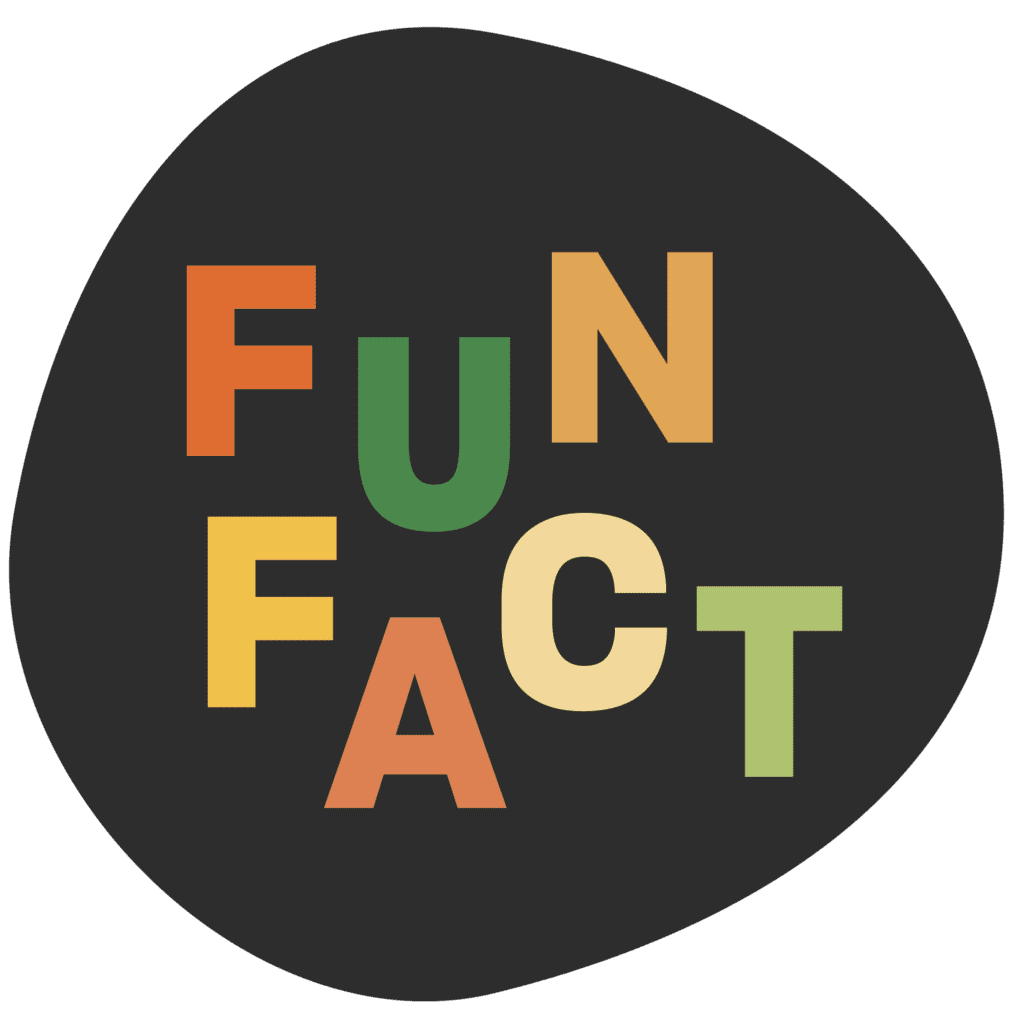 What is the difference between Greek yogurt and regular yogurt?
Greek yogurt and regular yogurt differ in taste and texture, though they are made from the same ingredients. The difference comes in the preparation. Regular yogurt is made by heating milk and adding starter cultures, which help to ferment the yogurt. After the yogurt is finished fermenting, fruit and flavorings can be added. Regular yogurt is slightly sour naturally, but is sweeter than Greek yogurt. Regular yogurt has a runnier consistency. When Greek yogurt is made, it goes through a straining process to remove the whey and liquid. After being strained up to three times, the Greek yogurt is ready to eat. It's much tarter in flavor than regular yogurt, and has a much thicker consistency.
Related:
Bobby Flay's Apple Salad with Toasted Walnuts, Blue Cheese, and Pomegranate
Maple Dijon Acorn Squash and Kale Salad