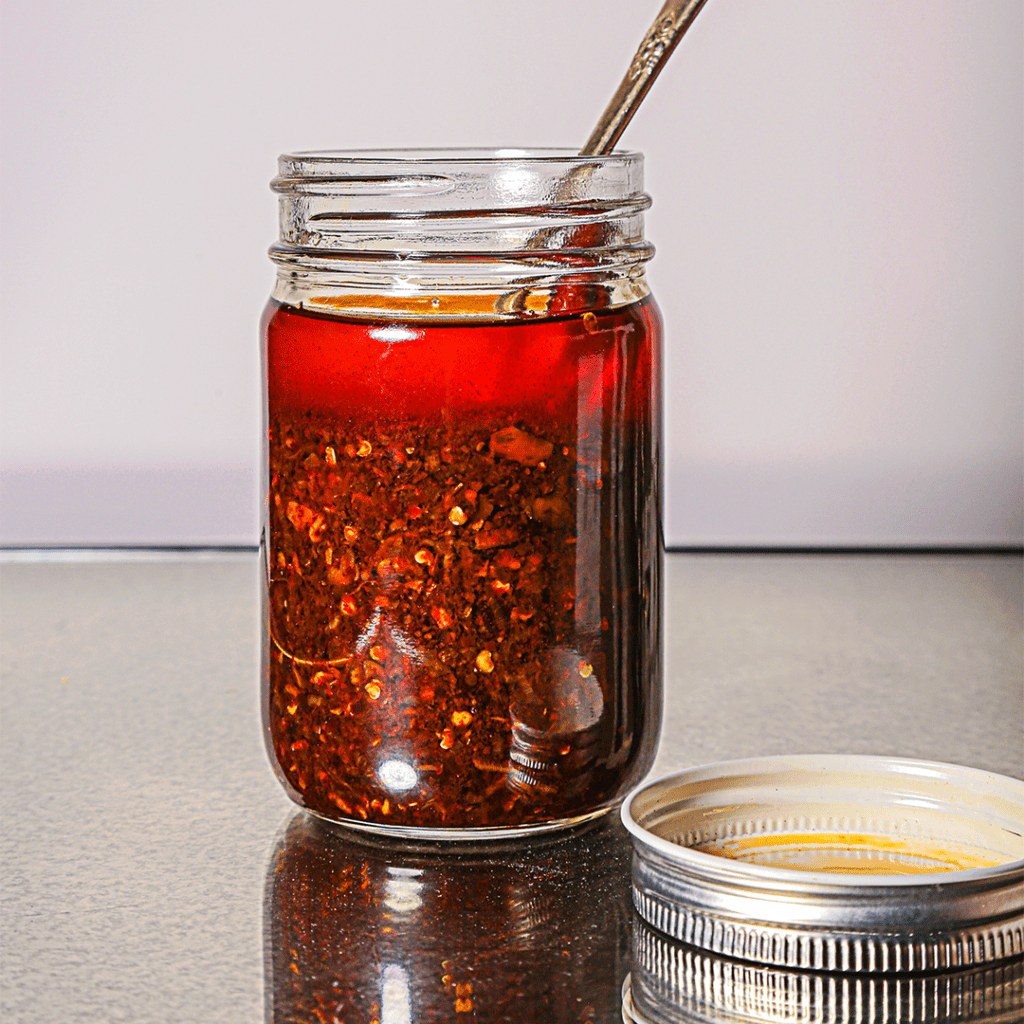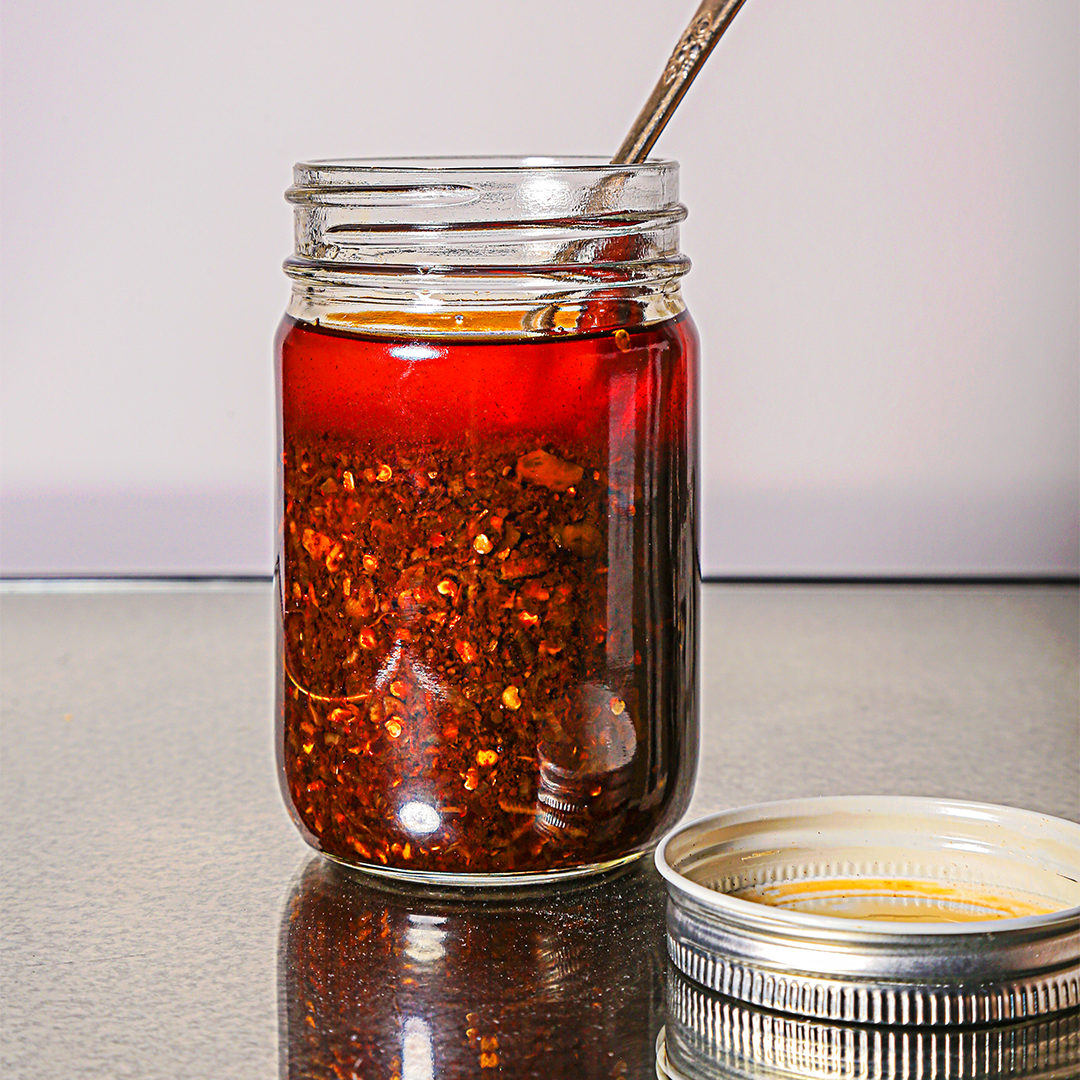 Our homemade chili crisp is hot, garlicky, and just a little sweet—aka, it goes with pretty much everything. Try it drizzled over stir-fries, grain bowls, scrambled eggs, and sliced mango. If you can't find Korean red pepper flakes, feel free to swap in an equal amount of crushed red pepper flakes.
Get the recipe for chili-garlic crisp:
Print
---
2 cups

vegetable oil

6

shallots, thinly sliced

3

heads of garlic, separated into cloves, sliced

4

cinnamon sticks

8

star anise pods

½ cup

crushed red pepper flakes

¼ cup

Korean red pepper flakes

1

3-inch piece ginger, peeled, grated

5 tablespoons

soy sauce

2 teaspoons

sugar

1 teaspoon

kosher salt
---
Instructions
Add oil, garlic, shallots, cinnamon, and star anise to a medium pot over medium heat. Simmer, stirring occasionally, until garlic and shallots are evenly crispy and golden brown, 25 to 30 minutes. 
In a large, heat-safe bowl, combine grated ginger, pepper flakes, soy sauce, sugar, and salt. 
Strain oil mixture through a fine mesh sieve into the bowl with ginger-pepper mixture. Let garlic and shallots cool in the sieve over a separate bowl. Once cooled, add crispy garlic and shallots into the bowl with oil and mix. 
Transfer chili crisp into small jars with airtight lids. Store in the fridge and use for up to a month (if it can last you that long!).
---
Like this? Try this:
Lemon Yogurt Dip with Spicy Garlic Scallion Oil
Pork and Scallion Dumplings with Spicy Vinegar Dipping Sauce