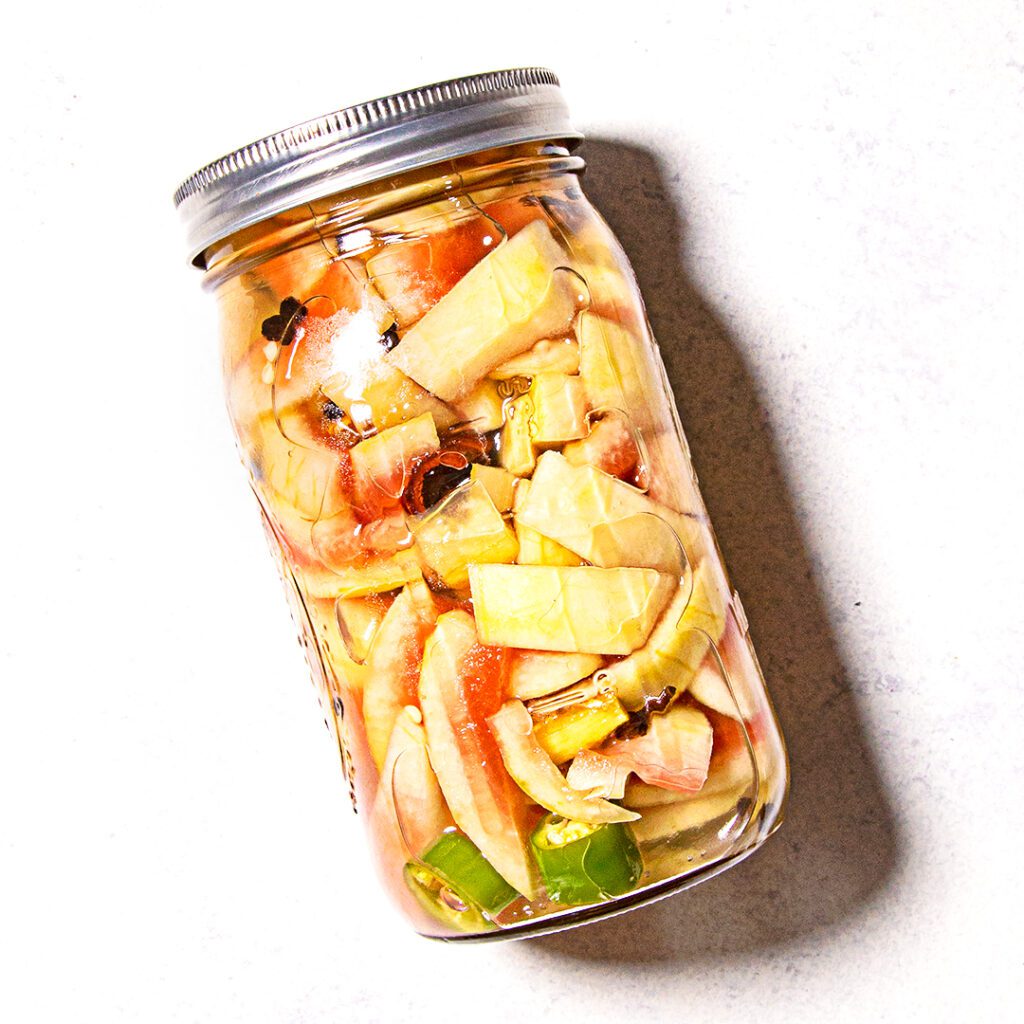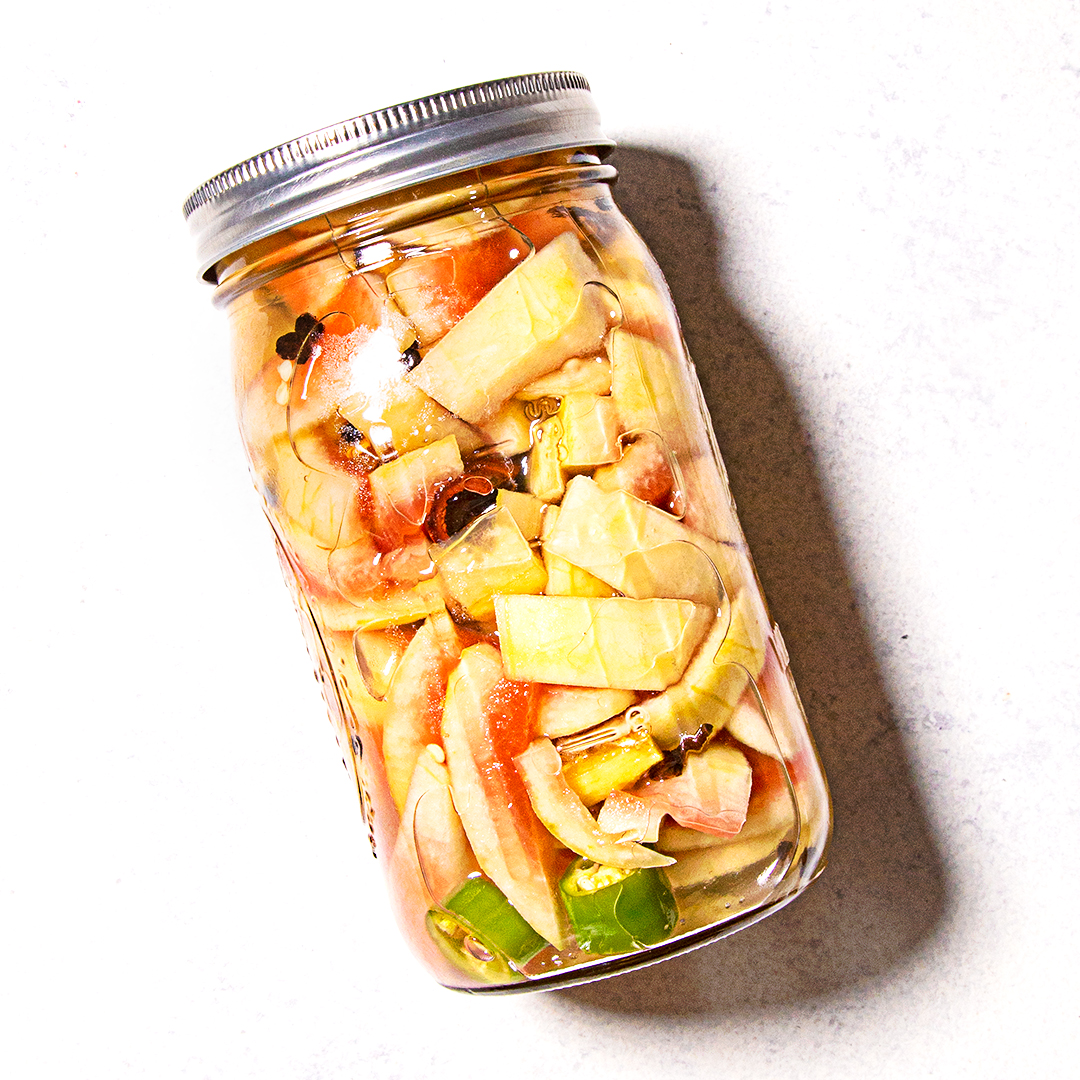 Get the recipe for pickled watermelon rinds:
Print
---
1/2

small watermelon

1½ cups

vinegar, such as apple cider vinegar or white wine vinegar

1 cup

water

3/4 cup

granulated sugar

3 1/2 tablespoons

kosher salt
Fresh ginger, cut into 5 slices

1

cinnamon stick

1 teaspoon

black peppercorns

1/2 teaspoon

fennel seed
---
Instructions
For the pickled watermelon rind, use a peeler to remove the outer green layer from the watermelon. Cut watermelon into 1-inch wedges and remove flesh. (A little pink leftover on the rind is okay.) Set aside flesh for juicing). Cut the rind into 1-inch cubes and set aside.
In a medium pot, combine vinegar, water, sugar, salt, ginger slices, cinnamon stick, black peppercorns, and fennel seed. Bring to a boil, then turn down to a simmer. Add watermelon rind to the pot and cook for 10 minutes, stirring occasionally. Remove from heat and let mixture come to room temperature. Transfer to an airtight container and store in the fridge for at least 8 hours and up to 2 weeks.
---
Hungry for more? Try these other delicious pickles: