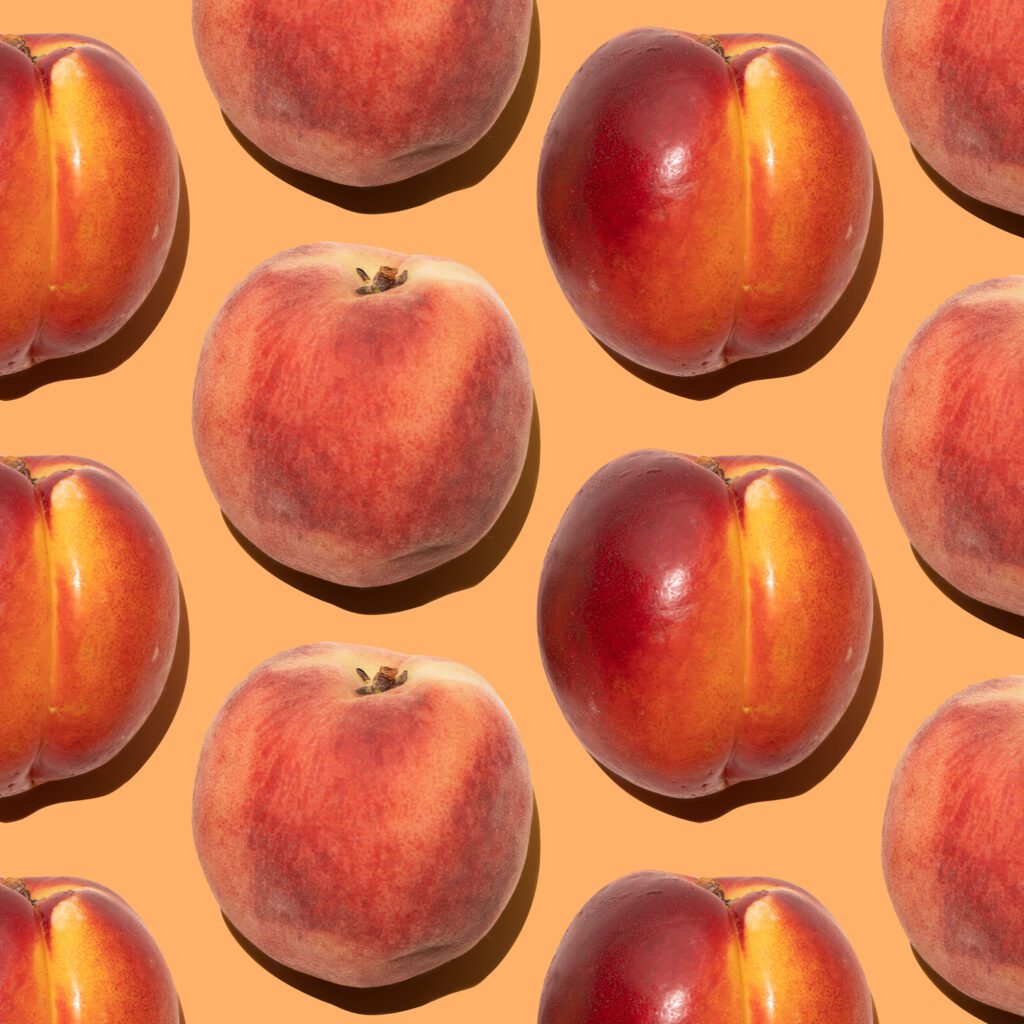 Stone fruit, also known as drupes, are fleshy fruits with a juicy pulp that surrounds a hard "stone" or pit. Looks can be deceiving when it comes to nectarines and peaches, but there are a number of important differences.
What are peaches?
Peaches have a slightly fuzzy exterior while nectarines are commonly called "naked peaches"—they're smooth without a hair in sight. Fuzzy peaches are often tangier than sweet and sharp nectarines.
What are nectarines?
Nectarines are also generally smaller and firmer but both are full of yellowish or white flesh depending on the variety.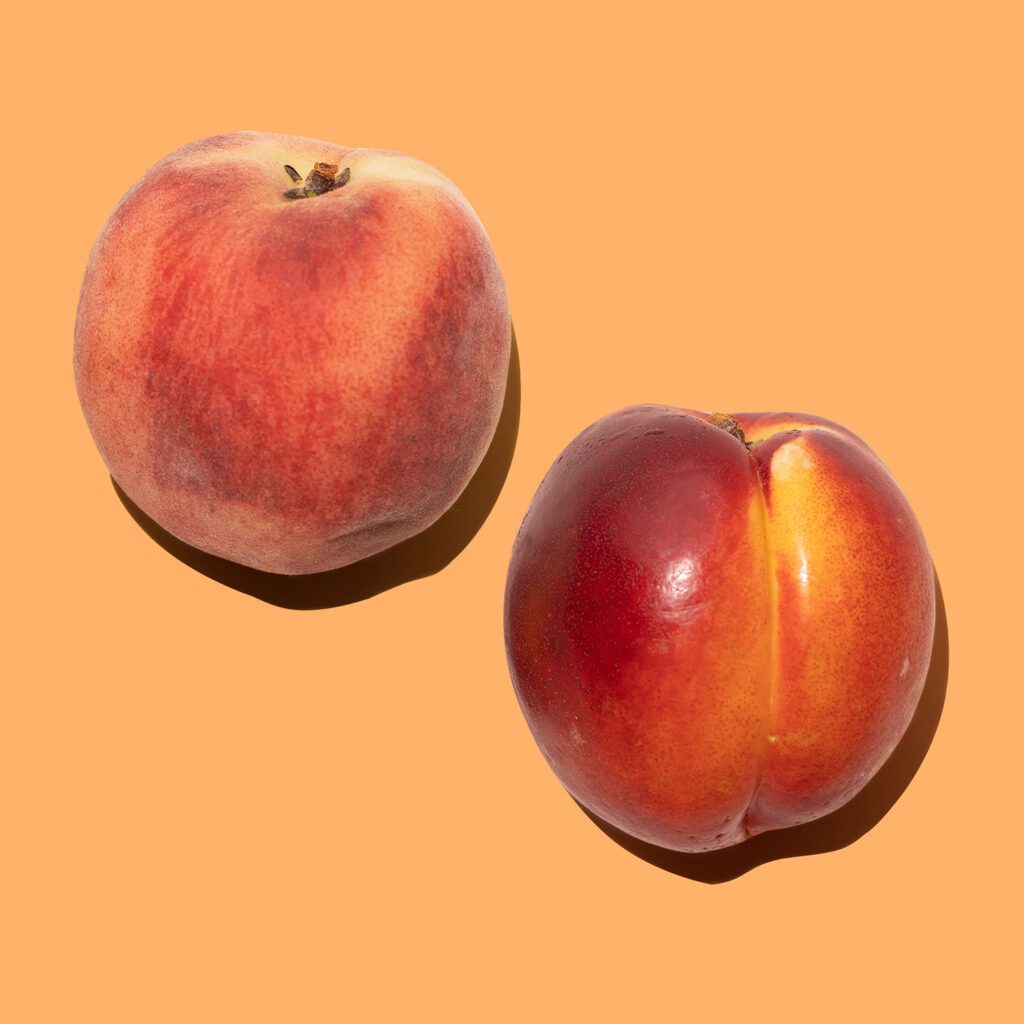 When should peaches be used instead of nectarines?
Both stone fruits are sweet but you can expect nectarines to be slightly sweeter than the sometimes-tangy peach. Beware though! Nectarines can often have a spicy and somewhat sharp aftertaste. Since these two get mixed up because they share similar flavors, peaches and nectarines are basically interchangeable when it comes to cooking, and both can be eaten raw. (Yellow varieties of peaches are usually higher in acidity, so we tend to use those for baking.)
Stone Fruit Cobbler
You can mix and match stone fruit, or even throw in some berries if you have them. And here's a handy time-saving tip: Instead of laboring over the crunchy topping, use granola instead. Learn how to make stone fruit cobbler.
Grilled Peach and Burrata Salad
Sugary-sweet grilled peaches pair beautifully with the richness of the fresh burrata cheese and the saltiness from ribbons of aged prosciutto. Learn how to make a peach and burrata salad.
Pan-Seared Pork Loin Chops and Nectarine Salad
According to chef-in-residence Bobby Flay, pork loin chops need plenty of added flavors and a nice crust to make a dinner-worthy dish. Luckily, he knows just how to make the most out of them with a quick citrus and herb marinade, pan-seared stone fruit, blue cheese, and a tangy balsamic glaze. Learn how to make Bobby Flay's Pan-Seared Pork Loin Chops and Nectarine Salad with Blue Cheese.
Ready to learn more? Keep reading: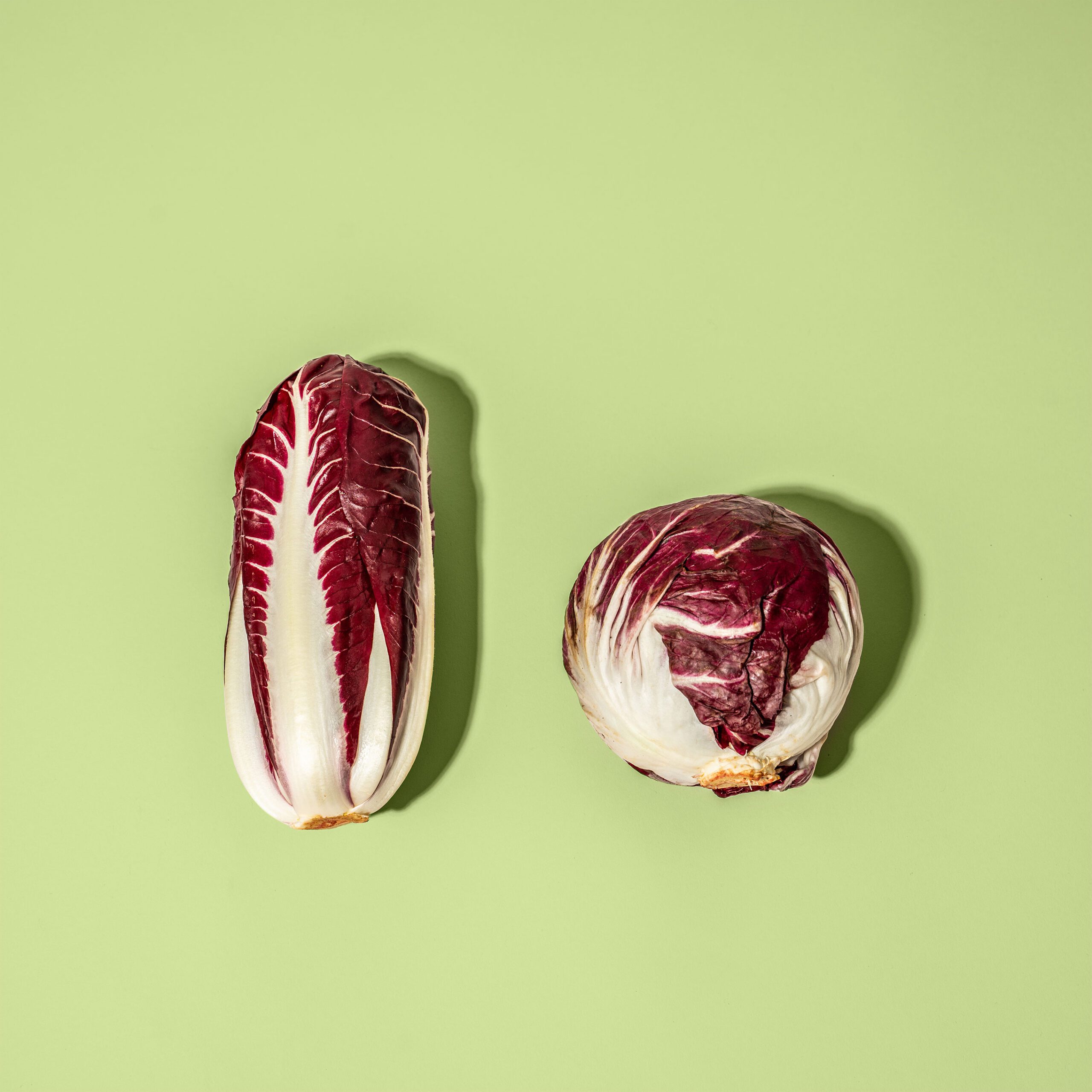 What's the Difference Between Chioggia Radicchio and Treviso Radicchio?
What's the Difference Between Zucchini and Yellow Squash?