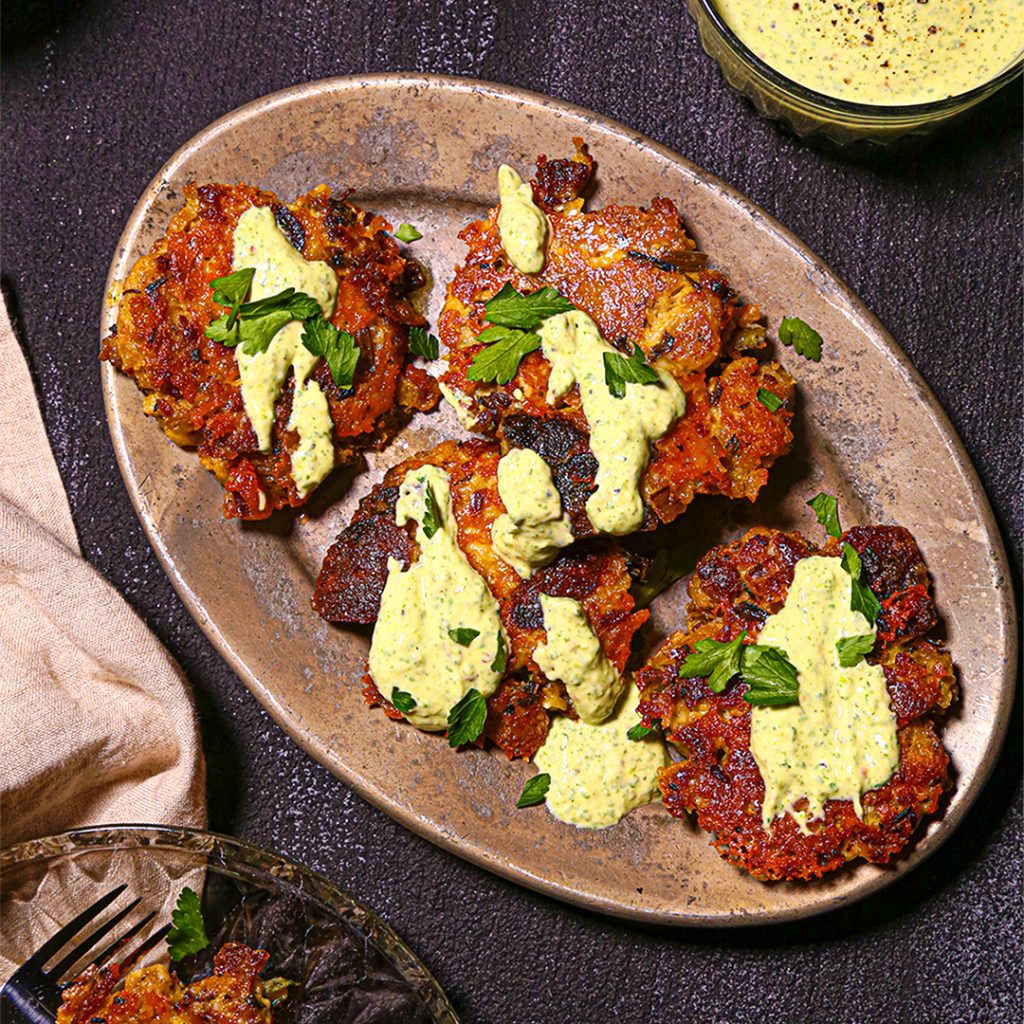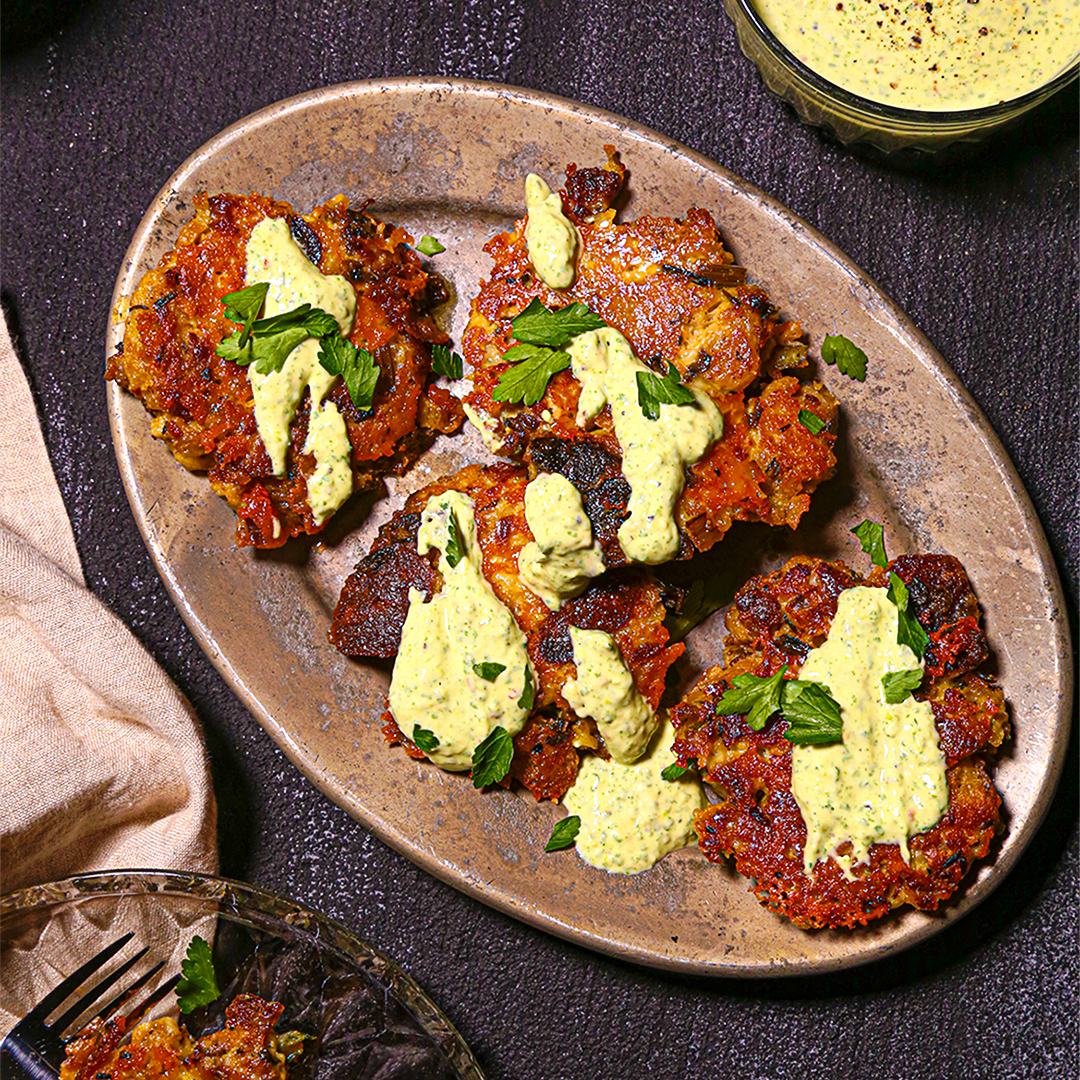 If there's one thing we love about Thanksgiving, it's the guaranteed leftovers. After all, what's better than a fridge full of delicious, ready-to-eat food? We've got all kinds of ideas for using them in entirely new ways—but how long can you refrigerate or freeze 'em for? The USDA recommends storing perishable foods within 2 hours of coming out of the fridge or oven (so keep that post-turkey nap snappy!) in airtight containers.
Check out our easy-to-follow chart: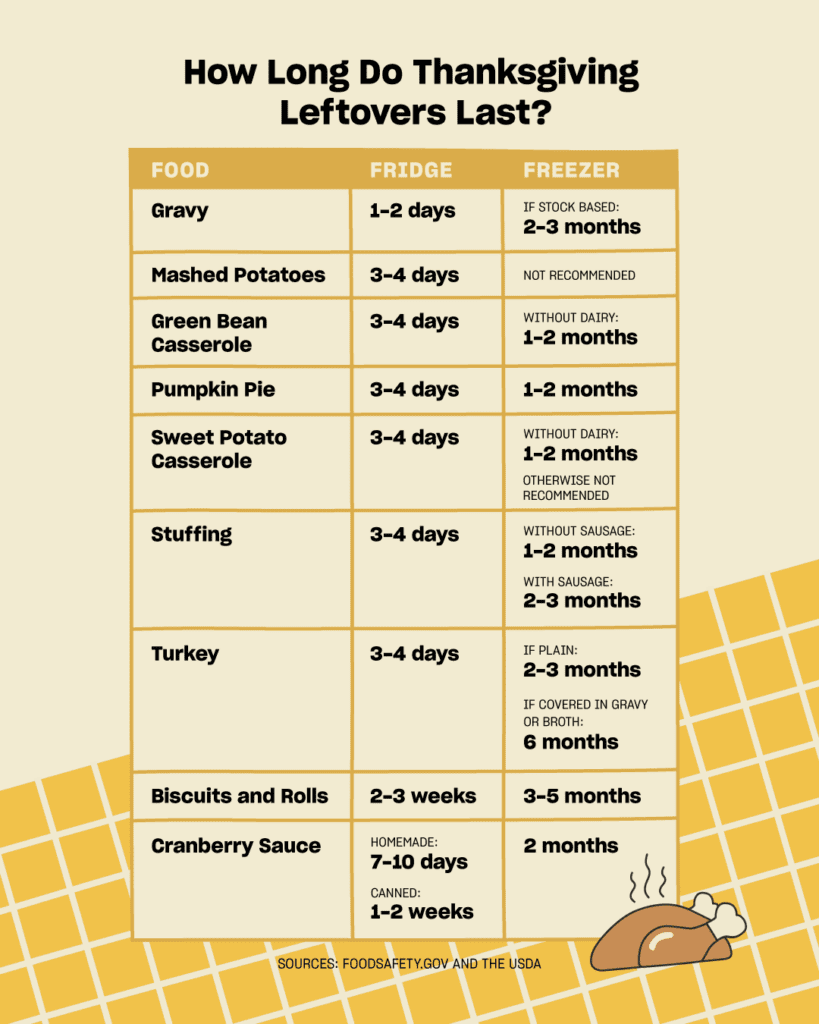 And read on for our A-to-Z leftovers guide!
Biscuits and Rolls
Countertop: 14-18 days
Fridge: 2-3 weeks
Freezer: 3-5 months
Try: Making biscuit bread pudding, turning bread into croutons, or tossing them on the stovetop for a panzanella salad
Cranberry Sauce
Fridge: 7-10 days (homemade), 1-2 weeks (canned)
Freezer: 2 months
Try: These Cranberry Sauce Sheet Pan Pancakes [recipe to come]
Gravy
Fridge: 1-2 days
Freezer: 2-3 months (stock-based)
Try: Freezing in an ice cube tray, then all you have to do is thaw and boil before adding 'em to soups and stews (Source: Epicurious)
Green Bean Casserole
Fridge: 3-4 days
Freezer: 1-2 months (without dairy)
Try: Throwing leftovers in a pot pie
Mashed Potatoes
Fridge: 3-4 days
Freezer: Not recommended
Try: Our Cheesy Mashed Potato Croquettes
Pumpkin Pie
Fridge: 3-4 days
Freezer: 1-2 months
Try: Cut pie into slices before storing, then just thaw for on-demand pie—or blend with vanilla ice cream for a delicious milkshake
Stuffing
Fridge: 3-4 days
Freezer: 1-2 months (without sausage), 2-3 months (with sausage)
Try: Stuffing Cakes with Chimichurri Yogurt
Sweet Potato Casserole
Fridge: 3-4 days
Freezer: 1-2 months (without dairy) otherwise, not recommended
Try: These muffins from Magnolia Days
Turkey
Fridge: 3-4 days
Freezer: 2-3 months (plain), 6 months (if covered in gravy or broth)
Try: Add to a frittata breakfast sandwich or shred turkey meat before refrigerating or freezing, then toss into soups and stews all winter long
Sources: ABC13, Taste of Home, FoodSafety.gov, USDA, Food Network, Food52, The Kitchn, The Pioneer Woman