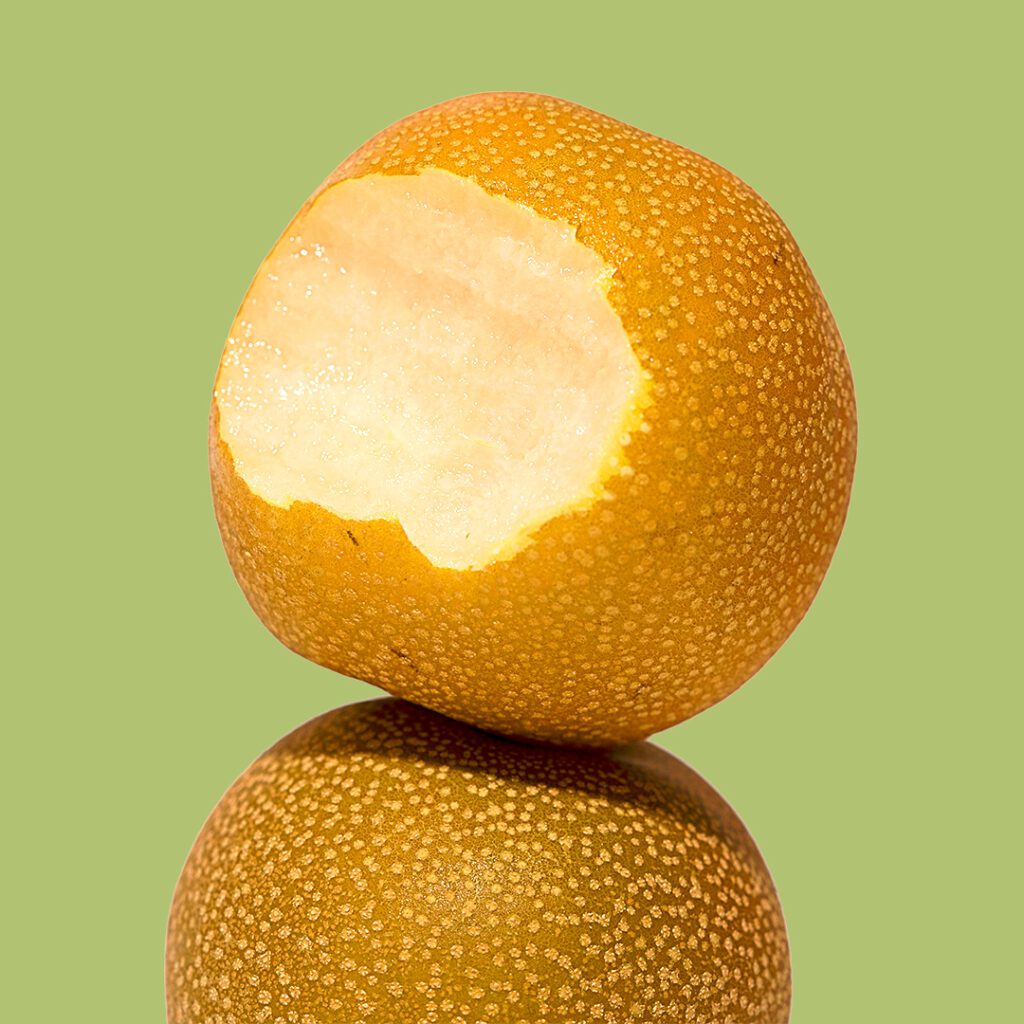 Asian pears might be a terrific recipe swap for apples (which are currently experiencing supply issues!), but they're also delicious in their own right. This crunchy fruit reaches ripeness beginning in early August, just in time to bridge that awkward gap between the summer and fall produce calendars. In size, texture, flavor, and juiciness, it masquerades as a blend of apple and pear, though Asian pears aren't directly related to apples.
Asian pears are ripened on the tree, so they're ready to eat from the moment they arrive at your door. Don't worry if you don't have immediate plans for them, though—just stash them in the fridge to stop further ripening. While their crispness comes from their hard texture, they bruise easily, so be sure to give them a little extra TLC.
Asian pears are often nicknamed ''salad pears," and for good reason: they're a delicious way to add balance and juiciness to veggie-heavy salads as autumn amps up. Grate some up to sweeten your next slaw, or relish their mild taste by snacking on them whole while apples are slim pickings.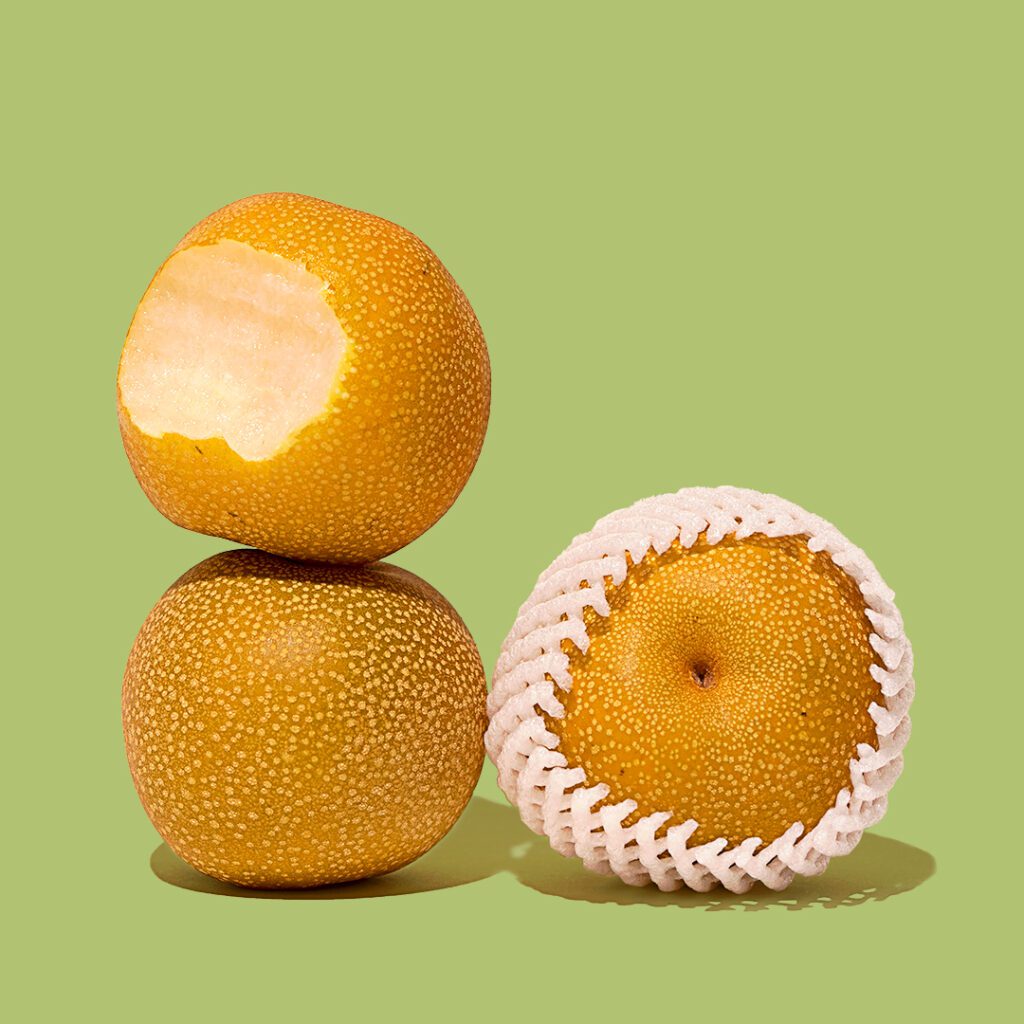 And that's just scratching the surface. Some other ways we're using Asian pears on repeat:
As a swap for other pears. If you're looking to take a break from Bosc or D'Anjous, Asian pears are a no-brainer.
In an easy dessert that looks anything but. Asian pears are excellent at soaking up flavor, which makes them ideal for poaching. These honey-poached Asian pears are a classic Korean remedy for feeling under the weather that doubles as a bright and zesty dessert.
For adding subtle sweetness to vinaigrettes and marinades. Puréed Asian pear can be used as a natural sweetener, like in this spicy ginger vinaigrette, or this savory skirt steak bulgogi. (Newly acquainted with skirt steak? Here's why we love it.)