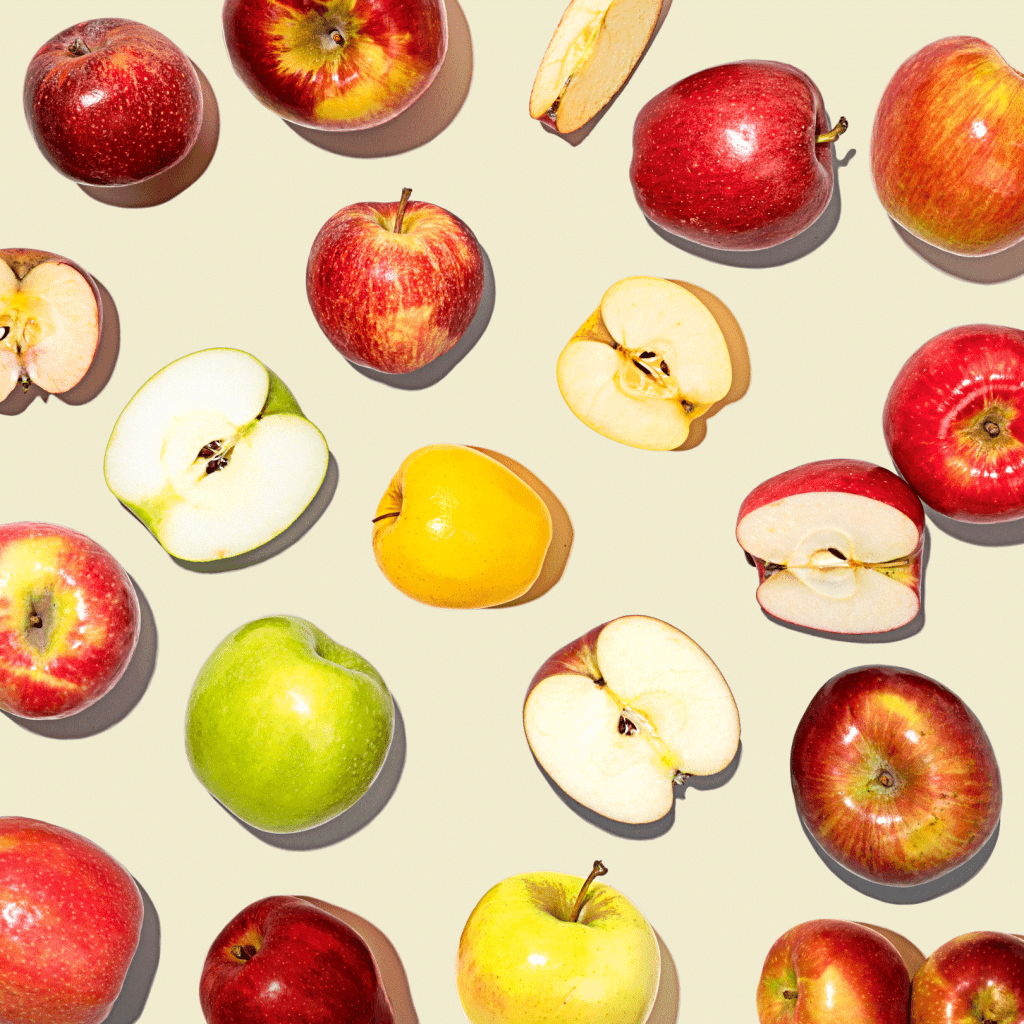 They say that an apple a day keeps the doctor away. But what does an apple a day for the entire week mean? We're not sure, but we do know that it sure is delicious.
Think you know your Honeycrisps from your Galas? Check out our handy apple guide—it goes into color, flavor, and texture for all of the apple varieties we sell at Misfits Market—and then see where your favorite apple falls on our crisp-sweet-tart matrix: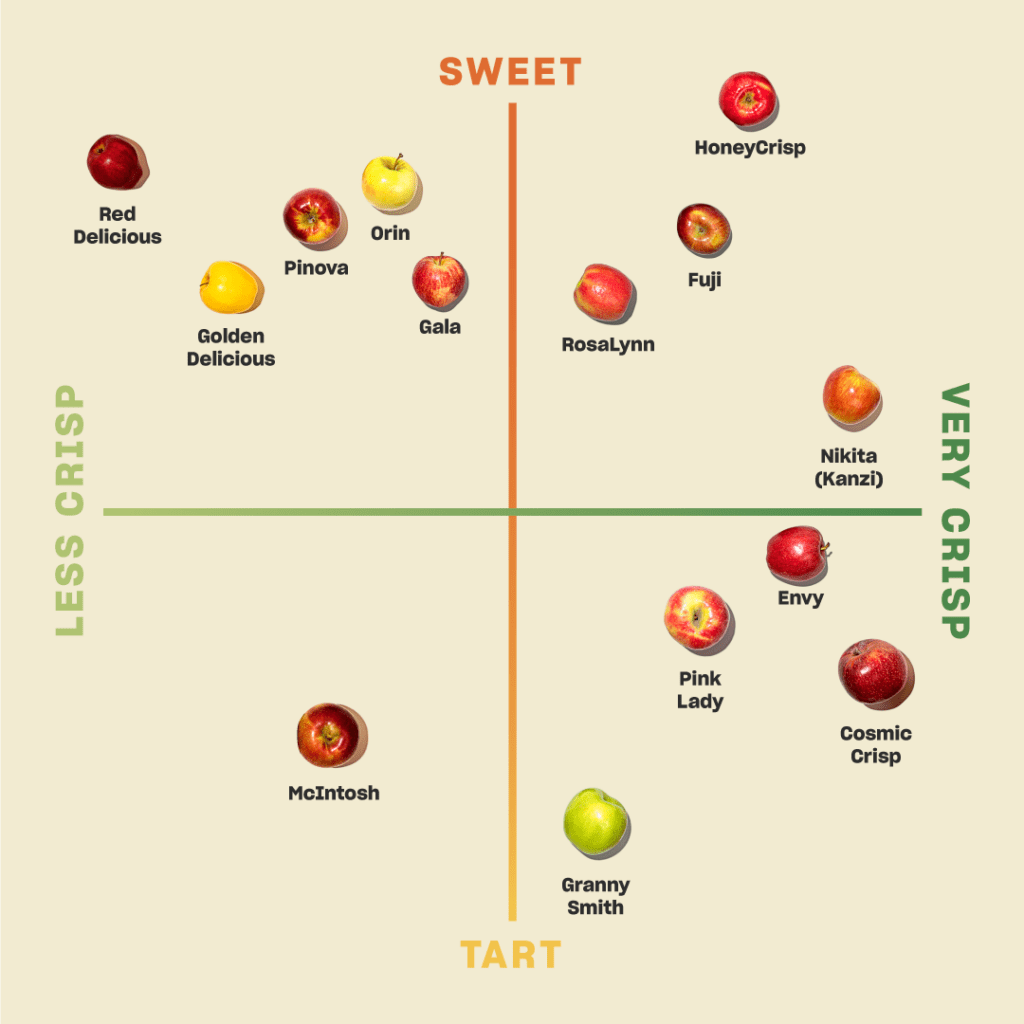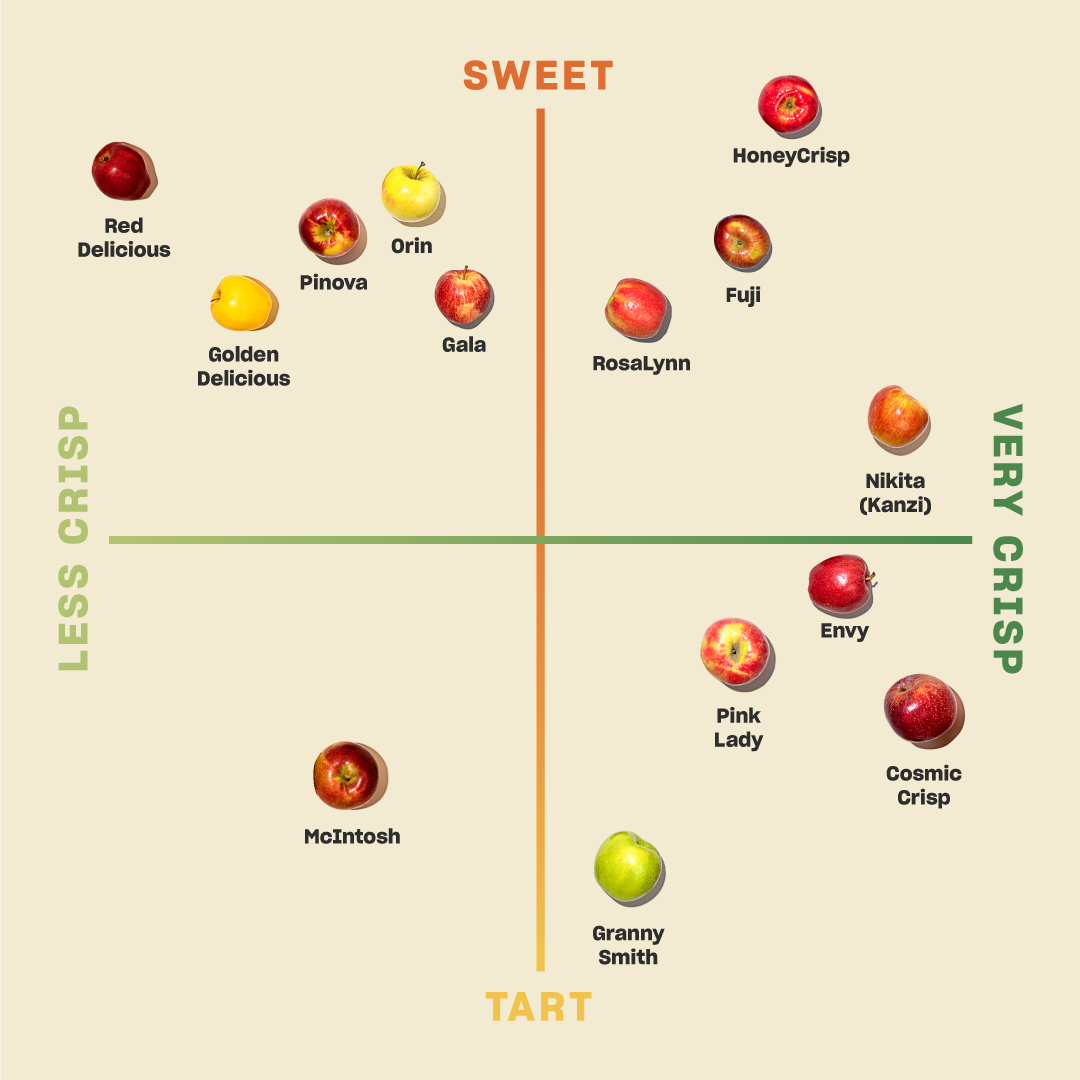 Check out our favorite apple recipes and get inspired to cool with this fall fruit all week long.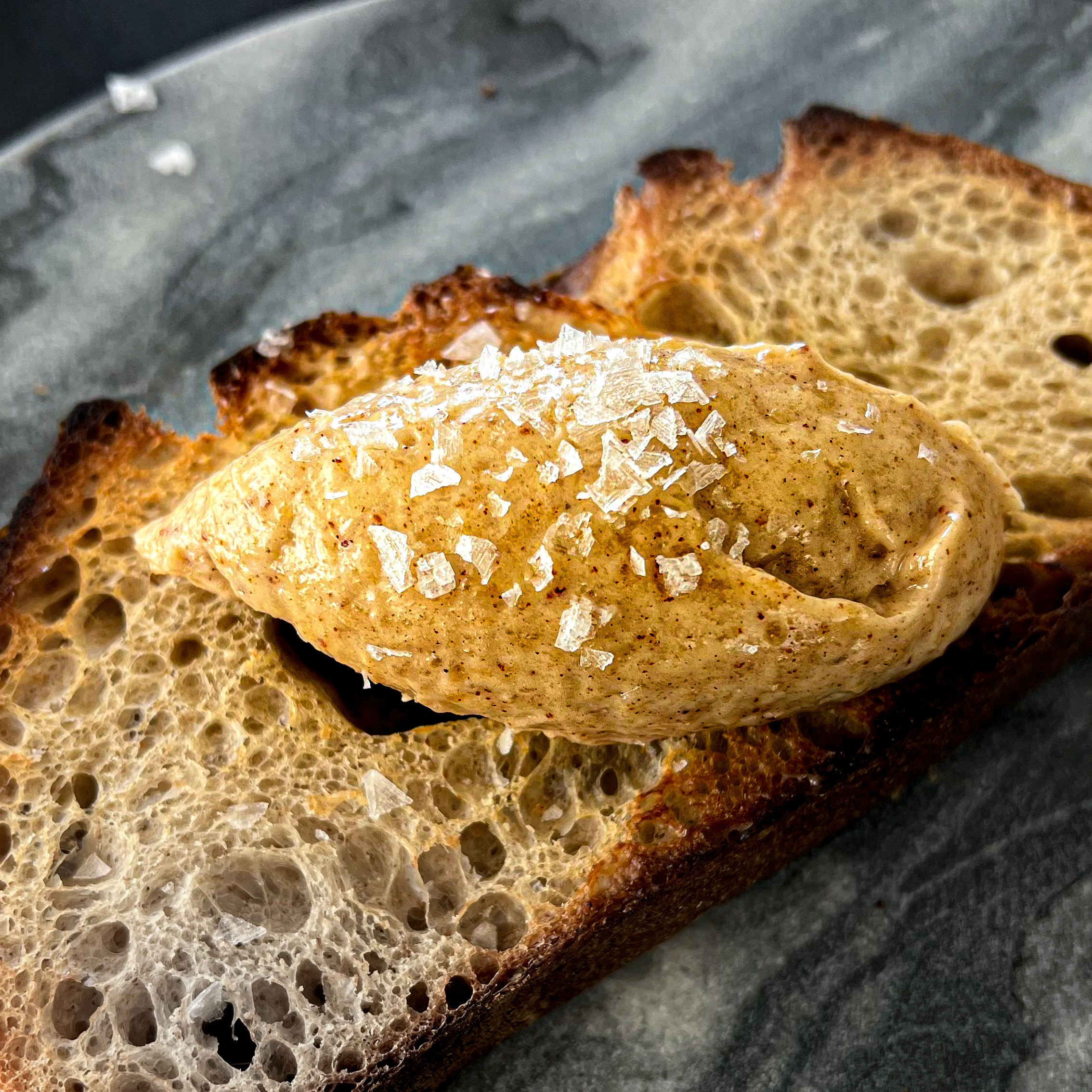 Whipped Burnt Apple Butter Butter
Gala apples are smooth with pale golden skin and subtle red striping that darkens in color the longer it's stored. Galas are on the sweeter side, with a light floral aroma, which is why we like them in in this creamy Whipped Burnt Apple Butter Butter.
Pork Chops with Pan-Seared Apples and Mustard-Beer Sauce
Pink Lady apples are rose-hued with occasional flecks of yellow-green. They're honey-sweet—which makes them a great complement to savory flavors—with a very firm, clean, snappy bite. This recipe for Pork Chops with Pan-Seared Apples and Mustard-Beer Sauce marries pork chops with Pink Lady apples for one delicious autumnal supper
No Bake Apple Cheesecake Jars
Honeycrisp apples are jumbo-sized with glossy yellow-green skin covered in a scarlet blush that reddens the longer it's exposed to sunlight. It's honey-sweet and incredibly crisp. Although honeycrisp apples are the perfect snacking apple, we also love them in these portable, creamy cheesecake jars. The best part? There's no cooking required!
Fuji Apple and White Bean Stew
Fuji apples are a medium-sized apple and covered with a rosy flush, save for yellowish-green patches at the stem and the base. They're quite sweet, with a slight tang, with a crisp bite. Try them cooked down in this hearty Apple and White Bean Stew.
Apple Cheddar Scones
Granny Smith apples are instantly recognizable due to their bright, shiny green skin and tart, mouth-puckering flavor. This actually makes them perfect in baked goods! And the surprise guest star in our cheesy apple-cheddar scones? The good ol' Granny Smith!
Want even more apple recipes? Try one of these:
Crispy Chicken Normandy with Apples
Apple Salad with Toasted Walnuts, Blue Cheese, and Pomegranate