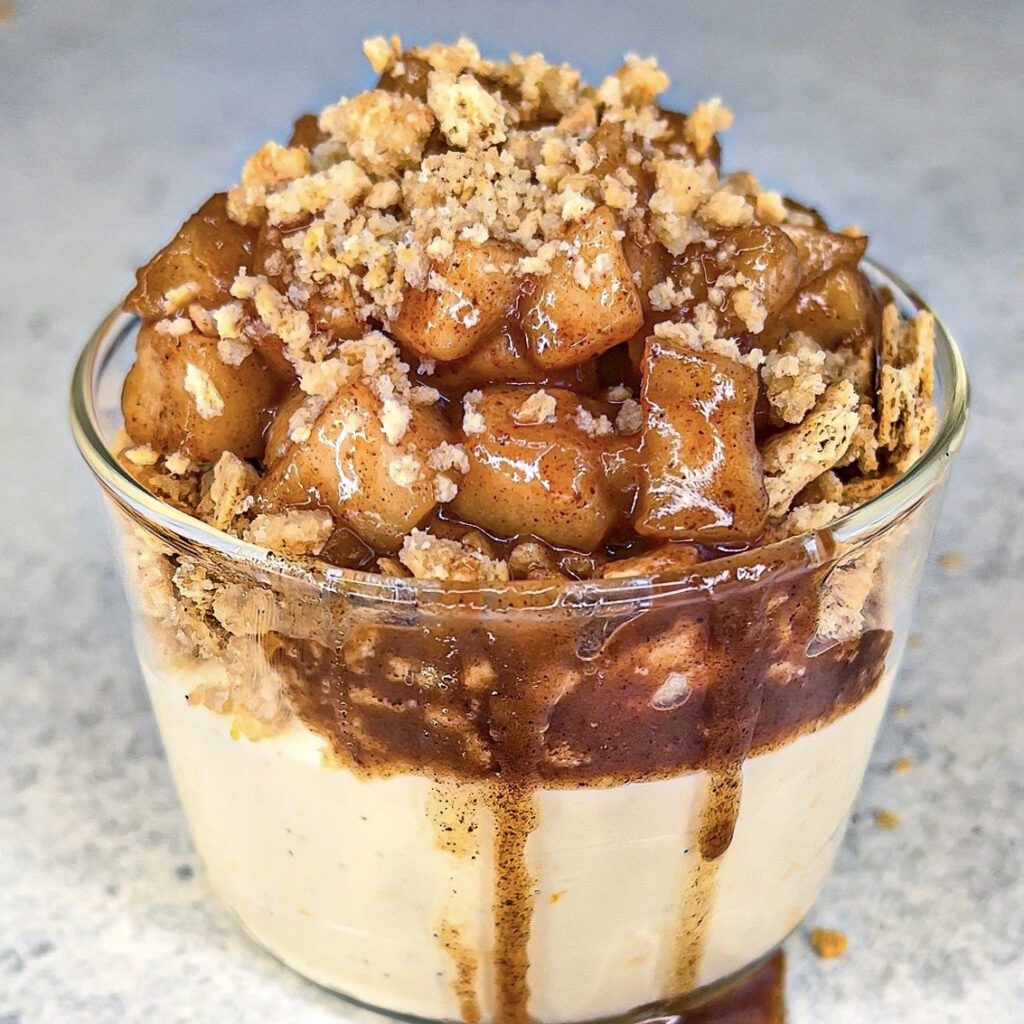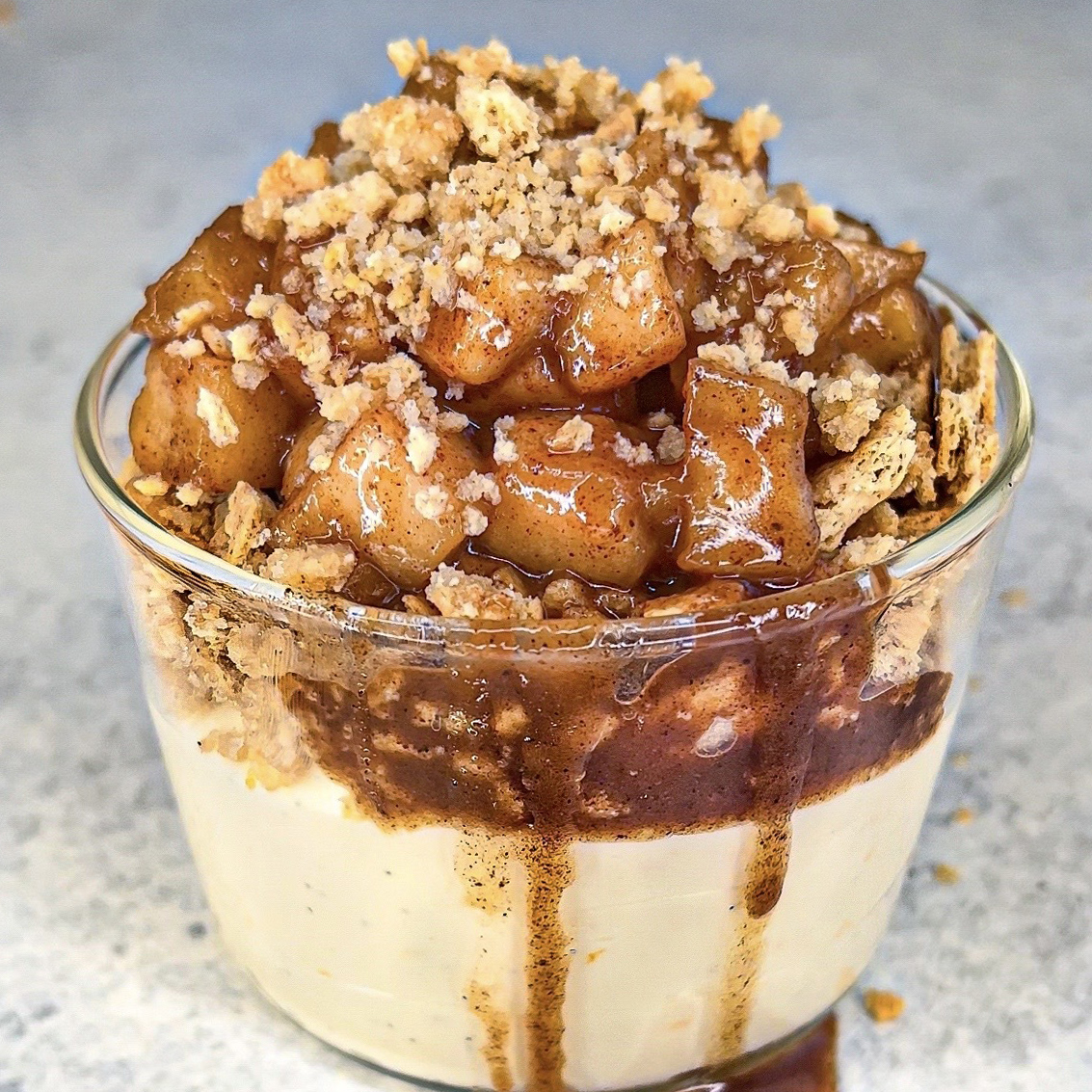 Our cream cheese and mascarpone base tastes pretty delightful on its own. But topped with spiced honeycrisp apples, it's downright delicious. And the fact that you can take these jars to go? That's just the apple on the cheesecake…err, icing on the cake. 
Get the recipe:
Print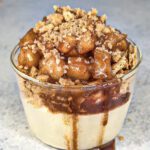 No Bake Apple Cheesecake Jars
---
For the cheesecake filling:
16 ounces

cream cheese, softened at room temperature

8 ounces

mascarpone, room temperature

¼ cup

powdered sugar

2 teaspoons

orange zest

1

vanilla bean, seeds scraped out
Pinch of kosher salt
For the crust:
1

sleeve (9) graham crackers

¼ cup

granulated sugar

4 tablespoons

butter, melted
Pinch of salt
For the apples:
2 tablespoons

butter

2

honeycrisp apples, peeled and cored, diced

¼ cup

brown sugar

1 teaspoon

cinnamon

1 teaspoon

vanilla extract

½ teaspoon

allspice

¼ teaspoon

cardamom

¼ teaspoon

ground ginger

¼ teaspoon

kosher salt
---
Instructions
For the apples: Melt the butter over medium heat, add apples, sugar, all of the spices, and salt. Cook, stirring occasionally, until the apples have softened and thickened, 7-8 minutes. Remove from heat and let cool.
For the cheesecake: Add cream cheese, mascarpone, powdered sugar, orange zest, vanilla bean, and kosher salt in a standing mixer fitted with the whisk attachment. Beat until smooth and fluffy, 4-5 minutes.
For the crust: Place the graham crackers in a large zip-top bag and crush the graham crackers into crumbs no larger than the size of a coffee bean. Transfer the graham cracker crumbs into a medium bowl and mix with the sugar, melted butter, and a pinch of salt.
To assemble: Pipe the cheesecake filling about halfway up a short glass. Add a layer of graham crackers and finish off with a layer of apples.
---
Like this? Try this:
Got Gala Apples? Make This Whipped Burnt Apple Butter Butter
Pair Your Pork Chops with Pink Lady Apples